I work in a multi-story office building at a market research company.  I've been in that industry for 6+ years now and worn many hats within.  Just this year I've started using the gym in the office building, where I learned how to exercise and how to stay healthy.
I was never an exerciser before, I always thought I got my dads' genes when it comes to metabolism and that I didn't need to work out to stay trim. Ha! No, everyone needs physical activity to be healthy, I know that now.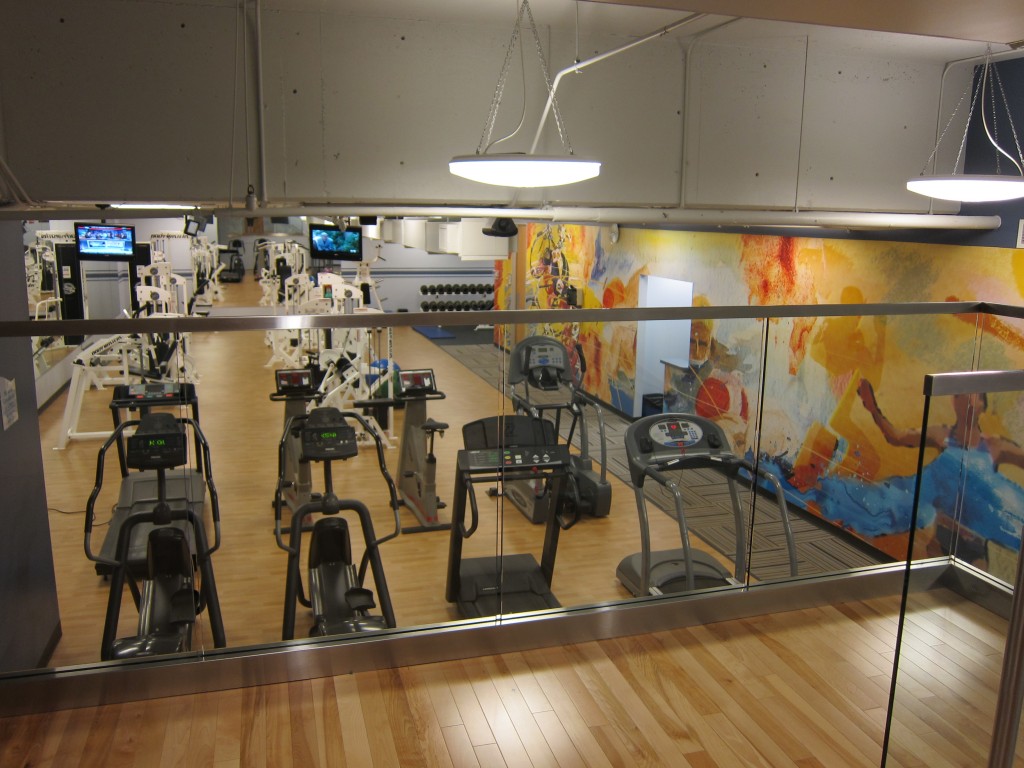 Anyway, right before I started using the office gym, the major company in our building that rented all top 4 floors, moved out.  All of a sudden entire levels of the parking deck are empty when I pull in to work.  Another neat side effect of the move was that there was also almost no one left to use the gym either.  When I first started going, I had the whole place to myself for the entire length of my workout, 9 out of 10 times.  When I did have to share it, it was usually only with one other person, and I'd be catching the tail-end of their workout, soon to have the gym all to myself again.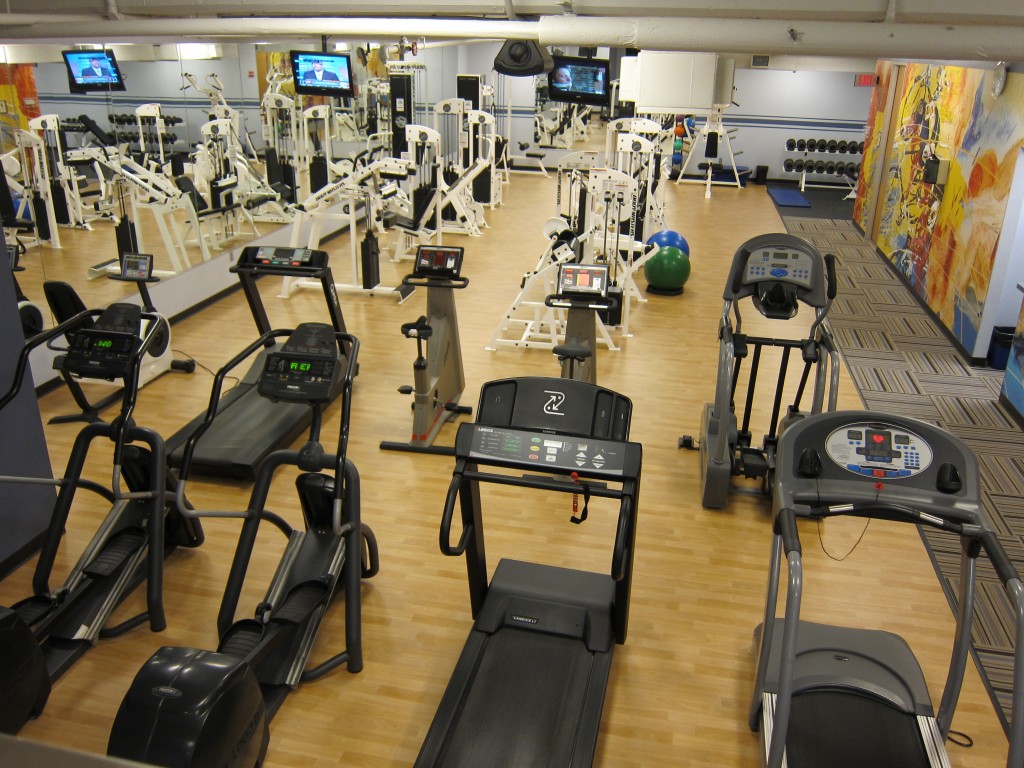 Having the whole gym to myself really helped me to get over some of my self-conscious feelings toward working out in front of other people.  I'd had a membership to a major gym before, but I never wanted to go and never wanted to stay long or push myself hard because I was always afraid that all the guys on the row of treadmills behind me were just watching my butt the whole time, or that I'd look stupid to all the seasoned pros if I didn't use a piece of equipment properly. Being alone gave me the confidence to try hard without worrying what I look like to other people.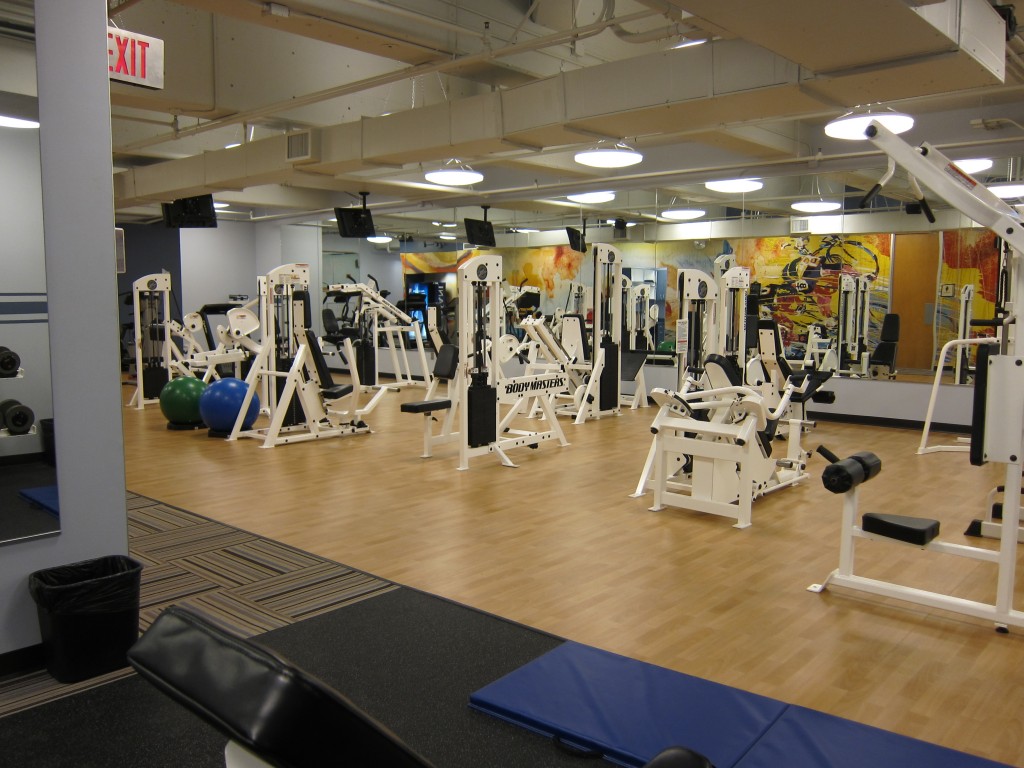 Well, my time in my "personal gym" is over.  Three new companies just moved into our building; the parking lots are jammed now so I know it's a lot of people.  The last few days that I've been in the gym, mobs of people have been coming in to take tours of the facilities while I was chugging away on the treadmill.  It's only a matter of time before the gym is packed with people every time I go in. The good thing is, I'm no longer afraid of how I look exercising in front of others.  I'm finally confident in my workout knowledge and confident in myself to just keep pushing through.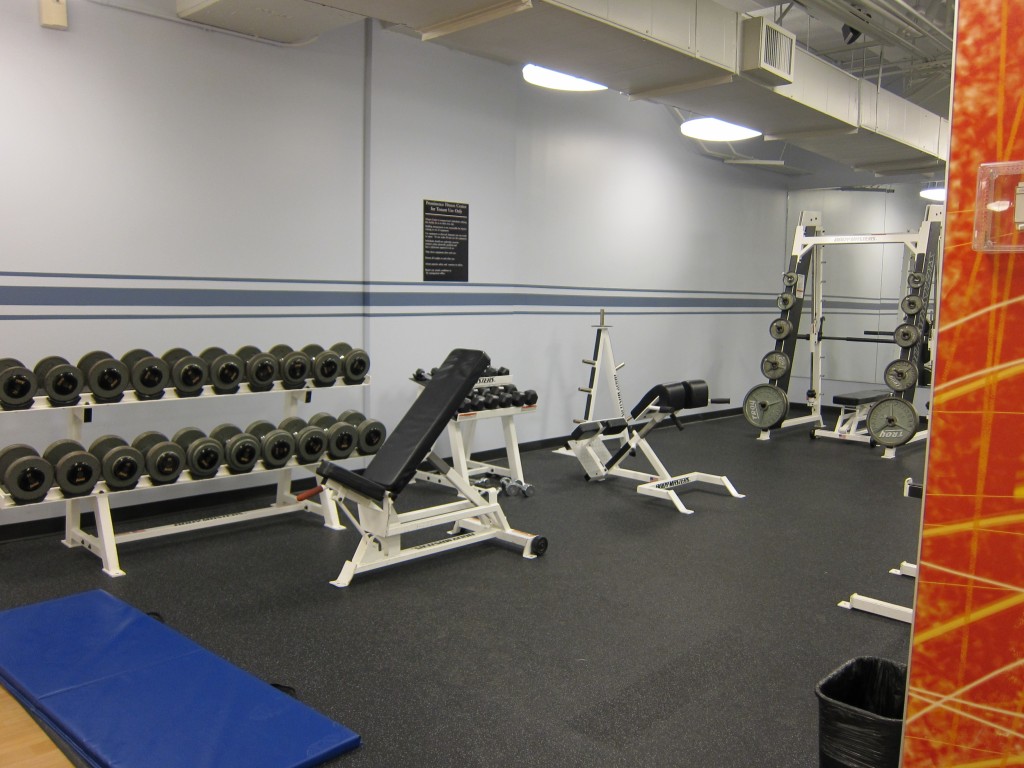 I've been going on runs around my neighborhood and Jeff and I bought some basic exercise equipment to use at home, so I'll still get time to myself to really focus. I will miss those days when it was just me though- hyperventilating on the treadmill and falling off the exercise ball with no one to answer to.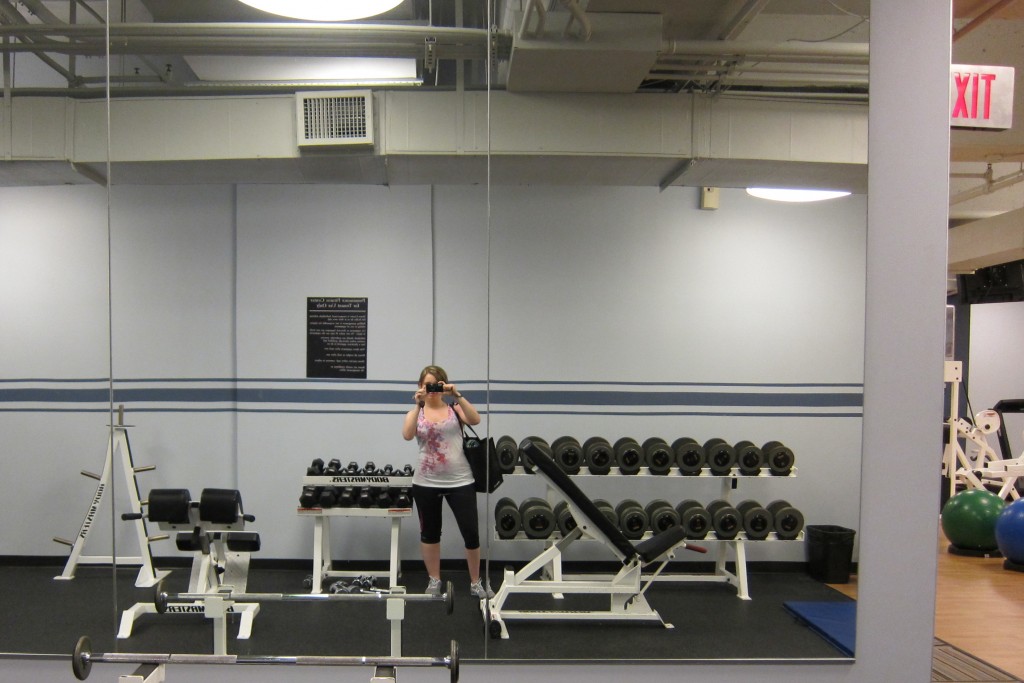 It was fun while it lasted.