I don't know why I haven't been blogging in the last week. The days are kind of just flying by for me right now; each one feels shorter than the one before it. The last few years have just seemed to zip by too fast for my liking. I worry sometimes that they'll just continue to gain speed as I get older and before I realize it I'll be 90 years old. (Yes, I'm going to live that long, even longer if I have any say in it.)
It's only fitting then that we're celebrating the passing of another year with Jeff's birthday coming up this weekend. I've got some plans up my sleeve for this Sunday with dinner reservations and a small gift. His parents beat me to it though, they came down last weekend to take us out to dinner at Feast, a cute little Decatur gem that we've yet to try. We got to walk there which was lovely and got there just as they were dimming the lights to a dim candlelight.
We started with some cocktails. I had a Sazerac and Jeff had his usual Old Fashioned.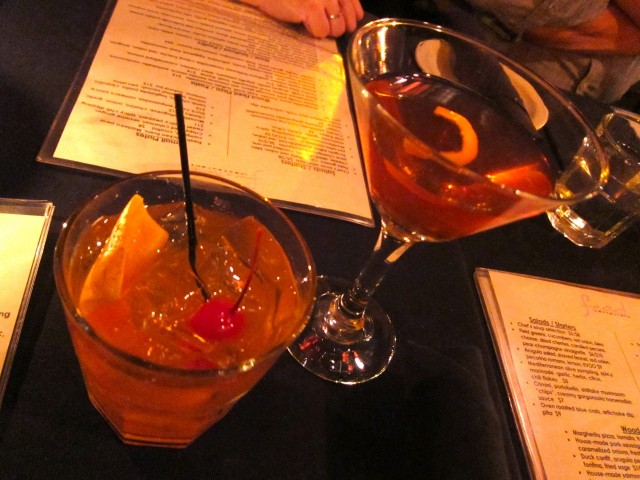 I love that these old "prohibition era" cocktails are in style right now. They're all heavy on the booze but mild-flavored enough to have with dinner.
We also split some calamari. It was pretty tasty if not a little greasy, but calamari usually is.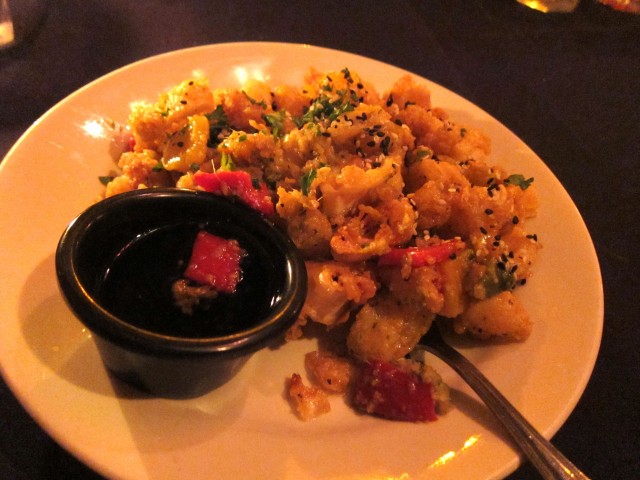 Jeff got a dish with scallops that had some sort of port wine reduction on it.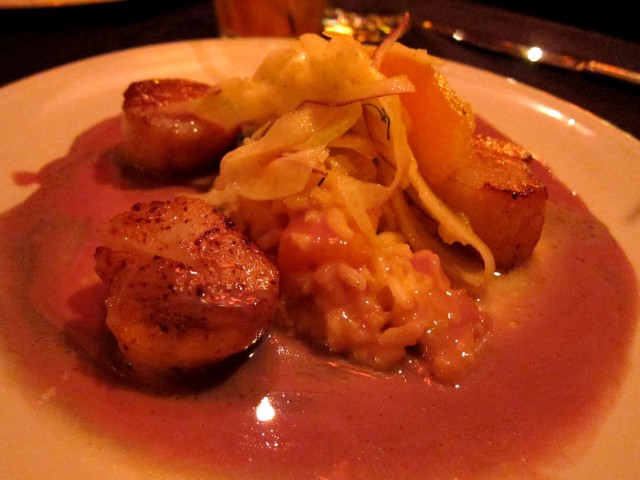 And I got a duck confit pizza that was sadly disappointing. Way too much cheese and barely any toppings at all except for an overabundance of dried cherries. Absolutely drenched in olive oil too.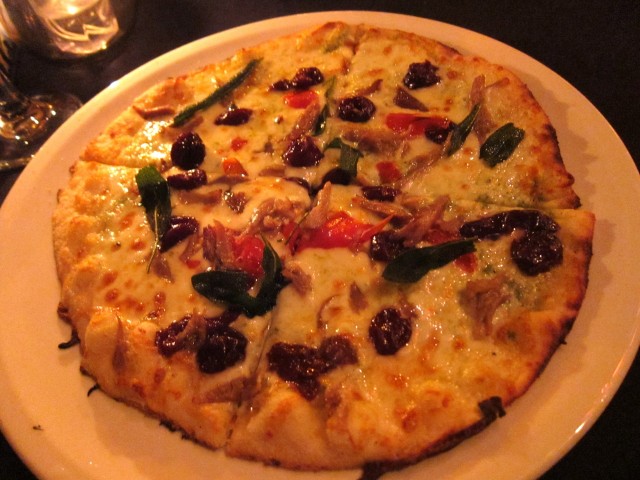 I think I just ordered poorly though. Jeff's mom had a very tasty-looking salad with green apples and goat cheese that I would have liked.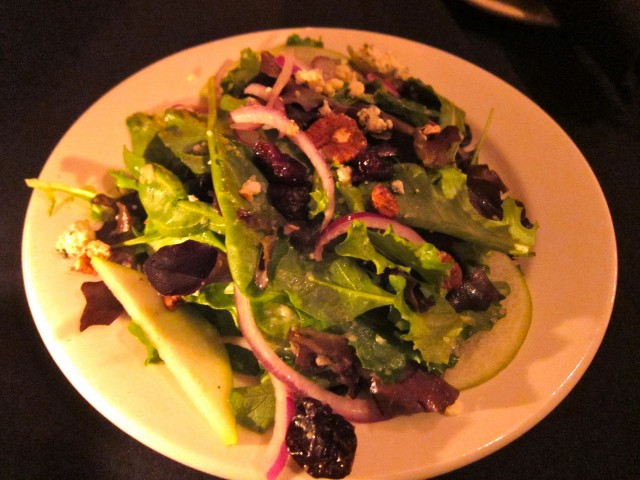 We finished it off with a complimentary slice of chocolate cake. Super moist and moussey!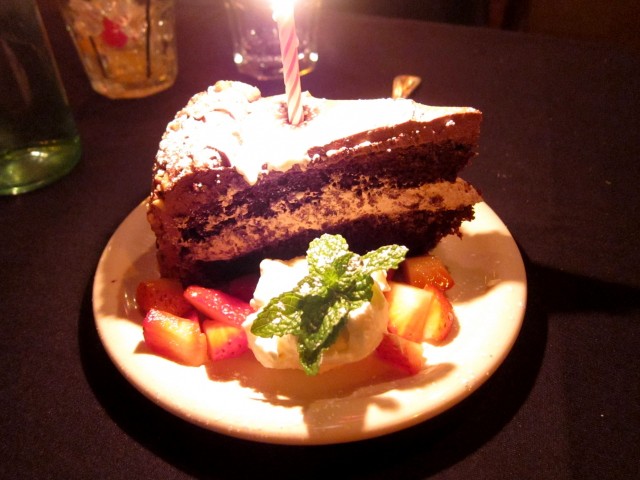 Overall Feast was very good and the atmosphere was lovely. Thanks Mike and Nancy for a nice birthday dinner out!
Also this past weekend, I prepped some chestnuts for a recipe I was testing out. Have you ever had roasted chestnuts? I'd only had them once and certainly had never roasted them myself before. I read online that you can boil them instead and they come out of their shells better, so that's the technique I went with.
First you have to score the shell with a knife or they'll explode from steam buildup when you cook them!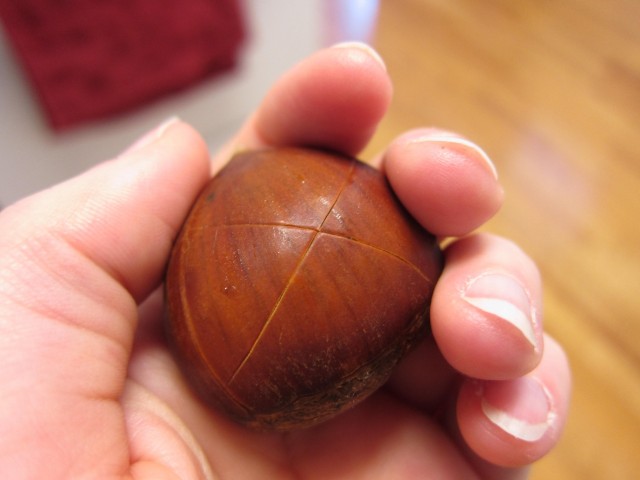 You then just boil them for about 15 minutes to let the shells really open up.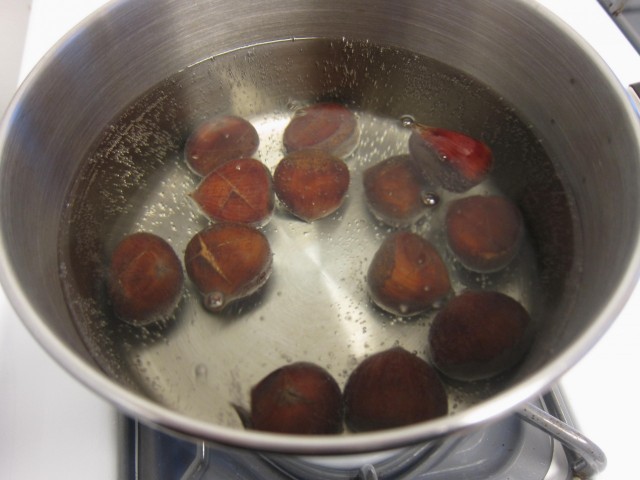 You're supposed to peel them when they're just cool enough to touch but still warm. I think I waited too long because I found them very difficult to peel. I ended up having to hack at them a bit with a paring knife and they fell apart from it. Next time I think I'll try the oven roasting method because I think the moisture from boiling was part of what made the chestnuts just fall apart.
They were absolutely delicious though! They have a naturally sweet flavor and a creamy texture similar to a boiled egg yolk. I'll post the recipe I used them for soon, it needs a bit of work before it's share-worthy.
Tonight I'm headed to a blogger meet-up at Tuk Tuk thai restaurant. I'm excited to see everyone again and catch up a bit. I'll fill you in on how it went tomorrow!