Pancake. Sandwich.
Just imagine that for a moment.
Here, lemme help you with that…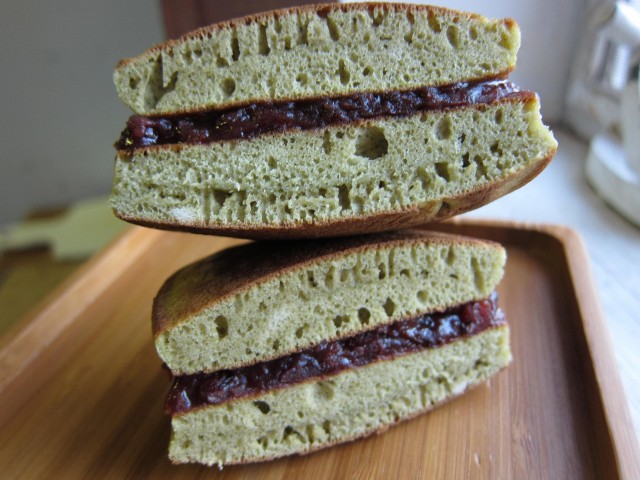 Mmmm…pancake sandwich. Actually, these little guys are delicious and fluffy dorayaki, a Japanese confection consisting of a layer of sweet azuki bean paste sandwiched between two sweet little pancakes.
I had my first dorayaki ever on the plane-ride back from our honeymoon in Japan. It was a sweet I bought specifically so that I could take a little of Japan home with me, and I savored every pillowy bite.
I thought it might be interesting to use this green tea I picked up at Tomato and make green tea flavored dorayaki.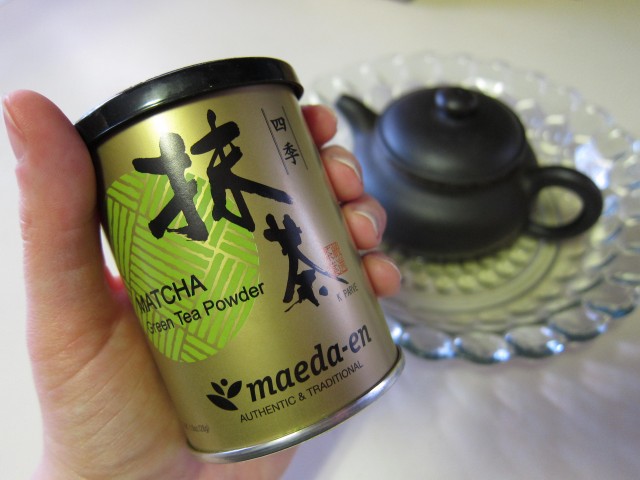 Here's what I used to make them:
2 eggs
1/2 cup sugar
1/2 tsp. baking soda
1/4 cup water
1 tbsp. honey
1 cup flour
1 tsp. green tea powder
about 8oz. anko (sweetened red bean paste)
I started by whisking together the eggs and sugar…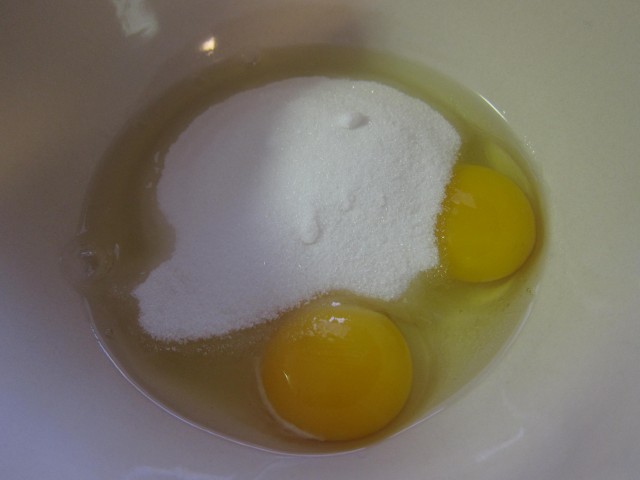 Next I combined the baking soda with the water and then added that to my egg mixture…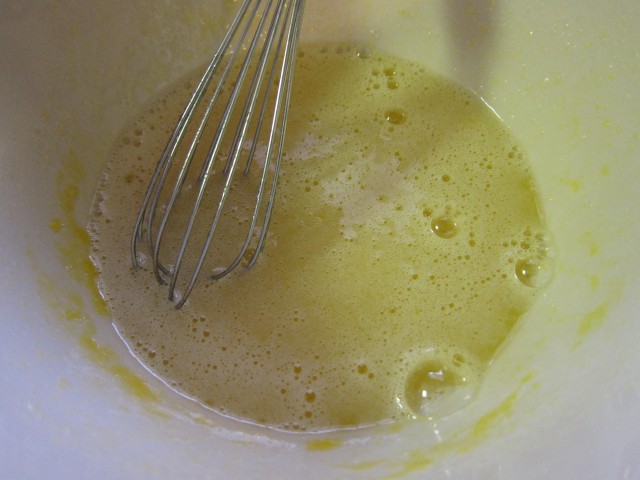 I added half the flour and then whisked in the green tea and the rest of the flour, mixing well but not over-mixing…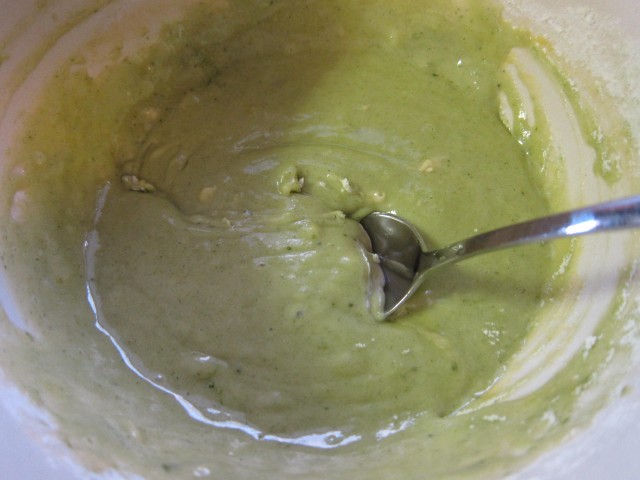 The batter was super thick, I set it aside while I let my non-stick pan heat up…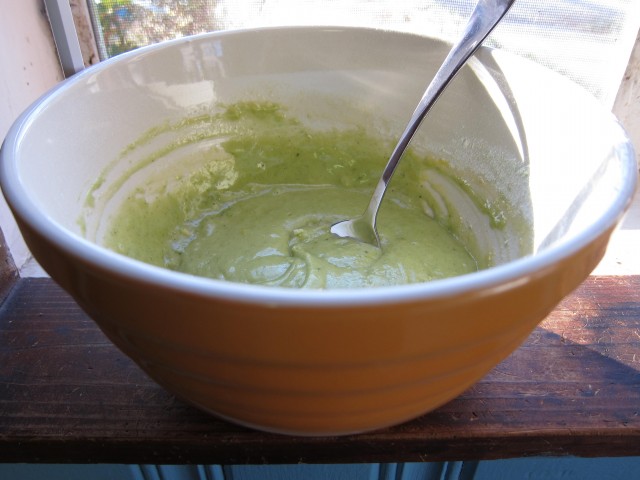 I went ahead and sprayed the pan with non-stick spray, even though the pan is already non-stick, because there is a lot of sugar in the batter that could cause the dorayaki to burn.
In went three test dollops…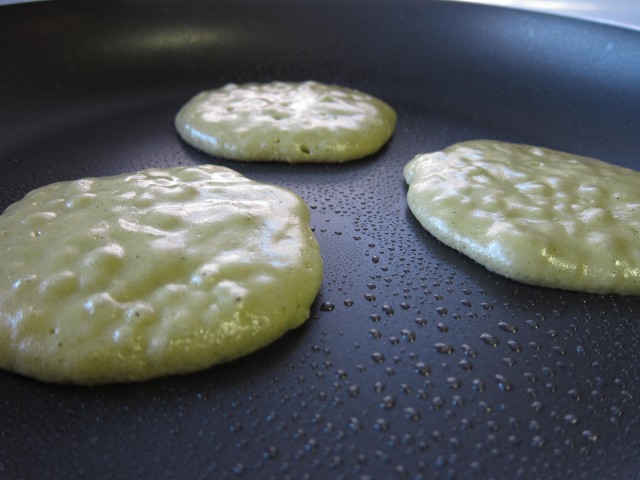 Just like regular pancakes, you know they're ready to turn when bubbles start appearing on the surface of the batter. When flipped, they should be golden and crisp on the outside, like this…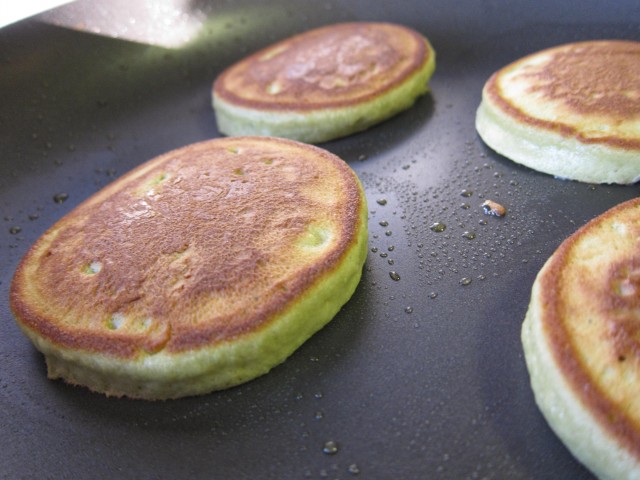 I sat them aside on a tea towel to cool while I got my filling ready…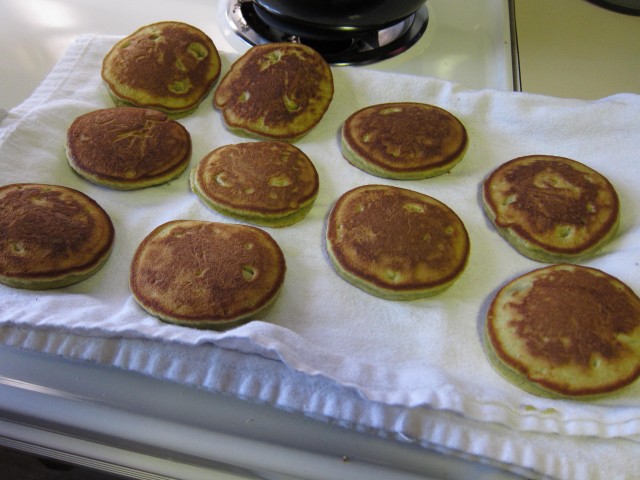 I used this brand of red bean filling, also from Tomato…
I love that stuff. I just spread a bit on one side of the pancake…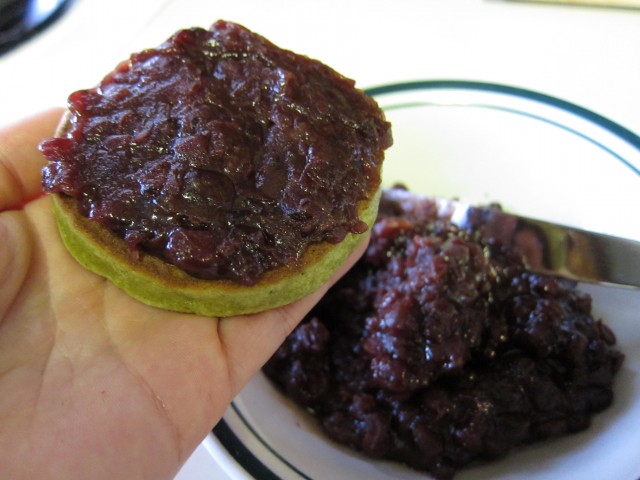 And topped it with another!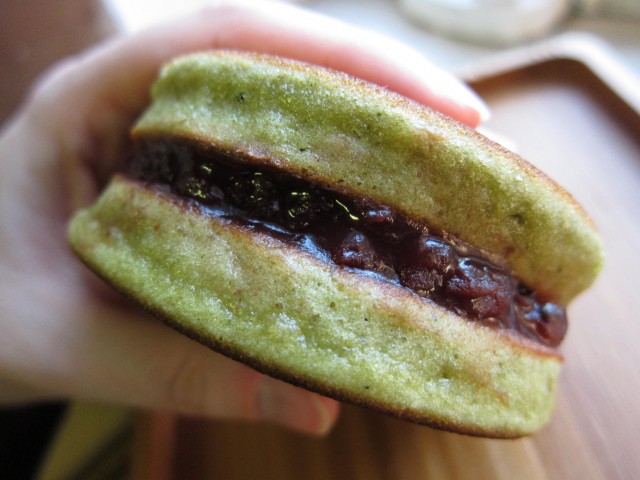 Pancake. Sandwich.
Good for breakfast or dessert.
Jeff and I both agreed that while absolutely delicious, the pancakes came out bigger than most dorayaki pancakes. Next time, I would definitely just use one pancake and cut it in half like an english muffin.
Soooooooo goooood though.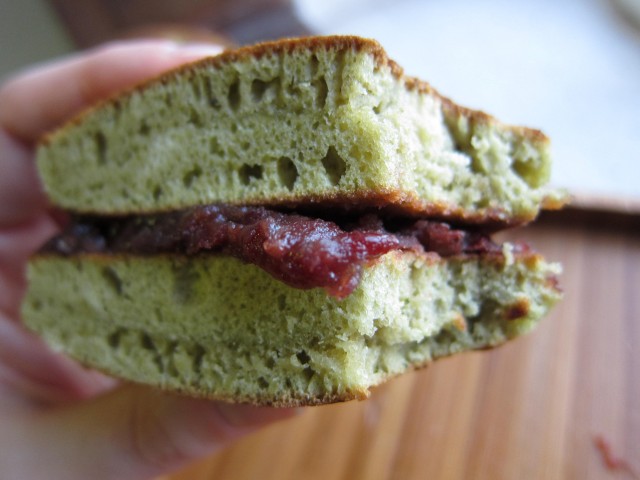 CHOMP!
Green tea dorayaki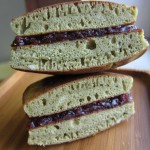 An easy recipe for a traditional Japanese confection. Sweet red bean paste is sandwiched between two fluffy green tea pancakes.
Prep Time: 10 minutes
Cook Time: 10 minutes
Total Time: 20 minutes
Yield: About 6 dorayaki
Ingredients
2

eggs

1/2 cup

sugar

1/2 tsp.

baking soda

1/4 cup

water

1 tbsp.

honey

1 cup

flour

1 tsp.

green tea powder (matcha)

about 8 oz.

anko (sweet red bean paste)
Cooking Directions
Whisk together eggs and sugar.
Separately, whisk together baking soda and water then add to egg mixture.
Add half the flour, whisk, then add the remaining flour and green tea. Whisk lightly to combine.
Cook like pancakes on a non-stick pan with cooking spray.
Sandwich anko between two pancakes or slit one in half and put anko in between.