I was a little nervous to buy this Odwalla bar because I've had one of their bars before that I was not a fan of. This one though was from their line of "chewy nut bars" that I hadn't heard of, so I figured I could give Odwalla one more shot.
I will however, continue to be totally creeped out by Odwalla's weird bird mascot. He looks like a soulless man-eating daggar-beaked pterodactyl sent straight from hell to poke my eyes out.  Seriously, look at how recklessly he rides that bike downhill with those face protrusions pointed straight toward certain calamity! Think of the children! 😉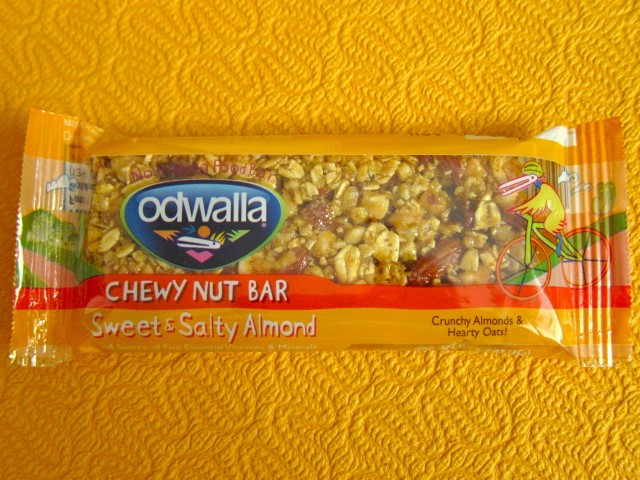 I couldn't get a good shot of the ingredients or nutritional information because the font was white on an orange background, very hard to read.
It has 220 calories, perfect for a satisfying snack. Only 8 grams of sugar in this one which is fantastic. I'm pretty happy with the size of this bar too, it really fills up every inch of the packaging it comes in so you know exactly what you're getting.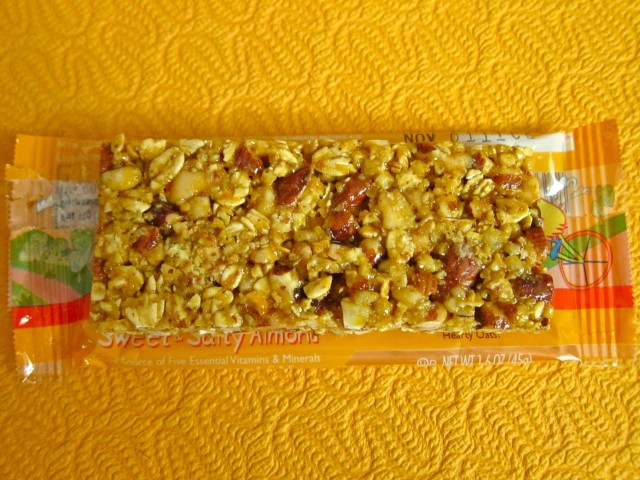 Appearance: As you can see, there are tons of whole oats and large pieces of almond all glued together with a shiny golden lacquer.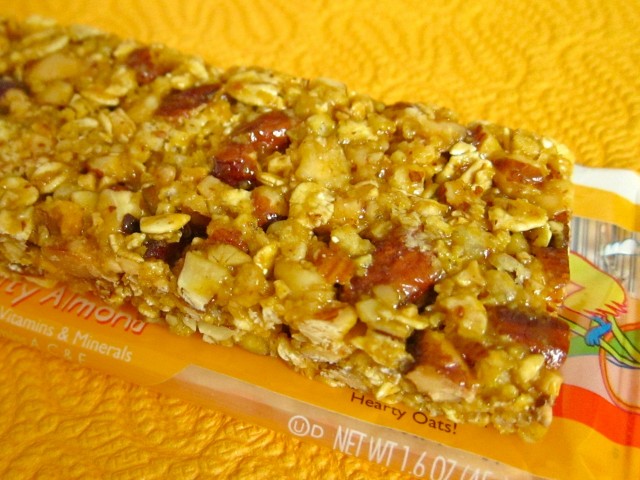 Texture: You'd think it would be crunchy with the candy-like coating and huge almond pieces, but it is actually chewy as advertised. It's flexible and bendy and not too sticky in your hand.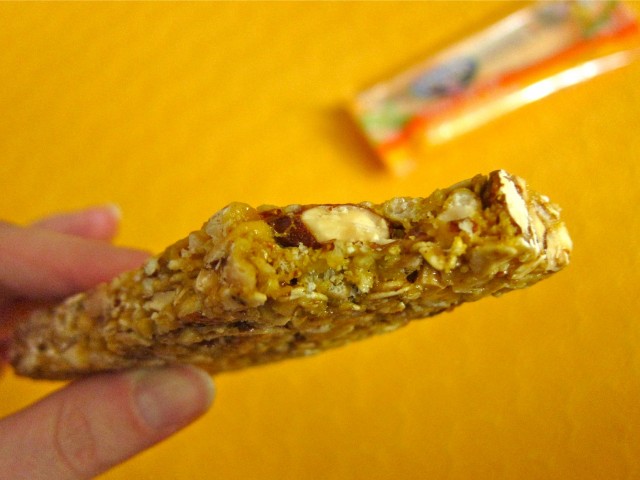 Taste: If I had to describe this flavor in one word I would choose "golden." It has a buttery, honeyed, freshly baked sweet dinner roll kind of flavor. It reminds me a lot of caramel popcorn with it's balance of sweet and salty. The almonds are roasted and flavorful and taste like those hot candied almonds you can buy at fairs. Incredible.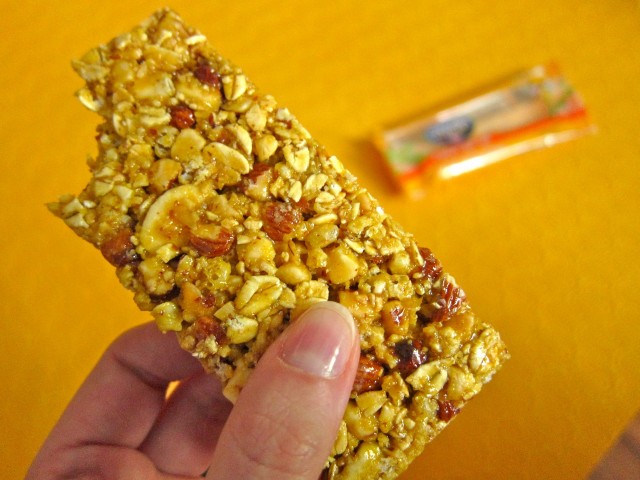 Overall, I am so impressed with this bar. It tastes pretty sinful for being full of such wholesome ingredients. This is one I'm sure I'll buy again, especially since Odwalla bars are very affordable.
Do you prefer chewy or crunchy bars?