It's hard for me to believe that yesterday was Halloween.  I don't know why, but the holiday just completely escaped me this year. We didn't even get one single trick-or-treater either! And now I have a bowl full of Halloween candy sitting in my living room mocking me.
I felt an intense urge to make something today that would celebrate the holiday somehow, but what? I don't have any more pumpkins, but wait…I do have pumpkin seeds! I've been saving the guts from the pumpkin that I recently used to make pumpkin butter with.
For many, Halloween means carving pumpkins, and for me that's always meant that roasted pumpkin seeds were in my immediate future. I really wanted something out of the ordinary, so I turned to Mama Peas' recipe for salt and vinegar pumpkin seeds.
If you're not already familiar with her blog, Peas and Thank You, you have got to check it out.  Make sure you're wearing water-proof mascara, cuz you're gonna laugh your butt off til you cry.
Anyway, I got started by picking all the seeds out of the flesh and giving them a good rinse.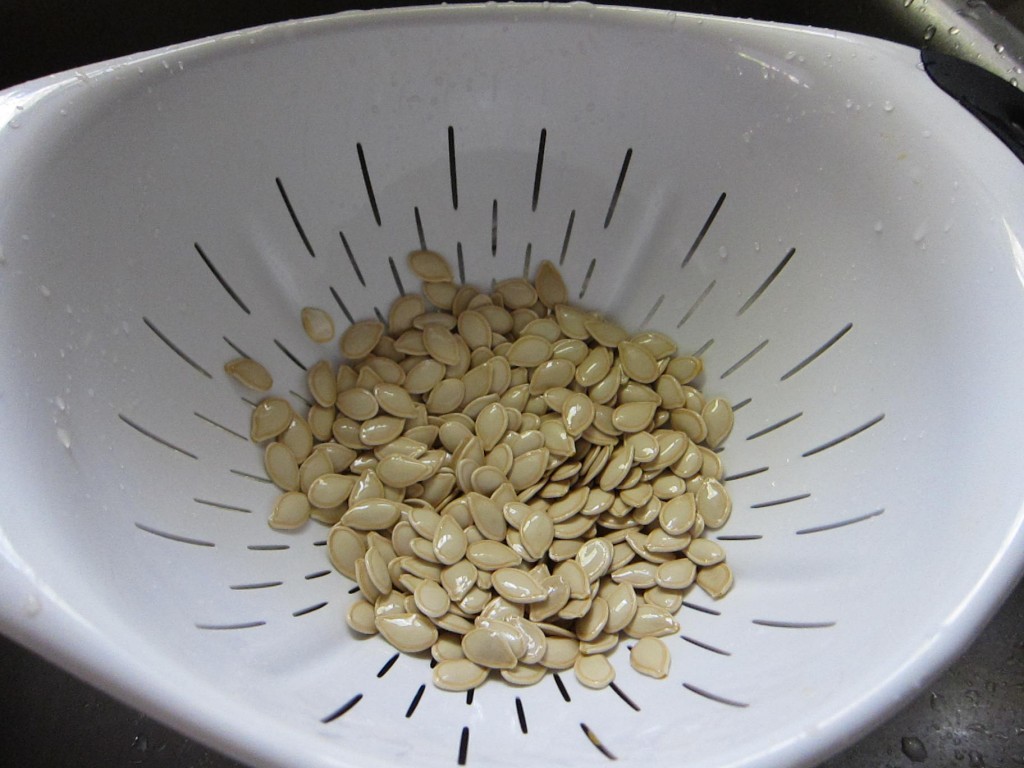 Rather than laying them out on a towel to dry, I rubbed them with a few paper towels to speed up the process.
Next I tossed them with the vinegar and poured them out onto a non-stick sheet pan.
Sprinkled on the salt…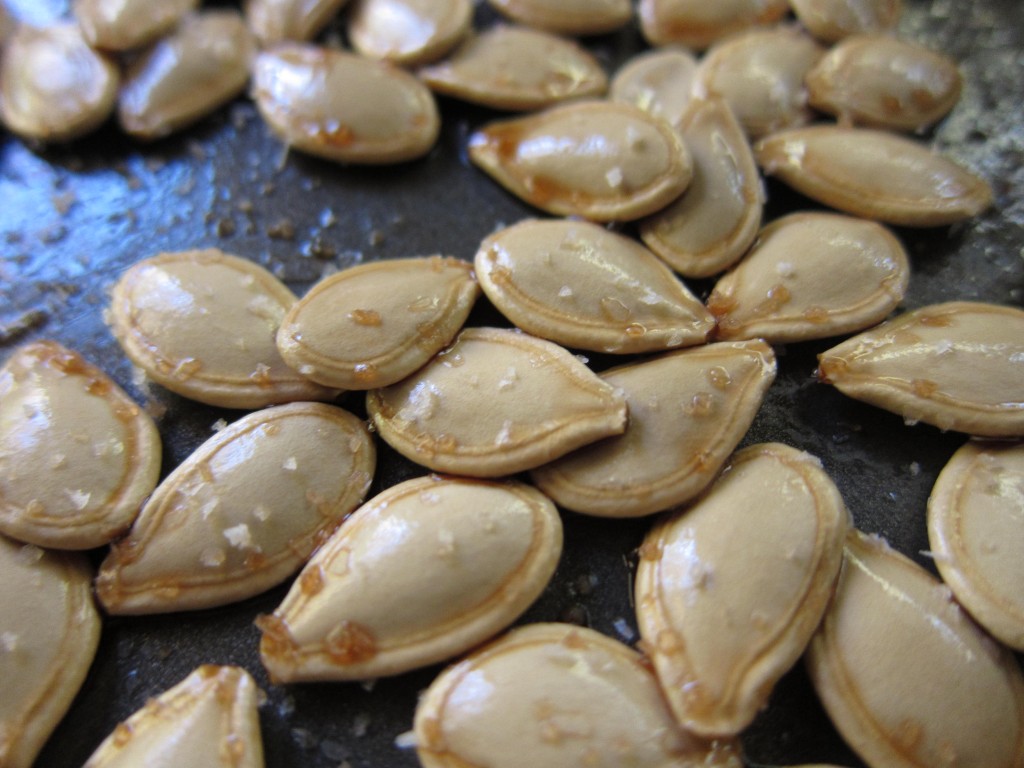 And after about 20 minutes I had this…
They're not burnt, that's just all the sugars in the vinegar that have caramelized and glazed the seeds. I did have my oven at 350 degrees rather than 300 as the recipe calls for, which is why mine took less time but got darker.
They are really tasty, although I expected them to taste more like salt and vinegar potato chips.  I think the balsamic is what makes them so different, they are mostly salty but with just a hint of figgy sweetness on the end.
I couldn't keep my hands out of them so I just decided to add them to the salad I was making for lunch.
This salad was a total mish-mash anyway. It has carrot-miso dressing, avocado, toasted buckwheat, chia seeds, dulse and seaweed flakes, and of course the seeds.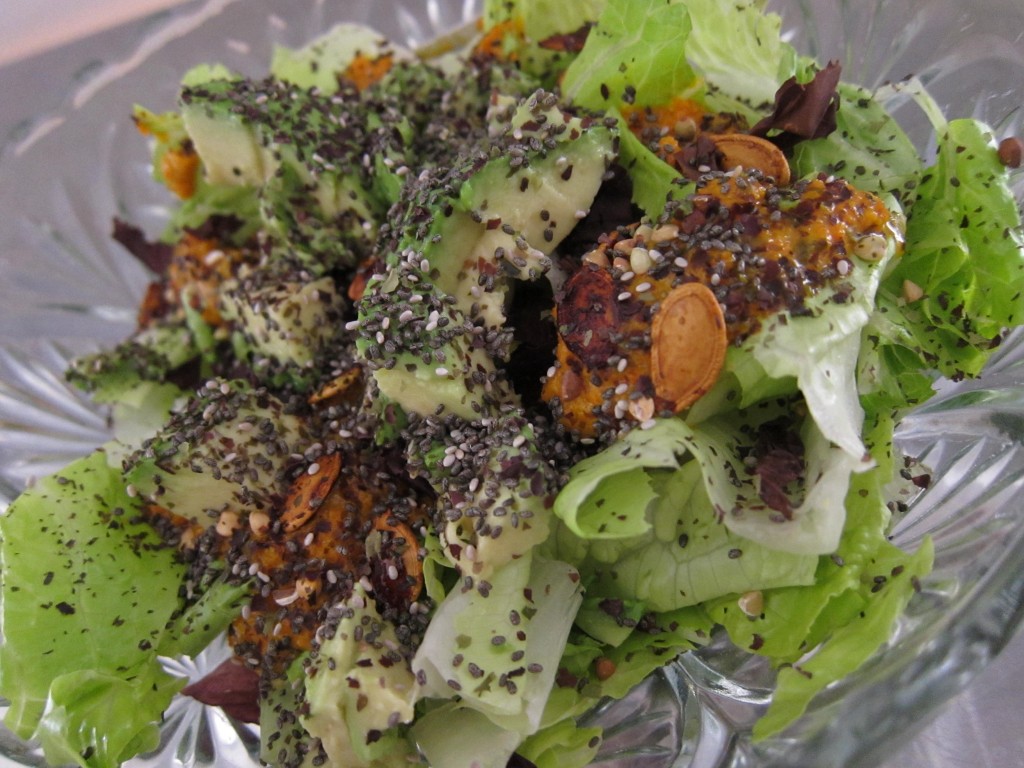 Weird but good.
At this rate I'll have polished them off before the husband even gets home from work! No matter though, tonight marks our 6th month of being married and we're going out to dinner to celebrate!
I'll make sure to document our evening well, ta ta for now!