You know what I like? I like drinking beer in the afternoon, that's what.
We both really needed to get out of the house for a while today so we hit up Leon's for a beverage or two. (All of these photos were taken on an iPhone, so sorry if they aren't the best.)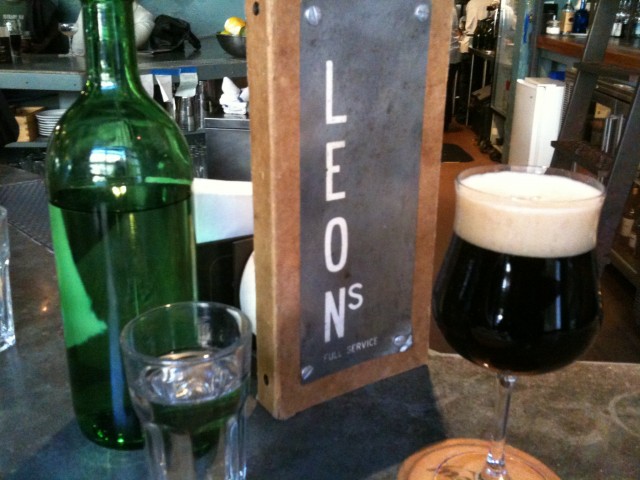 We both had a glass of the Gouden Carolus Noel, a spicy almost licorice-flavored beer that was thick and sticky. We also had the following munchies: firstly, the standard side of frites with garlic aioli. (They always give us a side of smoked tomato mayo too, I wonder if it's just not popular and they're trying to push it?)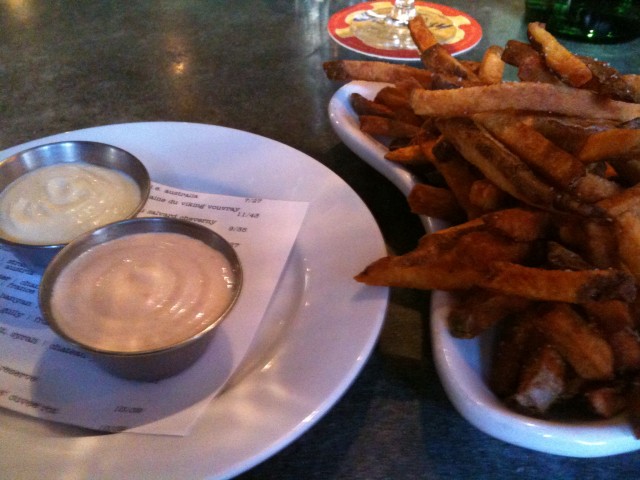 Best fries in town though, no joke.
Nextly: We ordered one of their newer offerings, the pork rillettes with orange marmalade: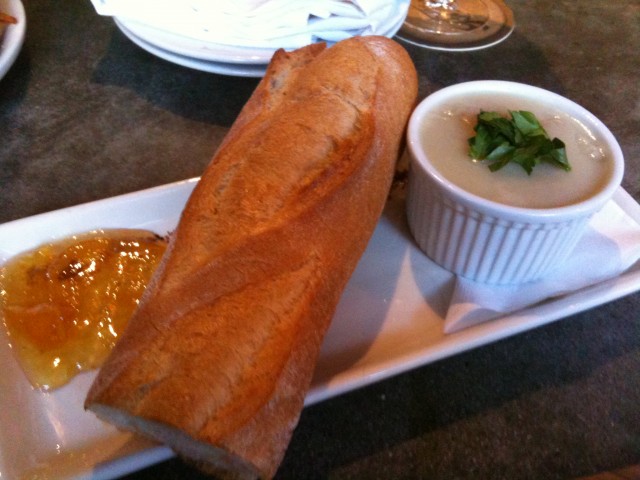 A rillettes is essentially meat cooked confit (in fat) then potted and sealed with more fat to preserve it. You just spread it on bread and kronch right into it…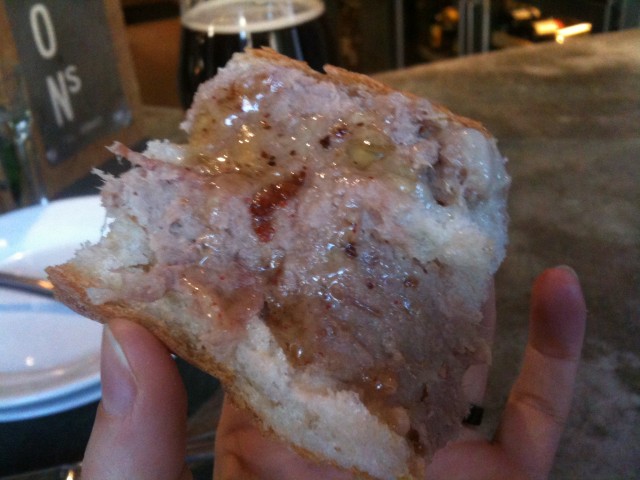 The orange marmalade sounded weird but it was really what made the dish. It cut through the fat with a bright citrus punchiness. There was also a line of pork seasoning sprinkled down the back side of the plate that you can't see in the picture. Mixed with the marmalade, it was quite the robust flavor to slather over the luscious rillettes.
We demolished it, as expected…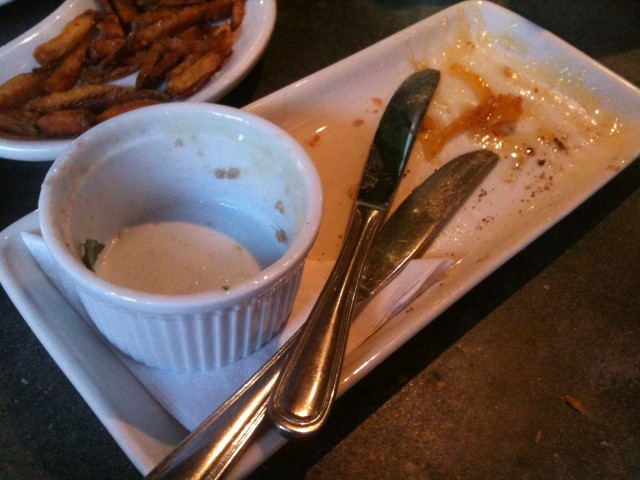 Every time we go to Leon's we end up ruining our dinner with all the amazing snack options they have. After all that and two rounds of beer, it'll be 9:00 before I'm thinking about dinner! Totally worth it though for a fun date with my bebeh. 😀