So sore today!
I missed working out. I finally started with a new gym yesterday since I've realized I'm just not into running in the freezing cold. If I were training for a race that was going to take place in frigid temps then I'd make myself do it, but since I'm not in training currently, the treadmill is fine.
I haven't lost any ability during my time off but I have lost some flexibility. Too much sitting in front of the computer all day in an unsupportive chair. I need to make it a point to make a chiropractic appointment this month, get all loosened-up again.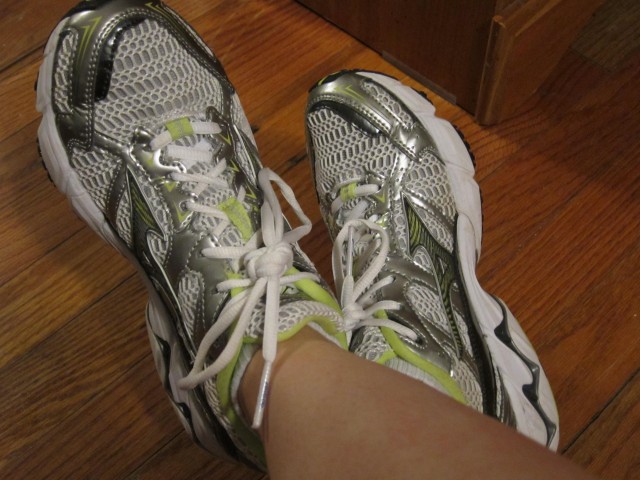 This year is about fitness for me. I'm gonna get my money's worth outta these shoes this year, for sure.
I'm narrowing down a few races for my first 5K of the year, I'll make an announcement when I've signed up!
Also: Thanks to everyone for your comments on my post about understanding what motivates you. I feel like you guys are proud of me for kicking the nail-biting habit, and that makes me proud of myself all over again. Thanks!
What goal are you tackling first this year?