Being trapped in the house and bored for most of the day tends to lead this girl to baking something.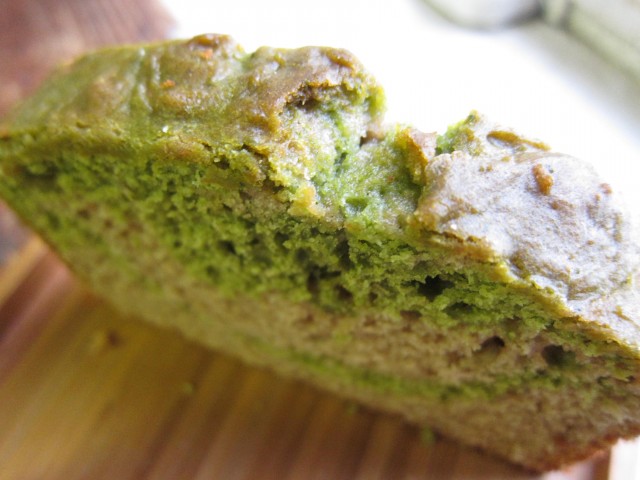 I've had this recipe bookmarked for a while and thought I'd give it a shot since I had everything to make it on hand. I'm kind of on a green tea kick right now too, so it sounded delicious.
You start like many other cake recipes by creaming together the butter and sugar.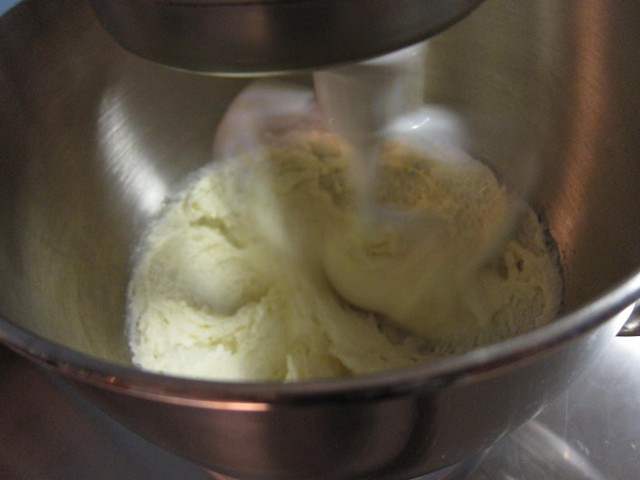 Then adding the eggs one at a time, followed by the vanilla extract.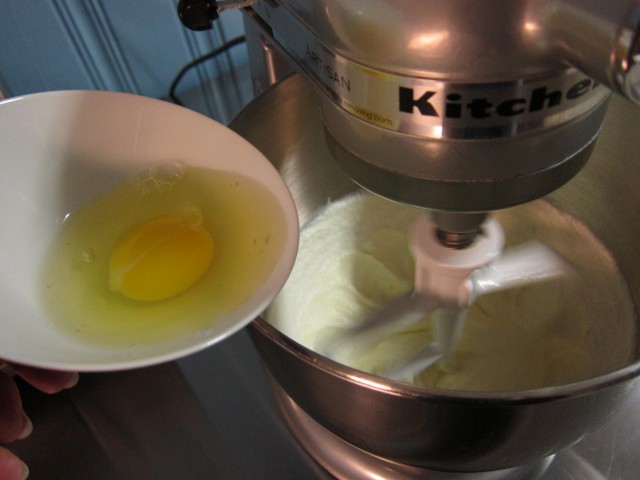 From here on alternate adding the sour cream (I used plain yogurt instead) and the dry ingredients (pre-mixed together) until everything is included.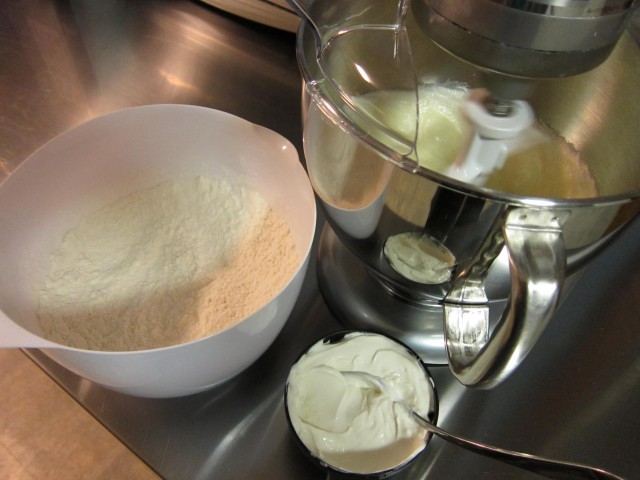 Then separate out half of the batter into another bowl. I added matcha to one and the last dregs of cocoa powder I had left to the other.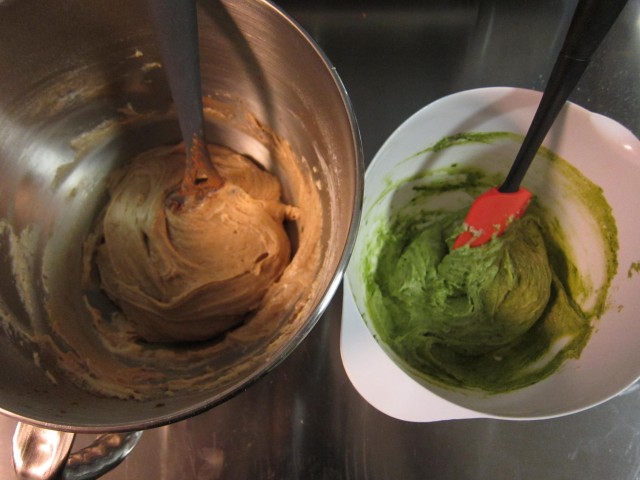 Butter and flour a loaf pan. Alternate adding layers of one batter, then the other, and smooth out on top.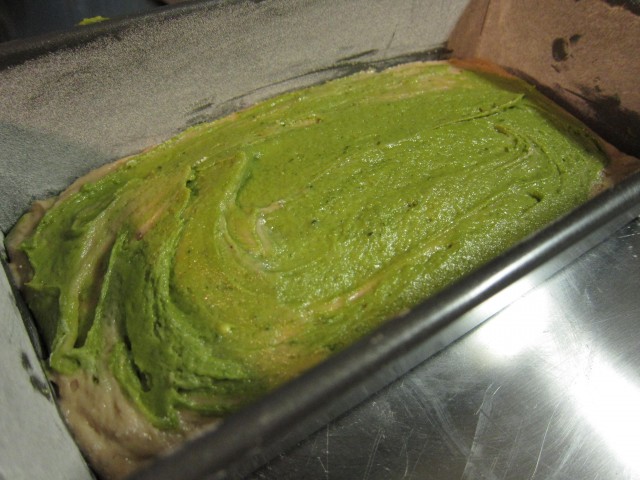 I used a chopstick to swirl the top of the batter hoping for a marbled affect in the finished loaf.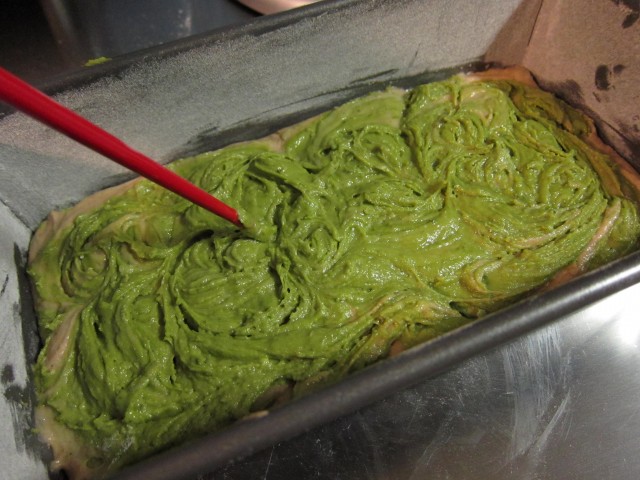 Oooo…after 55 minutes at 350 degrees it came out golden and rounded and smelling sweetly of fresh green tea.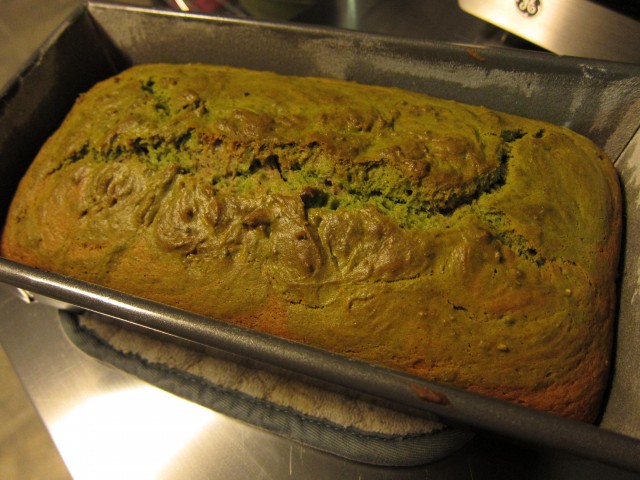 You can see the two colors peeking out of the crispy crack in the loaf.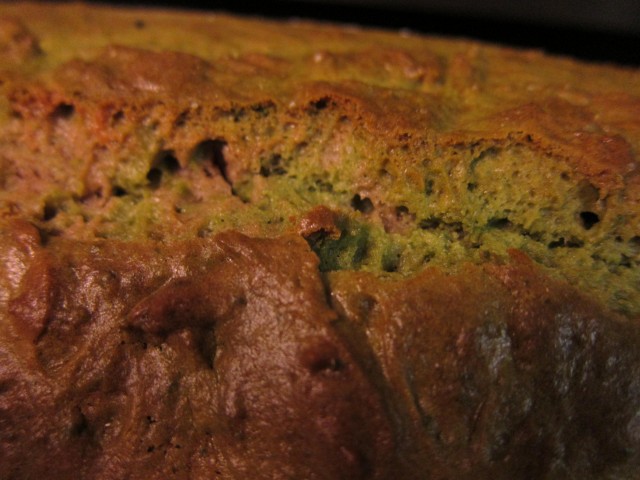 I didn't get much of the marbling I was hoping for, but the undulating layers of springy green and warming cocoa were still beautiful together.
It's really tender and not overly sweet. Moist but not damp or oily. A perfect cake to have as a snack or tea accompaniment.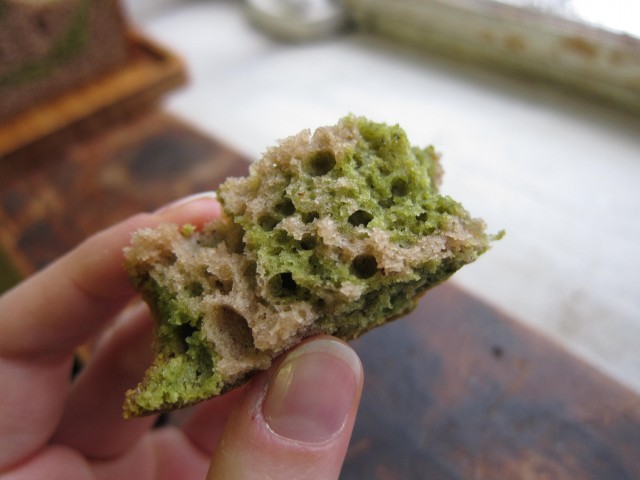 I officially have too many sweets in the house now, with this cake and a plastic container full of green tea dorayaki.
Somehow though, with threats of ice on the roads until Friday, I think there may be even more baking in my immediate future.