Tasty breakfast this morning…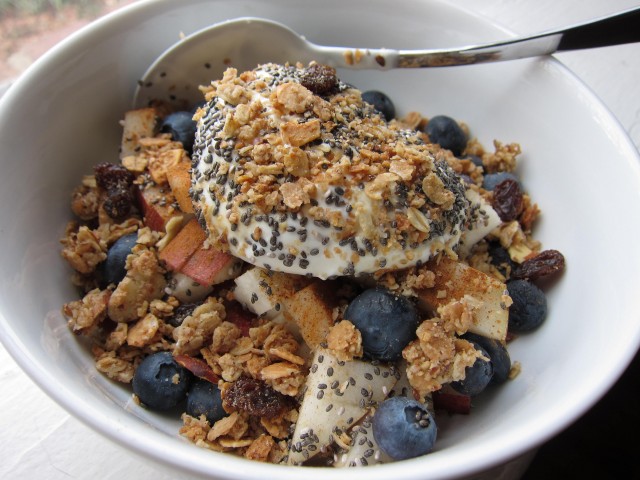 A red pear, blueberries, dollop of greek yogurt, maple syrup, cinnamon, chia seeds, and maple almond spelt granola.
Mixed up…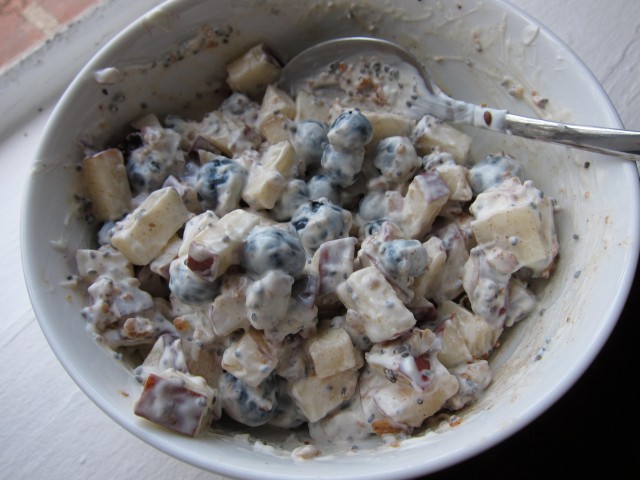 Really good. I had this with a cup of Capital of Heaven Keemun tea from Teavana.  A smoky, dark, black tea with slight dried fruit flavors.
Speaking of tea, Jeff and I have both decided it's time to take the next step in expanding our tea collection and knowledge. We have yet to have the opportunity to enjoy real quality tea direct from China, rather than the low-grade stuff available in the states that has had it's flavor added.
And so, we have decided to purchase this pretty little lady…
She will be specifically for brewing pu-erh teas, a type of tea that is sometimes aged and even fermented resulting in a kind of damp and earthy flavor that I happen to really enjoy.
This is going to be my little personal project, to learn more in depth about pu-erh teas and try as many as I can to learn what I like. We'll be ordering from Yunnan Sourcing, check em' out if you like tea.
This is all part of a larger goal I just made for this year which is to figure out what some of my passions are and to indulge them more. I'll write a post on exactly what I mean by this soon.
What is something you're interested in that you would like to spend more time on?