Mmmm, these are so good!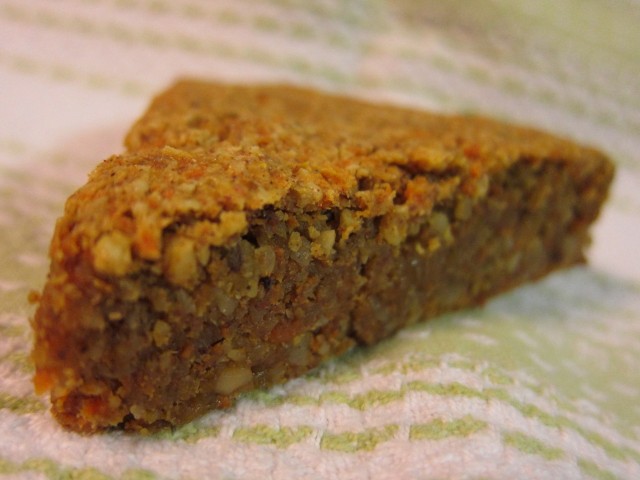 I wanted to make something that could be versatile for me. Something I could have for breakfast alone, or crumbled over oatmeal, as a not-too-sweet dessert, or something to grab as just a snack.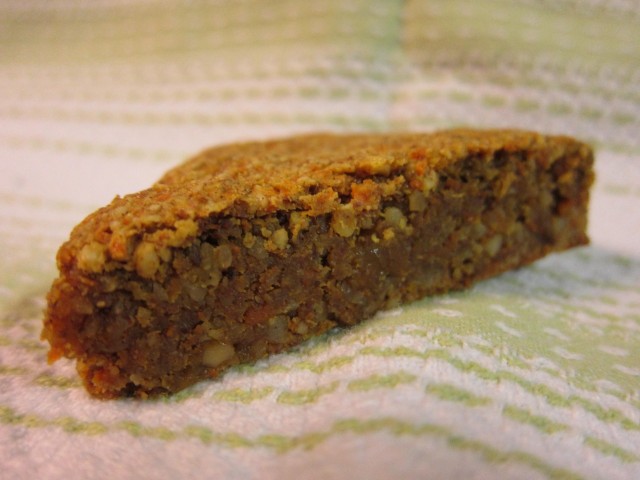 These carrot cake bars work perfectly. Subtly sweet and packed with healthy whole ingredients, they are a great choice anytime!
Carrot cake breakfast bars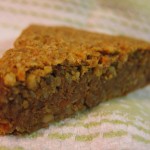 A healthy breakfast bar with the flavors of carrot cake.
Prep Time: 10 minutes
Cook Time: 50 minutes
Total Time: 1 hour
Yield: About 6 bars
Ingredients
3/4 cup

raw cashews

3/4 cup

raw almonds

1 and 1/2 cups

shredded carrot (not packed, squeezed of juice)

1/2 cup

golden raisins

1 tbsp.

maple syrup

2 tsp.

cinnamon

pinch of

salt, nutmeg, and clove
Cooking Directions
Shred carrots then squeeze out excess liquid using cheesecloth or nut milk bag.
Run nuts through the food processor until pulverized.
Add all other ingredients to processor and pulse until fully incorporated.
Form mixture into a disc about and inch thick on a sheet lined with parchment paper.
Bake at 300 degrees for 50 minutes.
Cut into wedges and top with vanilla yogurt or cream cheese if desired.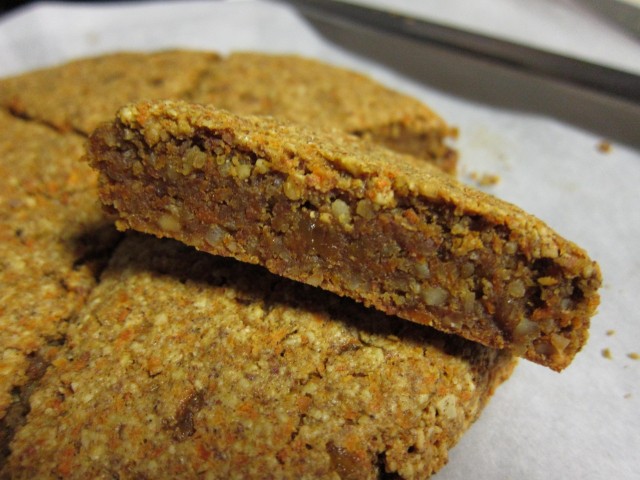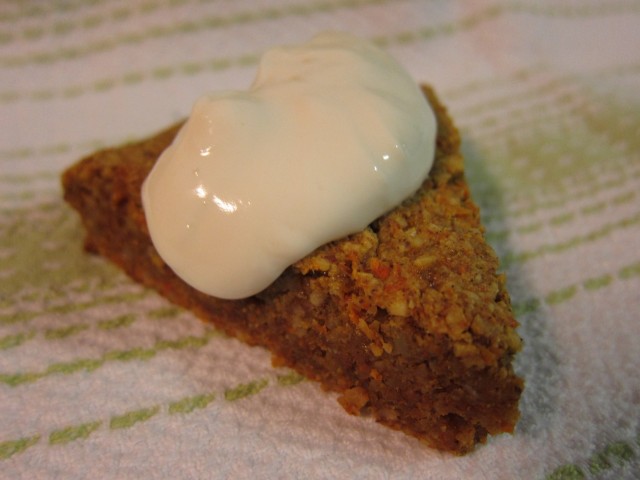 The center is so soft and chewy, but they hold together nicely like an oatmeal square.
These would be insane with the cinnamon cream cheese spread I made for my apple bars a while back.
What is your go-to snack?