The 6 of us, Jeff and I with our friends John, Emily, Marshall, and Kelly, arrived at Hashiguchi Jr. last night for a sushi explosion.
Jeff and I had a moment of pause when we, arriving at the restaurant first, noticed a sign on the door saying that they were unable to sell alcohol at that moment.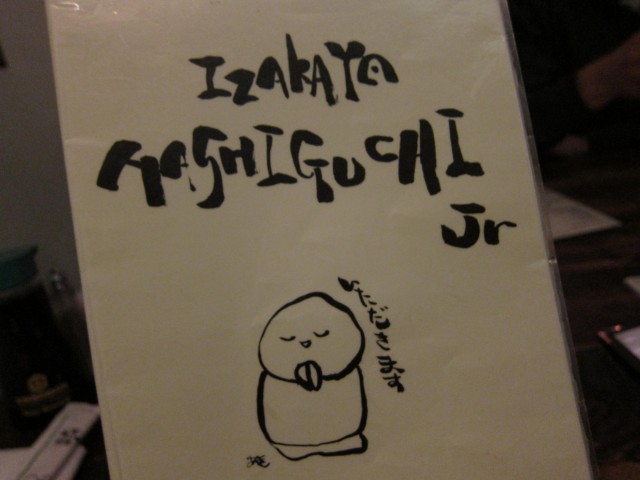 No sake! No shochu! No beer! No matter, we just gulped down like 5 or so cups of this great green tea each. It was nice and grassy and full of swirling matcha particles. Maybe that sounds gross, but that's exactly how it should be and exactly how I like to drink it. Success!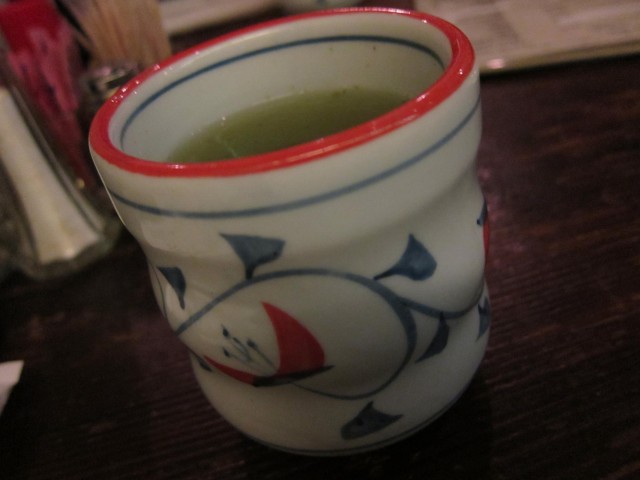 First we ordered two plates of takoyaki for the table, fried balls of batter with a hidden piece of octopus lurking inside and covered with nori powder, sweet sauce, and bonito flake. Bonito is so weird-looking, it's paper-thin so the steam from the takoyaki was causing it to curl and flail about like a living thing!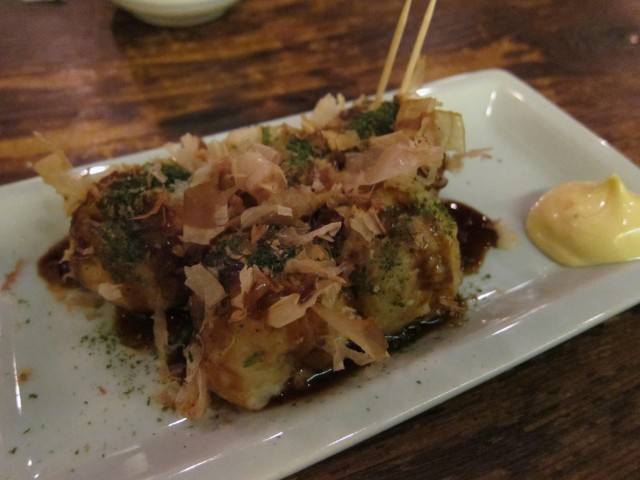 Then we had beef tataki. This had been slightly seared on the outside before slicing, so it had a nice contrast of cooked and raw textures.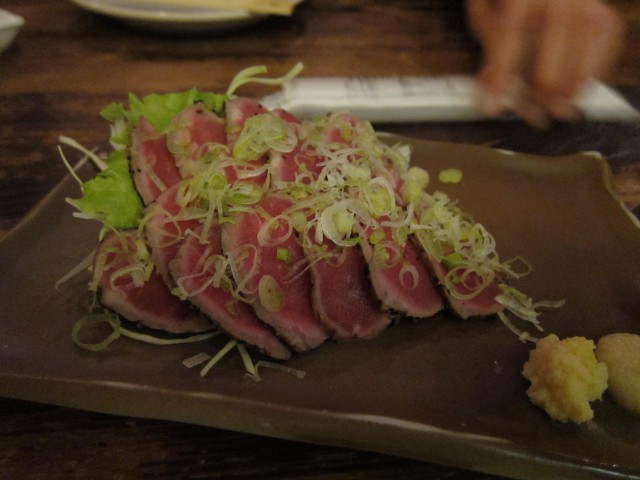 Each couple ordered a bowl of noodle soup, ours being a ramen with pork and egg. The broth was very unusual in that it tasted heavily of sesame, it was almost like peanut butter in flavor!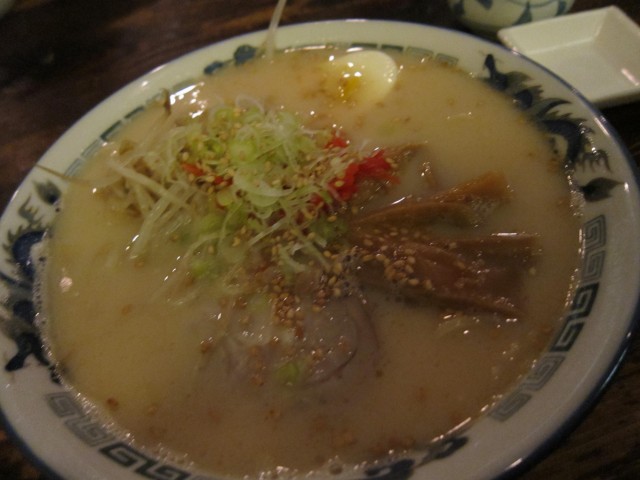 And then the first round of sushi: In the very back is fatty tuna, followed by ikura (salmon eggs,) then 6 pieces of hamachi (yellowtail,) and tamago aka sweet egg omelet.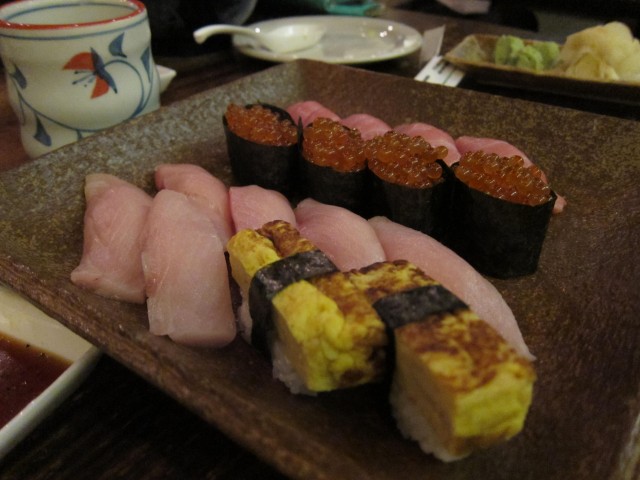 Samurai roll…
Various maki rolls…
And a plate of freshwater eel nigiri in  a lot of eel sauce…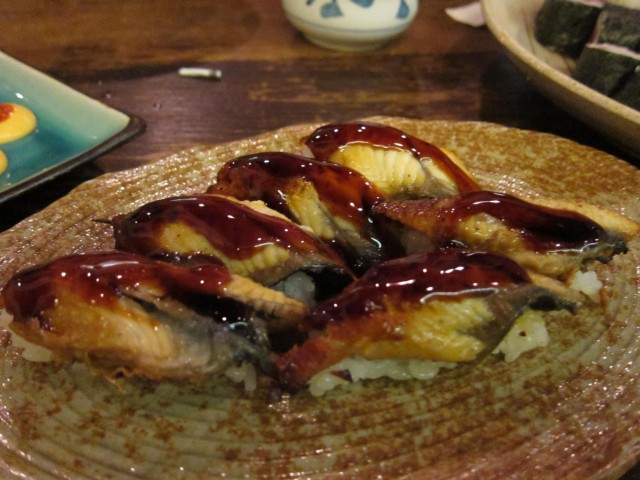 We started the next round off with a grilled dish…
And then ordered two special appetizers of ankimo, which is monkfish liver.  It tastes kind of nutty reminding me of a really bland peanut butter with a slightly salty oceanic flavor. Sounds weird, but it's actually pretty good.
Even more sushi!
I was so full by the end of all this, we always seem to order too much at sushi restaurants. I still managed to have dessert at home which was a box of strawberry Pocky.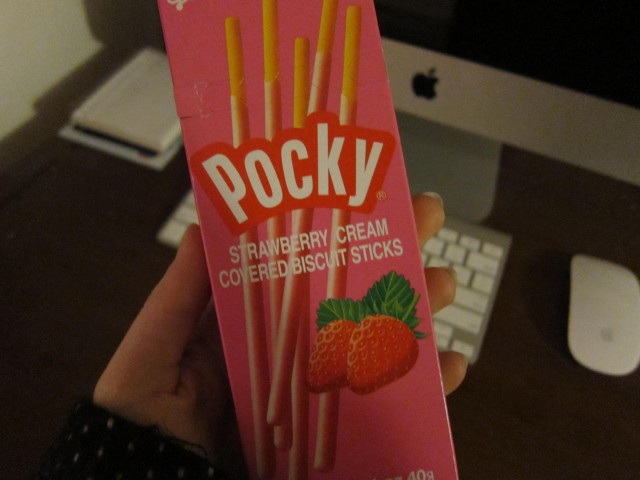 Ahhh… a nice night of cracking jokes and stuffing our faces full of raw fish. That's what I call a good time!