Good news everyone! (<—-Say that in Professor Farnsworth's voice)
WE GOT THE HOUSE!
I broke down in tears this morning when I got the news and couldn't wait to tell Jeff.

We needed this so badly. We're really at the point in our lives now where we need our own space to be able to move forward with the things we want to do.
Here's a list of things we can do now that we have our own house!:
Blend a smoothie at 8am without waking up our elderly landlord
Similarly, vacuum the house without bothering anyone with the noise
Conversely, not be annoyed by other peoples noise from upstairs
And I can let Liam scream his head off when Lucas won't go play with him
Homebrew beer in the unfinished basement!
Jeff can set up an electronics workshop there too
And I can set up an art studio
We will have and actual laundry room so I have a place to fold clothes
An office for me to work out of during the day
Good natural lighting for blog photos
Space for me to plant herbs and vegetables
Walking distance to the gym I intend to join
Walking distance to the center of Decatur
And, walking distance to one of our favorite bars!
And the real kicker, now we can start making real plans for when we'd like to expand our family. 😉
This has meant so much to us. I can't wait to get started on the next phase of our lives together.
Good thing I've been hoarding boxes for months because we move in October 1st!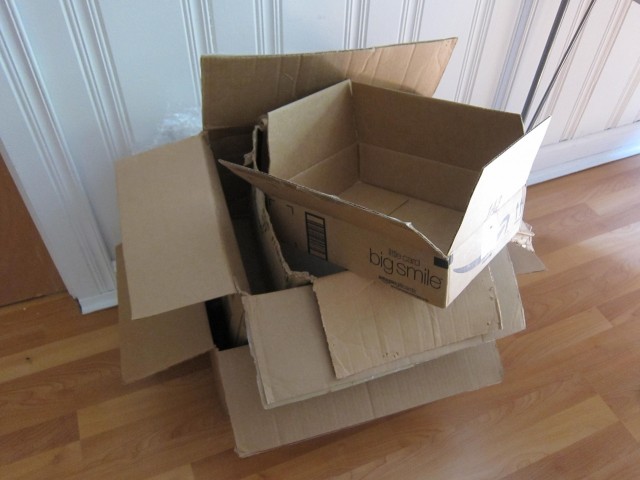 That's not even half of the stash I've been collecting.
I'm gonna spend some of today packing because it will help me to feel like this is actually happening.
Wish us luck!