Not a whole lot of exciting stuff going on here lately.
I've kind of been in a bad habit of slacking off a lot. Not out of laziness, but rather because my mind is so consumed with thoughts of moving that I feel somewhat frantic even though I'm not. This constant busy feeling has kept me from tackling other projects because I feel like I don't have time for them, but I absolutely do!
I've started slowly packing, trying to get a little done without forcing us into living out of half-packed boxes for this last month that we're here.
I did manage to use up a few of those beautiful tomatoes we were given in a delicious tomato vegetable soup. It was so bright and flavorful with those perfectly juicy tomatoes in it.
And this past weekend Jeff and I snuck out for a little date at a new restaurant in Decatur called No. 246. It's an Italian-inspired menu focusing on pastas, pizza, and lots of small plates for sharing.
Highlights of the meal were the toasts with 3 spreads: cannelini bean, pork rillettes, and lemon ricotta with pickled mushrooms…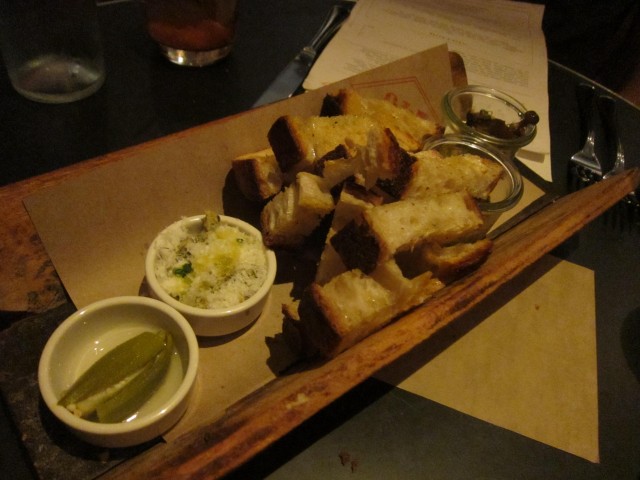 Then, a tasty charcuterie pairing of coppa ham and a semi-soft cheese called Moses Sleeping, paired with a plum jam.
And a spicy garganelle pasta with braised rabbit and broccoli rabe.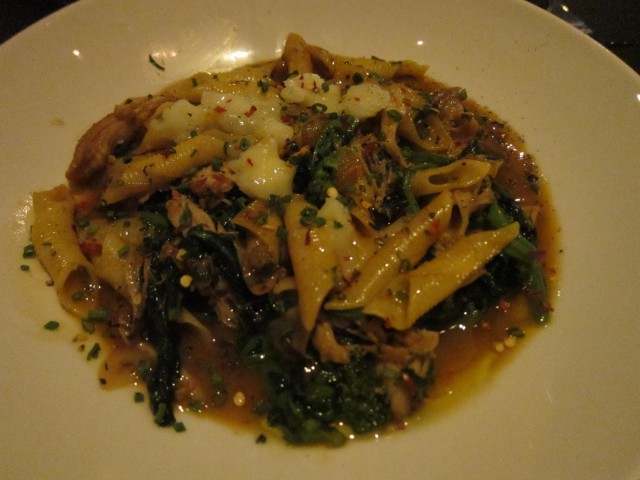 We also had delicious cocktails and a chocolate tart with sea salt and olive oil.
I almost never order chocolate desserts. I do like chocolate, but I don't swoon over it like so many women do. I always prefer creamy desserts or warm fruit crisps, but something was telling me to go for the chocolate tart and I'm glad I did. It was so rich and the fruity olive oil really did add something wonderful to it.
All in all though, we were not in love with No. 246. It was much too expensive for the quantity of food we received and though this may sound like a weird complaint, the acoustics in there were terrible! It was so uncomfortably loud that Jeff and I could barely speak to each other and had to yell our orders to our waiter. Not exactly the kind of atmosphere I like to eat in. Also, the bread was painful to eat. It was so crunchy and hard, like eating shards of broken glass. And as you can see above, we had a lot of it to crunch through.

 Anyway, I'm glad we tried it.
Now, back to packing!