You know that smell. When you unexpectedly walk into a cloud of that sweet and salty aroma at festivals and faires, you know exactly what you've stumbled upon.
Kettle corn. You can smell the metallic tinge in the air from the fiery-hot cast iron kettle being super-heated, the charred smell of burning wood cracking and blistering open under the kettle belly, and the almost sun-kissed hay-like smell of the corn kernels bursting open as they explode from the intense heat.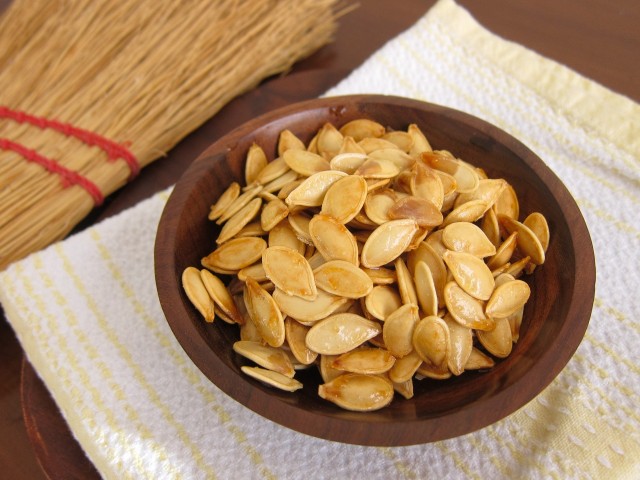 And then there's the flavor. Toasty and lightly coated with the thinest lacquer of sugar and a sprinkling of briny salt. I always loved it when there was barely any coating at all on the popcorn because it made me eat more and more of it in an effort to get enough of that elusive flavor onto my tongue.
I've tried to capture that same experience with these toasted "kettle corn" pumpkin seeds. Two favorite fall treats combine to form one irresistibly sweet and salty snack.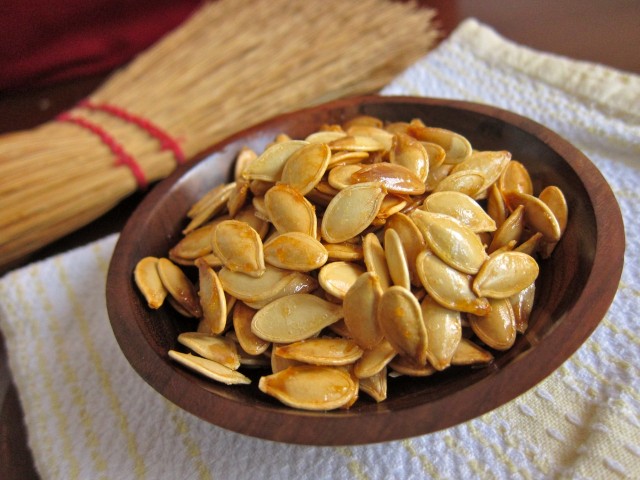 Here's what you need: The seeds from one small pie pumpkin, melted butter, sugar, and salt. That's it.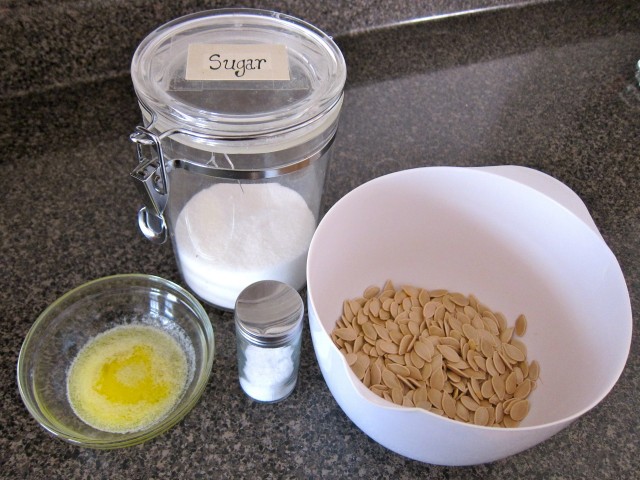 You just pour the butter and sugar over the seeds and stir to combine, then pour them out onto a foil-lined baking sheet and sprinkle over a thin layer of salt.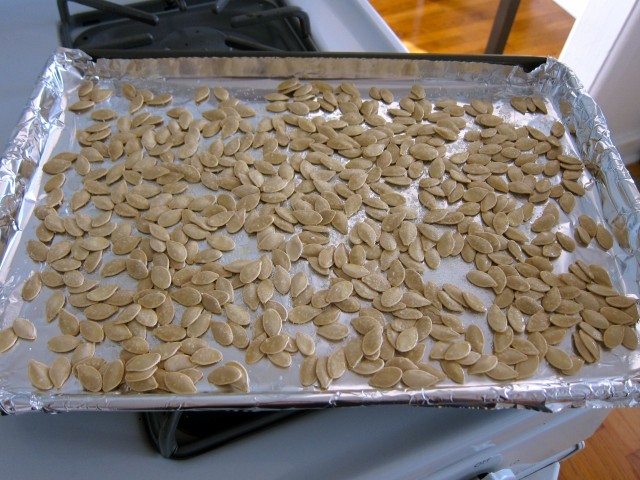 Those get baked at 300 degrees for 25 minutes, just long enough for the butter and sugar to caramelize on the toasted seeds.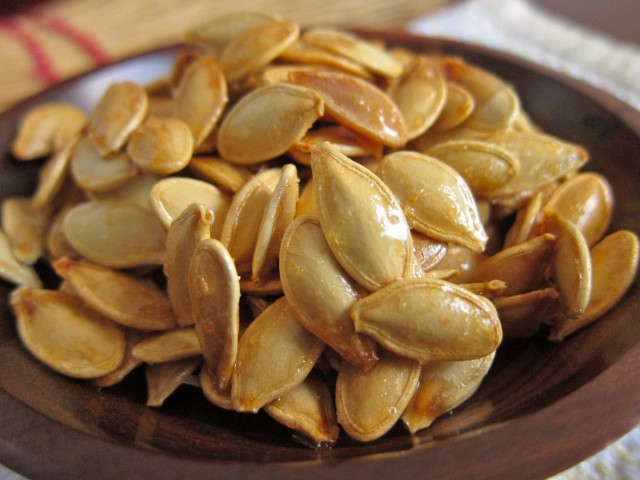 And they are heavenly! The subtle sweet and salty flavor of kettle corn is unmistakably recreated in these pumpkin seeds. They are a delicious and mostly healthy treat that is perfect for fall snacking.
Toasted "kettle corn" pumpkin seeds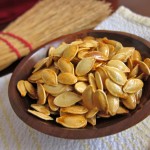 Two favorite fall treats combine for a salty and sweet snack.
Prep Time: 15 minutes
Cook Time: 25 minutes
Total Time: 40 minutes
Ingredients
the seeds from one

small pie pumpkin

2 tbsp.

melted butter

1 tbsp.

sugar

sprinkle of

salt
Cooking Directions
Remove seeds from pumpkin, rinse, and let dry on a kitchen towel.
Combine seeds, melted butter, and sugar in a bowl and stir.
Spread seeds out in one even layer on a baking sheet lined with aluminum foil and sprinkle with salt.
Bake at 300 degrees for 25 minutes.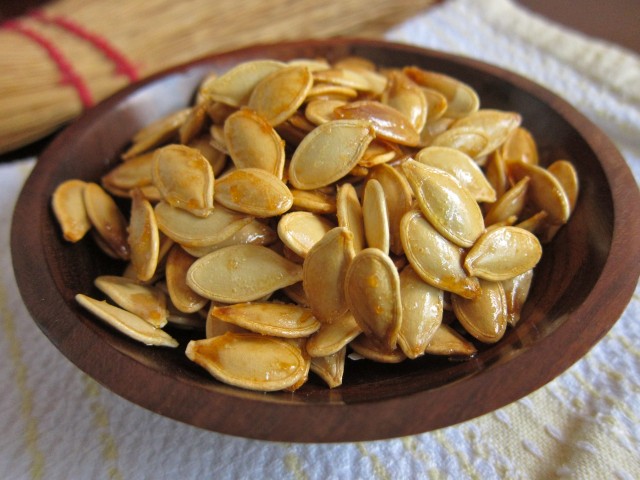 Enjoy them on a crisp and cool fall day or anytime!