After all the homey comfort food we've been eating for the last week, Jeff and I were both craving a totally different sort of comfort food – Chinese.
If you're familiar with Atlanta, then you know that Buford highway is the place to go for "ethnic" restaurants. There's tons of great Korean barbecue, Vietnamese pho and bahn mi, slow-roasted Mexican pork in hand made corn tortillas, and of course some awesome Chinese offerings that go far beyond the general take out fare.
Cafe 101 is easily our favorite Chinese place. It's a quirky little round building with sort of a clamshell roof, you can't miss it.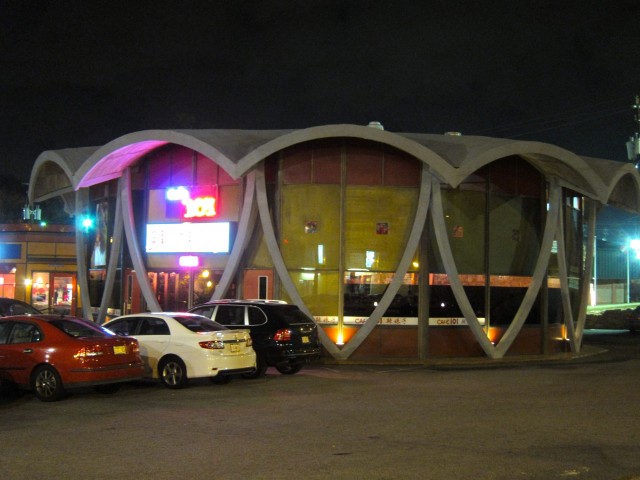 The walls are absolutely covered in magazine clippings and ceiling is a bit like a cathedral.
We started with some hot jasmine tea to warm up from the cold weather we've gotten hit with this week. Floral and soothing like chamomile.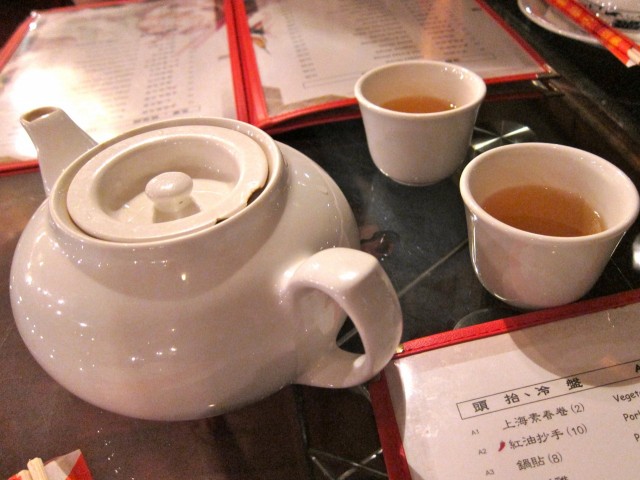 And we're always given these little starter dishes of spicy cucumbers that have been only lightly pickled and a type of seaweed that I'm completely unsure of the name of.
And here's where we proceeded to order entirely too much food, starting with some pork dumplings and some hot and sour soup.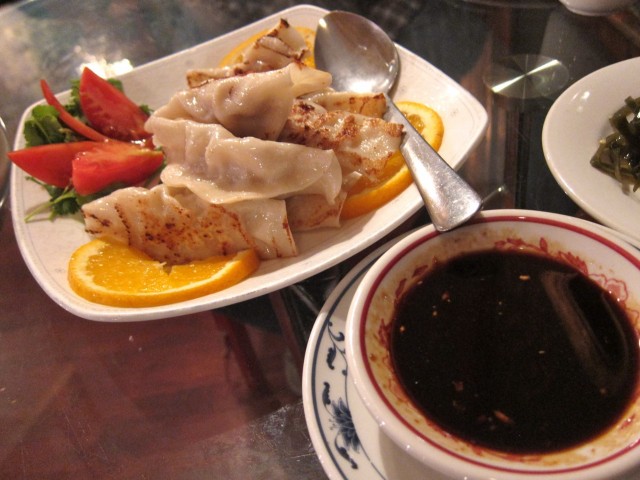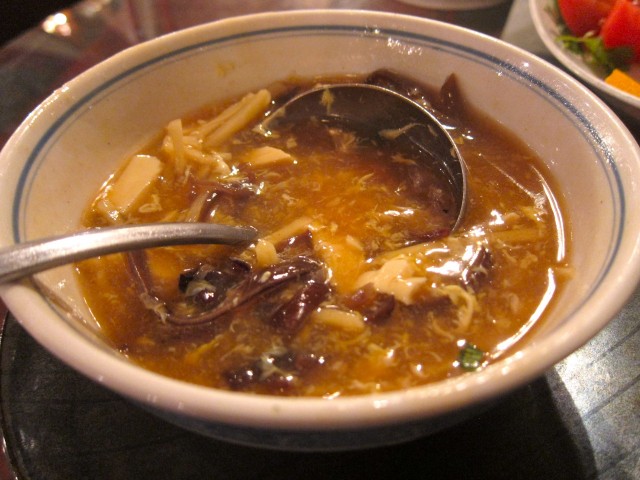 The dumplings were so soft and flavorful and the soup was full of tingly pepper that clings to the back of your throat.
We were both dying for mapo dofu, a crazy-spicy dish of tofu in a chili-heavy sauce. It was so good! The tofu actually had a distinct bean flavor that is sometimes missing from commercially-made tofus, and the sauce was the kind of spicy that makes you sweat and pant like a puppy.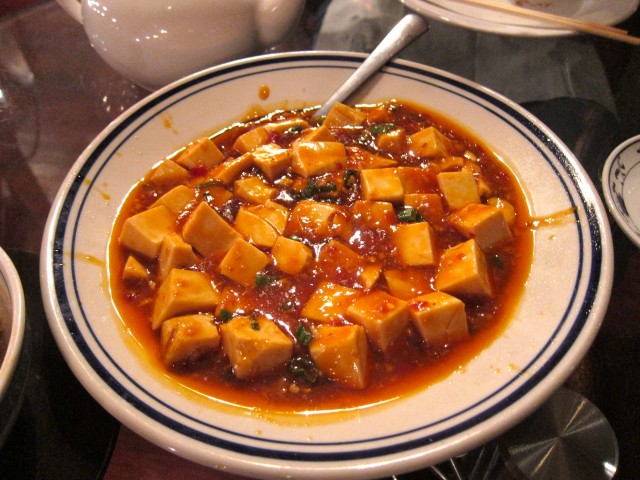 We also got the duck buns, crispy-skinned duck on hot steamed buns with sour plum sauce and green onion. They actually brought all the fixins to the table and assembled the duck buns right in front of us.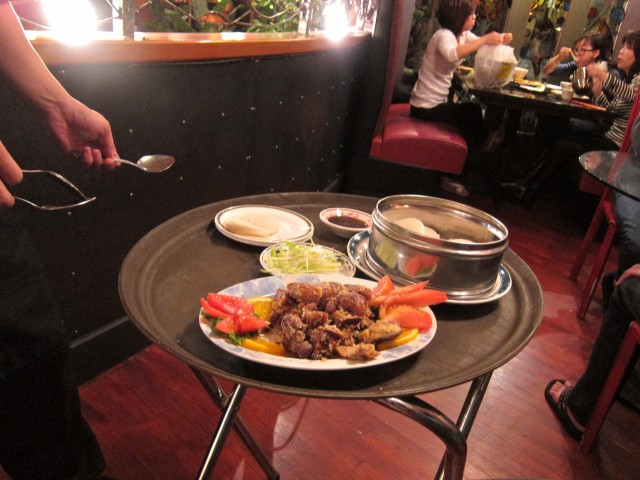 I love this type of Chinese steamed bread, it's so pillowy like a marshmallow. The duck was pretty fatty and I ended up picking off the larger hunks of fat, but it was still amazing.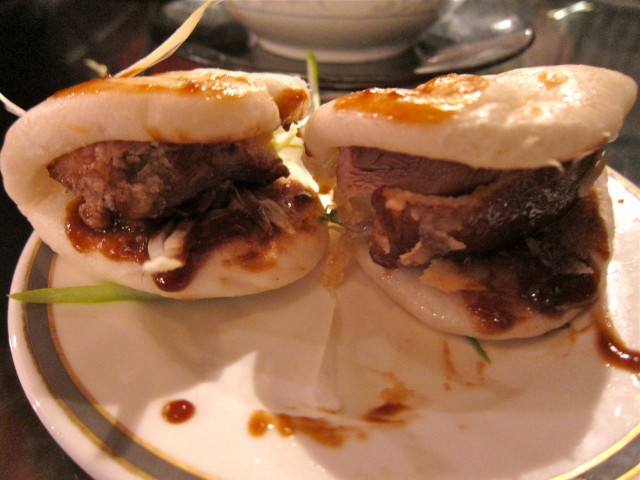 As if we weren't about to explode already, the server brought us a few slices of fragrant Chinese melon for a dessert and palate cleanser. Cool and crisp.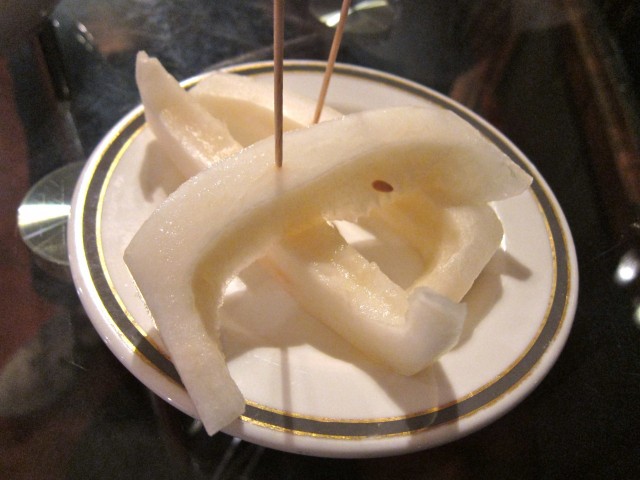 We took a ton of food home and had it for lunch the next day. Mmmm, mapo dofu for lunch.
Cafe 101 is kind of a special place for me. I remember the day we got our wedding rings in the mail. Jeff and I agreed to meet at Cafe 101 for lunch and to see our rings for the first time, but they were closed when we got there. We ended up going to another Chinese place in the area yet for the longest time I completely forgot that that happened and was convinced that we'd saw them at Cafe 101 for the first time. So now that place is kind of tangled up in that memory and for some reason means more to me than the restaurant we actually ended up at.
Do you have a restaurant that is special to you for no real reason?