Nope, no Valentine's Day post. Jeff and I just sat on the couch and watched How I Met Your Mother over a plate of freshly baked chocolate chip cookies. Neither of us really care about Valentine's Day. And after having worked in restaurants for nearly a decade, I always feel a terrible anxiety in restaurants on holidays because I get this constant terrible feeling that I need to quit goofing off and get back to work. Makes it difficult to enjoy myself.
We did do fun stuff over the weekend though. Sunday was our second ever brew day, and this time Jeff invited a bunch of folks over to have beer and chit chat with us while we all stood around and watched water boil. I can now say with certainty that a watched pot will indeed boil. 😉
He prepped all the equipment while I cleaned up the house.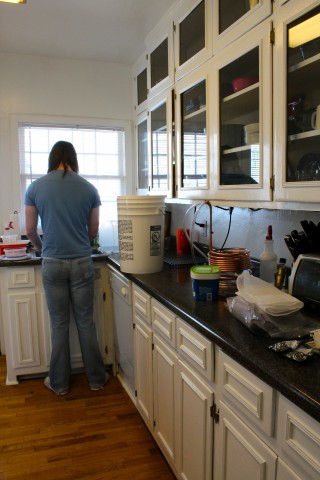 And he wrote out all of our brew plans on a white board so everyone could follow along with what we were doing.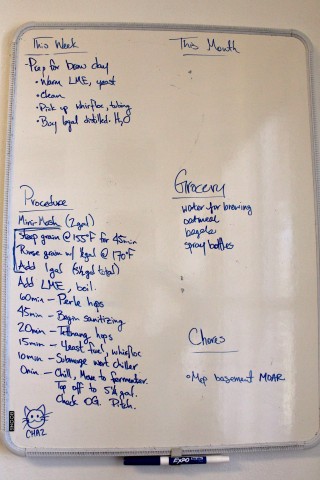 I made some snacks, a roasted garlic and chickpea dip with veggies and a persimmon yogurt dip with cinnamon chips.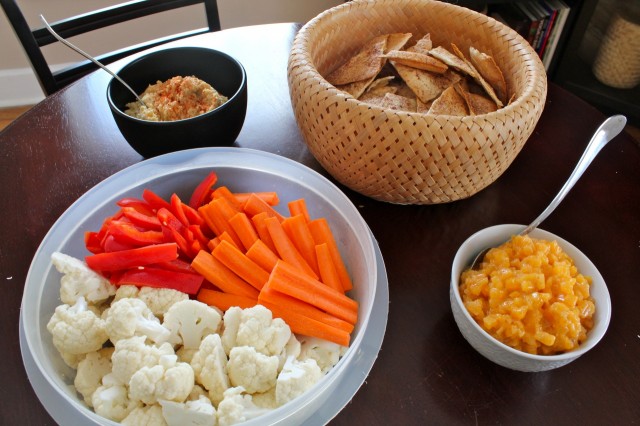 Our friends, Kelly and Marshall, brought some homemade vegan samoa bars too that were so yummy! The snacks disappeared fast!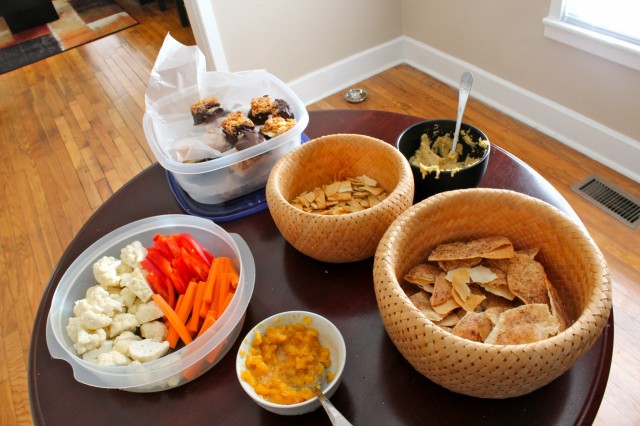 This brew was much shorter than last time, about 3-ish hours rather than 8, because we were doing a mini mash. Basically we were brewing a smaller quantity of liquid, but super concentrating it with flavor and then diluting with water later.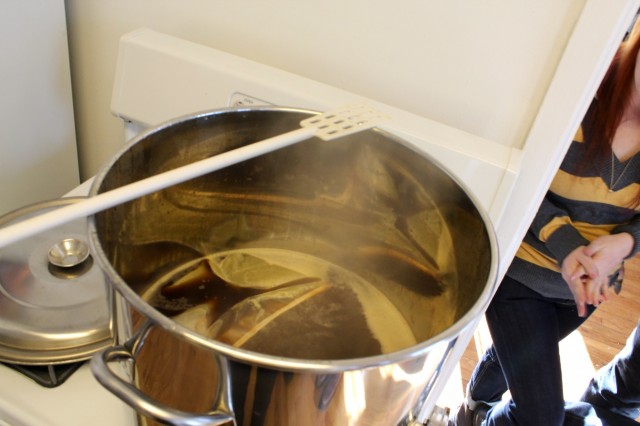 I really liked having friends over for brew day. It was fun to stand around and talk over the bready smell of infusing grain, and having a few extra sets of hands helped too.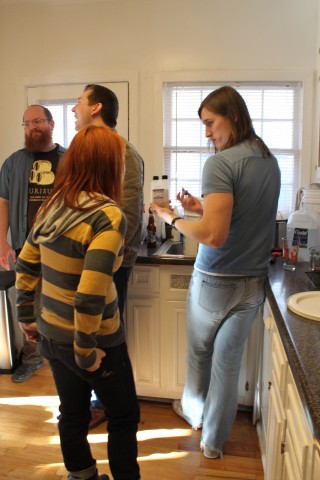 And not to mention the beer drinking!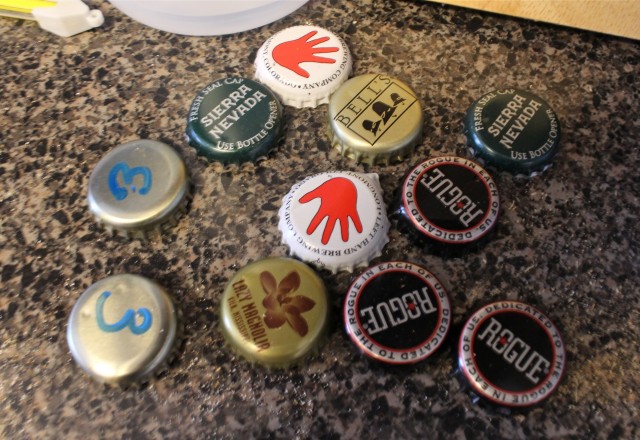 Really, any excuse to get friends together to drink beer is a good one. I think we'll be doing this brew day party again, and maybe expanding it next time. I know it'll be more fun in the spring when we get a propane burner and can take this party outside to brew (and drink) in the sunshine.
And wouldn't you know, the beer from our first batch is finally ready for consumption and we should be popping the first bottle open sometime this weekend! I see myself having a lot of dinner parties in the upcoming months for the sole purpose of having people over to help us drink all this beer. I'll be sure do do a full review of our first brew when we crack it open!