I am a total slave to the light right now. Everything I do these days is planned around the weather forecast. Sunny days are spent at home shooting book photos, and if it's dreary or rainy out I go run errands. It's not fun to spend the pretty days indoors doing work and the gloomy ones out slogging around in the elements.
One perk of writing a cookbook though…you get to eat your props!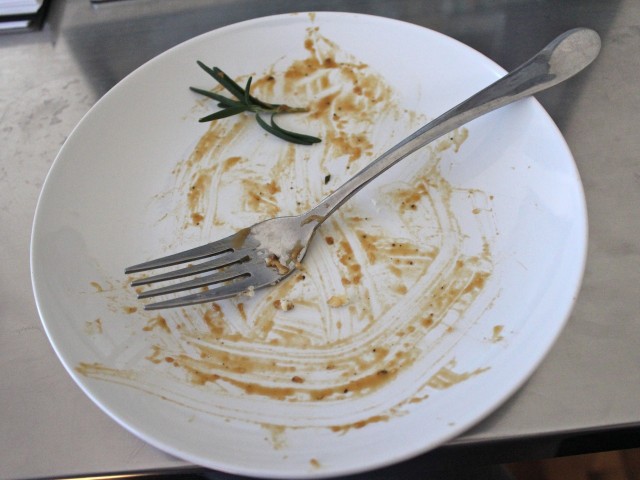 I shot some biscuits with miso shiitake gravy yesterday morning and had them for lunch as soon as I was sure I got the shot I needed, along with some green tea that was also in the photo. This isn't the shot I've chosen for the book, but you can see how delicious all this hard work can be!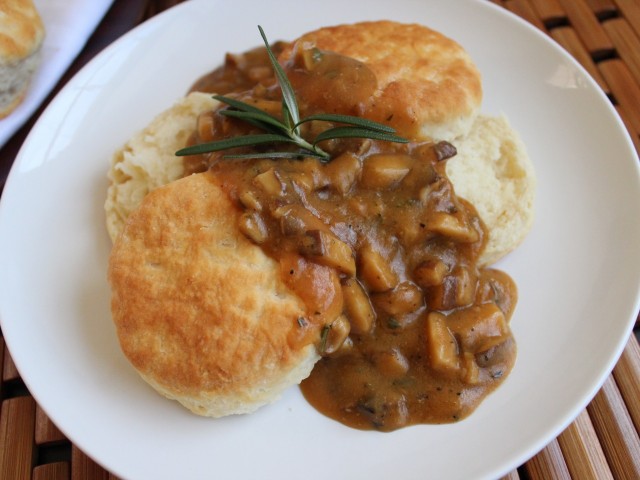 Yeah, it can't all be bad when there's biscuits and gravy afterwards. 😉
It is hard to get any work done when there are nosy cats around though. Liam loves to sniff at my recipes, like this green tea and pistachio frozen yogurt before I put it in the freezer to set up.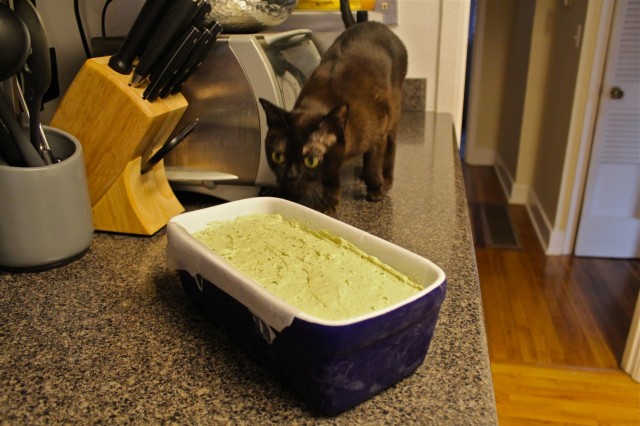 He likes to swarm me while I'm setting up shots too, knocking things over with his tail and just generally being in the way.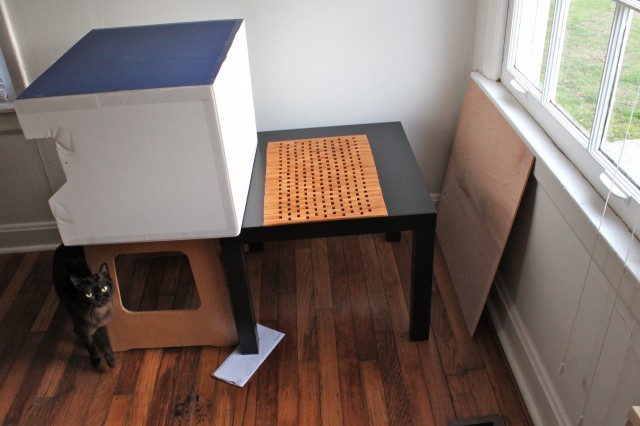 Almost all of the book shots are being taken at this little table next to a window, with my light box being used as a light bounce and various props used to change the look of the table surface and with different colored backdrops taped up behind it all. I am so proud of the photos I've been taking and I can't wait for you all to see them. You'd never know they were taken on a tiny Ikea table propped up with some old mail on an uneven floor.
Today is a gloomy-ish day so I'm out of the house shopping for ingredients for more book photos to take as soon as the sun comes out. It seems like a never ending cycle, I seriously won't know what to do with myself when this book is done. In fact, I'm already planning another one!
It will be nice when I can spend a sunny day outdoors again though, so that's what I'm working towards. Gotta get it done in time for spring!