(Update: For an even better explanation of my favorite crusting buttercream recipe, as well as my favorite recipe for vanilla cake, try this post instead.)
Sorry I've been missing for a few days. As you'll soon see, I've been quite busy!
I'll show you the buttercream icing I made for my wedding cake practice later in this post….first though, I have got to share with you the amazing breakfast I'm currently scarfing down while I type this.
I found my favorite apples at the market two days ago, the Honeycrisp!  Nearly bought the lot of them…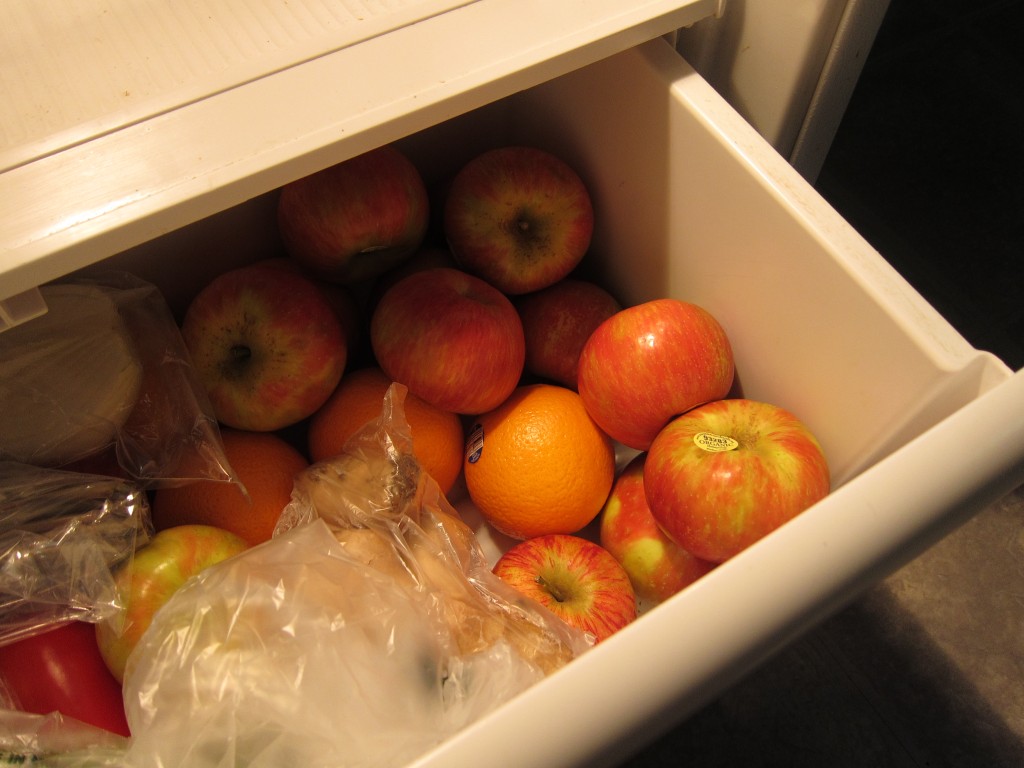 I lay awake in bed last night dreaming of my intentions for these apples this morning. Here's what I did…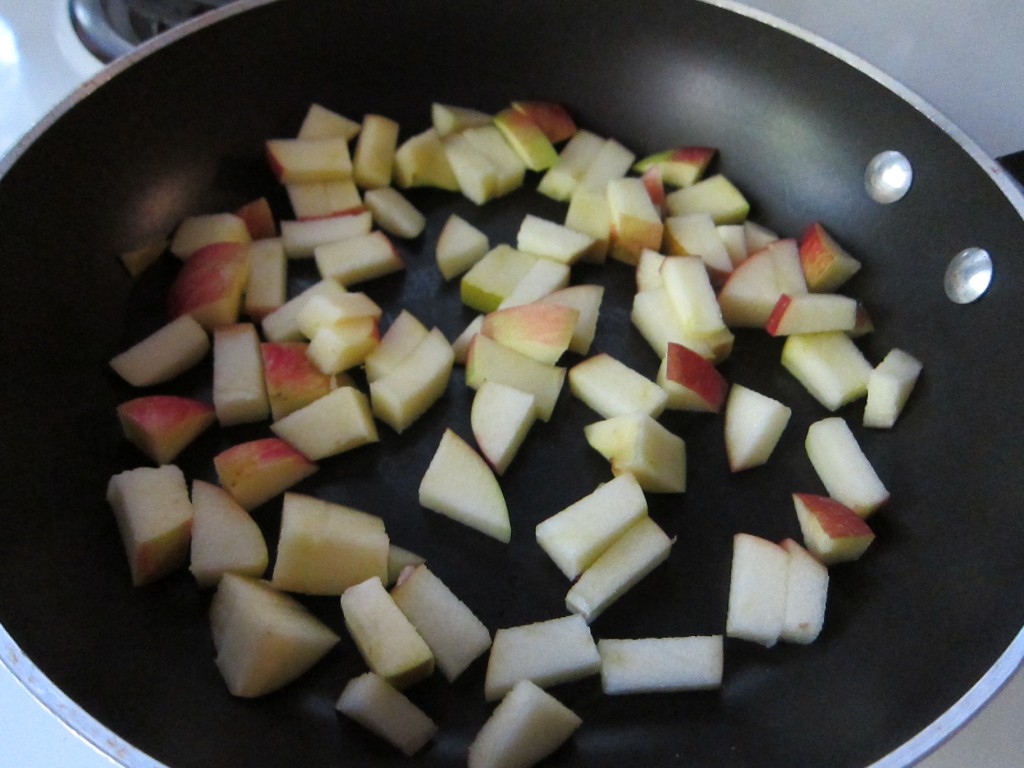 I cut up one small Honeycrisp and sauteed it with cinnamon, nutmeg, and a little apple cider.
Behold what emerged!..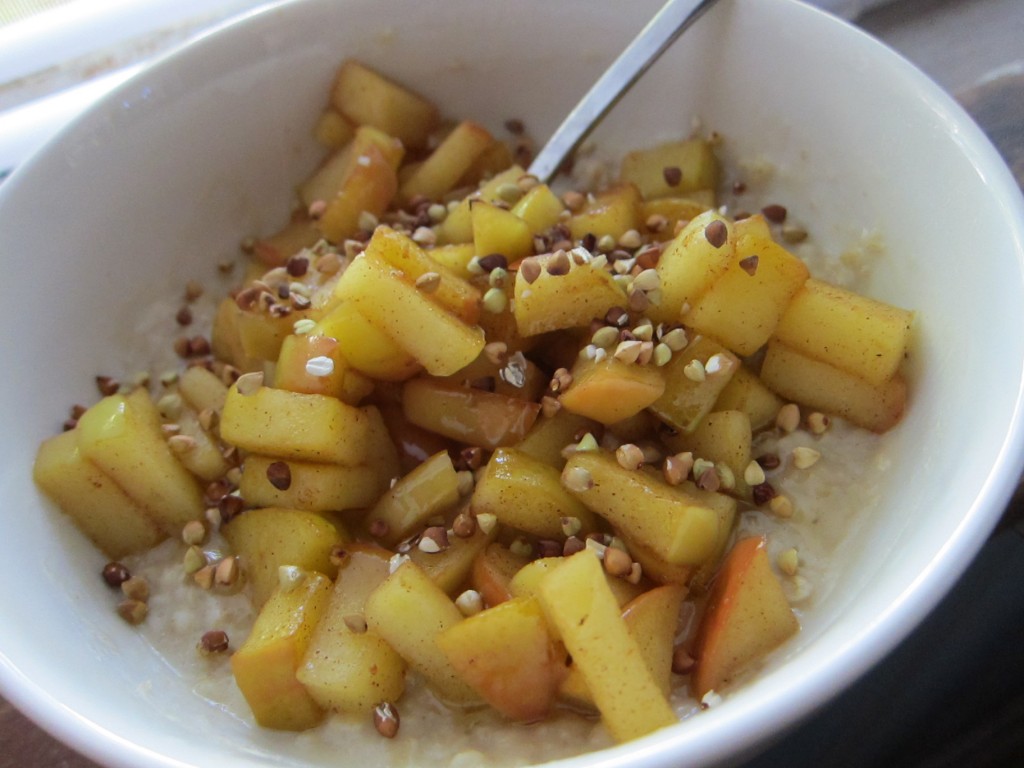 I put these warm, glossy apples over oatmeal cooked in almond milk and topped it all with toasted buckwheat and honey!  The apples are still slightly firm but not crunchy and all the flavors are just perfect together.
It's really helping to warm me up in our chilly apartment.  We're trying not to turn the heat on until it's really necessary.
So anyway, glorious breakfast aside, this post is really about what I spent my day on yesterday…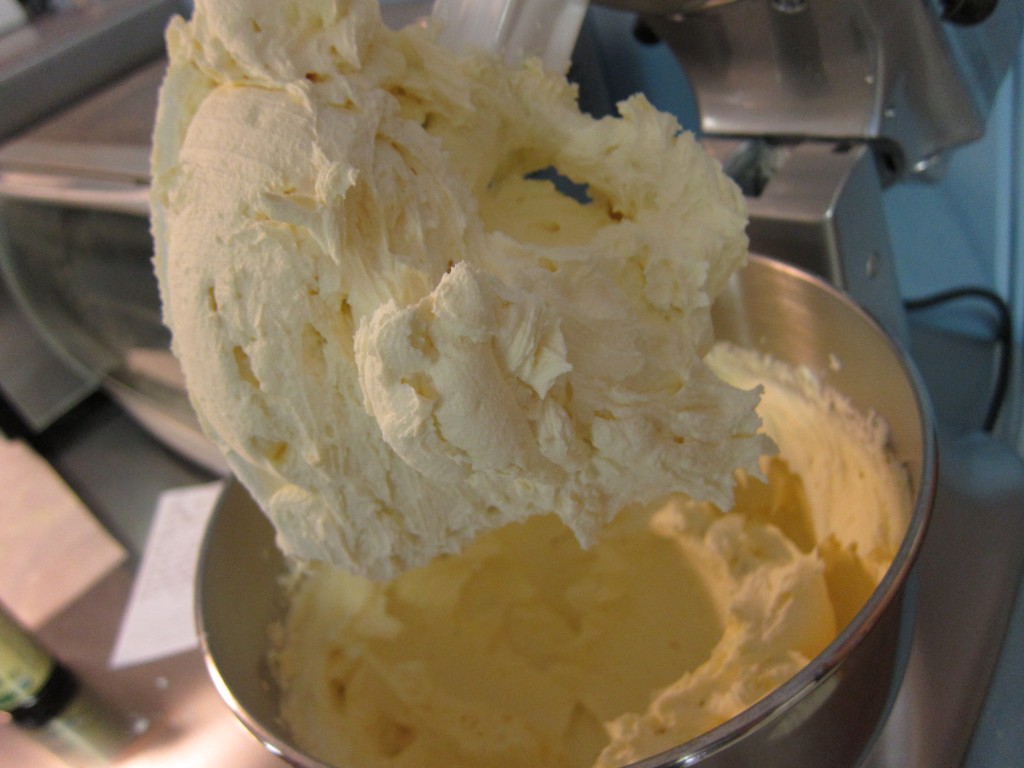 That is a vat of frosting, my friends. It was finally time to assemble the wedding cake I've been working on!
This is the recipe I used for this crusting buttercream icing:
2 sticks room-temperature butter
1 and 1/2 cups (12oz.) butter-flavored Crisco shortening
1/2 tsp. salt
2 tsp. vanilla extract
approx. 2 lbs. powdered confectioner's sugar
milk or water to thin for consistency
You start by incorporating the butter and shortening together in a mixer.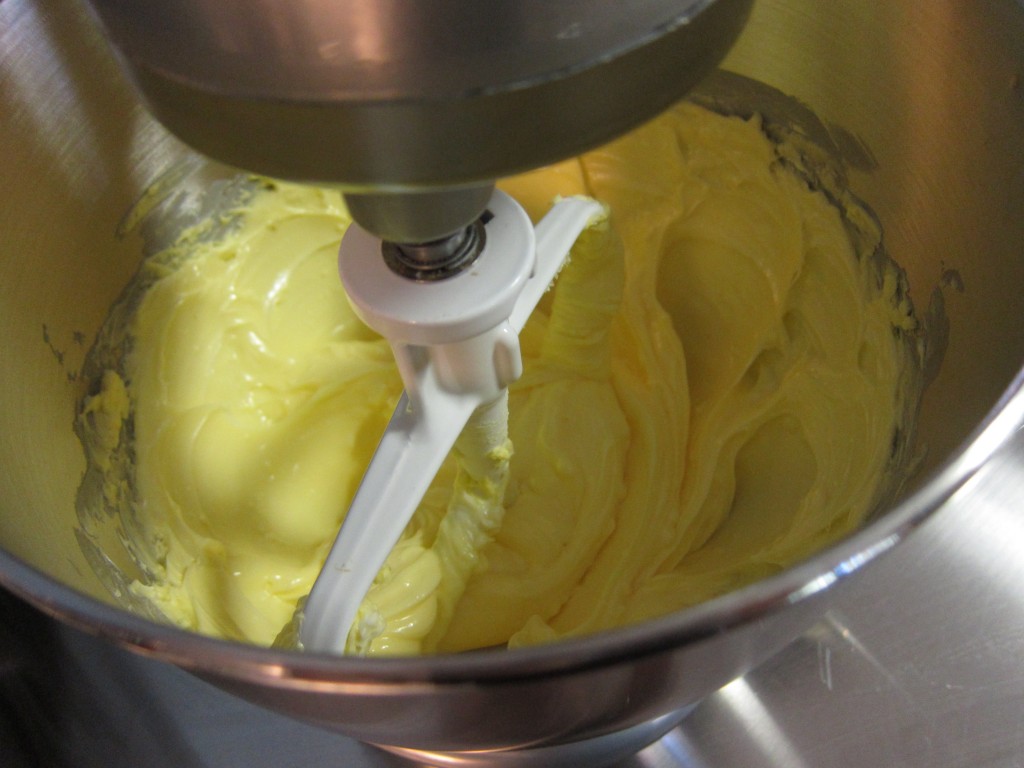 Then add the salt and vanilla and mix until it's glossy.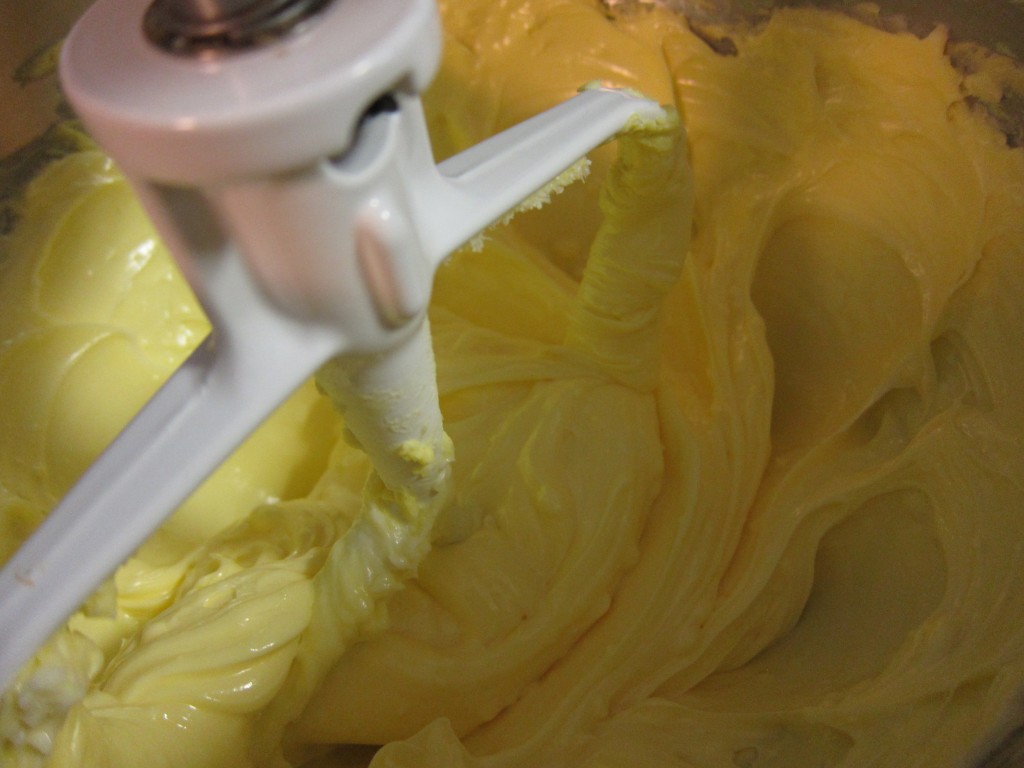 I added the sugar in about six installments to allow it to incorporate completely, then let it whir away to get nice and fluffy.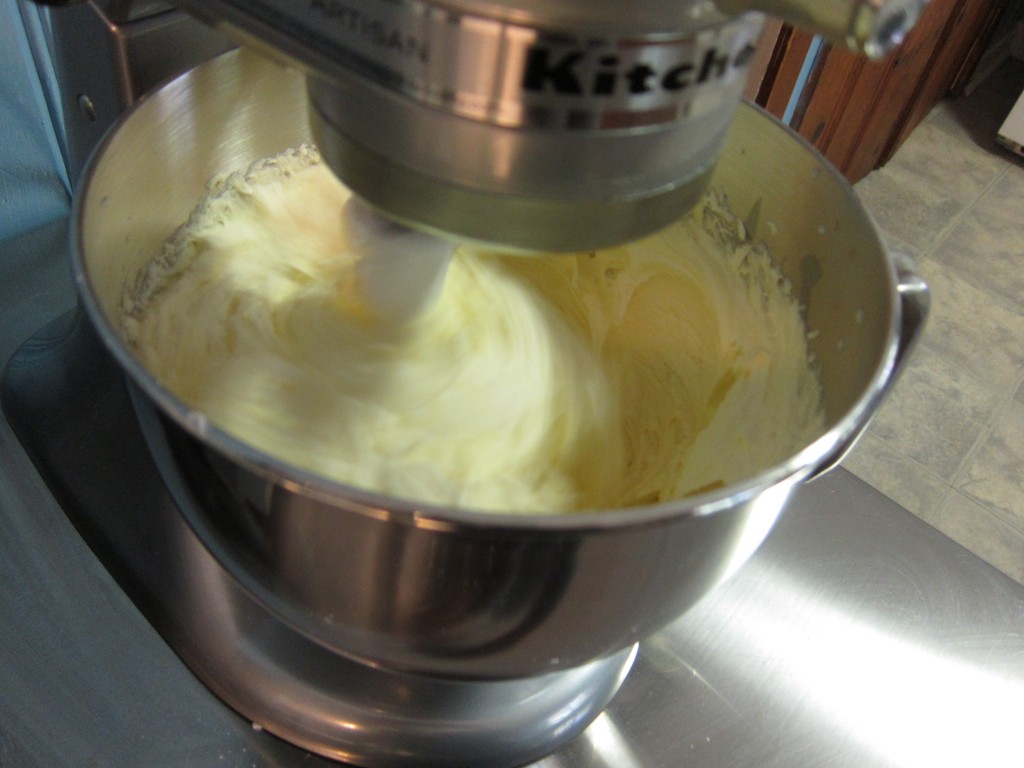 Here's what came out…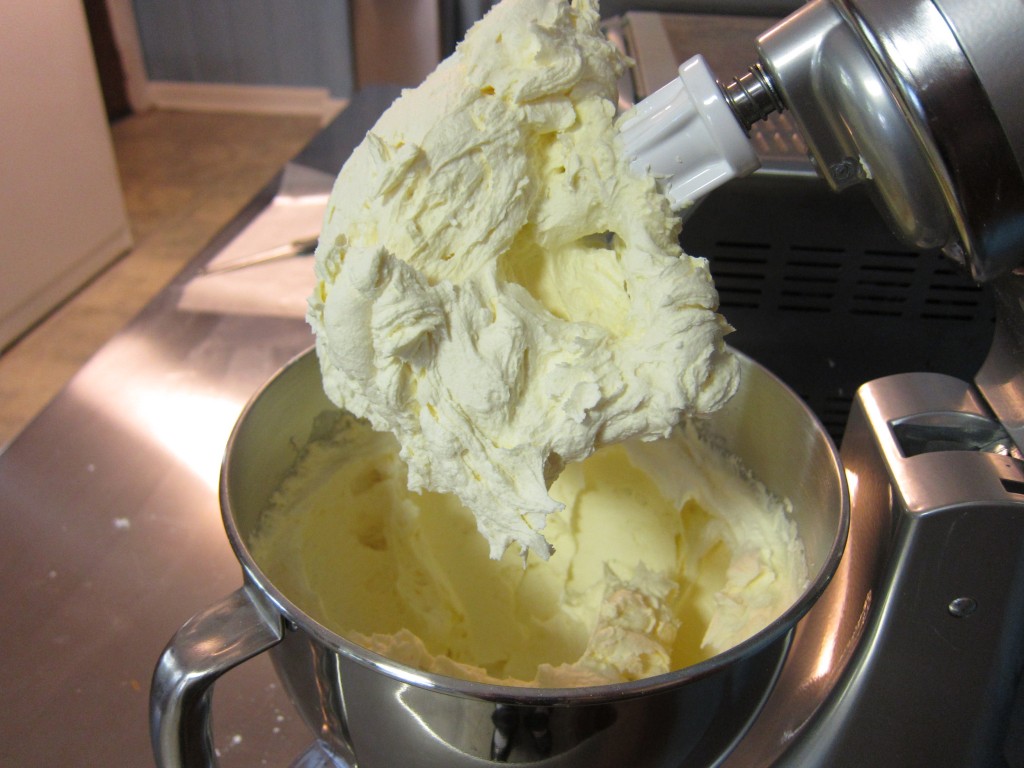 I added just a splash of milk and gave it one more spin to help it to loosen from the blade a little better.
I trimmed the muffin tops off of my pre-made cake layers…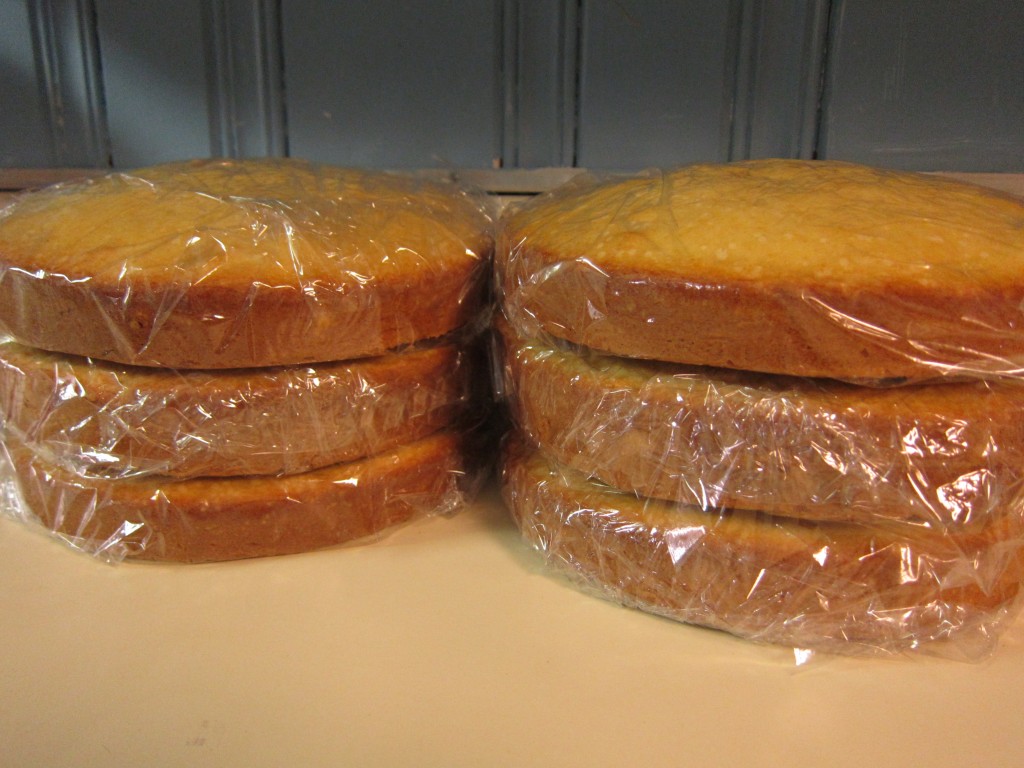 And started building…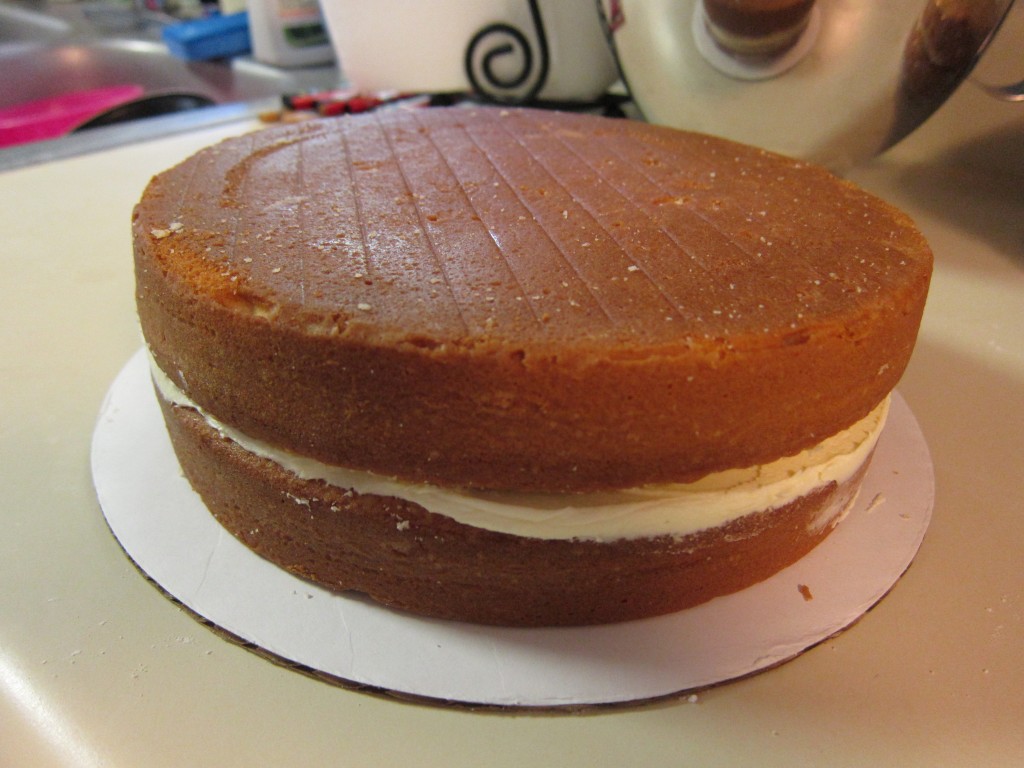 Here's a few more layers…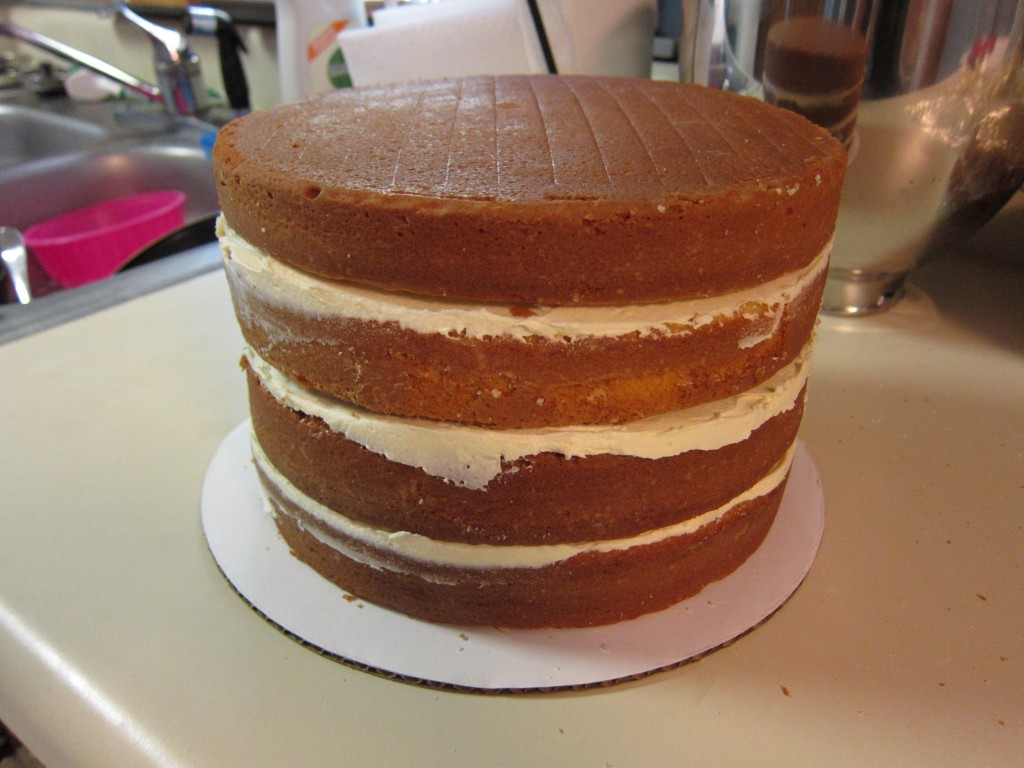 And the crumb coat…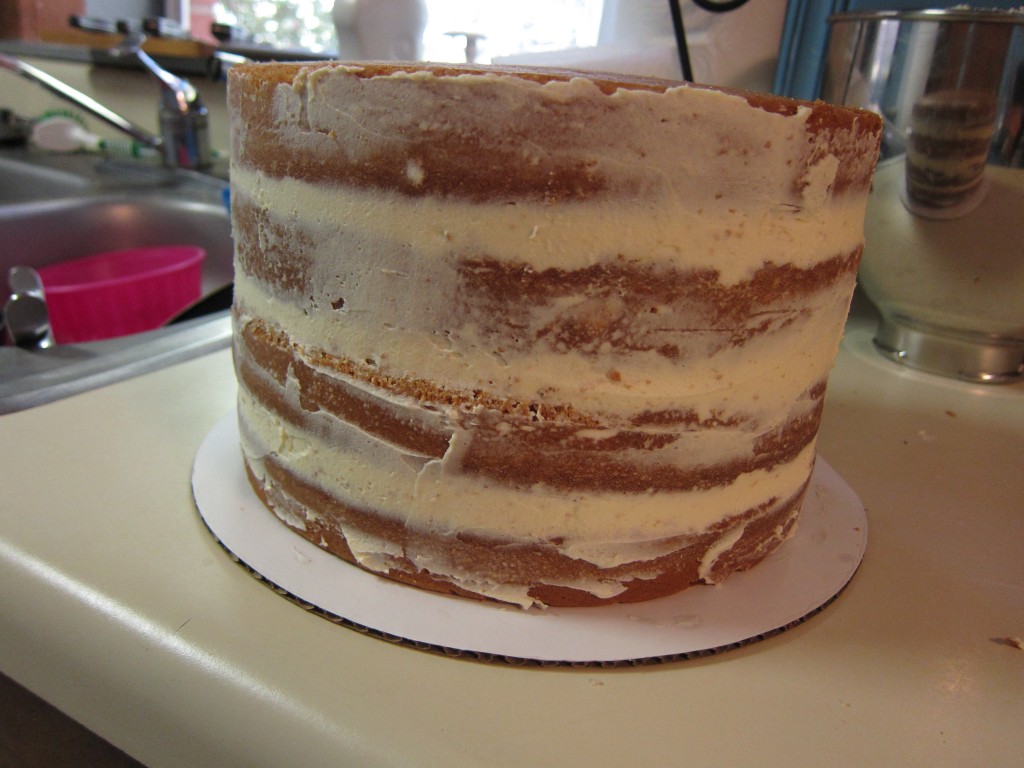 Let that bad boy set up in the fridge for a few hours to let the buttercream "crust."  That's when it gets hard and crispy.  You want that for a few reasons; it seals in all the crumbs so that your cake isn't slowly breaking apart while you're trying to work with it, it seals the cake to prevent moisture loss so you don't have a stale cake on wedding day, it makes for one solid structure so that the layers aren't sliding around all over each other, and it also makes for a smooth and clean surface to lay fondant over so that no bumps or imperfections show through the fondant.
Anyway, I spent the rest of the evening making a video of how to take that rough column of cake and turn it into a finished layer for a three-tier topsy-turvy cake!  Hopefully I'll have that up sometime tonight, I need Jeff's help to edit it so I have to at least wait for him to get home from work.
Here's what I get to try to avoid for the rest of the day…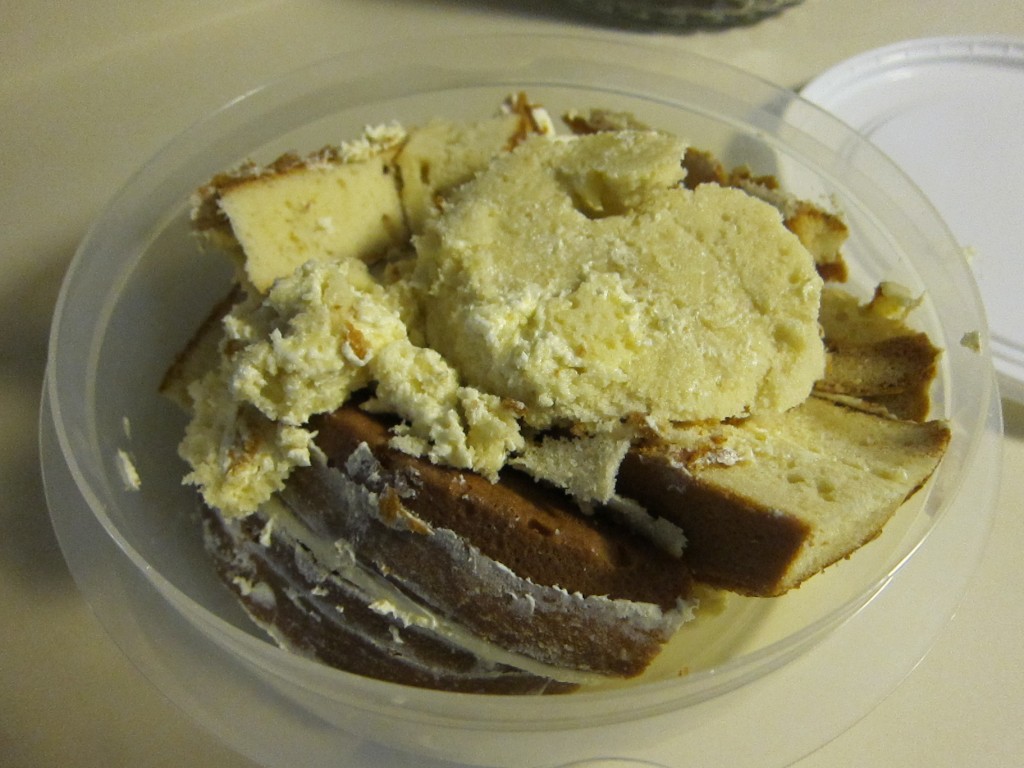 Cake scraps!  Maybe just one little piece?