I haven't done a bar exam in a long time! Truthfully, I haven't been sampling many new bars lately because I've been having a Clif Builder protein bar almost every day while I've been doing the LiveFit trainer. I haven't exactly wanted a second bar on any given day so there's rarely a time for me to try any.
I did give this Good n' Natural lemon bar a shot though, because as you may know, I LOVE lemon flavored sweets.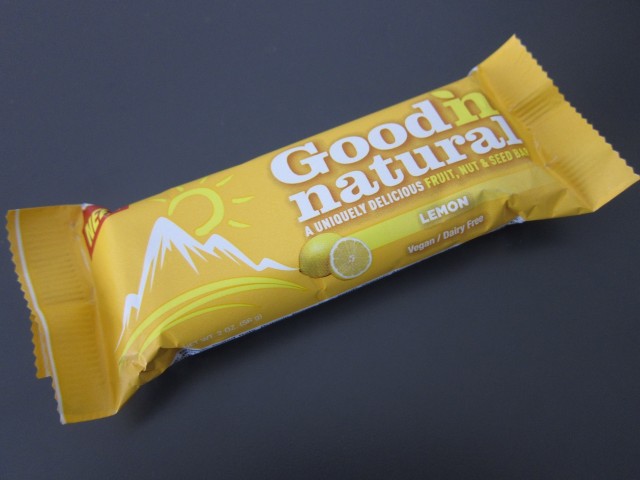 This bar is packed with real whole foods and is both vegan and dairy-free.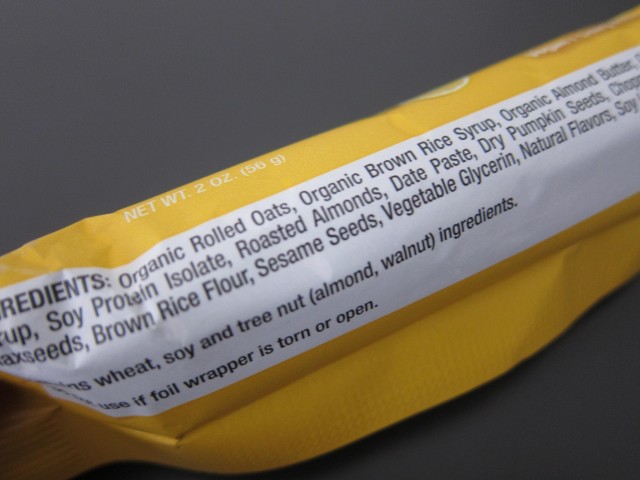 At 230 calories, it's the right size for a satisfying snack. 9 grams of sugar is not that bad, and as a bonus there's 10 whole grams of protein too.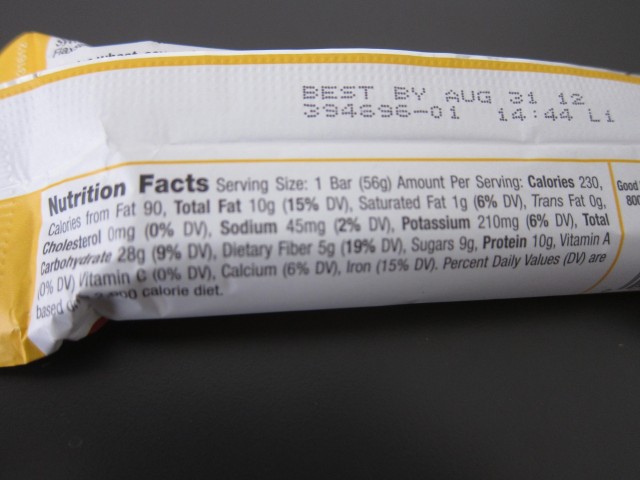 Appearance: Has the smooth pasty look of a larabar but is completely filled with obvious oats and nuts. I tend to love these bars that are essentially just fruit and nut paste, so I was already excited about this one as soon as I unwrapped it.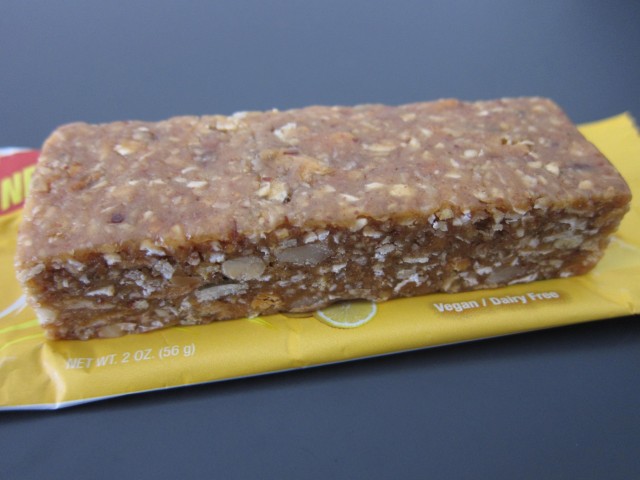 Texture: Delightfully chewey. The oats provide a nice textural element without being too much to chomp through. I always hated the Quaker granola bars as a kid because my jaw would ache from chewing all those oats like a pony. Not a problem with this bar, the oats are softer and the fruit and nut paste that holds them together is smooth and homogenous.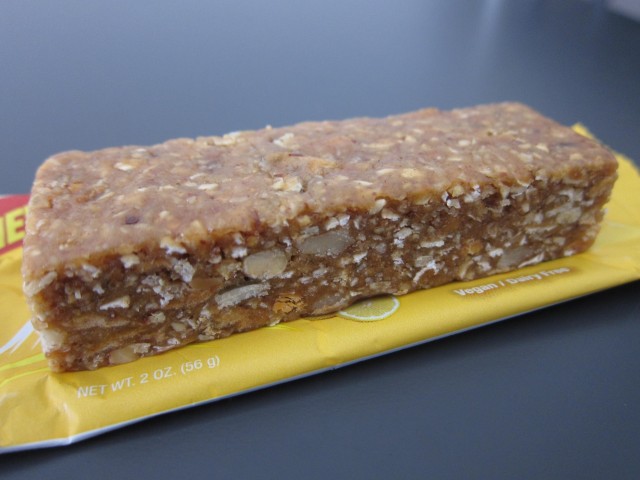 Taste: Sigh. This bar was so promising. Looks good, chews good, but it tastes like wood chips and cardboard held together by wax. There is a faint floral lemon zest aroma and flavor right as you swallow, but it's very light and tastes more like the kind of lemon you'd expect to find in soap or perfume than in food. Sad, really.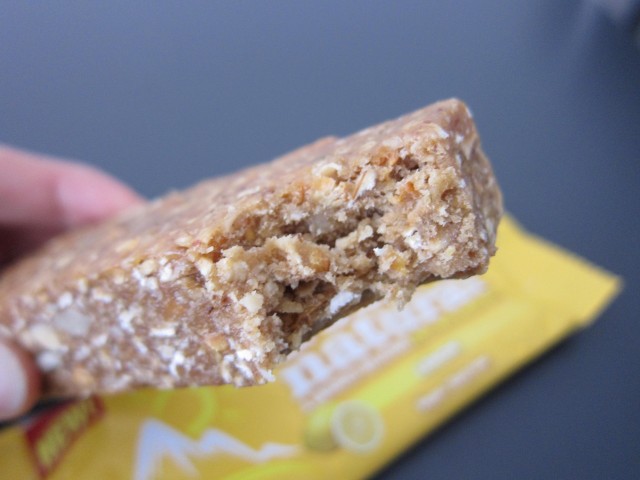 It was so gross that I'm not sure I can trust any other flavor from this brand. If they use the same stale nuts, flavorless dried fruit, and fake-tasting "natural flavors" as this one, I'm sure to be disappointed as well.
That's it. I have had so many negative Bar Exams that I'm gonna just review one that I know is excellent so I can have something nice to say again. Maybe a Kind bar or a Larabar in a fun flavor I haven't tried.
Have you ever bought something that sounded like it was made for you only for it to end up tasting gross?