I think I may be the only person on the planet who doesn't really like Clif bars. At least not the original variety that are like thick chalky bricks, those always give me acid reflux and make my tummy hurt. I have no idea why they do that.
I decided to give this Clif Mojo bar a try because…well…because it has pretzels in it. There's really nothing more to it than that, I was just intrigued.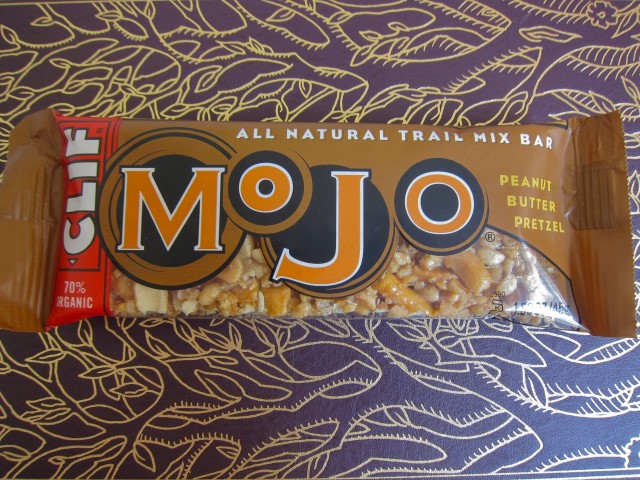 Ingredient list is pretty clean, lots of stuff in it but nothing I'm too afraid of.
It clocks in at 190 calories which is a little bit low for a satisfying snack but still good. 9 grams of protein and another 9 grams of sugar are both respectable stats. And I was worried about the salt content with this being chock full of pretzels, one of the most classic of salty snacks, but at 220 milligrams it's really not totally unreasonable.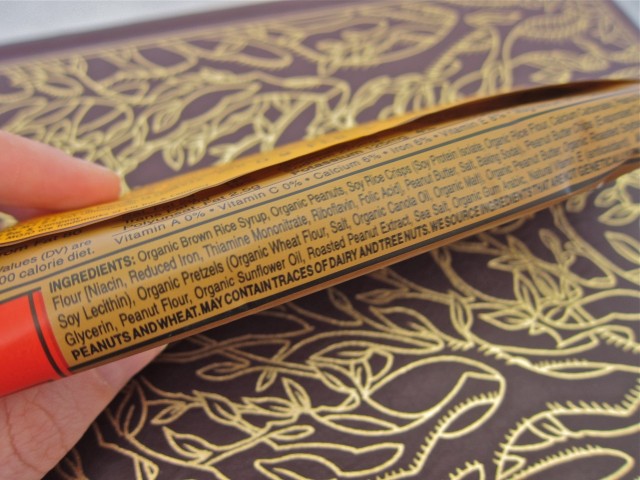 Appearance: I like the cobbled-together look of this bar. Loosely clinging together pieces of pretzel, puffed rice, peanuts, and peanut butter chips. I was very excited to see those adorable little peanut butter chips, I didn't even know they were there until I opened it. Nice golden sheen from the brown rice syrup too.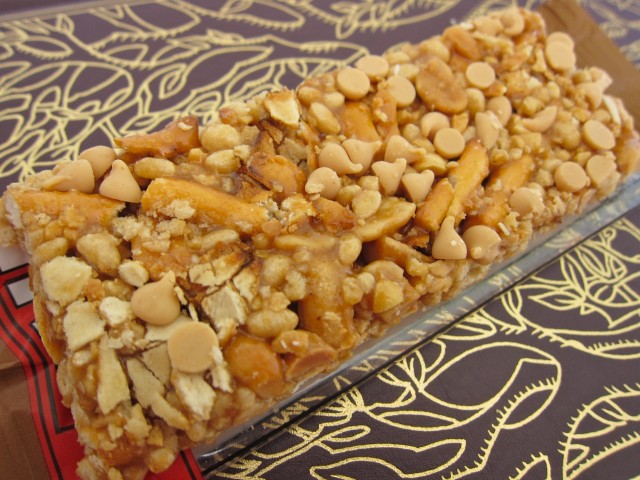 Texture: Crunchy and chewy, a bit jagged but not unpleasant. There's no sogginess in the pretzels from being in contact with the moisture from the brown rice syrup. Peanut butter chips are buttery smooth and the puffed rice is a nice subtle crackle.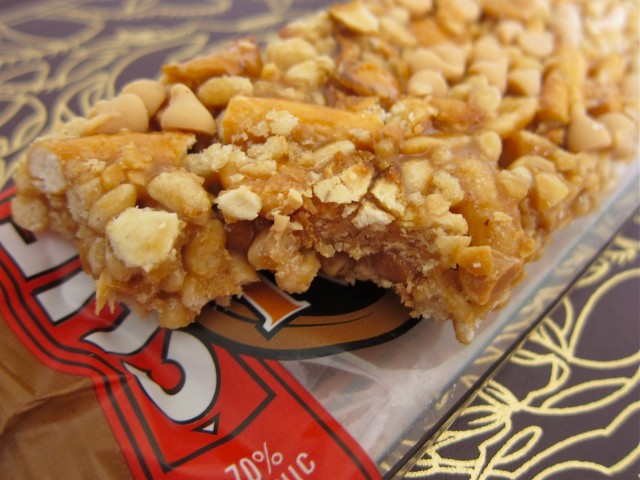 Taste: I expected this to be a contrasting sweet and salty flavor, but it was really mostly salty. Not a bad thing, just not what I expected. The peanut butter chips are subtle, they provide a nutty flavor without any additional salt or sweetness. The salt comes solely from the pretzels, with some bites being less salty and others very salty when you bite into a piece with big salt crystals.
Overall, I liked this bar but I don't think it's one I'd add to the regular rotation. It's definitely light years better than those regular thick pasty Clif bars, but still not that exciting. However, if you're a lover of salty snacks more than sweets, this might be just right for you. I, however, was really hoping for that awesome contrast between salty and sweet. I think a bit of honey flavor would have taken this over the edge for me.
Salty, sweet, or both at the same time?