And here we are on the last leg on the trip, Tokyo! Actually, it was the first and the last leg of the trip. We flew into Tokyo and pretty much went straight to bed the first night, and the next day we managed to get a little sightseeing in before we had to get on the Shinkansen bound for Osaka.
We took a train out to Mitaka to see the Studio Ghibli museum! I don't know if you guys know this but I am a huge Hayao Miyazaki fan. He is one of Japan's greatest animated film directors. You may know of some of his work, like Ponyo and Spirited Away, but there are many many more too.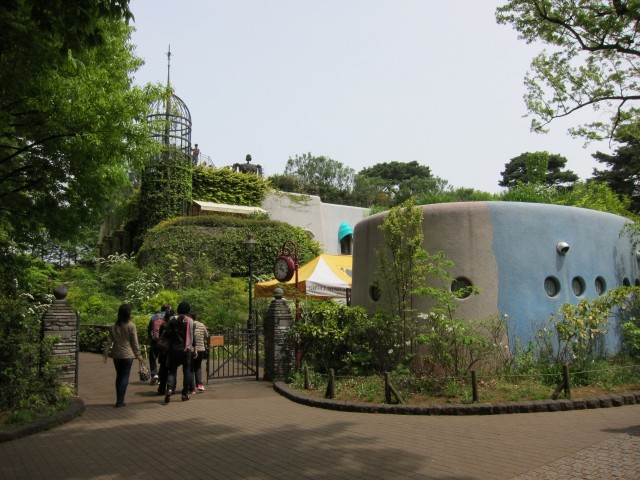 We weren't allowed to take photos inside the museum, but we got a few out in the gardens. Here's Jeff sitting on one of the cubes from Castle Laputa from the movie Castle in the Sky.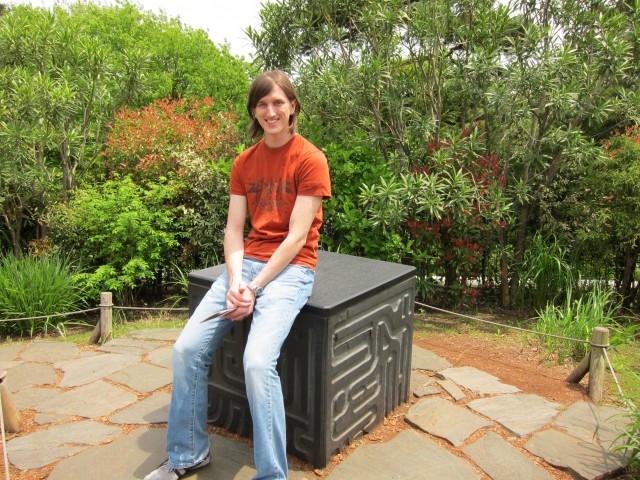 And the gentle robot…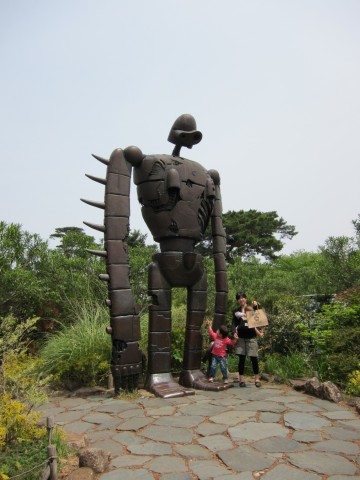 One thing we had trouble with in each city was adjusting to using the subway. The system is really pretty easy to understand once you get the hang of it. Basically you find where you want to go on the map and it will tell you how much it costs to get there, then you just purchase tickets at that price and you can travel to anywhere within that price range.
The trouble happened when there weren't any English maps around and you had to find your stop on a map like this…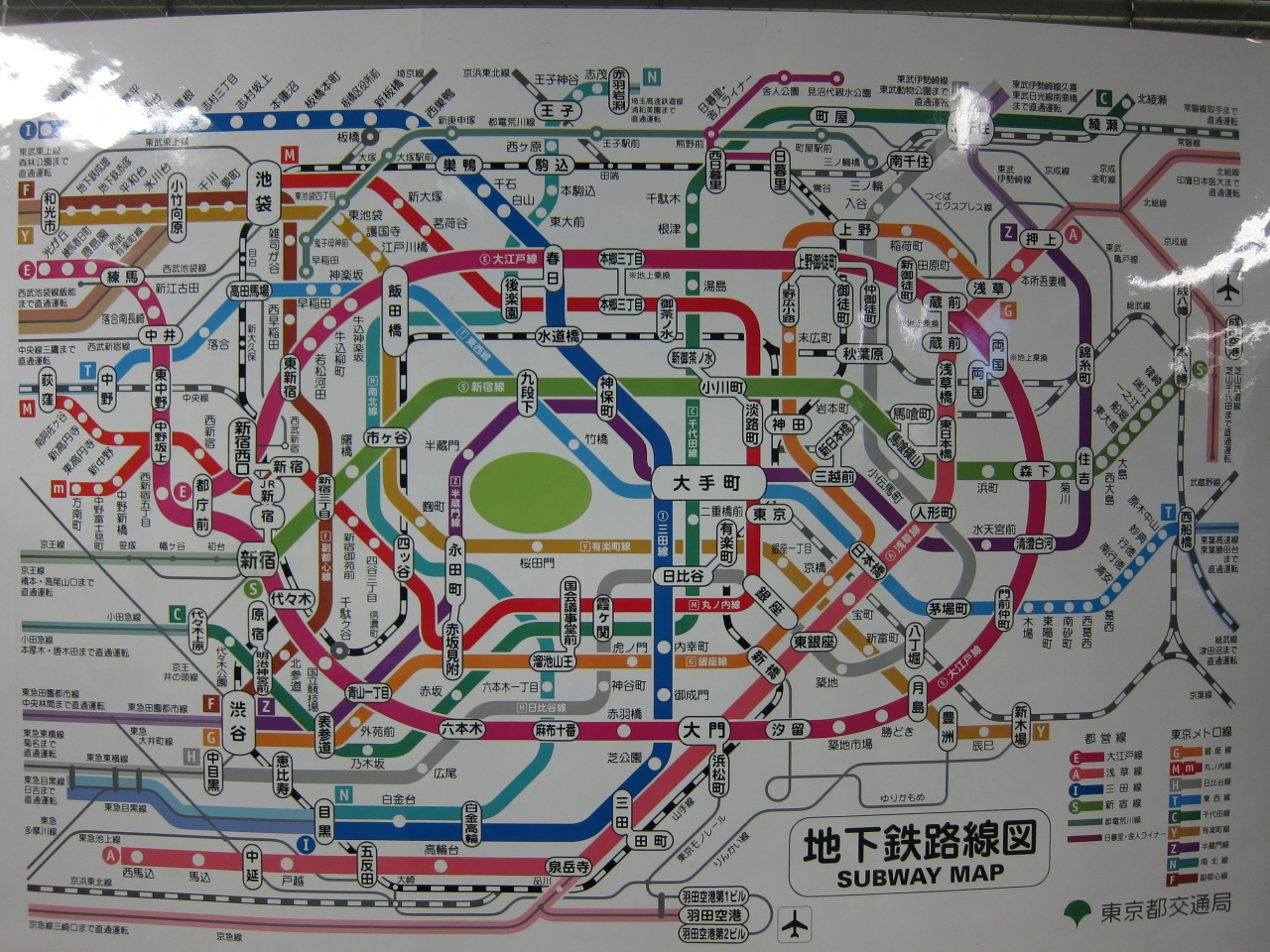 There were a couple of times where we would have been totally stuck without an iPhone to look up the Kanji character for the stop we wanted. Surprisingly, we had this problem in Tokyo most often. I would have thought that the Tokyo subway would be covered in English maps since so many foreign people are there on business, but we got hung up a few times.
It's still a very efficient system. The trains really do run exactly on time all the time and everything is clean and orderly.
We saw the famous Hachiko statue outside the Shibuya subway. Hachiko is a symbol of faithfulness. He waited outside this subway for his owner to return from work each day, but the owner died while away and Hachiko waited here each day for nine years for him to return as he had so many times before.
It's now a popular meeting place to get together with people because it's so recognizable.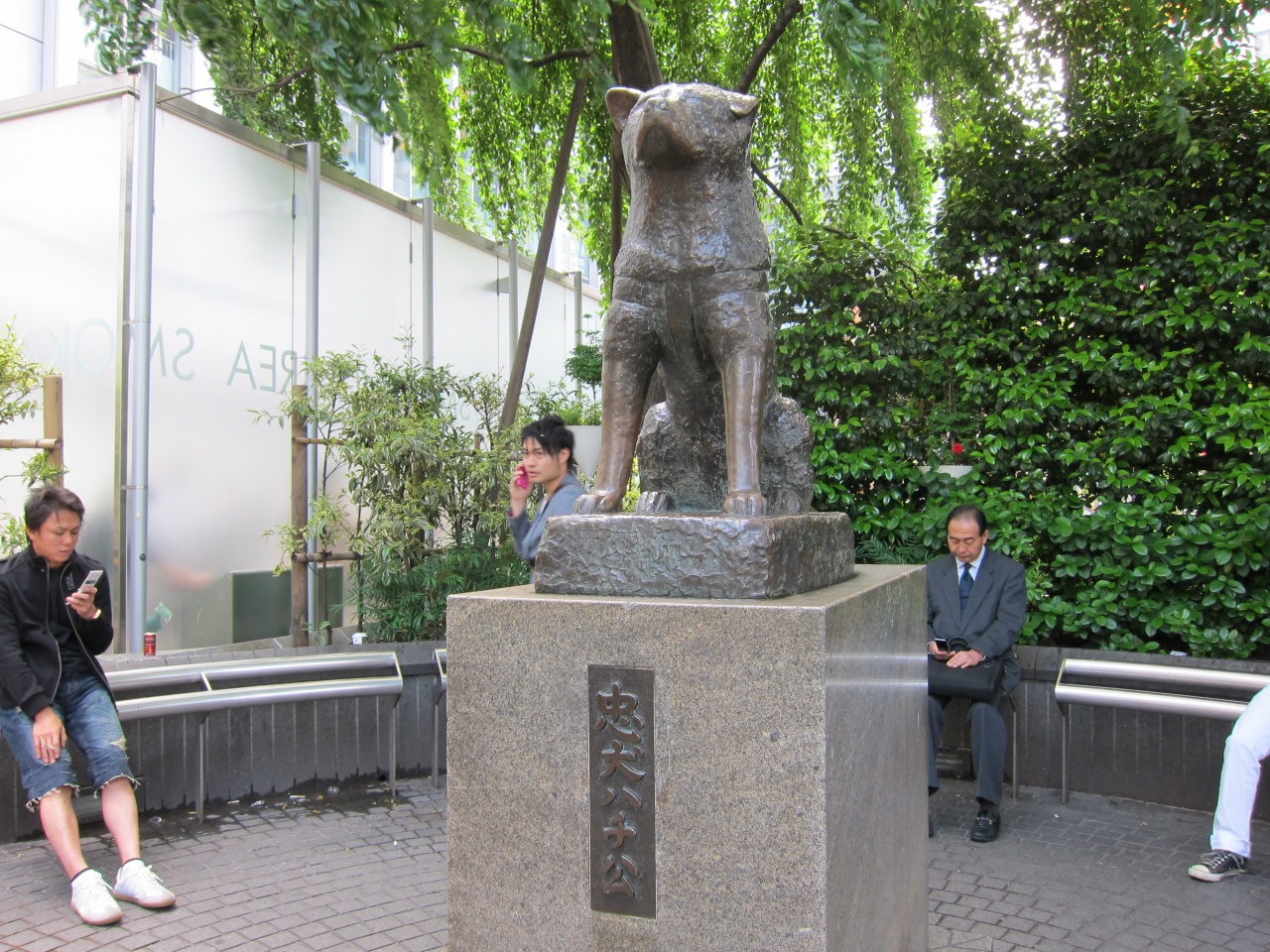 We did a lot of shopping in Shibuya…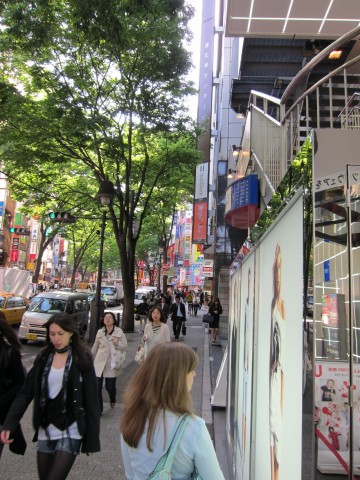 And we even stopped at a cat cafe! I know it sounds weird, but cat cafes are a part of Tokyo culture we wanted to experience. Often people are not allowed to have pets in the apartments in Tokyo, so they pay to come spend time petting cats elsewhere!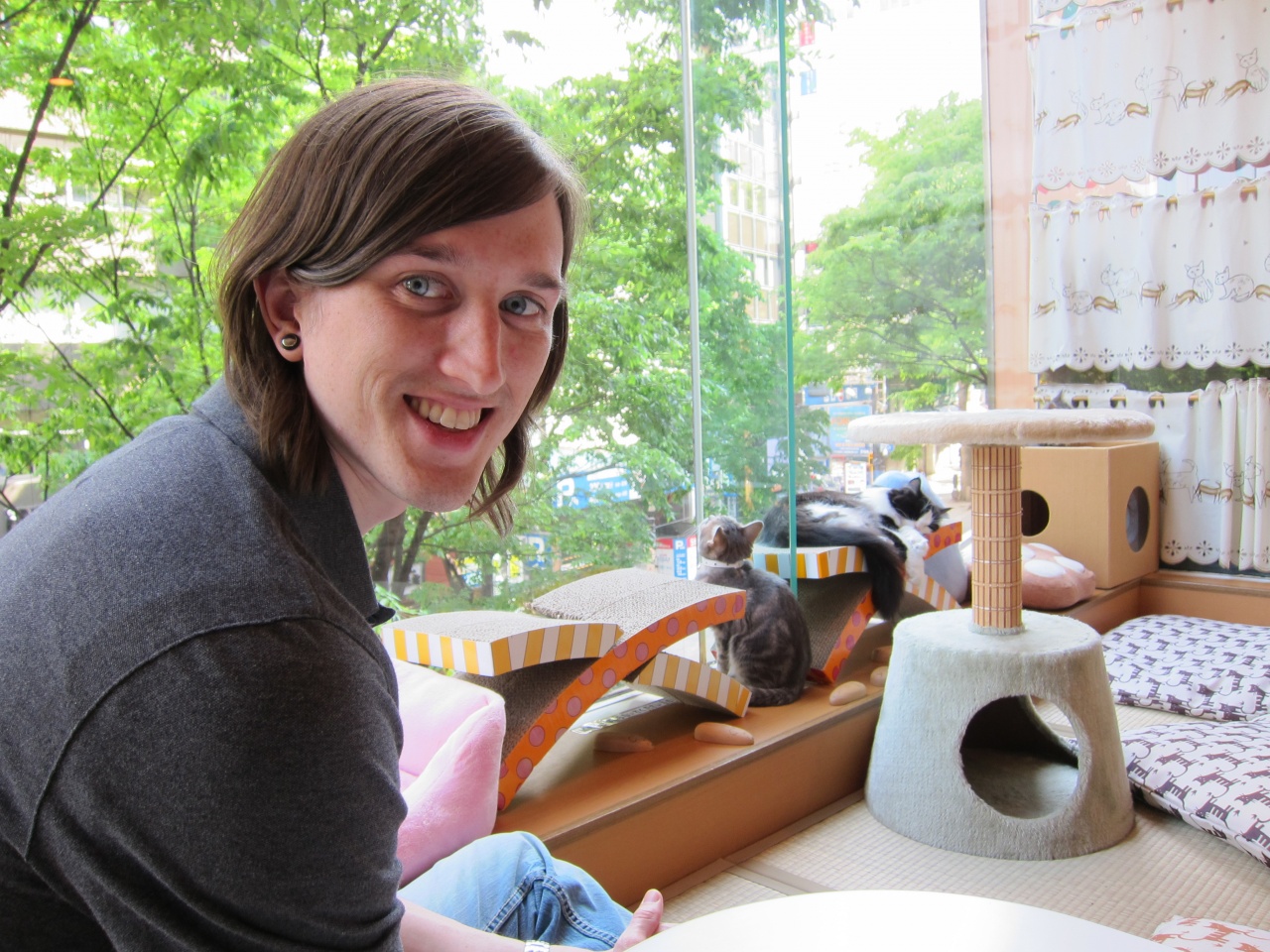 These little guys were going nuts watching the leaves rustle on the trees outside! They were all very well cared for and sweet cats. We spent about 20 minutes there petting cats and sipping drinks. There was a guy taking a nap in one of the chairs. I think it's common to use cat cafes to take naps, it's cheaper than a hotel!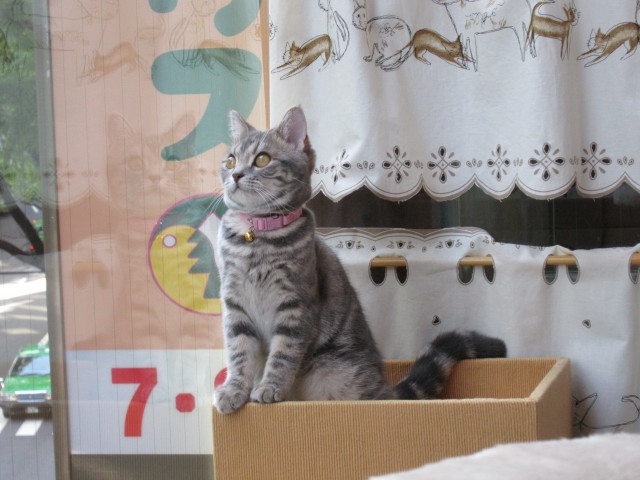 Let's not forget the food!
We had yakitori and beer several times. Here's an assorted plate of chicken parts, I loved the gizzards!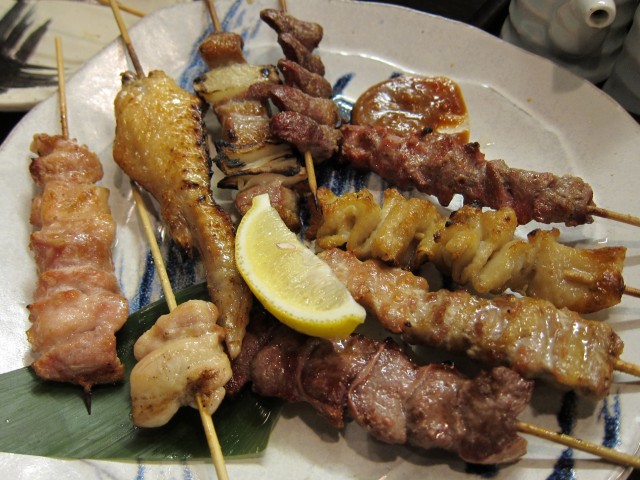 And we had crab-stuffed mushrooms, conch, and even more gizzards…
One day we went for Thai food at a Thai buffet restaurant called Mango Tree Cafe. I wasn't sure what to expect from a buffet, but this ended up being one of the best meals in Tokyo!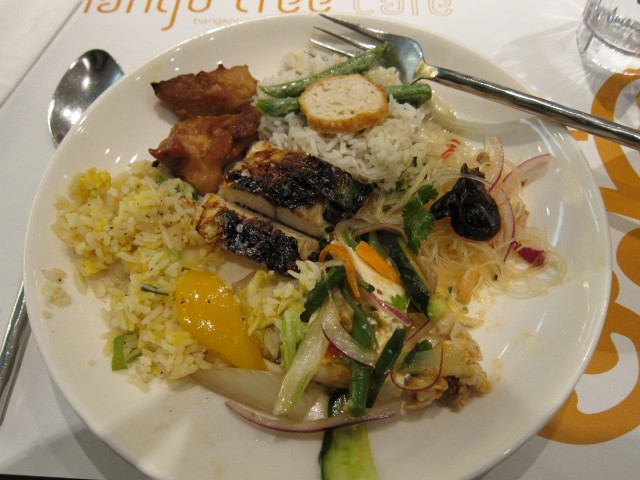 We heard about a great tempura restaurant that we had to try. The tempuras were served along with vinegar dipping sauce, grated daikon, and three flavors of salts.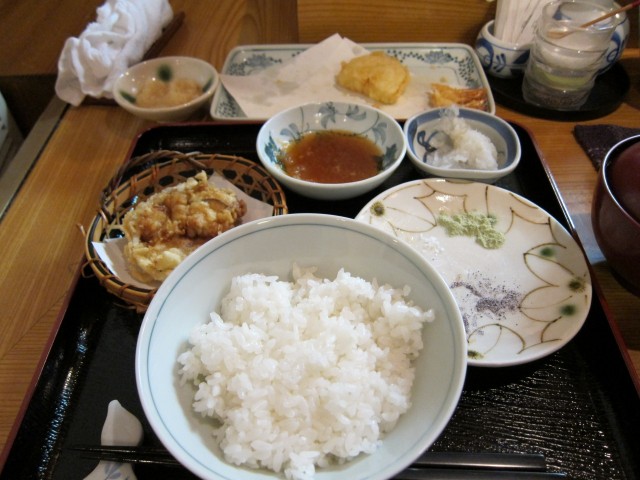 There were also some pickled turnip tops to put on the rice, a salted fish roe cordial, and a miso soup with tiny clams. Everything was spectacular washed down with copious amounts of sake!
We did manage to make it to Tsukiji fish market on one of the last days for a sushi lunch.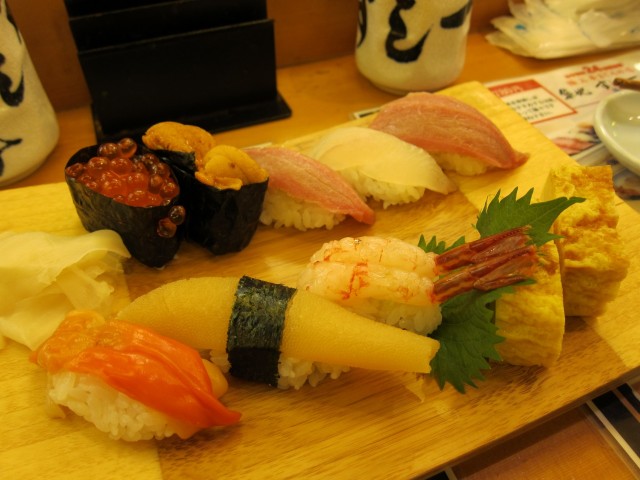 There was so much wasabi under each piece of fish that I was tearing up. The chef gave me a free ice cream cone to cool me off!
Then we checked out all the foods for sale in the market…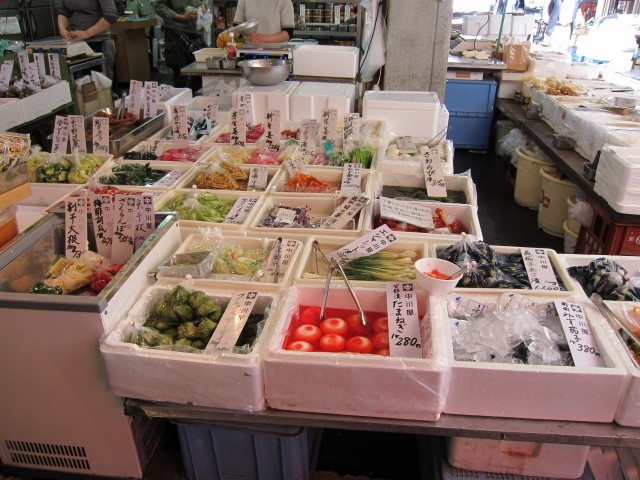 Our breakfasts were usually junk food. We always woke up starving from all the walking we did on the previous day and just needed to get energy in us quickly. I probably ate 6 or more of these red bean filled buns…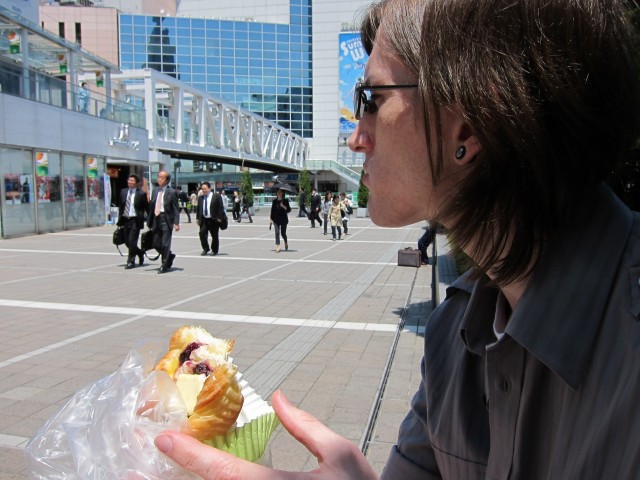 But just because we had sweets for breakfast doesn't mean we didn't have room for dessert!
We bought some hand-made mochi in a confectionery. One green tea filled with red bean paste and the other plain with whole red beans.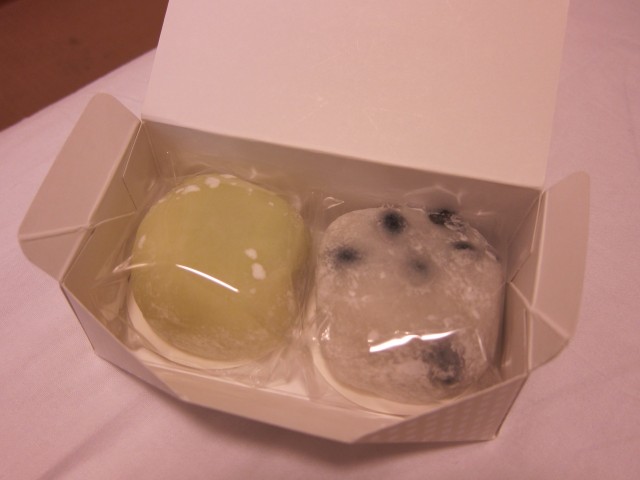 I loved this sweet waffle stand we found in a subway. There were at least 20 different flavors to choose from.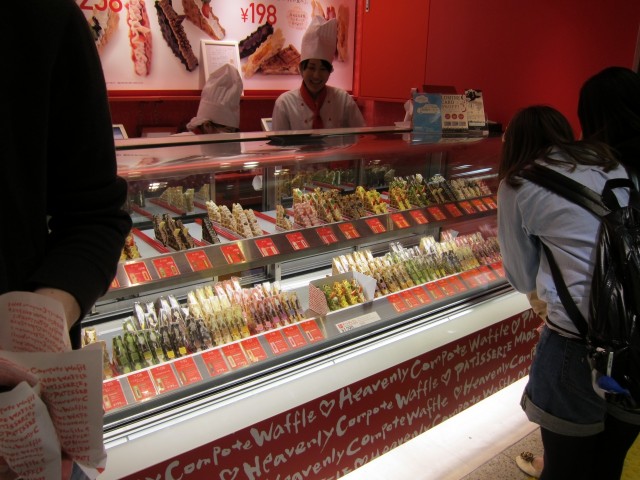 I got green tea with pieces of strawberry, mochi, and red beans mixed in and Jeff chomped down on a mocha flavored one. I wish we had found these sooner so I could have tried other flavors too.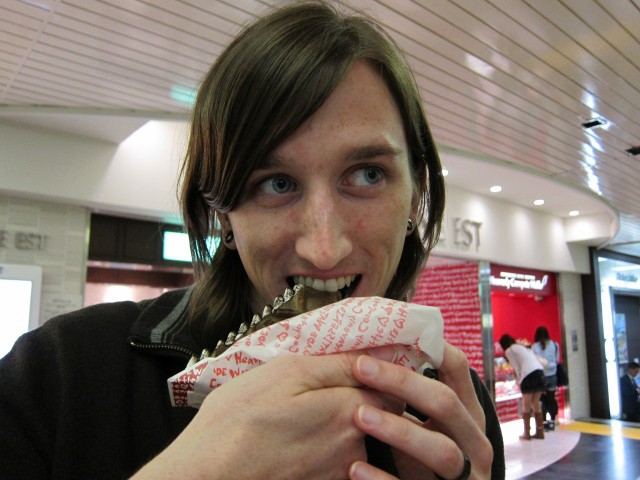 The morning before we had to leave for our flight home we set out to do some shopping, but for some reason everything was closed. So instead, we headed over to Shinjuku Park and I'm so glad we did.
Around the park there were several trees with bandages and crutches. It made me happy to see this care taken to heal these broken trees, the reverence and respect for nature was refreshing.
What a peaceful way to end our trip. I hope I can have a garden even half that beautiful some day.
I hope you enjoyed looking through these pictures as much as I have. I have guest posts lined up for the next two days until we get back from Seattle, then I'll make sure to fill you in on what we did there too!