Ah, Kyoto. If I could live out my days there I would.
Kyoto embodies what I have always loved about Japan and hoped it would be. It is a smaller city with one foot in modern times and the other deeply rooted in Japan's traditional past.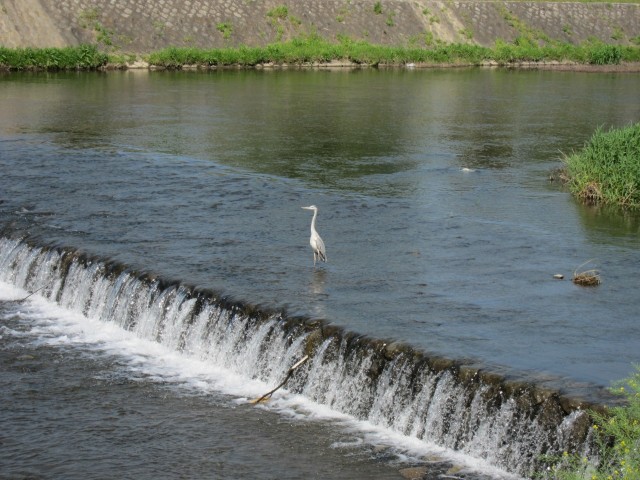 There, you can still find ornately dressed geisha, or geiko as they are called in Kyoto, bustling down lantern-lit alleyways towards whatever nightly appointments they may have to entertain clients in much the same way as they would have 100 years ago or longer. You can still attend a traditional kabuki theater performance, which is not some modern reproduction but the real thing unchanged. Many structures are the original wood the were constructed from ages ago, though possibly restored after the war. Kyoto is what you think of when you think of old Japan – a zen rock garden in contrast to Tokyo's excitable urban maze.
We stayed along this river, the Kamo-gawa, in a loft-style vacation rental that was part of someones home. It was so wonderful to wake up every day to the sounds of the river and the elementary school across the street calling the local kids to class. This was the view out our window…
Our rental home was about a mile north of the nearest subway station, so any time we needed to go anywhere we had the pleasure of walking along the Kamo-gawa for 20 minutes or so. It was so much fun to hop across the rocks to reach the other side.
The Kamo-gawa meets with another river and lots of people go there to hop across the rocks and meet with friends. We even saw a group practicing tai-chi!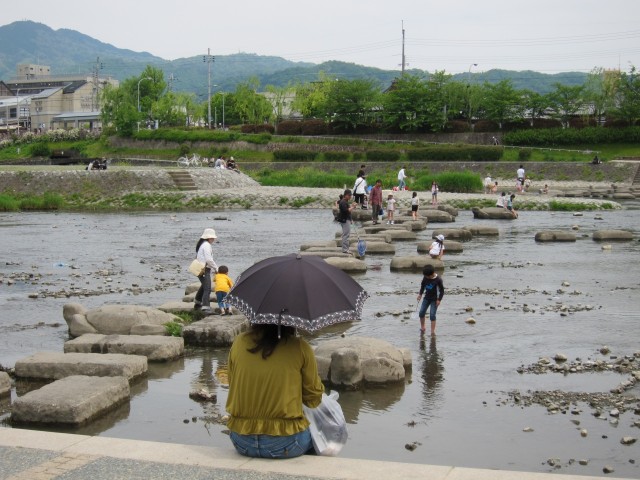 Everything around us was so unbelievably beautiful. We loved peeking into neighborhood gardens as we strolled through the Shimogamo area.
Kyoto is full of old temples and shrines. We had plans to see many of them but didn't have the time. The one I knew we couldn't miss though was Kiyomizu-dera. It is a huge wooden temple sitting high up in the mist-covered mountains overlooking all of Kyoto.
It's a long hike up to it, but totally worth it for those veiws.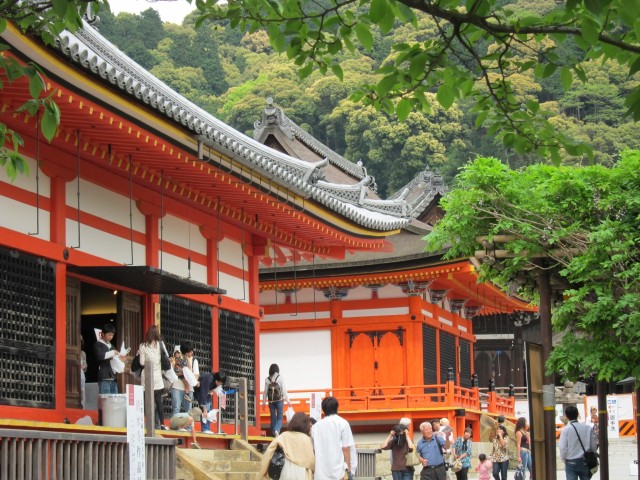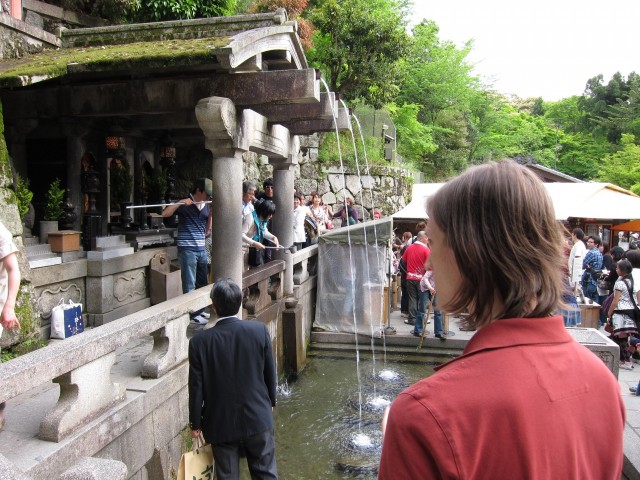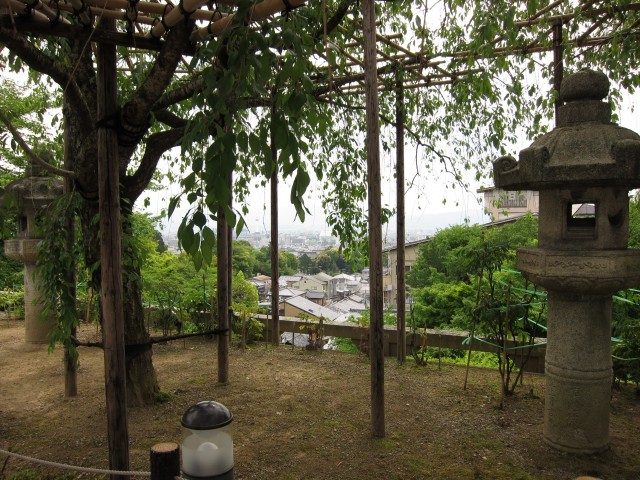 We also made it to Yasaka Shrine. Another gorgeous and ornate temple complex.
There were many things we wanted to do in Kyoto that we never got around to, and as much as I wished we were able to see and do everything, I'm glad for the experience we had. Moving at a slower pace gave me the feeling that we weren't just tourists bustling between this attraction and that. There were times when Jeff and I were walking down the stone streets or along the Kamo gazing at the mist hanging on the mountains and we truly felt like locals. Maybe some day…
Tomorrow: What we ate in Kyoto, it needs a whole post to itself!