Now that Jeff is nearly over being sick, it's my turn!
I've been a little stuffy for the past couple of days, but today I feel particularly crappy.
I've been spending the last hour entertaining myself by looking through our honeymoon photos and I thought I'd share a few of the ones that made me smile the brightest. (I don't want to show too many because I'd like to do a full post on them when we reach our 1 year anniversary.)
Here's me with my new friend Domo-kun!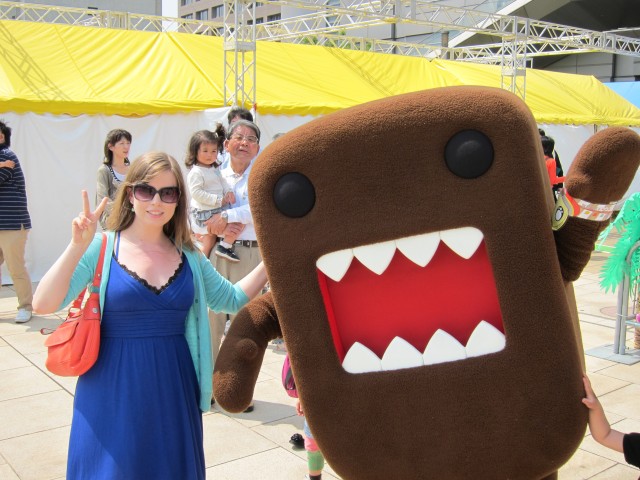 He's the official mascot of Japans' NHK television station and he's so cute!
Entrance to Dotonbori Street, the food Mecca of Osaka…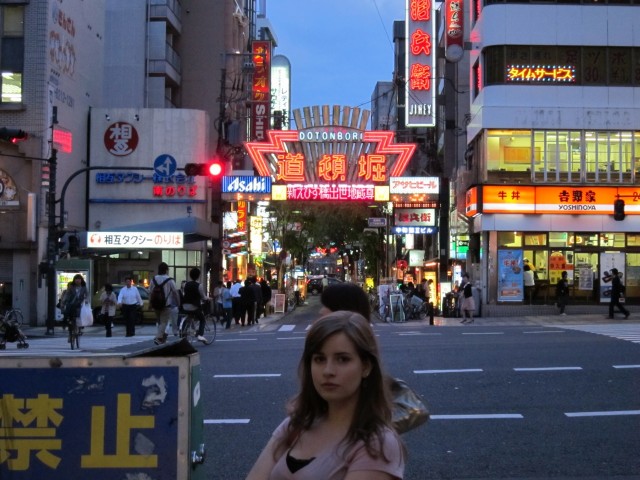 Yoshinoya (on the right) is like the Waffle House of Japan.  Fast, greasy food.
A plaque outside a popular restaurant with instructions for how to properly eat ramen…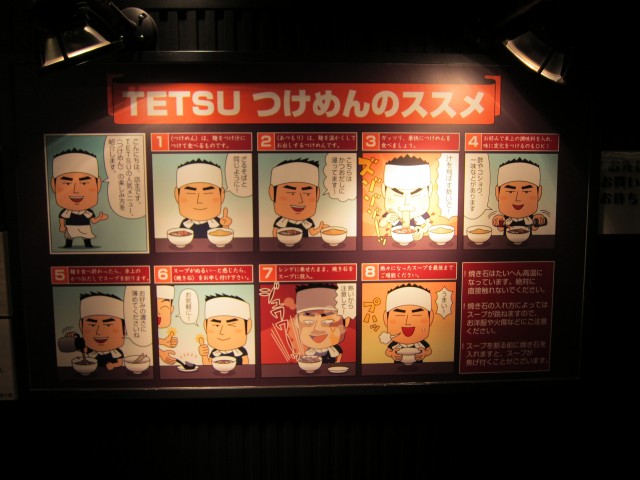 Tetsu ramen was insanely good!
View of the mountainside from Kiyomizu-dera deck…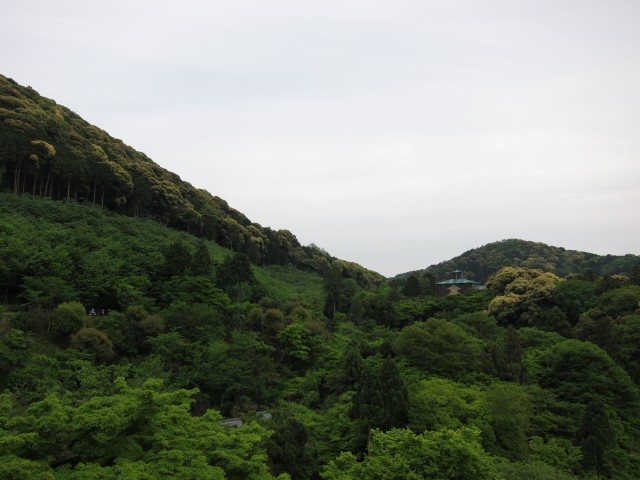 It was dizzying and breathtaking to be hanging over the edge staring out into the thickly-forrested mountains.
Staring down the Kamo-gawa river at the mist-covered mountains of Kyoto…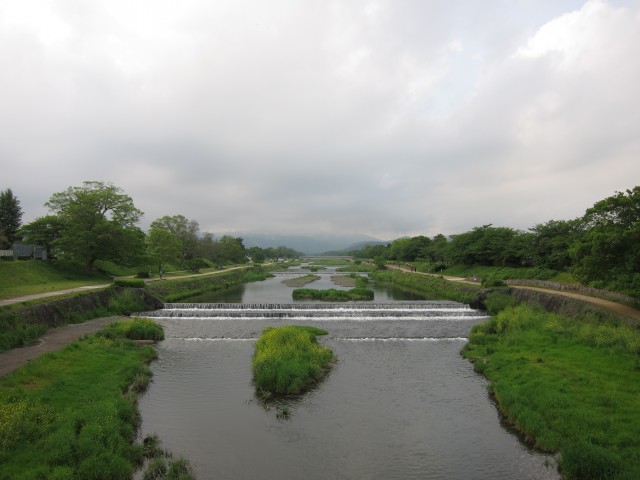 Jeff and I fell in love with Kyoto walking a mile down this river every day to the nearest train station.
Hopping across Kamo-gawa…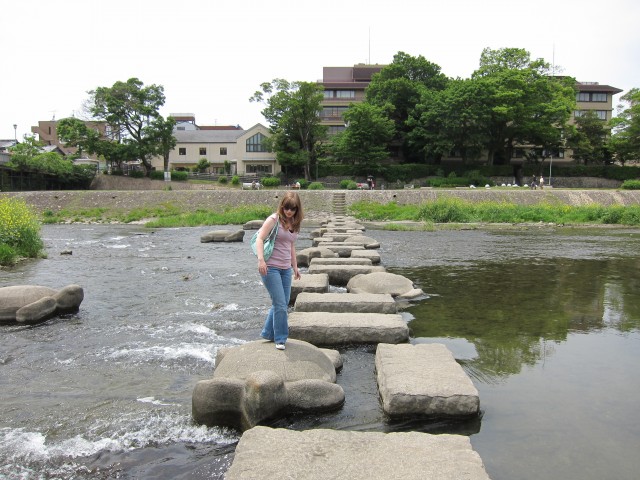 Loved the rocks carved into the shape of turtles!
We met a famous traditional shamisen player and two gorgeous local geisha at a sukiyaki restaurant…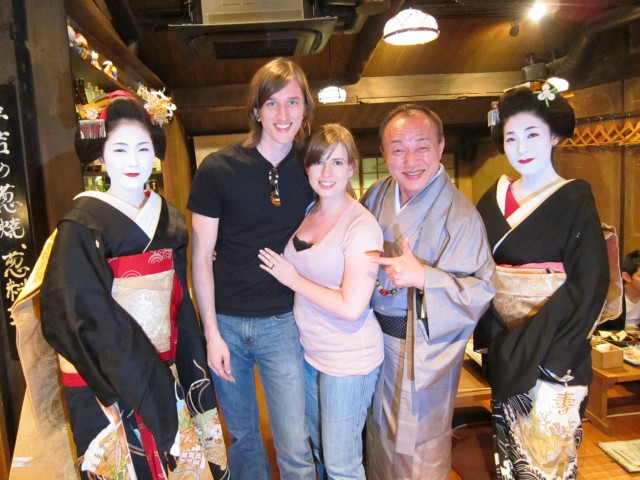 The shamisen player's agent caught us staring at the geisha and asked if we would like a picture!  Uh, YES!
Got lost and ended up at Shinjuku Park on our last morning…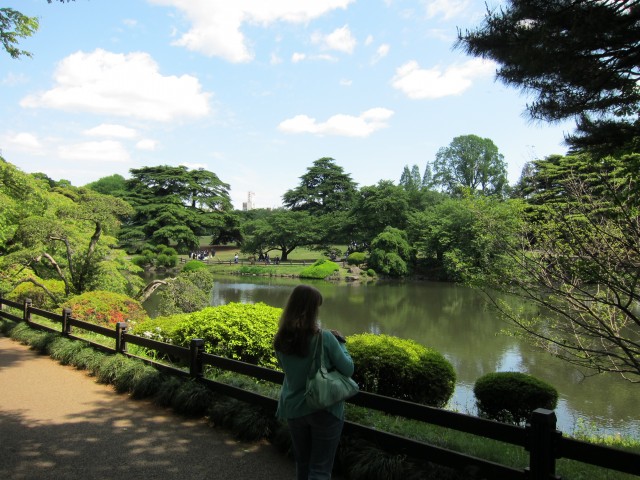 The beauty of just the trees is enough to bring the tears for me. It was a beautiful day and a great way to end our trip.
That's all for now! I purposefully didn't show any photos of the all the amazing food we ate because that's a whole post in itself!
Seeing these perked me up quite a bit. Hope you liked them too!