On Sunday, I ate an entire pineapple all by myself. That has nothing to do with this post, but I needed to tell someone. I feel better now.
This post is about popsicles. Matcha mousse popsicles, to be exact.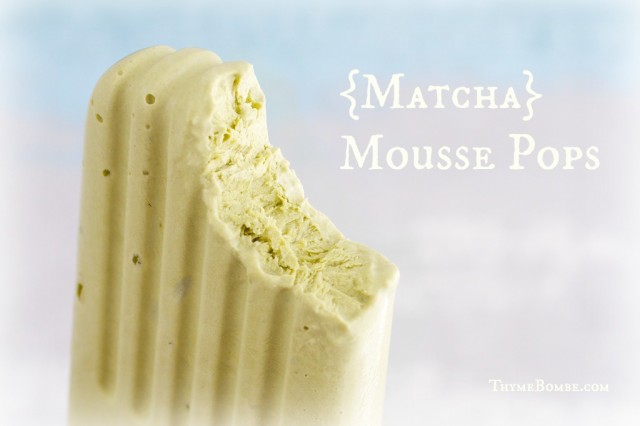 I've been reorganizing my kitchen and recently came across a set of popsicle molds that I haven't used in a long time. I immediately thought to try making popsicles using a similar technique as that of the Green Tea and Pistachio Semifreddo recipe in my book, which uses freshly whipped cream as the base for a moussey texture.
I have this set of Tovolo popsicle molds*
 and I love them. Easy to use and easy to get the popsicles out of. It's one of those kitchen gadgets that you know you don't really need, but as soon as you've tried them you'll never be satisfied with the old crooked-stick-in-a-paper-cup method again.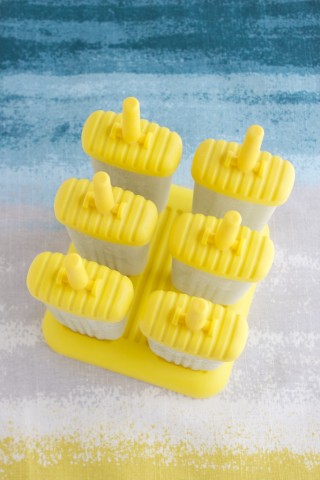 I loved the flavor of these. The tangy yogurt is powerful, but the matcha can stand up to it. They're just lightly grassy and not too sweet.
The texture is the best part though. You can bite right into them without breaking a tooth. They give easily and dissolve in your mouth like cotton candy.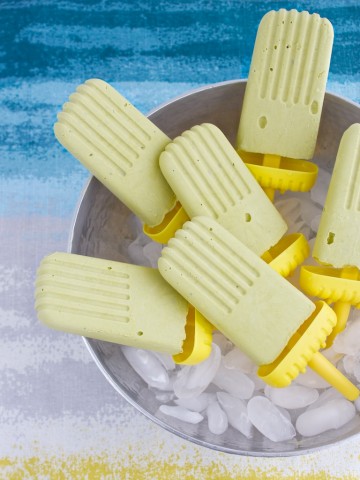 Matcha mousse pops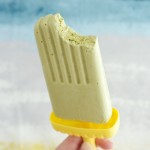 Cloud-like moussey popsicles with the springy flavor of matcha green tea and tangy yogurt.
Prep Time: 3 hours, 10 minutes
Total Time: 3 hours, 10 minutes
Yield: 6 popsicles
Ingredients
8oz. (236mL)

heavy whipping cream

1 cup

plain unsweetened yogurt

1/4 cup

white sugar

4 tbsp.

powdered matcha green tea
Cooking Directions
In a mixer with a whisk attachment, beat the cream and sugar until stiff peaks form.
Gently fold in yogurt with a spatula and sift over matcha powder.
Beat again to incorporate and re-fluff the mixture to stiff peaks.
Spoon mixture into popsicle molds up to about a centimeter from the top and cap with the provided handles.
Freeze pops for at least 3 hours. To eat, run the mold under warm water until the popsicle slides out of the mold.
If green tea is not your thing, I'd imagine it would be fantastic to substitute cocoa powder to make a delicious chocolate mousse treat. You could even try using protein powder and convince yourself that it's an appropriate post-workout snack. 😉 (Hint: It's not.)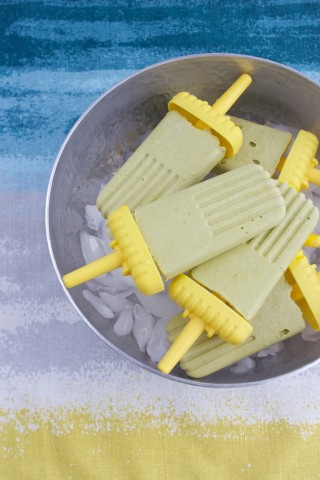 Speaking of my book, Amazon has recently dropped the price on it by a few bucks! This is great news to me since I've wanted it priced lower but have been unable to due to the constraints of the printer. Now though, you get it for less and I don't make any less per sale. WIN! So if you've been thinking about picking it up, now would be a great time. I have absolutely zero control over Amazon's pricing choices so this new price could change at any time and I would have nothing to do with it.
If you're interested, click the banner in the sidebar or check it out here.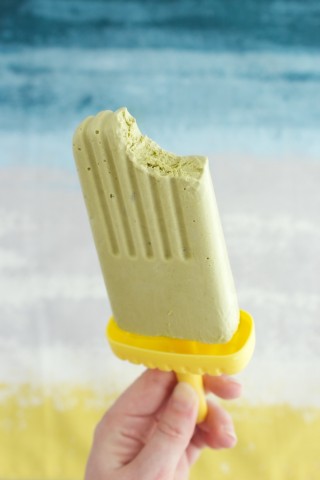 Have you ever made your own popsicles?
What flavor mousse pop would you like to make?
*This is an affiliate link. Product links on this website will always link to items I have actually used and find value in.