Today I made a special lunch for Jeff and I, a sweet scallion omelet served over sticky sushi rice. The scallions (negi) added a bright green crunch to the soft and fluffy egg omelet (tamago.) This one is so easy, I just had to share.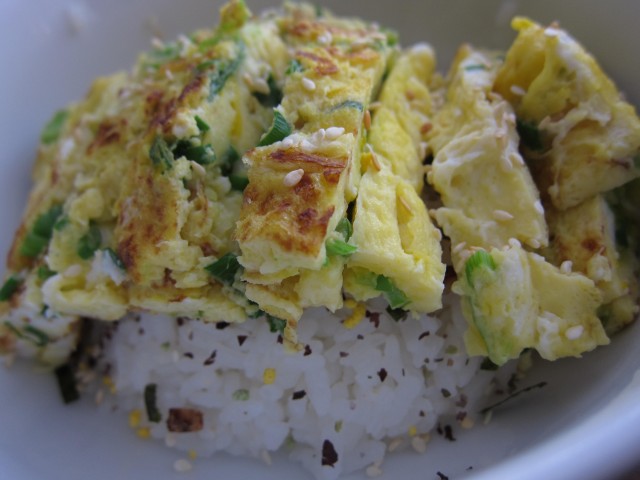 My omelet (for two people) consisted of 5 eggs, 2 scallions, and about 2 tbsp. mirin all whisked together. If you don't have mirin, you can either leave it out entirely or just substitute a pinch of sugar.
I poured the mix into a pan set to just under medium heat.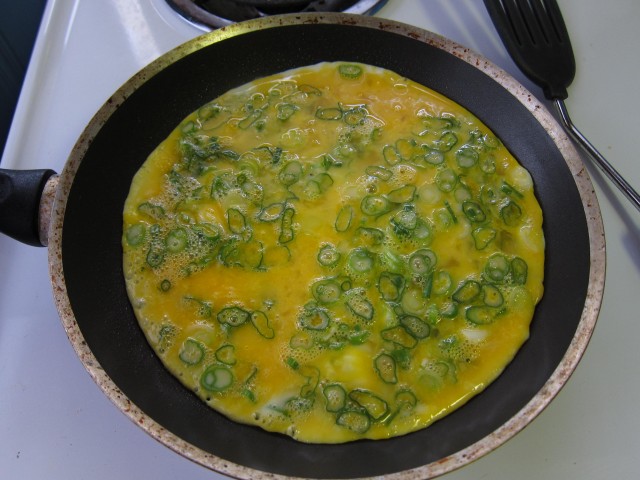 As the bottom starts to cook and firm up, lift an edge of it and tilt the pan to let more of the uncooked egg run under it to the hot pan surface. Do that several times all around until there is very little wet egg left on top.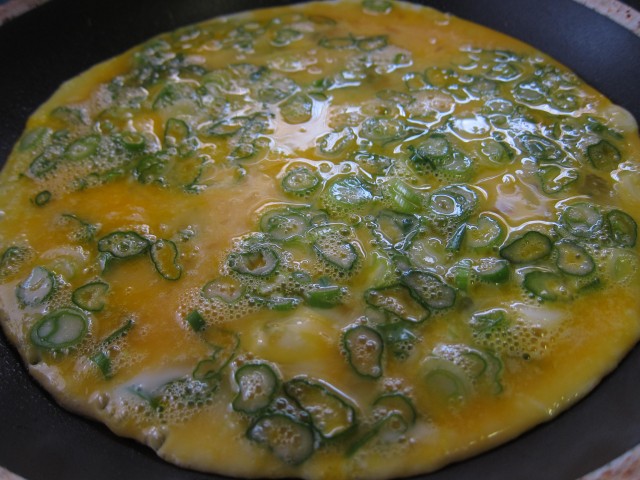 I tried to flip it and made a mess! It was just too heavy to flip with 5 eggs.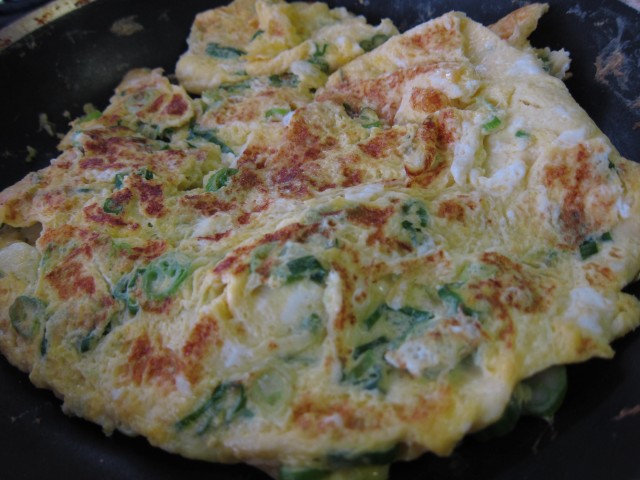 I transferred it to a cutting board and sliced it up then nestled it atop a hot bowl of rice topped with seaweed flake.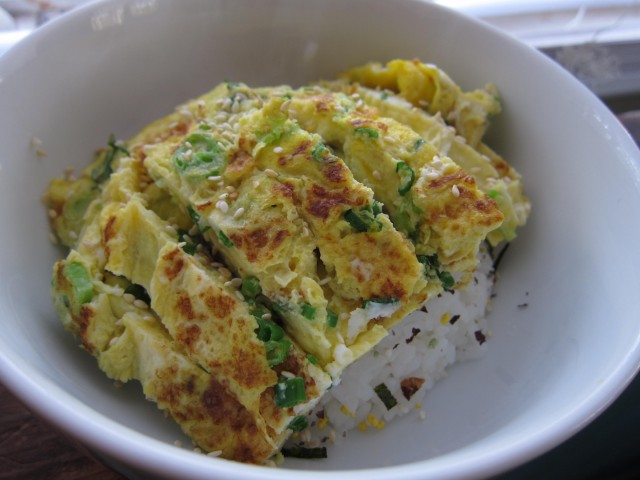 So soft and warm, it really filled us up.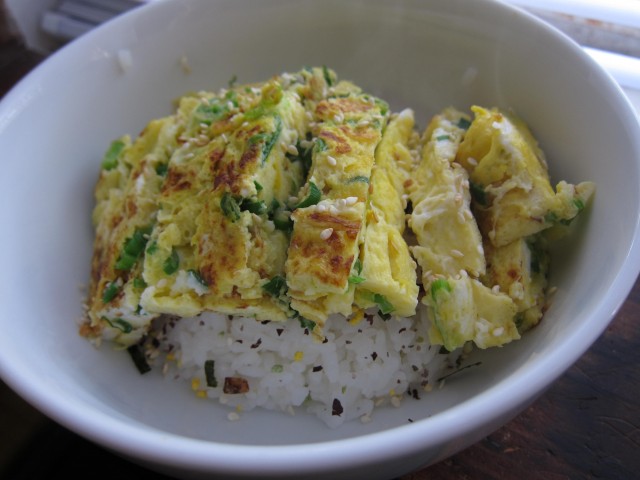 We squirted sriracha all over ours and dug in before I remembered to take a picture! We're both just suckers for spicy stuff. We really didn't need 5 eggs though, 3 or 4 would have been plenty.
This turned out so well I can definitely see myself making it nearly every weekend as a special lunch. It's easy, quick, and super-comforting.
Negi-tamago donburi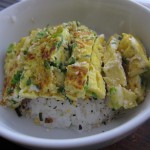 A fluffy egg omelet filled with fresh green scallions sliced and served over rice.
Prep Time: 2 minutes
Cook Time: 5 minutes
Total Time: 7 minutes
Yield: 2 servings
Ingredients
4

eggs

2 chopped

scallions

2 tbsp.

mirin
Cooking Directions
Whisk together eggs, mirin, and scallions.
Pour into a pan set to medium heat and cook through.
Turn out onto a cutting board and slice.
Serve over rice topped with seaweed flake.
Garnish with toasted sesame seeds and sriracha if desired.