Here's an awesome lunch Jeff and I had on Sunday. We had very little food in the house but I still managed to make something special out of some basic items that I usually have lying around.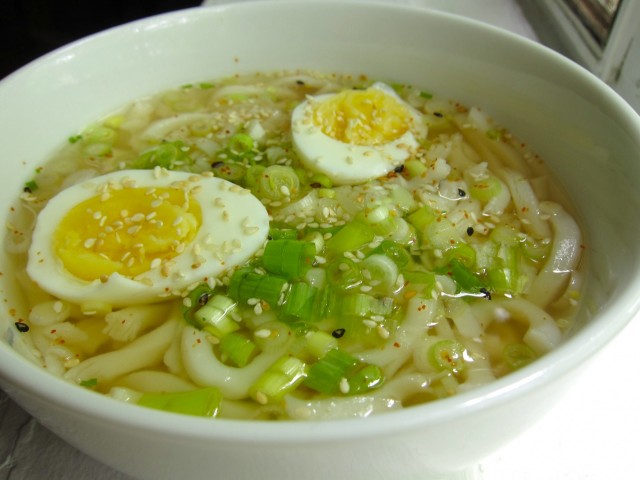 I buy pre-cooked udon noodles that come in a vacuum-sealed package with a packet of soup mix. If you've ever had ramen noodles you're probably familiar with that little seasoning packet it comes with. These are like that except that the seasoning packet is actually full of delicious wholesome freeze dried real food as opposed to just salt, MSG, and bouillon.
Boiled up a few eggs to add on top using the same hard-boiled egg method that I used for the Chinese tea eggs I made recently. I only needed two, the other two became snacks for later.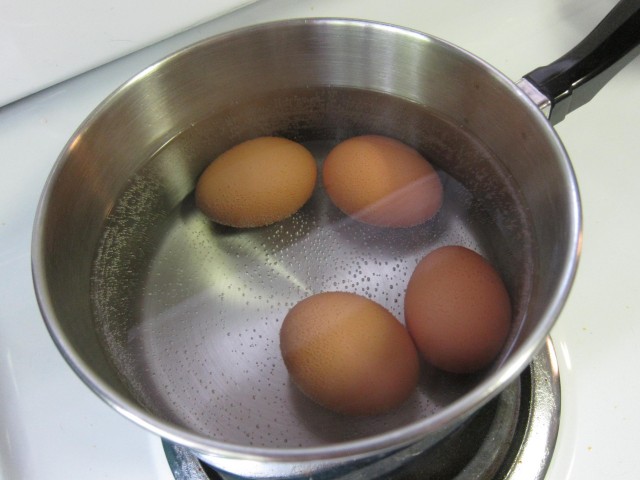 Liam was perched on top of the refrigerator the entire time. Whenever eggs, fish, butter, or cheese are present, he's sure to be lurking around nearby hoping for a windfall.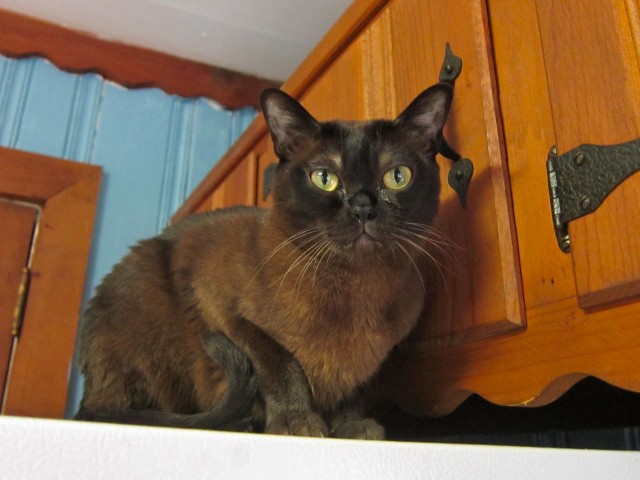 See how he tries to be cute so I'll give him a boiled egg? Weirdo.
I am so bad at peeling eggs…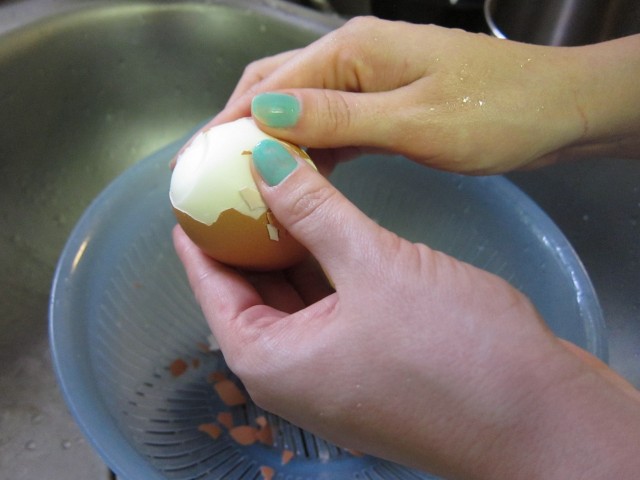 The udon only really needs to heat through, if you cook it too much it will get soft and fall apart. Never mind that I did exactly that…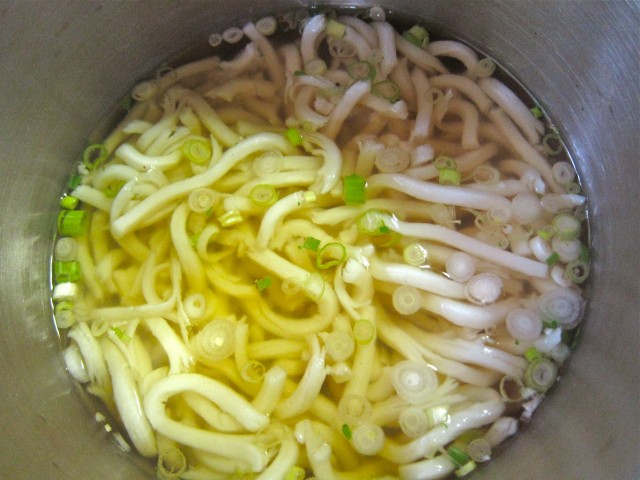 I swear I can get no peace from these two. Liam promptly moved himself directly under my feet as I started to slice the eggs and Lucas alighted to the top of the fridge to glower at me for not giving him any.
Lucas, I realize now that you have yet to have an egg in your life. No wonder you're so upset! I'm obviously a bad mother.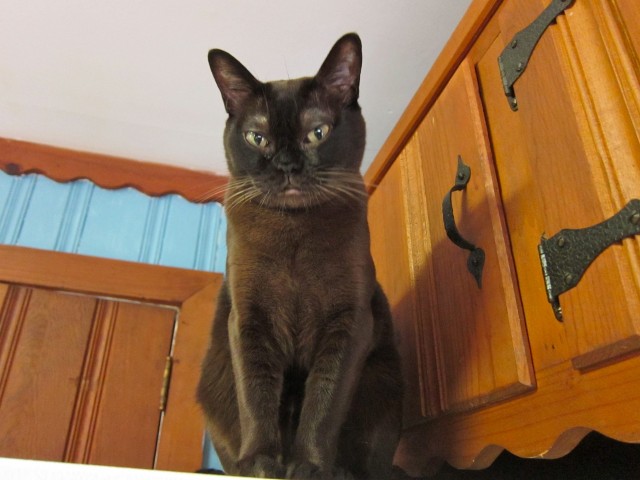 I am such a sucker for these creamy under-boiled eggs. They tend to soak up the flavors of the broth, so yummy!
Topped it with toasted sesame seeds and shichimi togarashi, a spicy Japanese condiment made specifically for topping soups.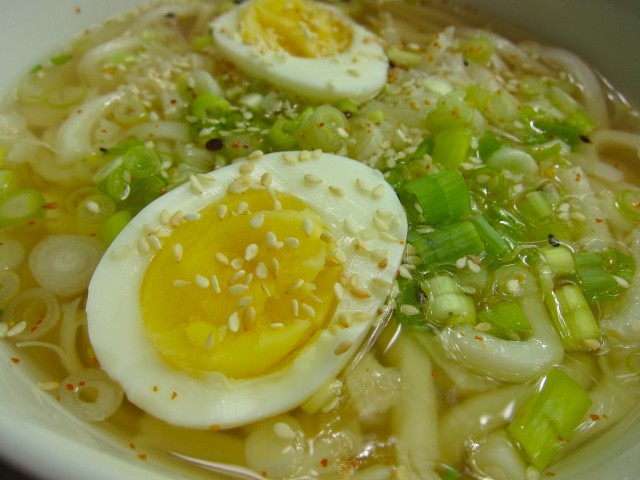 Udon noodles with creamy egg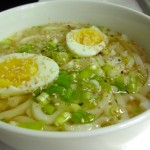 An instant soup is dressed up with perfectly cooked eggs and fresh scallions.
Prep Time: 20 minutes
Total Time: 20 minutes
Ingredients
2

eggs

1 package

prepared udon noodles with seasoning

3 cups

water

3 thinly sliced

scallions

top with sesame seeds

and togarashi
Cooking Directions
Hard boil eggs. Peel and slice.
Boil noodles in water with seasonings according to package directions.
Top with sliced scallions, sesame, togarashi spice, and sliced egg.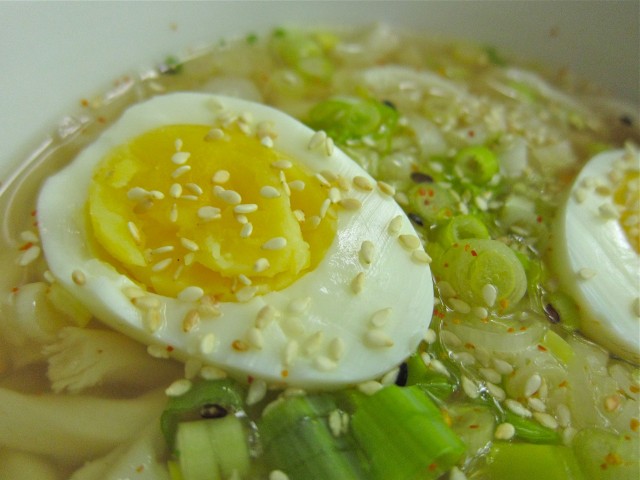 This was a great way to make a special lunch out of a bunch of odds and ends. There is no shame in using packaged noodles and instant broth so long as you can find one with wholesome and authentic ingredients.
What is your favorite way to eat noodles?