Yesterday, I learned how to use the timer function on my rice cooker. Exciting, I know.
What this means is that now I can wake up to either hot creamy steel-cut oatmeal in the mornings, or as in todays' case, fluffy brown rice.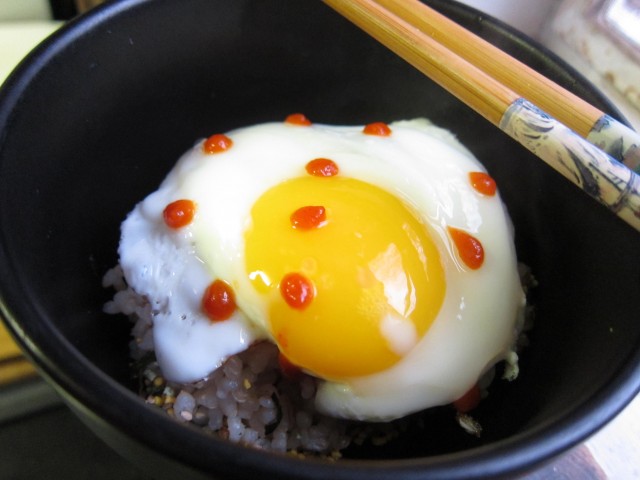 This dish pictured below has been haunting the mind of my husband since last May when we honeymooned in Japan. Of all the delicious things we ate while there, he was struck most by a bowl of hot rice with a raw egg cracked into it, with various pickled and salted accompaniments.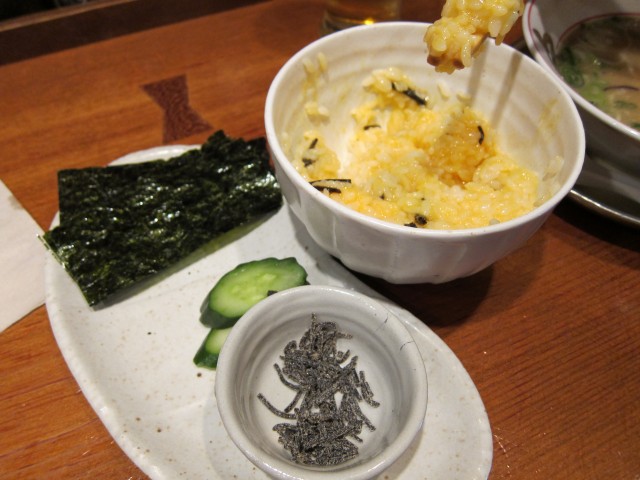 It was just such a simple thing. It was so obvious that we could make that dish at home and have it whenever we wanted. I think that's why he loved it so much, because he knew that that was a taste of Japan that he could take home.
8am the rice cooker beeps out it's electronic rooster wake-up call. Fresh and bouncy brown sushi rice is steaming hot and ready to be fluffed.
In lieu of a completely raw egg, we went with a sunny side up. I don't quite trust that the eggs we purchase in the supermarkets are fit for eating raw. If I could get my hands on some farm-fresh ones, then maybe.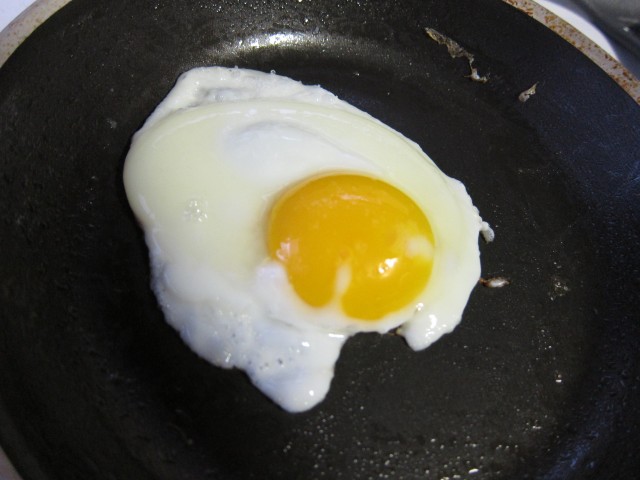 Jeff got busy making tea while I dressed up our breakfasts with nori-tamago furikake and dots of sriracha.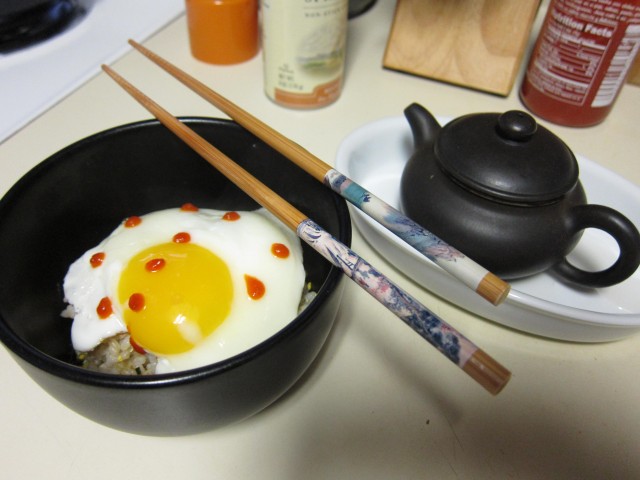 Mmmm….there's still enough liquid in the yolk to mix into the rice.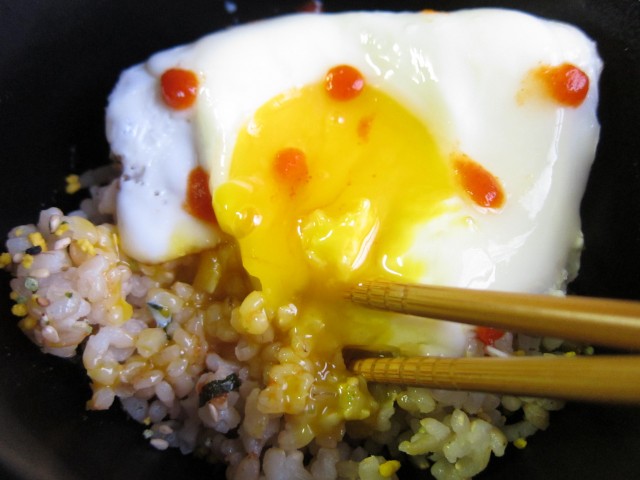 The yolk doesn't exactly cook on the hot rice but it definitely firms a bit and becomes a creamy binder, making a texture almost like oatmeal.
We were both "mmm-ing" til we finished our bowls. I think I'd like to eat this with a little bit of chopped kim chee to remind me of the pickles that came with the original dish.
This was an easy breakfast that I know I'll be making again and again. It'd be great for dinner with a bowl of miso soup too.