Good morning!
Puffed wheat made an appearance at breakfast again. I'm in love with this stuff, it has the texture of popcorn with the flavor of wheat. I sprinkled it on top of fig yogurt with blueberries and puffed amaranth. Apparently, I really like puffed foods.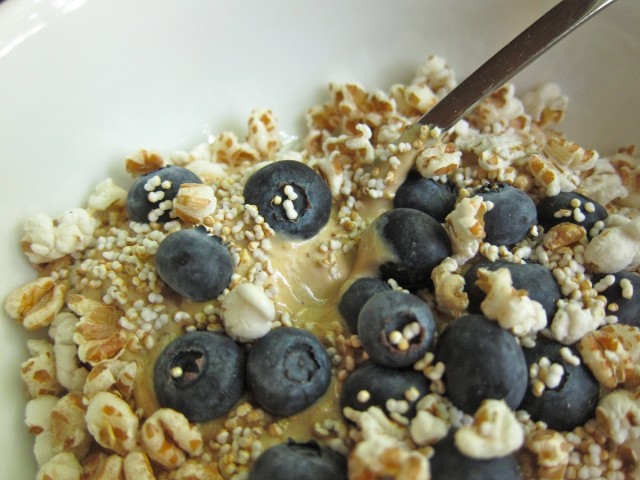 Tried something a little different for dinner last night. I make miso-glazed salmon about once every other week. As delicious as it is, it's getting old. This time I used black bean sauce instead and it was really good!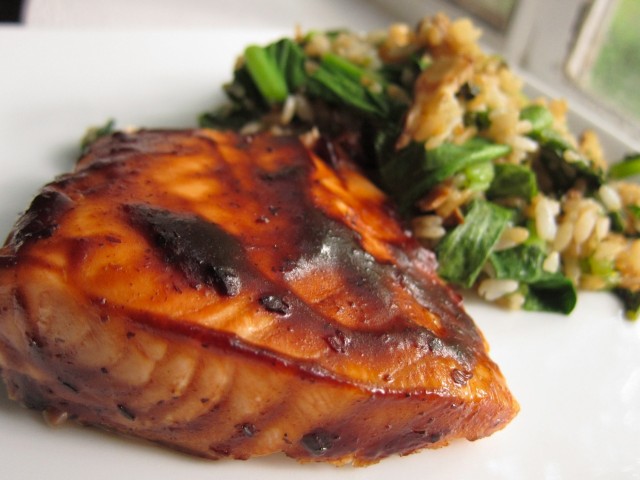 This is the sauce, it's very salty and slightly sour, not beany-flavored at all. I just spread a thin layer of the sauce over the salmon and baked it at 400 degrees for 20 minutes.
And served it with a stir fry of yo choy sum and shiitake mushrooms…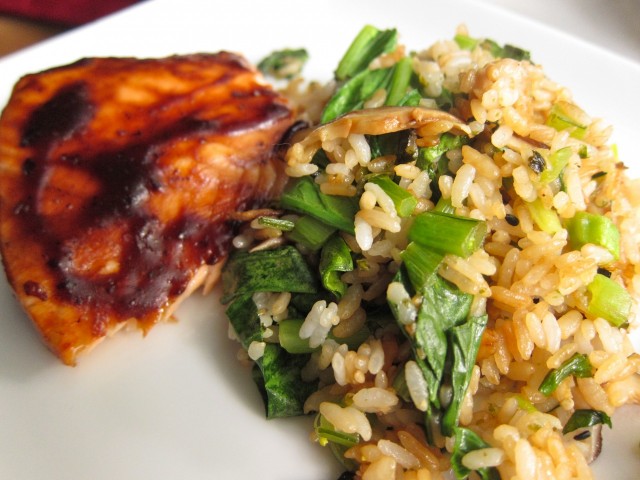 To make this, I heat sesame oil in a wok and first stir fry the chopped yo choy sum stems. Then the mushrooms and scallions go in, followed by some pre-cooked rice. Once the rice is toasted I toss in the yo choy sum leaves and add a splash each of rice vinegar, mirin, and soy sauce. I also threw some seaweed flake and sesame seed in this one for some added flavor.
This whole dinner is done in 20 minutes. It's one of my favorite meals to make because it takes very little effort for a very nice result. That and I love cooking with my wok, it's a fun toy!
Today I'm polishing up a few new blog features that I've had in the works for a while. I completely overhauled my About page because the story I had there has absolutely nothing to do with what I blog about now. And maybe you noticed that I changed my header image. Well, I don't like it and I'll probably change it again soon. The bright block of green is just too jarring.
What types of header images are your favorite?