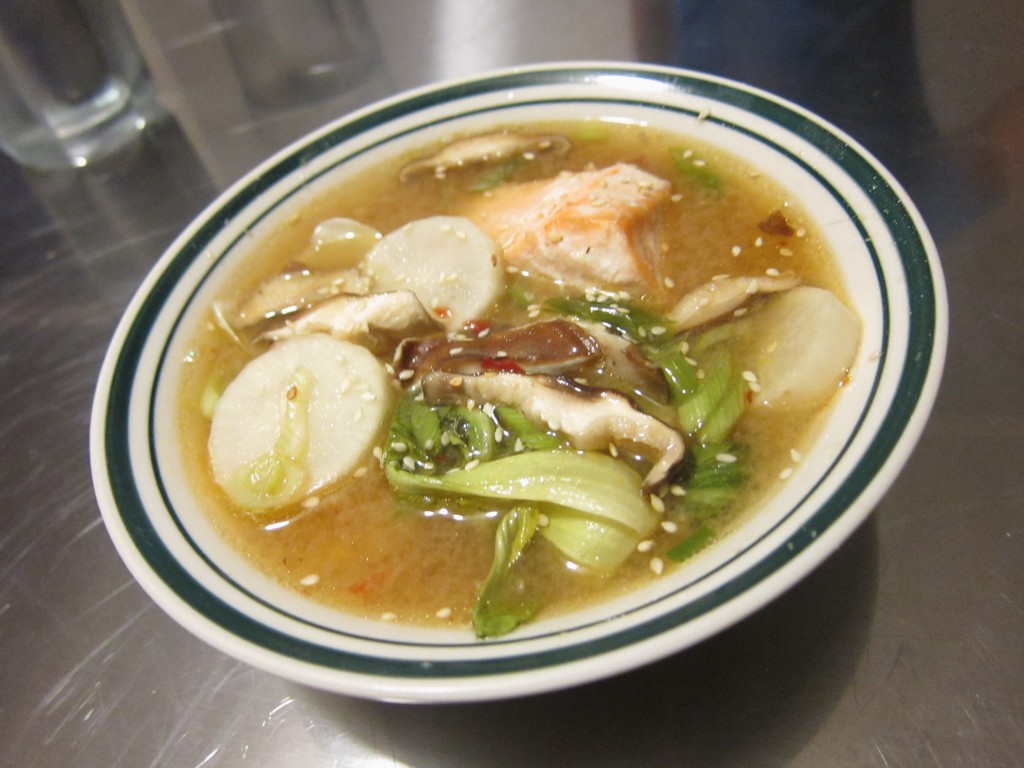 One of the best dishes I've ever had at a restaurant was the Seafood in a Claypot at Ma Li. It's full of noodles, ginger, mushrooms, a piece of fish, some squid, some shellfish; all cooked in a personal-sized clay pot that seals in all the juices, making for a rich and delicious broth.
When Jeff and I were honeymooning in Japan, we looked for a clay pot to take home with us, but they were all very large, heavy, and expensive.  We were already lugging around more than we could comfortably carry, so we opted to not purchase one while we were there.
I'm still looking for a good clay pot, but that hasn't stopped me from trying to recreate my favorite dish with what I have available.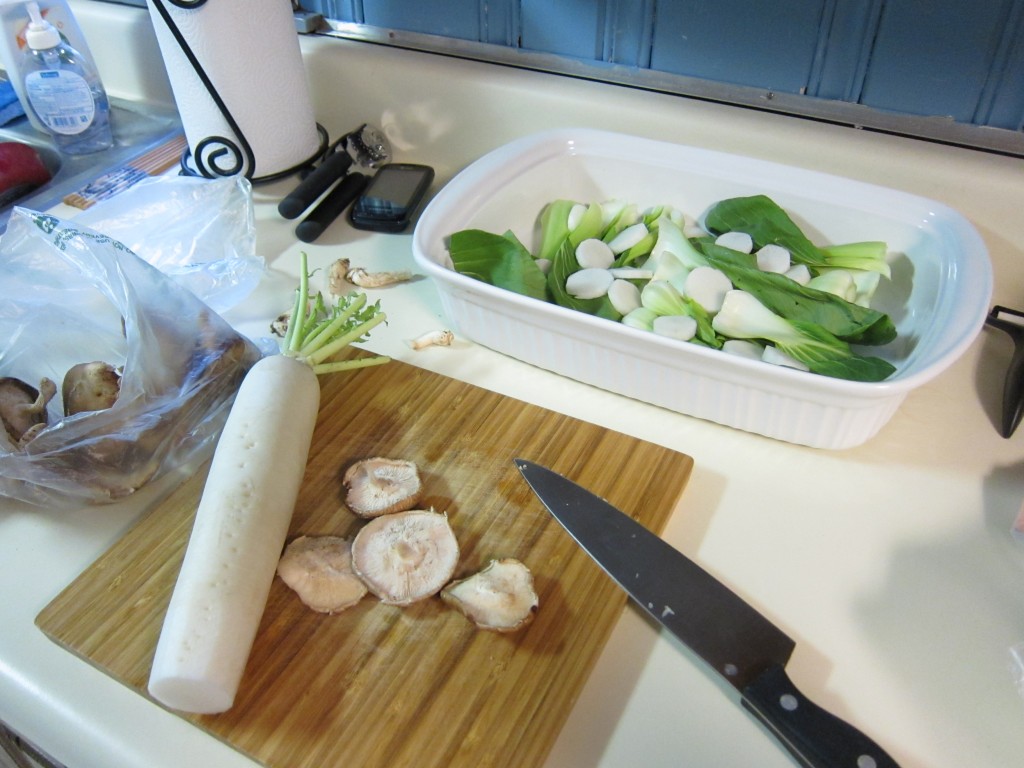 I chose to use a large baking dish to make my soup in.  I started with a layer of bok choy and slices of daikon radish. I just cut the ends of the bok choy and separated the leaves a bit, then I used a vegetable peeler on the daikon to remove a layer and cut it into thin slices.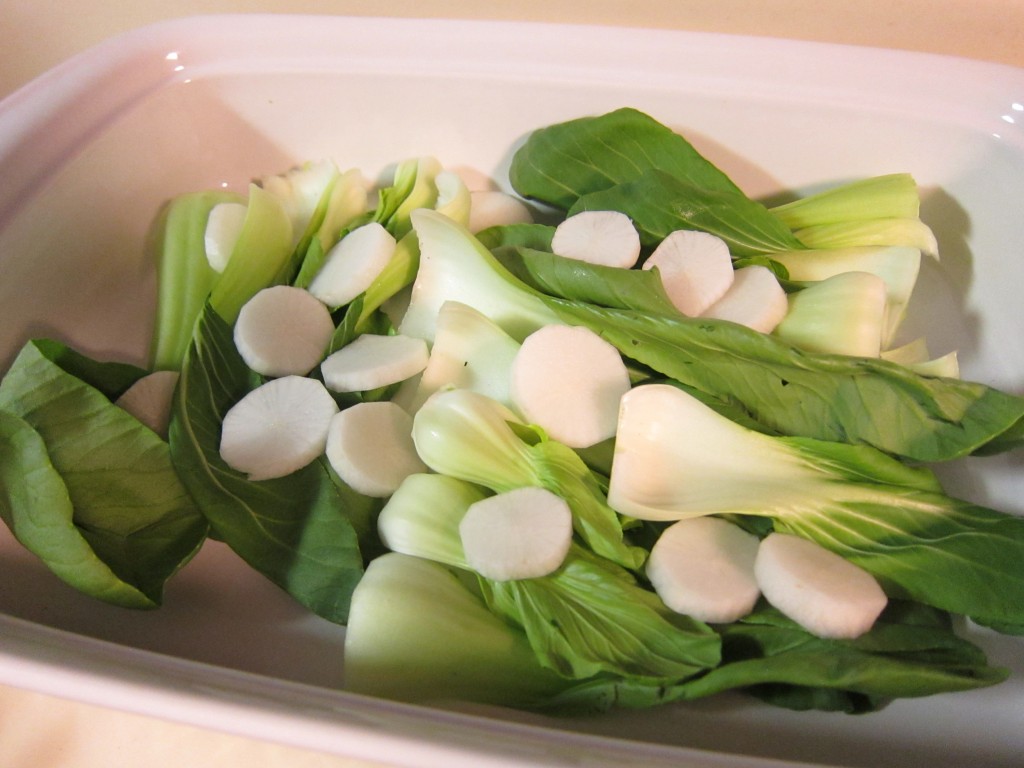 Next I sliced up some shiitakes and scallions and spread those over, then grated about an inch-long piece of ginger over the top. I cut a portion of salmon into a few smaller pieces and nestled them into the vegetables.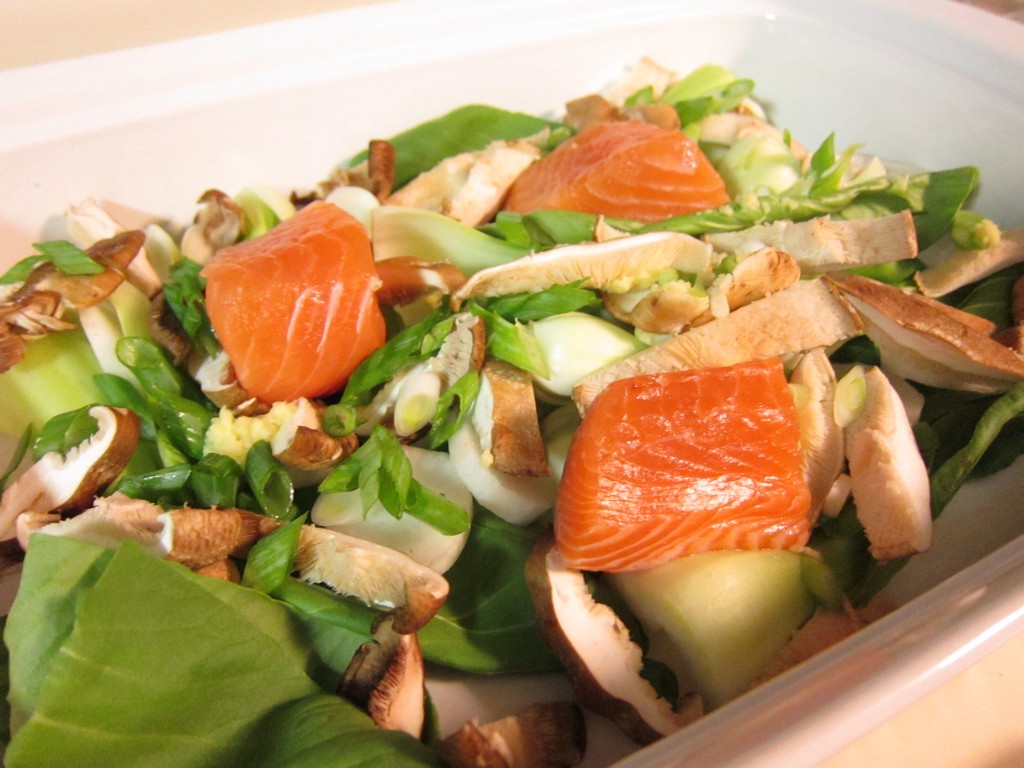 I used some leftover miso soup and added a swish of soy sauce and about a tablespoon of toasted sesame oil.  If you don't wanna make miso soup, just use vegetable or seafood broth and add a bit of miso paste.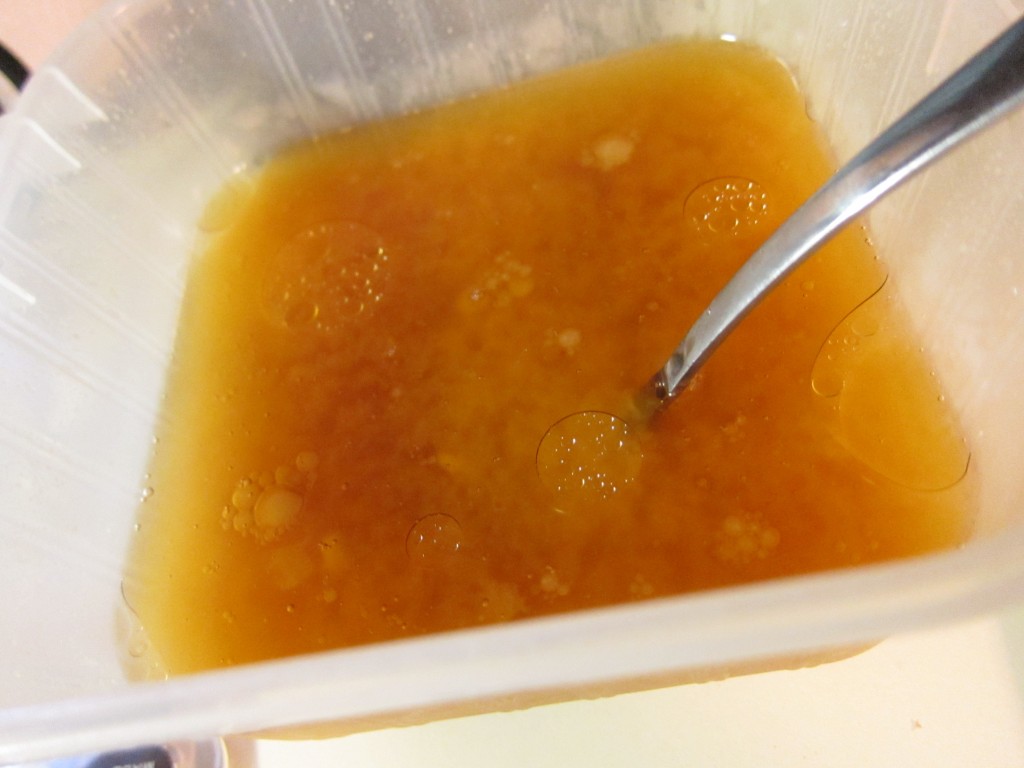 I poured it over the vegetables and salmon along with some water and covered the dish with aluminum foil with a few holes poked in the top.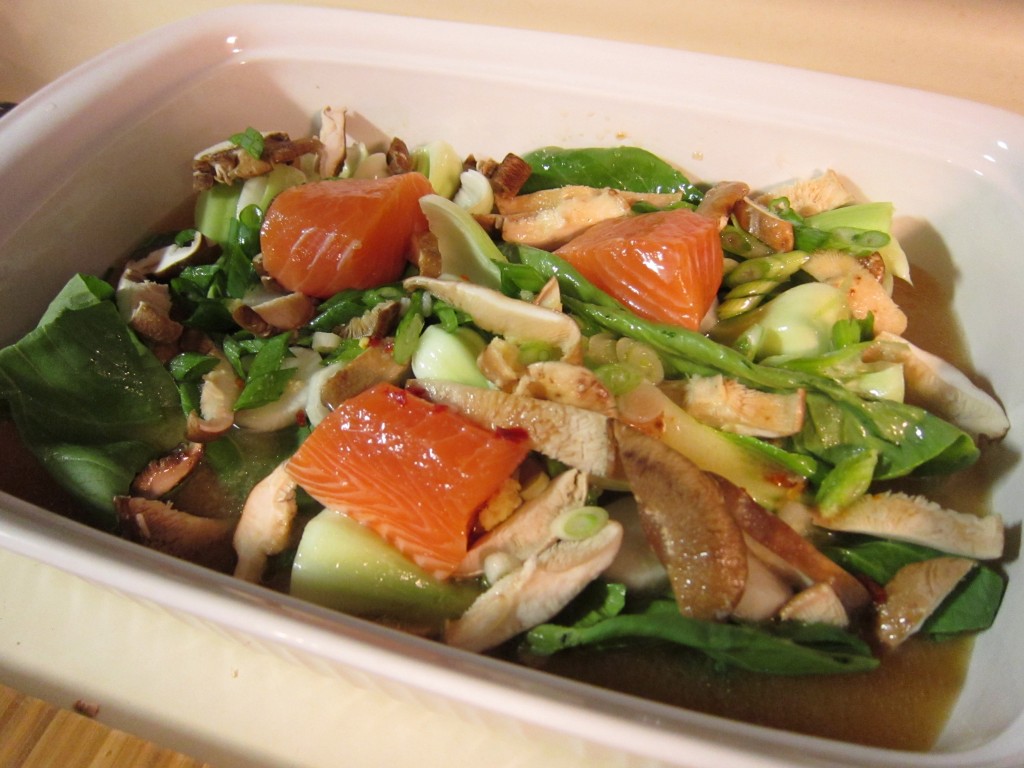 Baked at about 425 degrees for 20 to 25 minutes, it comes out looking and smelling intensely divine. I like to add a drop or two of chili oil to the top to finish it off.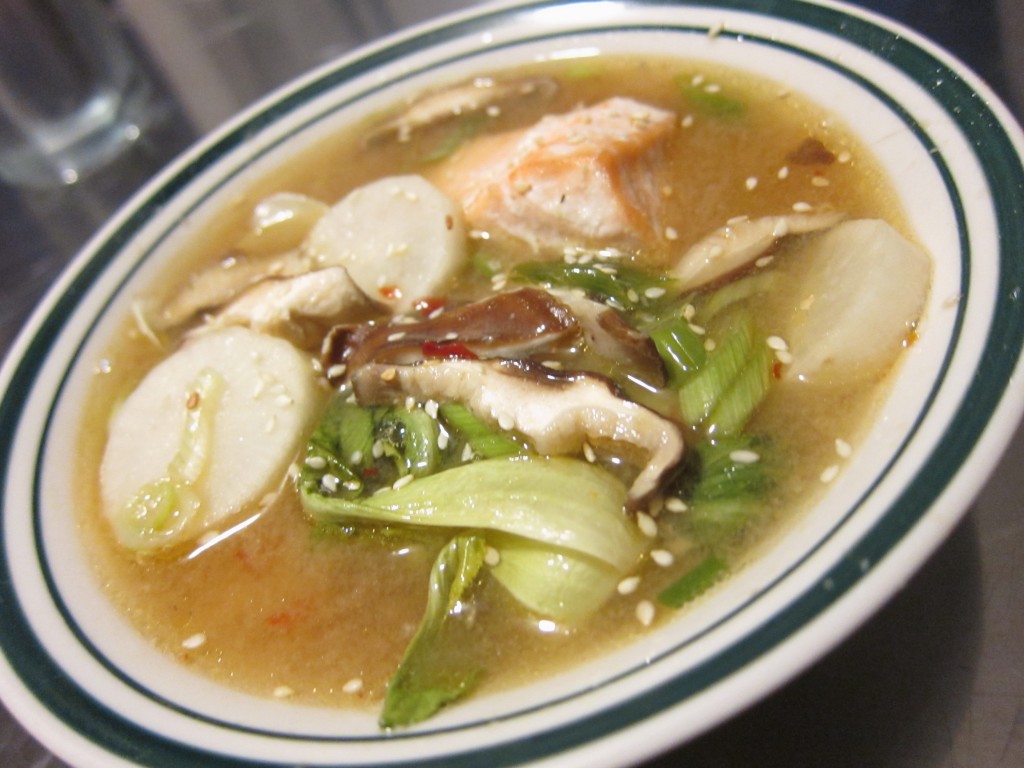 This dish is so easy because it's mostly just assembly. There's nothing you need to stand around and monitor while it's cooking, you just stick it in the oven and go do something else.
I still want a real clay pot to try this with, but the baking dish works surprisingly well. I'm sure this technique could work with many other kinds of soup too.
Mmmm…warm and spicy soup sounds so good right now.