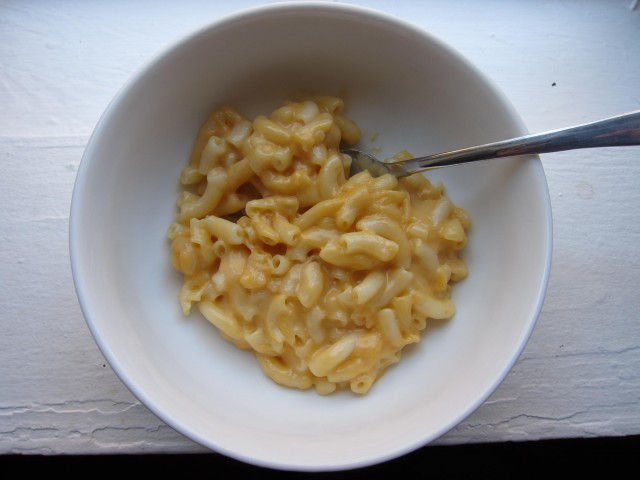 After I moved out of my parents' house at 18 and had to quickly learn how to feed myself, I relied on a few packaged products to keep me from going hungry. One product that I basically survived on was Stouffers' frozen macaroni and cheese.
Man, I thought those were delicious back then! Now though, not so much.
I don't know why, but on a whim at the grocery store the other day I decided to pick up one of these to see if it compared at all to the beloved memory of my frozen mac and cheese.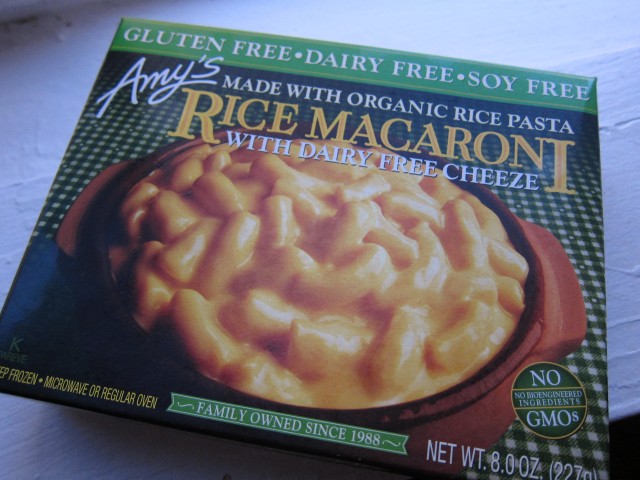 I really like many of Amy's products, so I figured it was worth a shot. Also, the ingredient list told me that they use Daiya cheeze, win!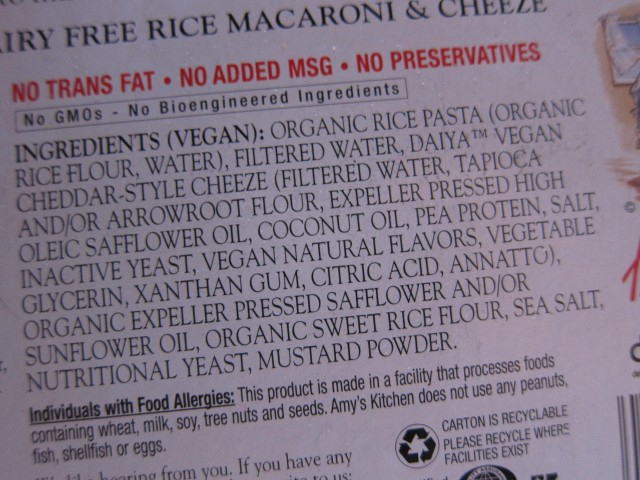 I pulled it out of the freezer for lunch today because I was completely and totally unmotivated to make anything else. However, as soon as I took it out of the box I had doubts.
I immediately thought, "That sure seems like an awful lot of cheeze for such a small quantity of pasta."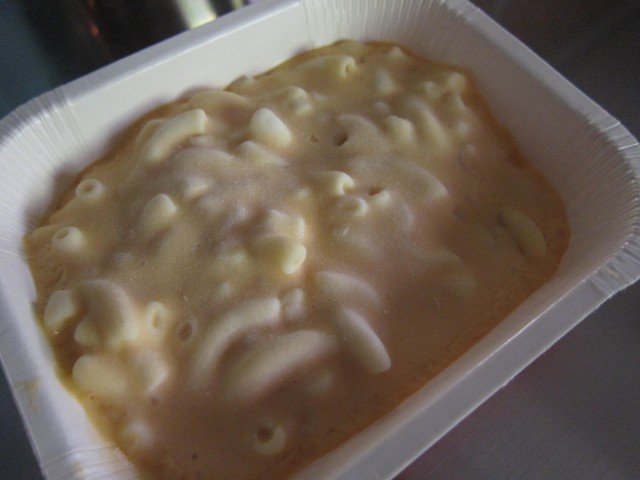 Hope emerged as it started to bubble away in the container. It was even starting to get that crispy cheese edge that you get with the Stouffers' brand! (You know what I'm talking about.)
I thought I'd be a lady today and not eat it directly out of the cardboard, so I spooned it into a bowl.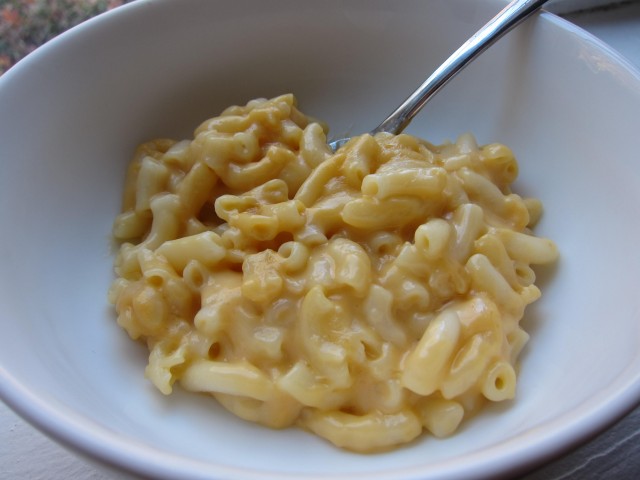 Meh. I really didn't care for it and couldn't even manage to finish it. The pasta really did taste like rice which was off-putting for some reason. The cheeze sauce had a waxy plastic-y mouthfeel that coated the roof of my mouth with grossness. The flavor of the sauce wasn't terrible, but still tasted pretty artificial. I guess I like Daiya cheeze better in small quantities.
Maybe I just haven't been away from real cheese long enough to appreciate this? I'm glad that it exists, but it's definitely not something I'll purchase again.
Are there any frozen vegan products you would recommend?