The wedding was set in DeBarge Vineyards, way out in the middle of nowhere Lafayette, GA. Truly one of the most stunning settings for a ceremony I've ever seen.
The owners of the vineyard built this grand outdoor event hall for their daughter who wanted to be married on the family property. Bryan and Caitlin were the first couple to actually pay to use the site, so they truly have a unique wedding experience! The unspoiled natural setting was breathtaking at every turn.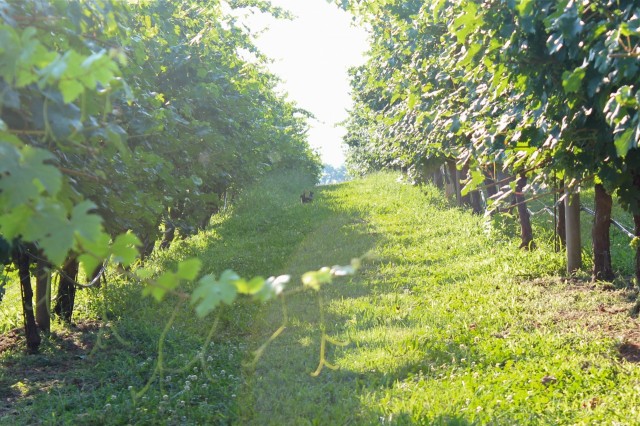 The forecast threatened rain all week, but the sun was gracious enough to be out the whole weekend, highlighting the rolling green-carpeted mountains. Bryan and Caitlin exchanged their vows under a bright blue sky surrounded by family and friends.
And Jeff made for a dapper groomsman!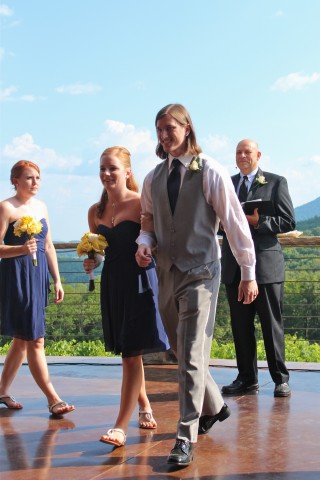 The wedding party…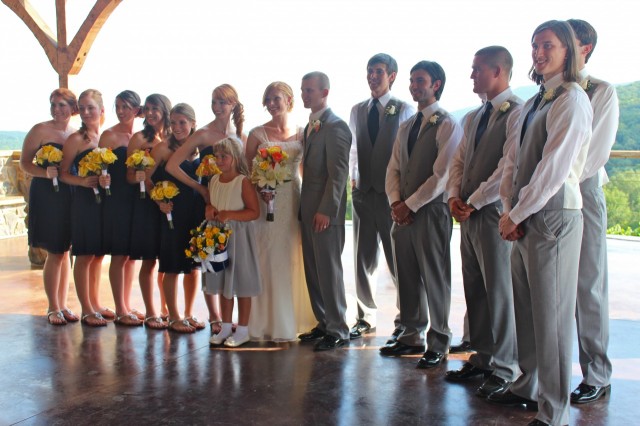 And the moment you've all been waiting for…the finished wedding cake!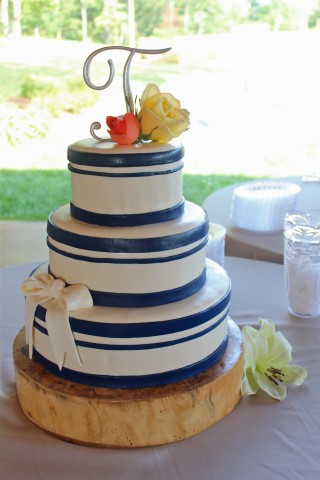 I'm very proud of this cake, it came very close to the look I intended and Caitlin was very pleased. The poor thing though, it was over 80 degrees out the whole day and the fondant was starting to look shiny and the stripes were holding on for their dear lives!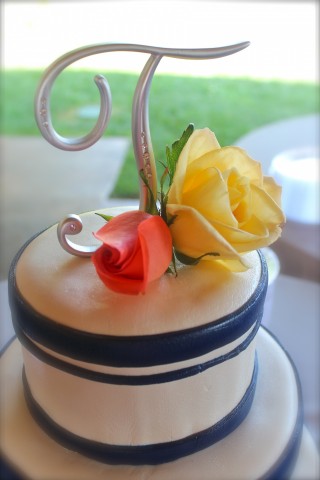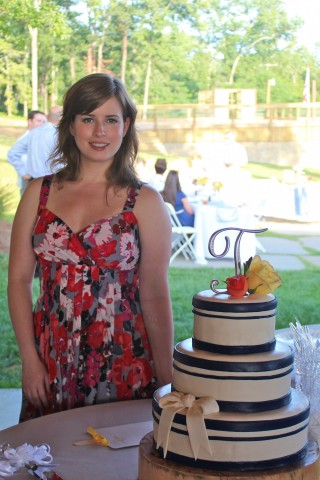 But the real question is: "How did it taste?"
Delicious! The vanilla cake was still soft and buttery, the buttercream wasn't melting in the slightest, and there was just the right amount of strawberry jam.
And Bryan had his very own groom's cake in red velvet with a cream cheese icing. He's a chemistry major headed to grad school in a few weeks, so this science themed cake was perfect for him.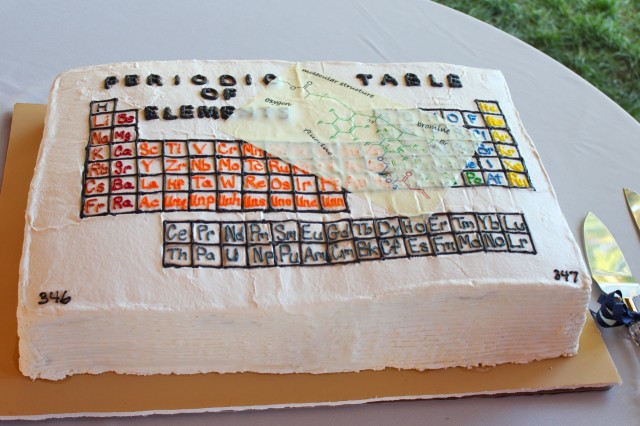 As the sun set, the mountains took on a shade of misty blue, and the light filtered through the rows of grape vines in golden ribbons.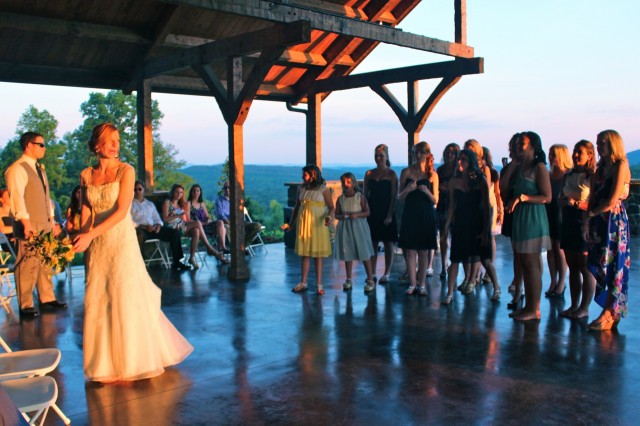 The newlyweds dashed off just before sunset on their way to a tropical honeymoon and a new life together.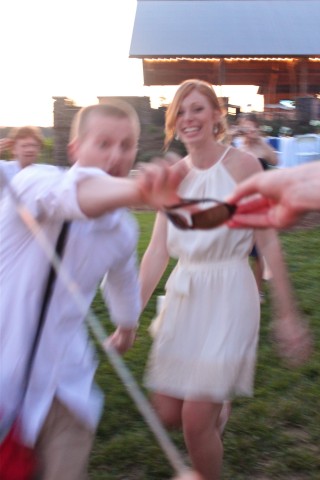 Thanks for allowing me to share this process with you again. It's a lot of work, as you've seen, but for a result like this it's hard not to want to do another one.