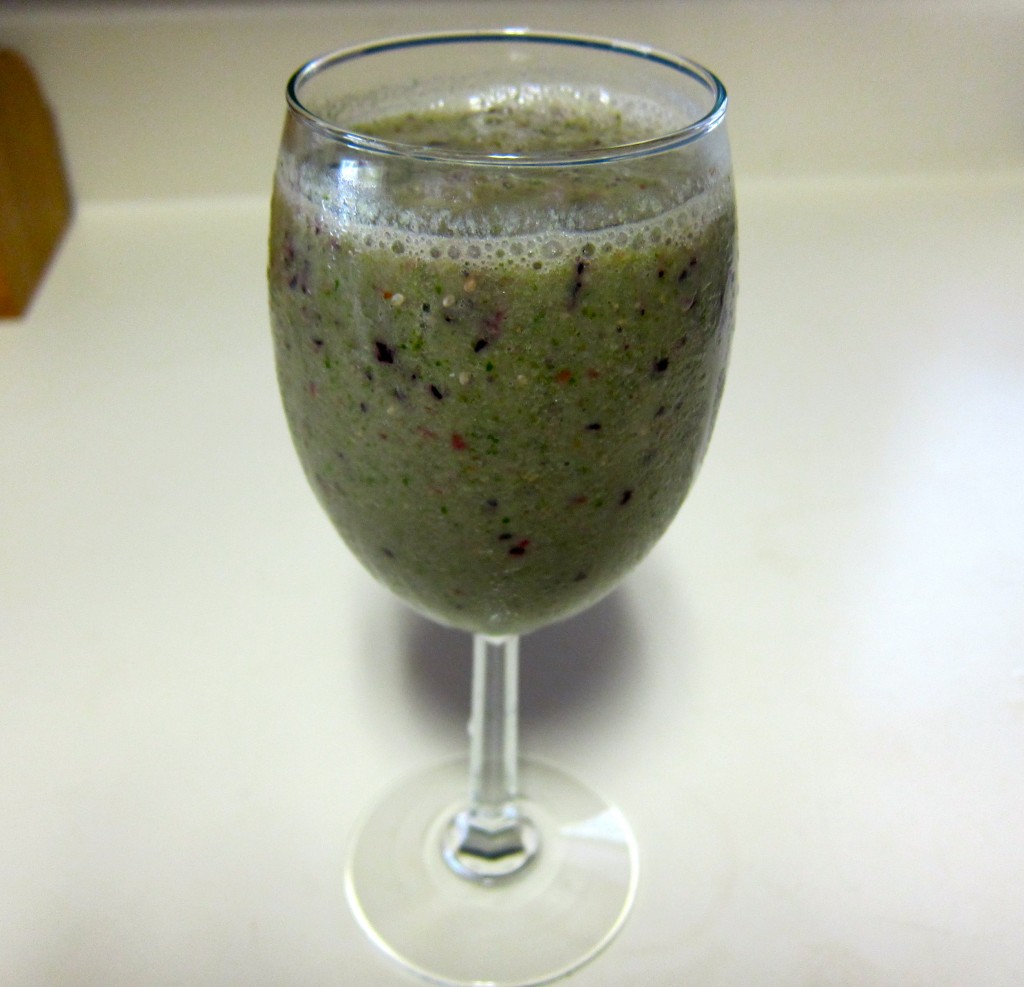 Lipstick on a pig, that's what that wine glass is.  That is one ugly smoothie.  I make one just like it nearly every morning though, and I love it like a mother should.  You're just gonna have to trust me when I say it's awesome.
Here's what's going on in that swirling abyss…
a big handful of spinach
a banana
tablespoon of chia seeds
handful of frozen blueberries
handful of frozen strawberries
about a half cup of coconut water
about a cup of hemp milk
I promise you can't taste the spinach, it just tastes like a creamy strawberry-banana milkshake.  No, I'm not trying to trick you into drinking something gross, it really is good!
Dark leafy green vegetables are some of the healthiest things you can put in your body, I just happen to despise them.  Blending spinach into a smoothie daily is a great way for me to get those nutrients into my body without having to chew through a bitter spinach salad.
It's a great trick.  You should try it.  Really….just try it!