Holy. Mother. Of. Pearl.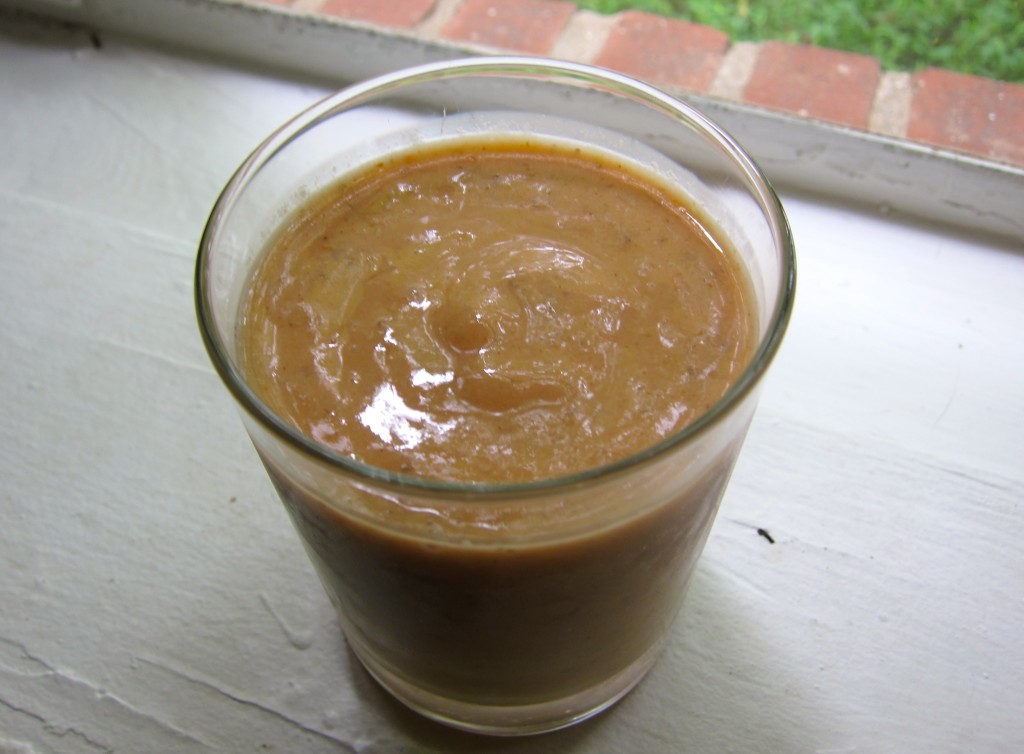 Tasting this smoothie was a total bliss moment.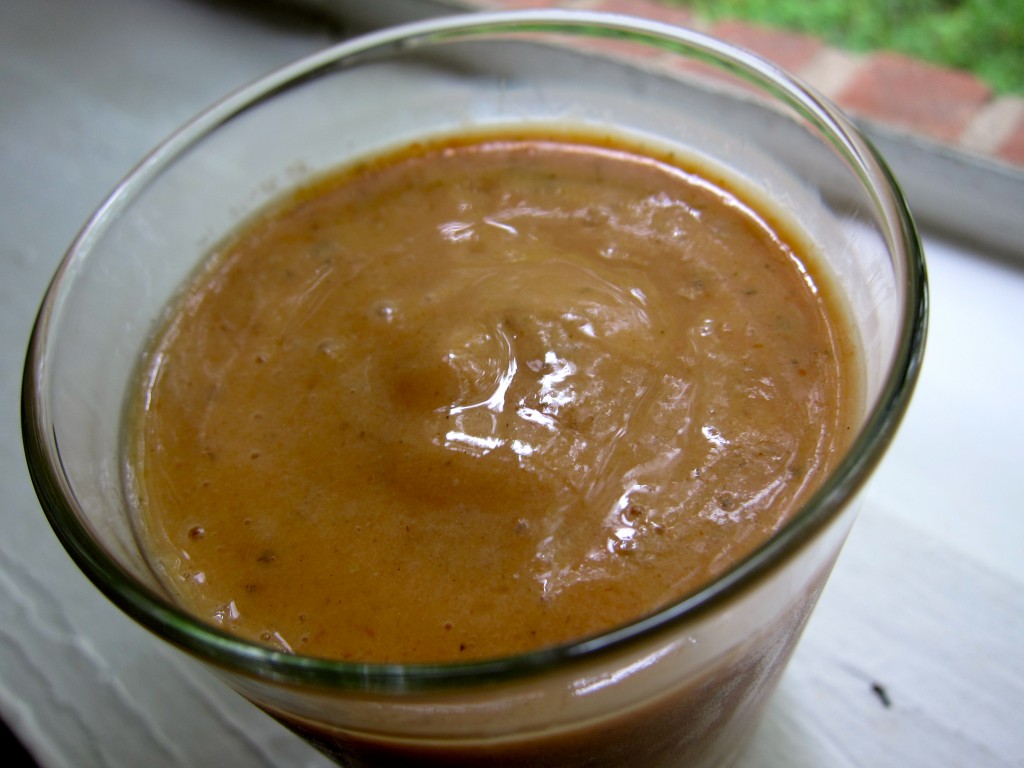 I have been longing for summer to end and for fall to break (for, you know, the 2 weeks we get to enjoy fall in Georgia before it just crashes into winter.)  This smoothie tasted like fall in a glass.  It was flavors of spiced pumpkin pie and creamy nog and butternut and warm honey all wrapped up into one.
Here's what went into the blender:
1/2 cup coconut water
1 cup almond milk
1/2 cup mamey pulp
half a frozen banana
tbsp. chia seeds
tsp. cinnamon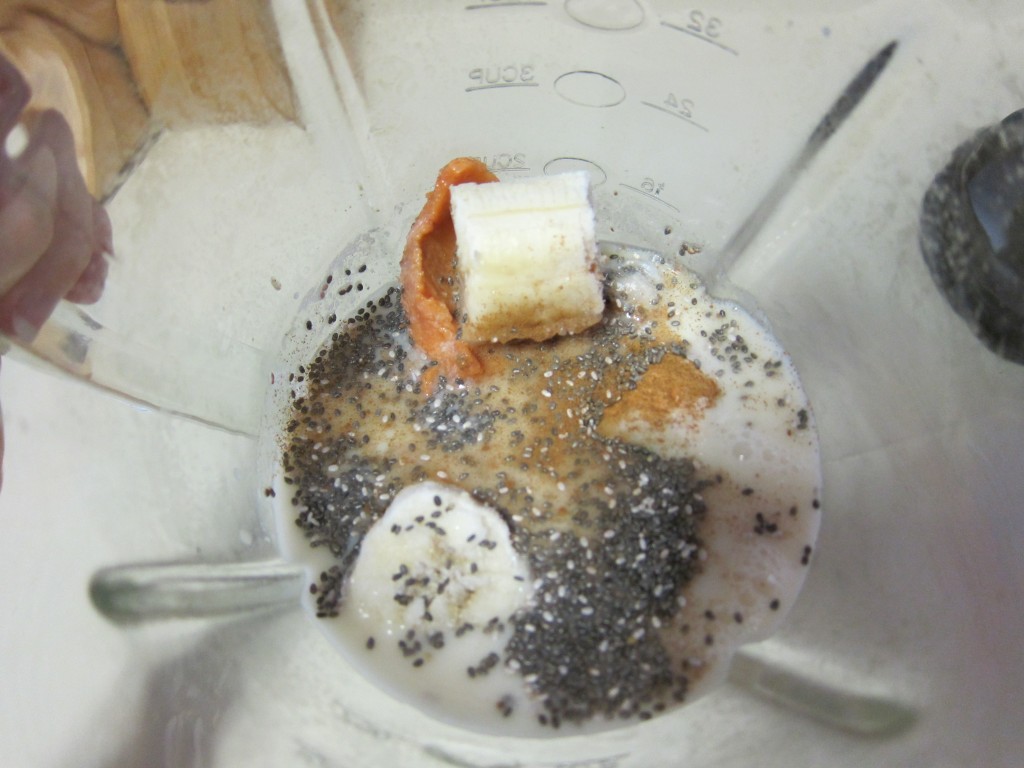 I will be making this again and again.  If you can get your hands on a mamey, grab it, it is pure autumn joy!
Mamey smoothie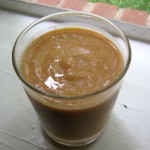 A smoothie made with an unusual fruit: mamey. It has the autumnal flavors of pumpkin pie with a fruity hint of cherry.
Prep Time: 5 minutes
Yield: 1 serving
Ingredients
1/2 cup

coconut water

1 cup

almond milk

1/2 cup

mamey pulp

half a

frozen banana

1 tbsp.

chia seeds

1 tsp.

cinnamon
Cooking Directions
Blend all ingredients until smooth.