The husband has been of town at a programming conference for a few days, so I took advantage of the situation by refusing to cook anything until he got back.  Don't get me wrong, I love to cook… just not every single night.  Also, by not cooking I was forcing myself to eat a lot more salads and raw veggies.  Good, right?   I made a meal out of roasted red pepper hummus, baba ganoush, quinoa and chickpea salad, fresh raspberries, all with carrots and pita chips for dipping.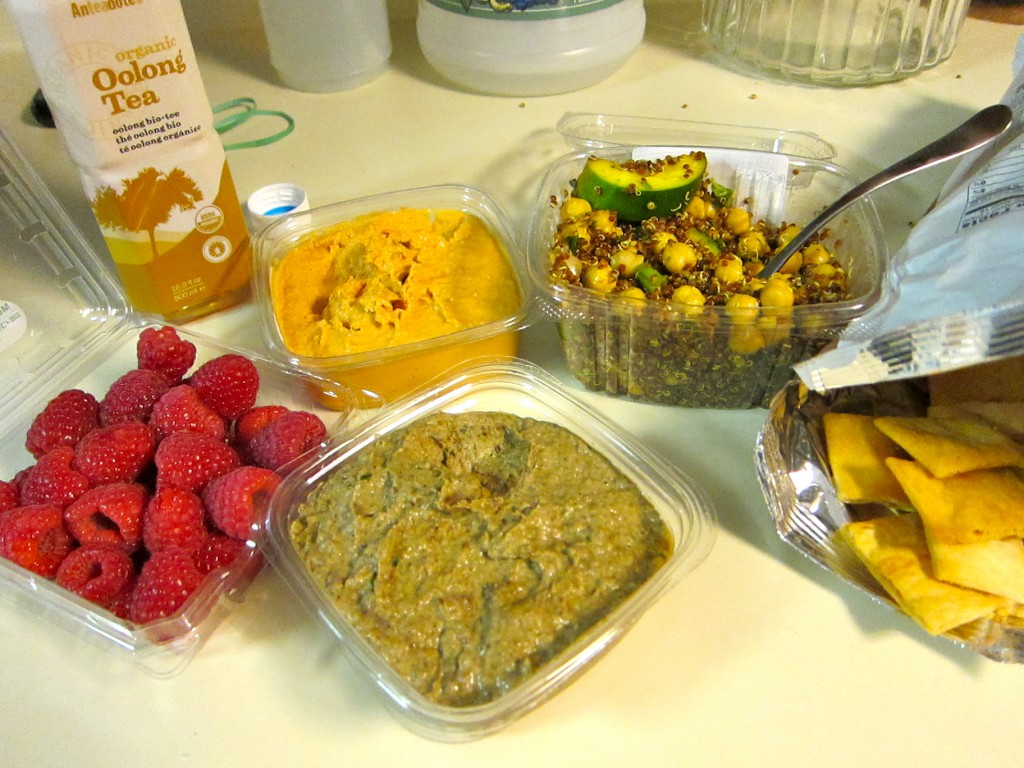 (Carrots not shown. I promise they existed.)
I enjoyed it all with one of these: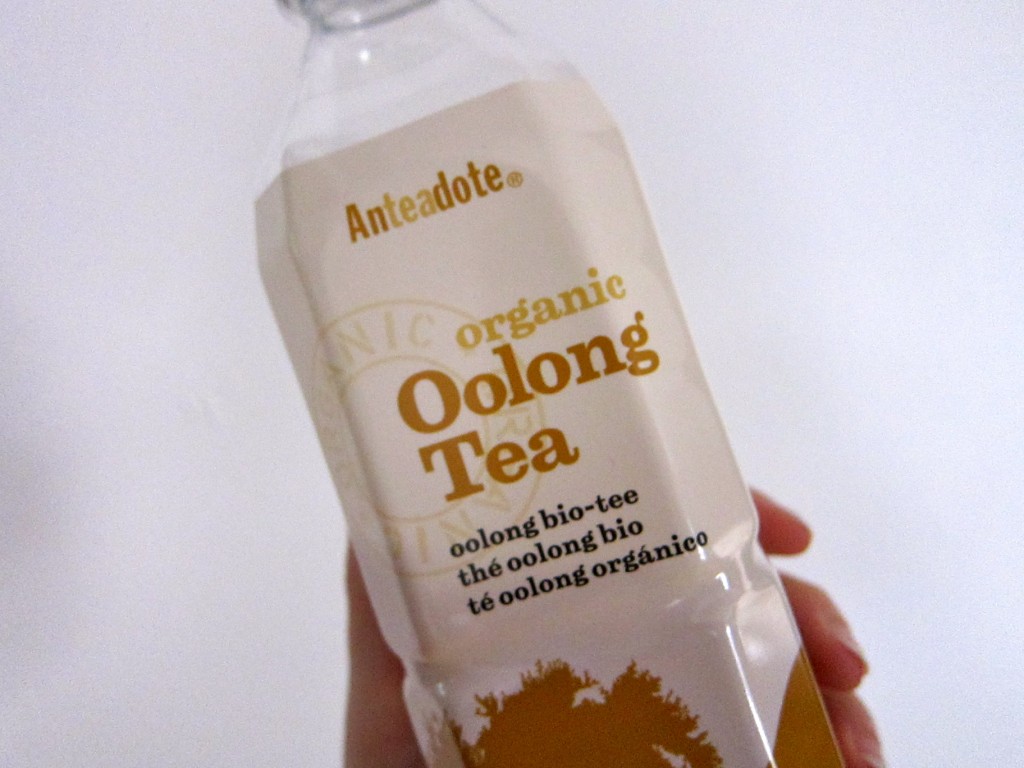 A tasty brewed oolong.  I had never tried this brand before, but after I took it home I realized something interesting about it: it is made by Adagio Teas, a company my husband and I have ordered loose tea from for awhile now and really enjoy.
If you continue reading this blog for any length of time you will learn just how much my husband loves tea.  He knows the exact temperatures and brewing times for every kind of tea you can imagine.  He loves the ritual and precision of brewing and re-brewing a perfect cup.  He has several teapots, but not the kind your granny has- these are the kind made by hand in China from a very specific type of clay.  All this is to say, the man loves tea.
Anyway, I was happy to discover that I'd unknowingly supported a company that I already love and want to succeed.  If you love tea even one tenth as much as my husband does, give them a try, we've always gotten really fantastic stuff from them every time.