One of my favorite blogs to read is Gena's Choosing Raw.
Even though I don't follow a raw foods diet, her blog has shown me that there are many ways I could be incorporating more raw food, and the plethora of yummy recipes she's created have helped me to do just that.
One recipe I make constantly is her carrot miso dressing.  I can remember the first time I made it I was looking at the raw carrot chunks in my half-made dressing and thought "well, it'll probably be good for health food, but not really good." I was so wrong.
There were so many "mmmms!" let out during that first salad. I couldn't believe I was enjoying a salad that I made that much, as I'd never been able to recreate the awesomeness of a restaurant salad at home before.
I tried to use up the left-over bottles of pre-made salad dressing in my fridge, but after a month I gave up and threw them out.
The best part is that it's really simple to make.  I followed her recipe exactly the first time, but now I substitute the soy sauce for a heaping tablespoon of tahini. The miso I use is already so salty that adding soy sauce was too much, and the tahini makes the dressing slightly creamy.
It's as easy as throwing everything in the food processor…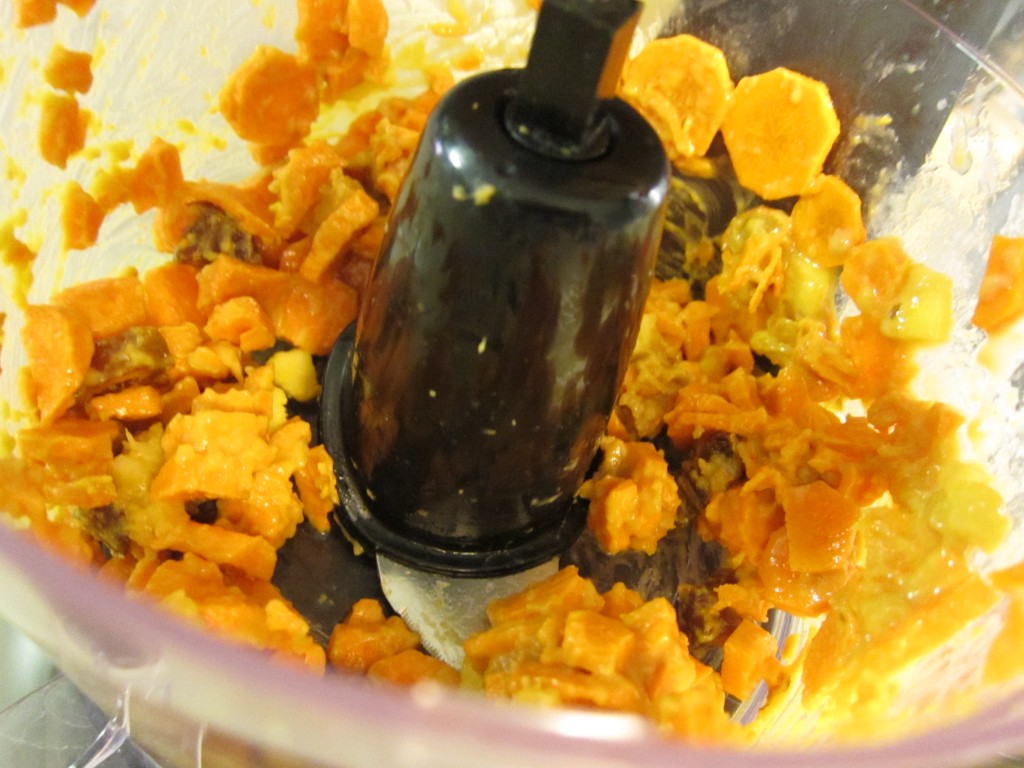 Blitzing it up thoroughly…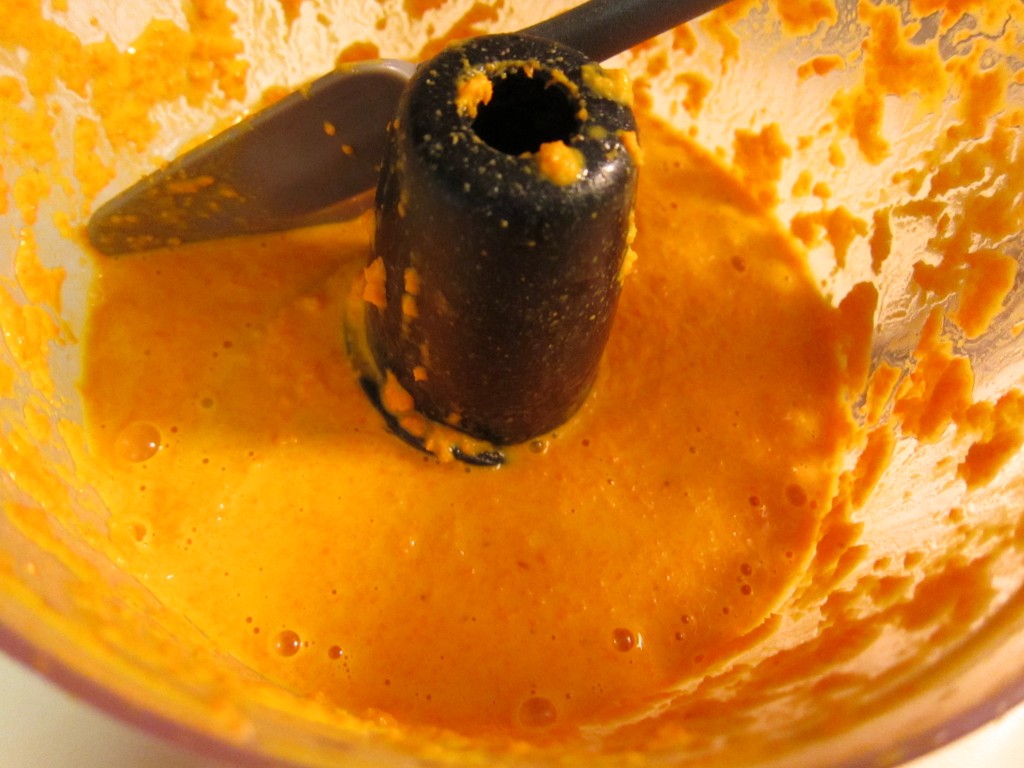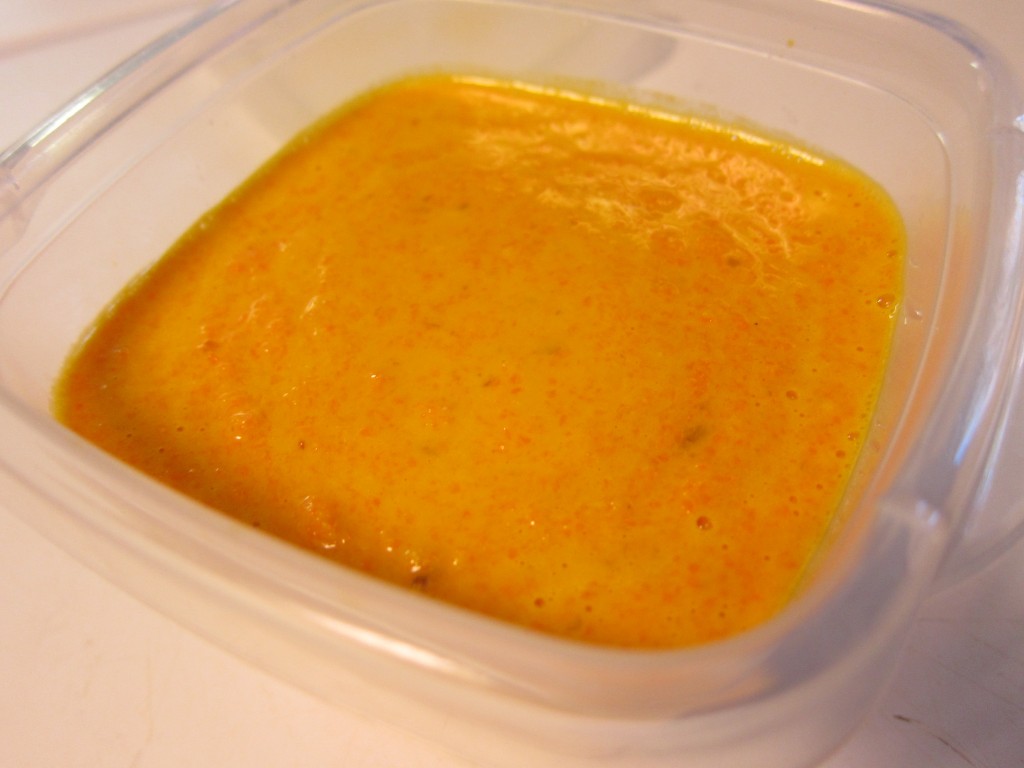 Or using right away…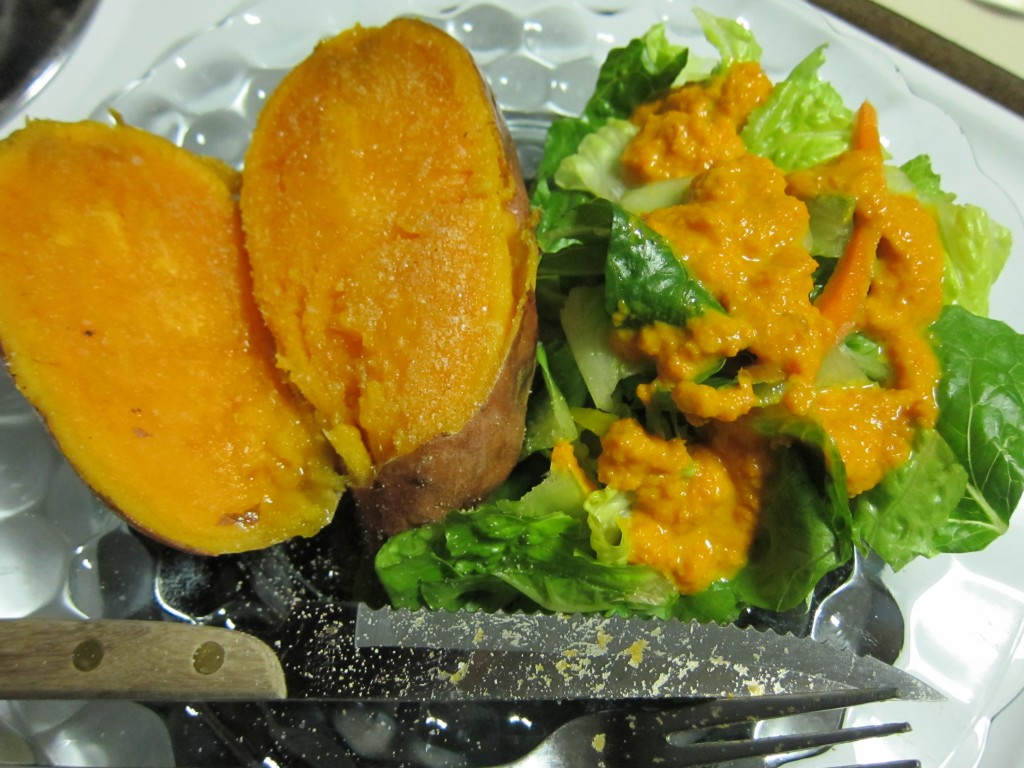 Mmmmm….. That's a baked sweet potato covered in garlic powder, salt, and honey. Sounds weird, but it's an awesome combination. Paired with a small salad topped with the carrot miso dressing, it was a delicious ode to orange!