Sitting here eating a little breakfast of toasted vegan pumpkin bread smeared with Earth Balance, and a hot and damp-smelling pu-erh tea.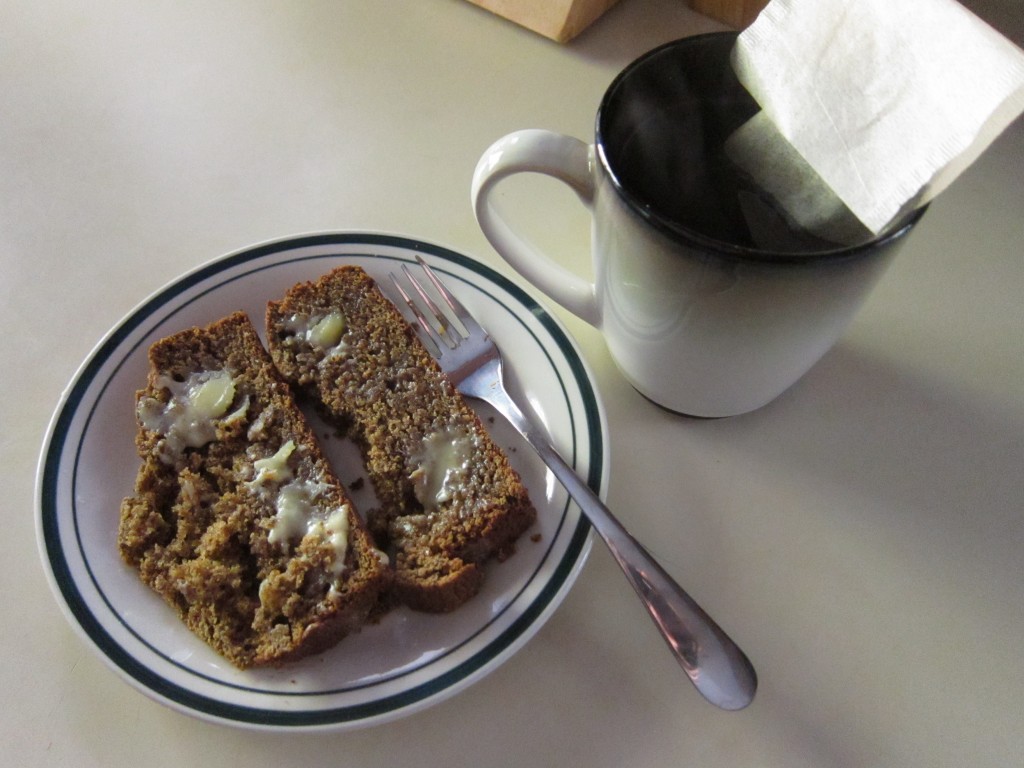 Today is a great day because it's my husbands last day at his current place of employment!  He is moving on to much greener pastures and I'm so proud of him for pursuing more fulfilling work.
What's really great about that is that I get him all to myself all week while he takes some time off before his next job starts.
I love it when we're off during the week together.  It makes me feel so sneaky, like we're cutting class or something! I also never get anything done when he's home cuz we goof off and play games all day.
Maybe I should try to get a little housework done before he gets home then?