Mmmm…so warm and comforting!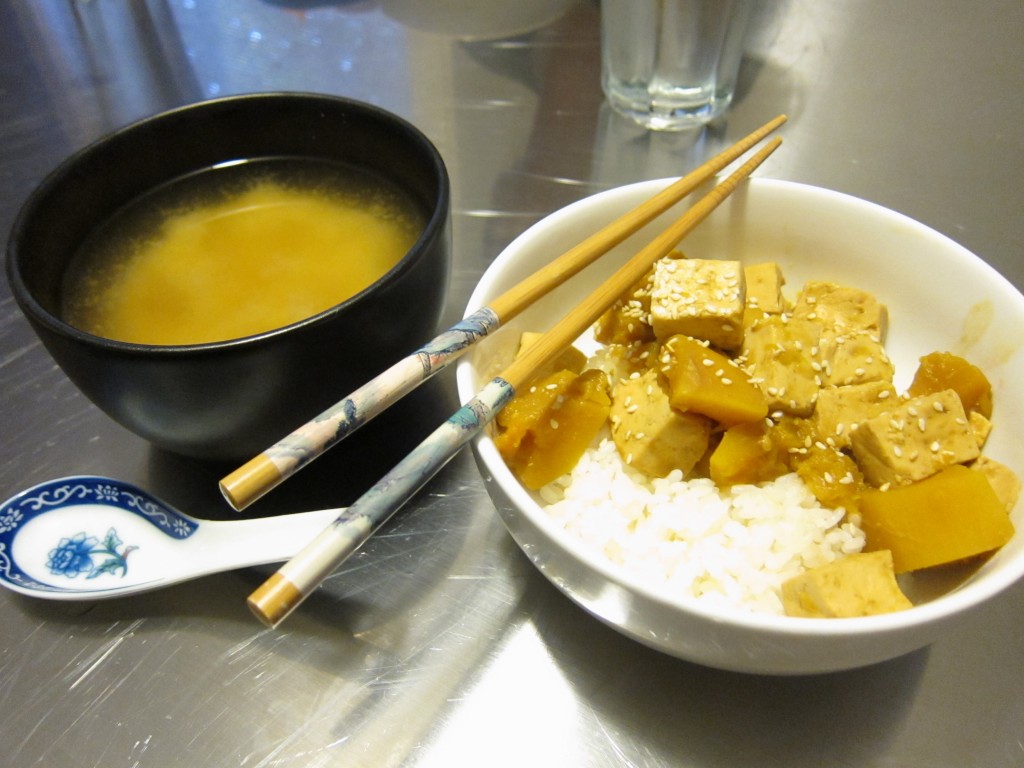 If you haven't noticed, I cook Japanese food a lot.  It's easy, healthy, and delicious. What's not to love?
But if cooking Japanese food sounds intimidating to you, I completely understand why. Many recipes require ingredients not found in the typical Western pantry, and even if you could find them at a local asian market, would you ever use them more than once?
Many of the typical cooking techniques used in making Japanese foods are also not typical for an American home cook, but none of them are difficult, just different.
I think one problem that many people have with cooking Japanese foods is just that they don't really know what those foods are outside of sushi. Sushi is admittedly not a meal for a beginner to prepare, especially if you want it to look nice. But there's just so much more out there, and I think that one good place to start is with the donburi.
A donburi is, in essence, a bowl of rice with something tasty on top of it.  Traditionally, most donburi toppings are simmered slowly in a dashi-based stock with other flavorful sauces added, and left to reduce until all the liquid is evaporated and/or absorbed by the ingredients.
Here's one I made last night that contains a few substitutions for some more traditional items.  You need:
Half a butternut squash, cubed
One block extra firm tofu, pressed and cubed
Vegetable broth to cover
3 tbsp. mirin
3 tbsp. soy sauce
approx. 3 tbsp. miso paste
sprinkle of sugar
Just add all the liquids to a pot and turn it on to medium-high heat.  Whisk to incorporate the miso, then add the squash and tofu. It should look like this…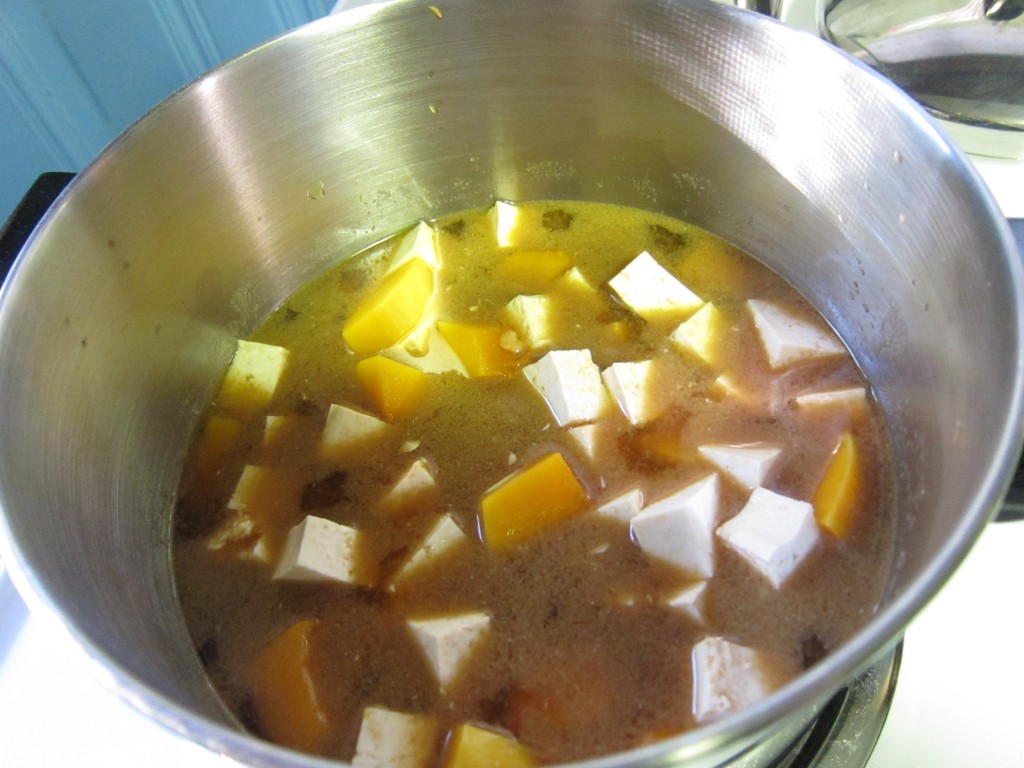 All you need to do is keep this pot at a steady simmer, but not boiling, until most of the liquid is absorbed. Don't stir or you'll break apart the squash, just let it do it's thang.  It'll look like this after 30 to 40 minutes…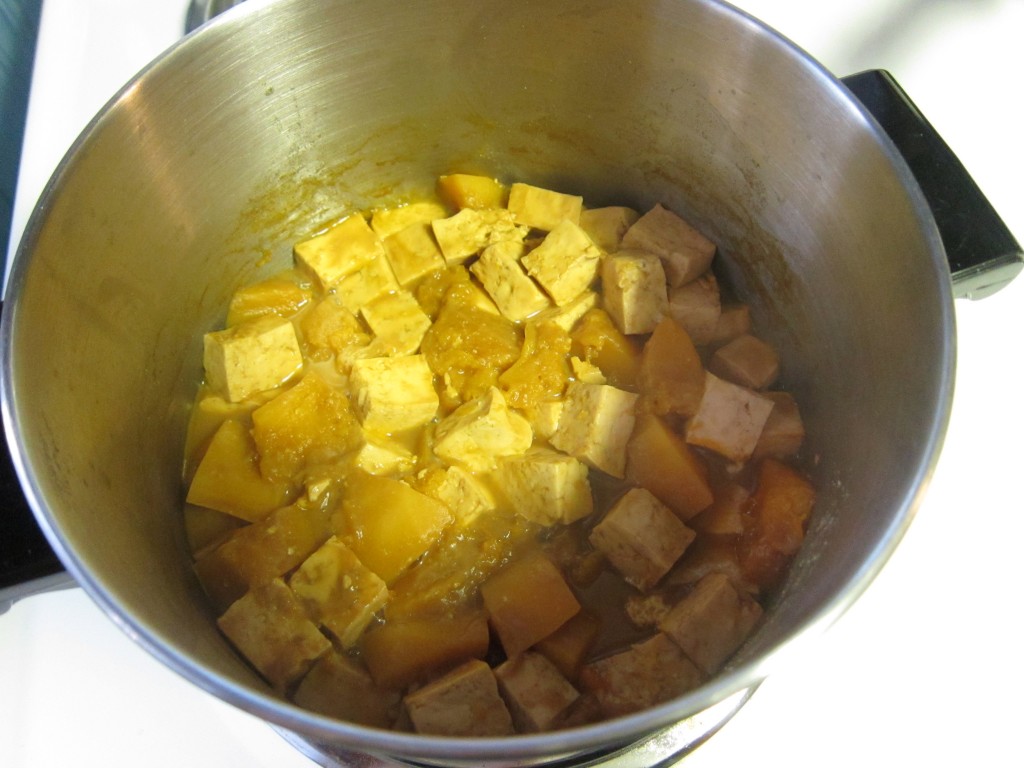 That's really it.  Put stuff in pot. Simmer. Eat.
As you can imagine, this technique works well with most any vegetables or cuts of meat you may have on hand.  The sauce can also be tweaked to whatever your tastes are or whatever ingredients you have in the fridge. I used butternut squash this time because I had some pre-chopped and waiting in the freezer, though I think sweet potato would have been even better. I used vegetable stock so that I wouldn't have to add the extra step of making dashi stock. (Dashi tutorial will follow soon!)
That's the beauty of the donburi, the addition of rice turns a bunch of random stuff into an impressive meal with minimal effort.  With all the time you'll have left over you can concentrate on making perfectly sticky sushi rice!
Come to think of it, I should show you how to make sushi rice too.  Coming soon!