8am is one of my favorite parts of the day. Jeff gets up and gets ready at 7:30 then wakes me up so we can have breakfast together, and as warm and comforting as that bed is, I really do want to get up for our morning ritual.
He'll fill up the teapot and put it on the hot eye, we'll both arrange our tea necessities, he'll start mixing up his instant oats while I pet the cats who are starving for love after a night alone. I'll make a remark about how fricken freezin it is in our apartment and then we'll take our things to the desk and check our email and favorite sites and blogs and whatnot.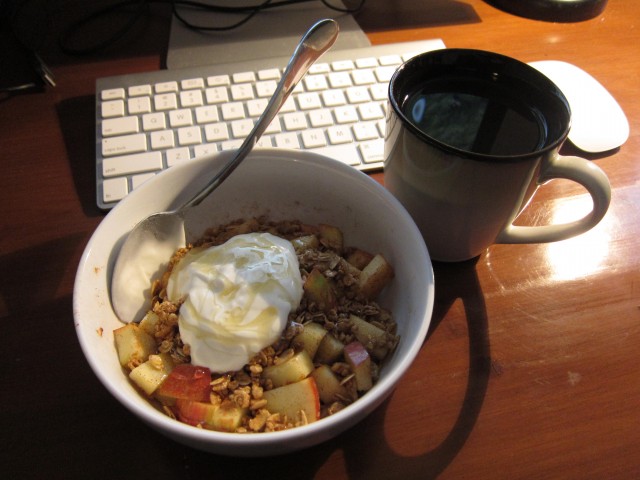 I don't always make breakfast right away while Jeff is making his, and I didn't today because I knew that I didn't want oats again but I didn't know what I did want.
Maybe I could do something with this?…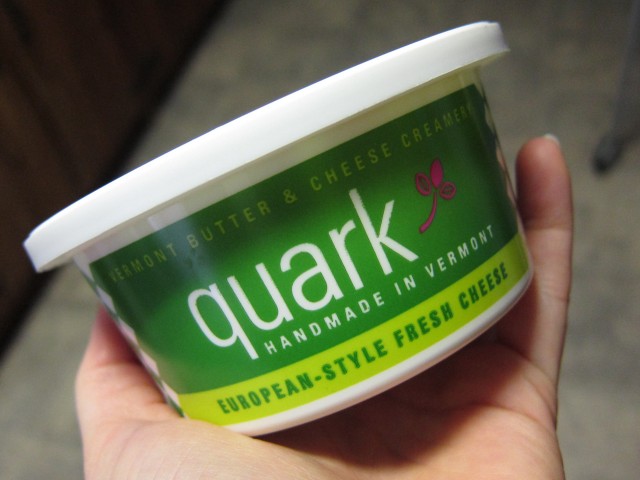 Picked up this container of quark at the market yesterday, not really knowing what to expect. I just thought it'd be an interesting departure from yogurt.
I plopped some on top of a chopped apple with cinnamon, granola, and honey.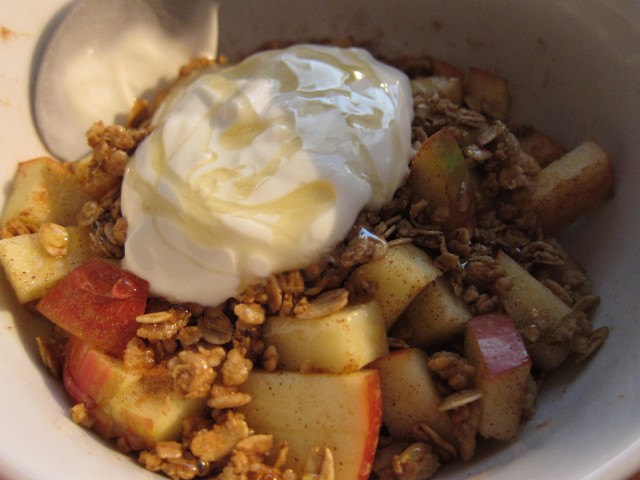 It had the consistency of greek yogurt with the smell of sour cream and the taste of cream cheese. The flavor was really strong in this big dollop so I mixed it all in to distribute it better.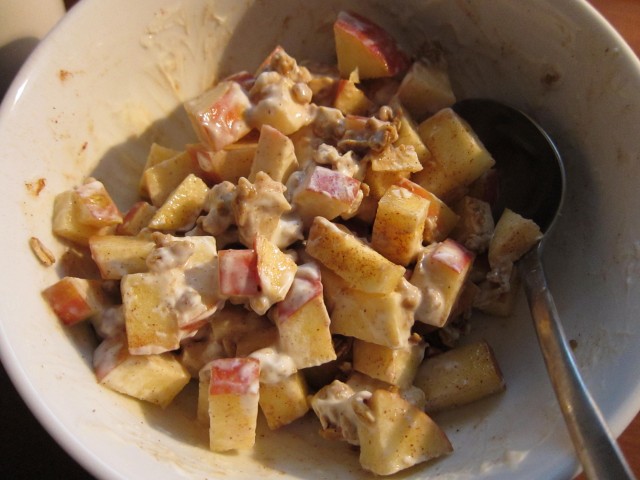 I ended up pouring a bit of maple syrup on top as well to try and cut through the rich cheese flavor. I thought I didn't like it at first bite, but as my palate got used to it I really started to enjoy it. The whole mixture tasted like a deconstructed apple cream cheese danish.
All in all, I really like it. I don't think I would eat it straight like yogurt but it was really good mixed in with other flavors.
Ever had quark?
Something else you can think of that I should try?