Today, I'm nursing a major pork hangover.
That's because last night Jeff and I met up with our friends, John and Emily, for a special dinner at The Iberian Pig in Decatur Square.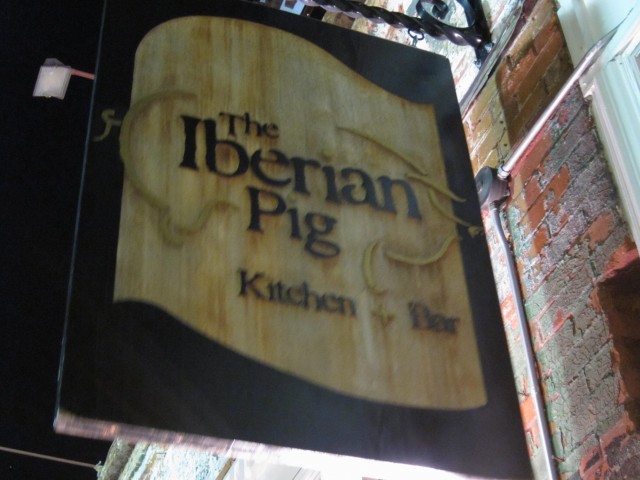 Jeff and I have been there twice before, so we knew it was going to be amazing.
We had to wait for over an hour because none of us thought to make a reservation at a busy restaurant on a Saturday night during prime dinner hours. Oops!
No problem, cocktails make time fly by faster! I got an Old Fashioned…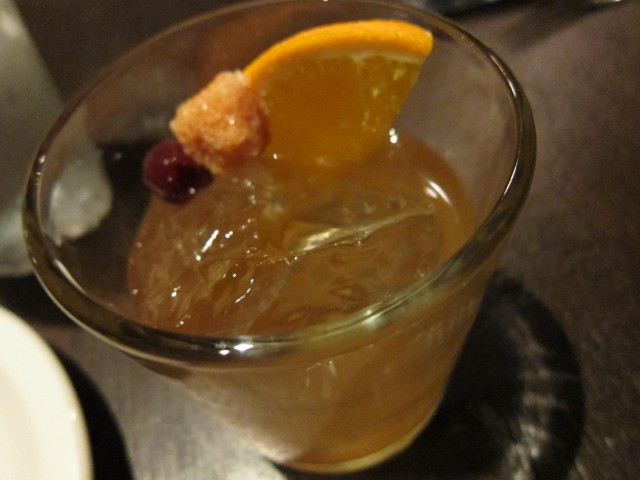 It was an exceptionally good one too. Jeff and John both got Old Fashioned's as well but theirs had drops of "bacon essence" added to make them an amazingly unctuous experience. Emily had a Bramble, a muddled blackberry cocktail that looked insane.
We decided to order tapas for the table rather than individual dishes so that we could try more things.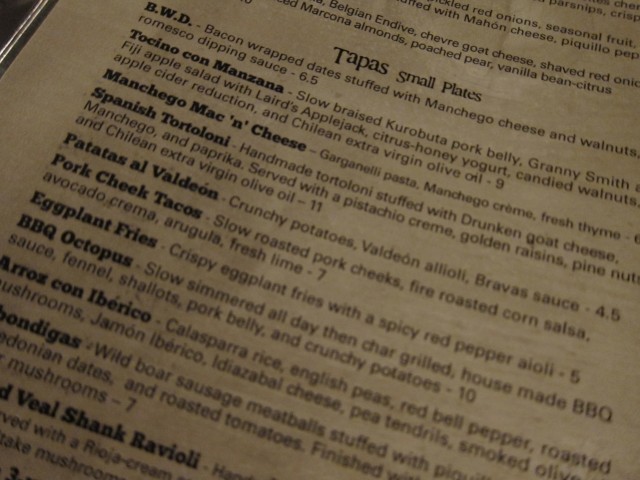 Before we could even get started though we were gifted a plate of the pork cheek tacos as compensation for our long wait. Don't mind if I do!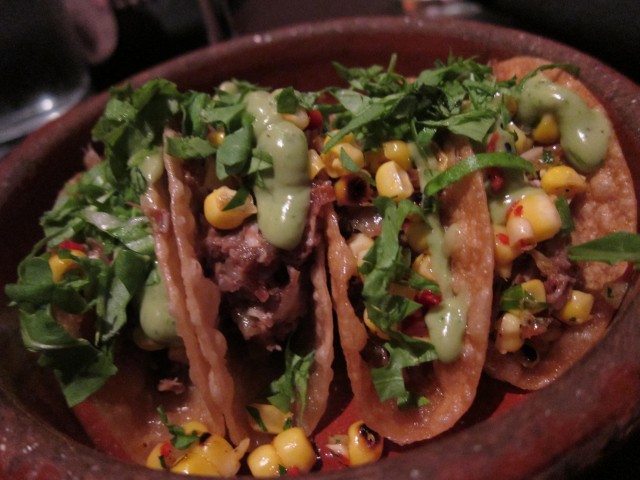 Yeah, that took the hunger edge off.
We ordered a bunch of things to get us started. First up was the charcuterie platter, consisting of manchego and cana de oveja cheeses and jamon iberico slivers all with crusty bread, olives, espresso aioli, and fruity accompaniments.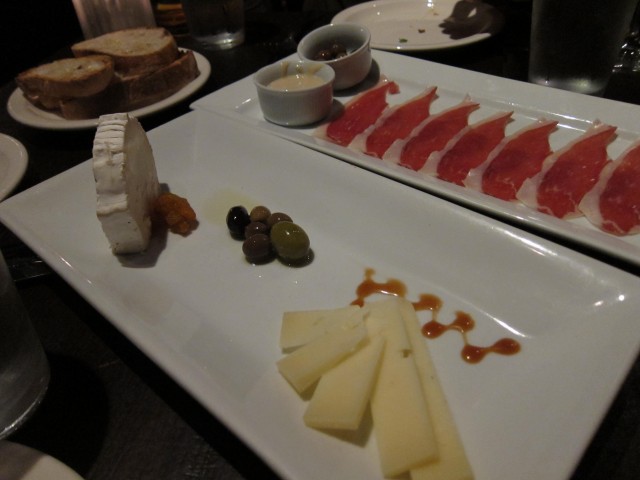 I'm in love with the cana de oveja cheese. It's the semi-soft sheep's milk wheel-shaped one with apricot accompaniment. Tasted like a Spanish brie. Of course the Iberian ham wasn't bad either!
Then we had the Spanish tortoloni, delicious tangy cheese-filled tortoloni in a pistachio cream sauce with golden raisins and pine nuts.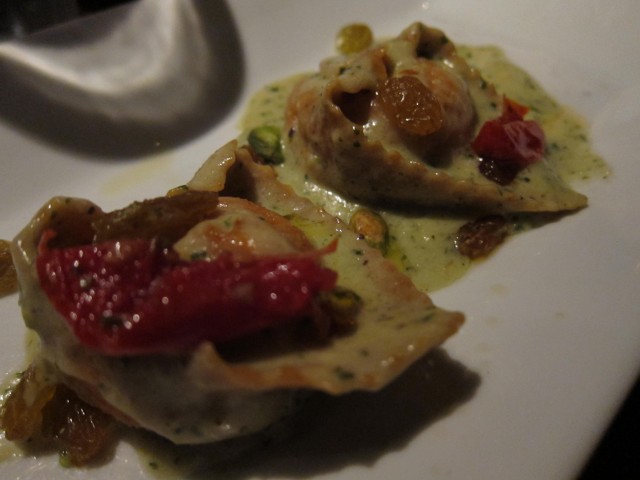 One of my favorites!
Then, the albondigas. These were meatballs made from wild boar sausage in a luscious pimenton pepper cream sauce. Very appropriate to say "Amazeballs!" here!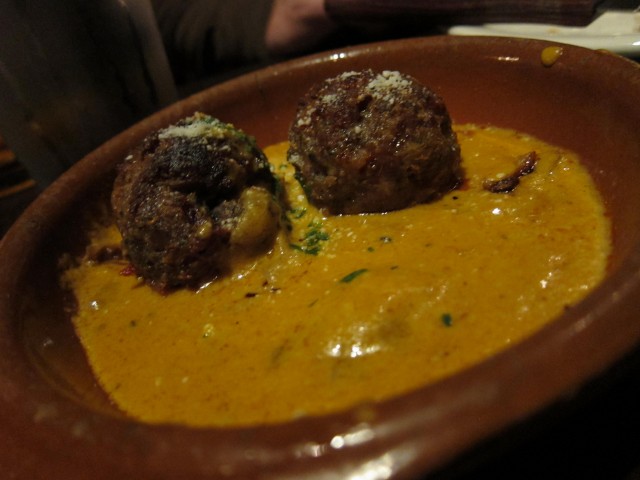 We also had a plate of asparagus with melted manchego and serrano ham in a moscatel wine sauce, but I forgot to photograph it as we were passing plates all over the table at this point.
Next round of yummies started with the barbequed octopus. Correctly prepared, soft but springy octopus is one of my favorite foods. It was served in BBQ sauce with crunchy roasted potatoes and bits of pork.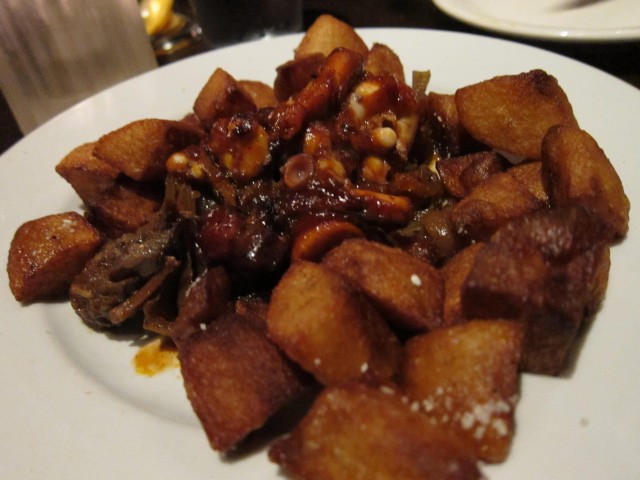 Then the huevos con trufa, a soft poached runny egg over slow-roasted pork cheeks and caramelized onions dripping on crusty bread slices with hints of black truffle.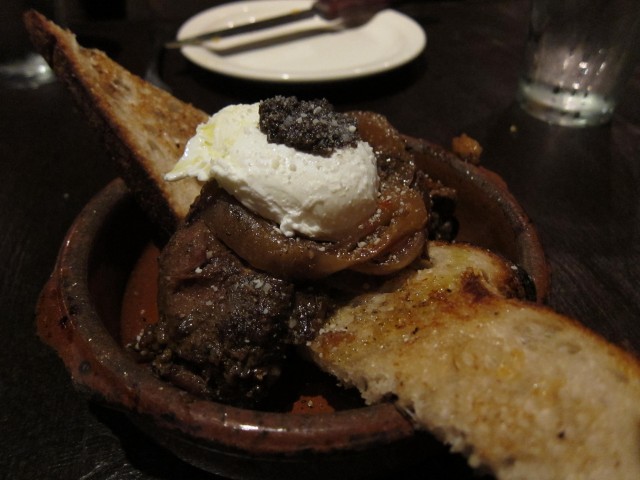 Woah, totally killer! Every part of this dish was meltingly soft except for the crisp pieces of bread that served to sop up all the salty juices!
Then, we had a flatbread topped with arugula, smoked salmon, fried capers, red onion, and a citrus creme. Normally, I would have loved something like this, but in comparison to all the other amazing things we were eating, it just didn't do it for me.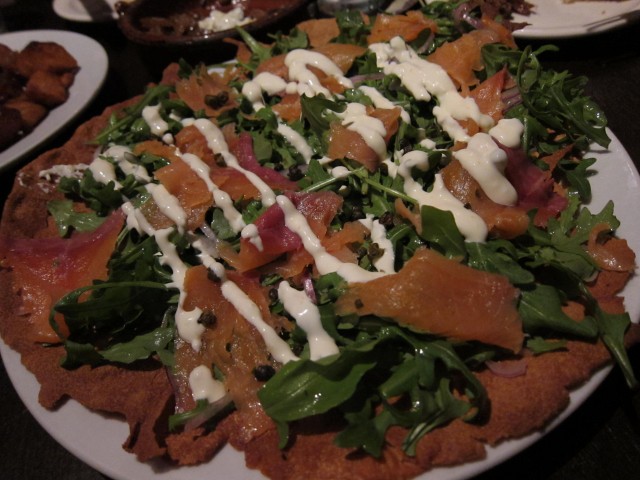 We were feeling the oncoming fullness, but figured we could split two more plates.
We got the croquetas de queso, fried balls of tangy creamy cheese with a lavendar honey creme slathered across the plate.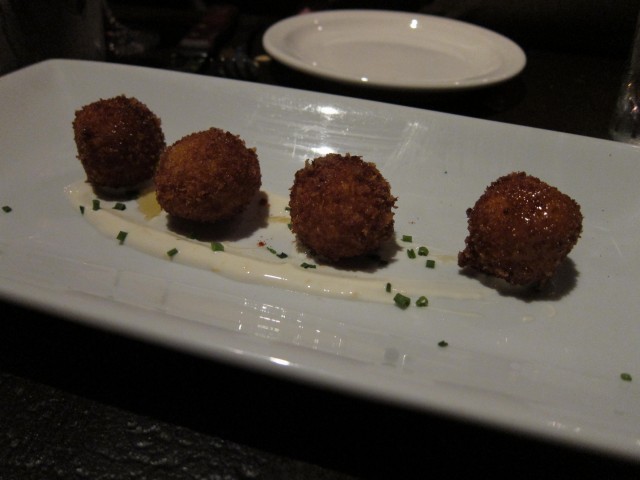 Each one was a two-bite ball of bliss!
Last dish of the night was the veal shank ravioli with roasted shiitake mushrooms, rioja creme sauce, and black truffle creme fraiche. Killer.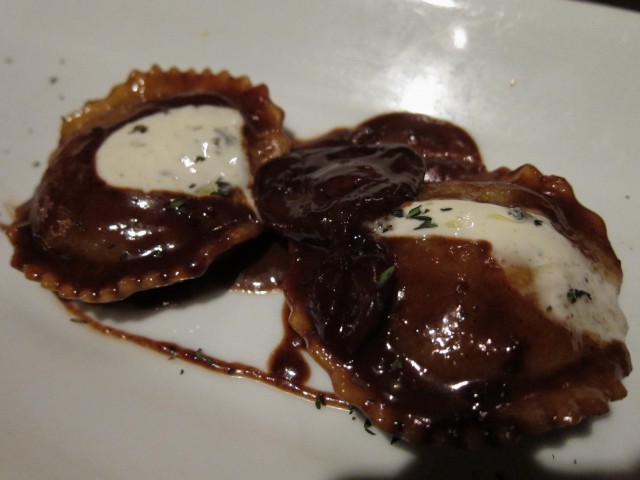 You know where this is going, don't you? Dessert, that's where.
Jeff and I split an orange cheesecake. It was so feather-light and cooling, not thick and heavy like you might expect.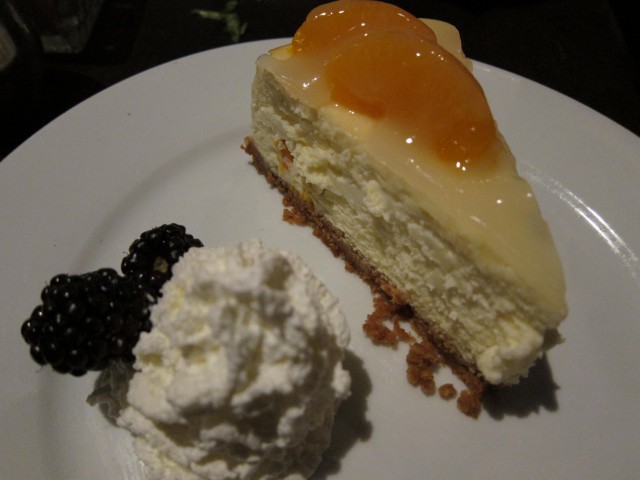 John got the copa catalan, which we've had once before and loved. It's a vanilla bean panna cotta topped with an espresso sauce. It has a kind of granular sugar quality that is texturally interesting.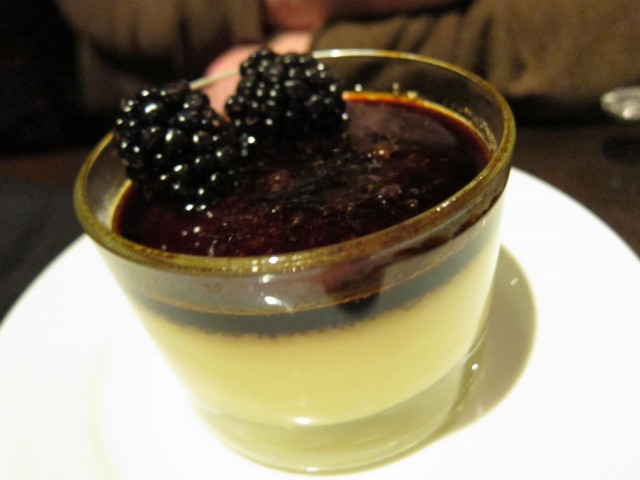 We were so full!
So glad we got to go back to The Iberian Pig, it's one of Decatur's real treasures.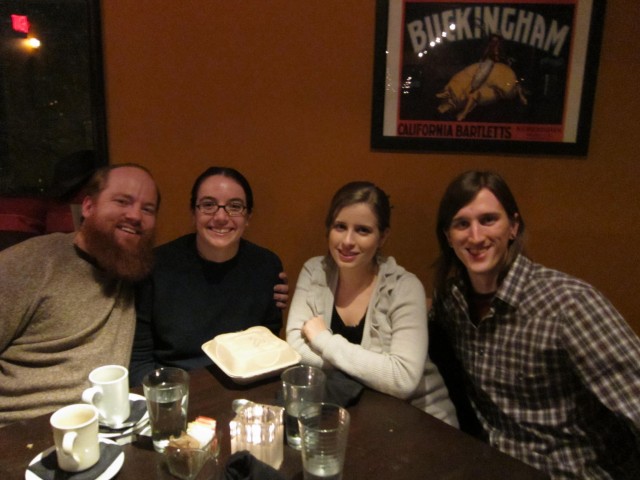 What's the most delicious dish you've ever had at any restaurant?