While visiting the vet the other day we learned two very interesting things: One – That our vet lives in generally the same neighborhood as we do and passes our apartment on her way to work every day, And two – That there is a very nice little park and walking trail less than a mile from us that we've never even known of.
We spent an hour or so in the afternoon earlier walking along the streets in our neighborhood on the lookout for said park and really enjoyed just taking in the sunshine and all the blooming blossoms around us.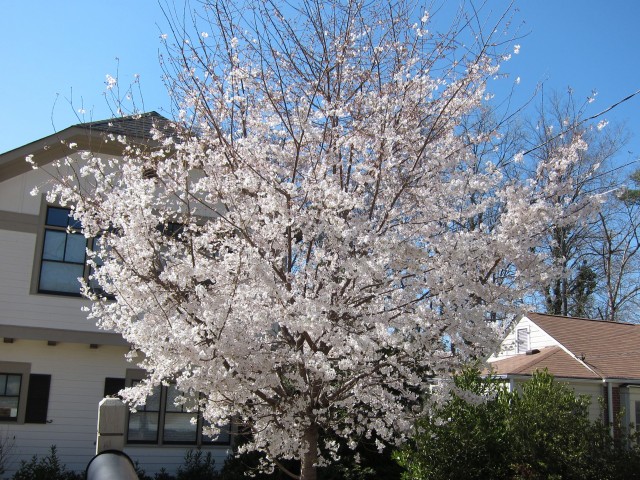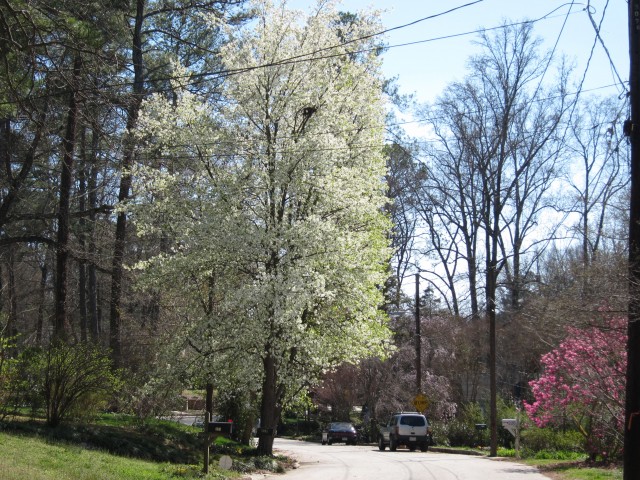 We spotted it down below the street we were on but couldn't seem to find the entrance.
There were signs, but we still couldn't find our way in. I guess they don't call it Hidden Cove Park for nothing!
We did eventually find a trailhead that we hoped would lead us there.
There was a nice trickling stream that ran alongside the trail that we got to enjoy the sound of as we walked.
Lots of nice vantage points to take in the scenery.
Oops! Someone lost a bike tire down there!
We sat and gazed at the rippling waves for a while then headed on.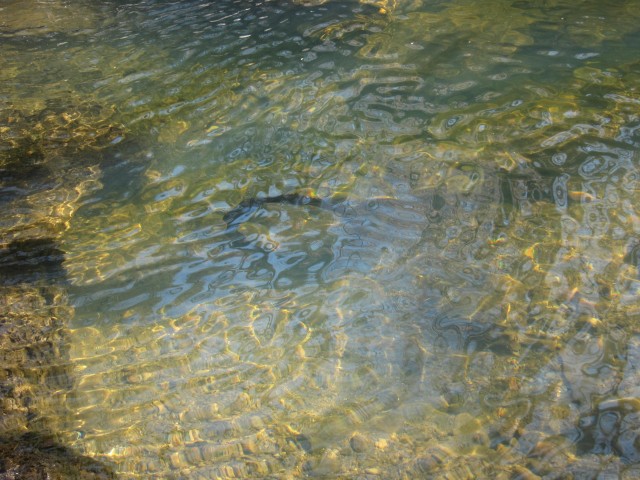 The trail runs straight into an elementary school playground and the school has definitely made use of the natural setting. We ran into this cute outdoor classroom area. I can imagine being a kid again and eating my little crustless sandwich on spongey white bread while my teacher reads a book aloud to all the sun-drowsy students fidgeting on the warm benches.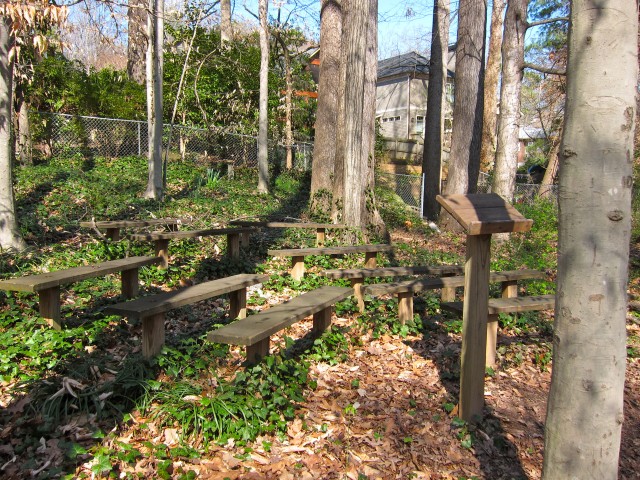 We passed lots of beautiful pieces of nature.
I snapped a shot of these pretty little clusters of flowers on a weeping tree just before a gust of wind blew and shook them like bells, ringing out with a small swarm of fuzzy-necked bees!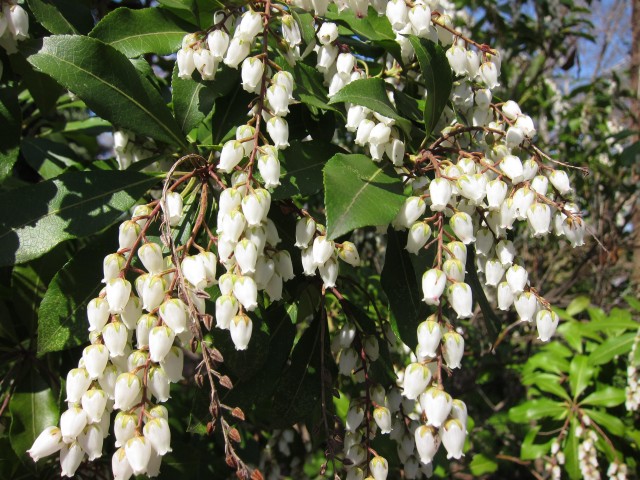 We had so much fun on our little walk, even if we never did figure out how to get into that park.
It's nice to know there's so much beauty in our own backyard!