No, not cake-bacon week….though that does sound intriguing.
My brother-in-law is getting married this Saturday, so the time has finally come for me to bake that wedding cake I've been talking about. We're heading up there the evening before, so I need to have the cake finished a whole day early. So, pretty much this entire week has been and will continue to be consumed with activities related to cake-baking!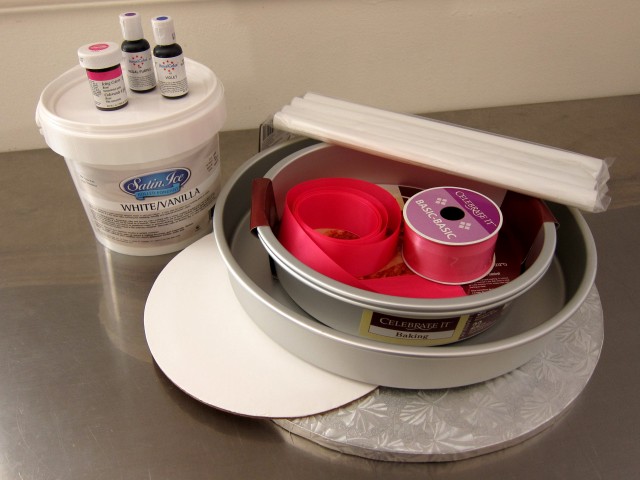 Yesterday, I spent most of my time taking care of tons of housework that I know I won't have time for later in the week. I also needed to start prepping for the baking by getting everything in order. Here's my list of solely cake related to-do's for yesterday:
clean out fridge to make room for two large cakes and a vat of frosting
take all cake-baking paraphernalia out of wrappings
calculate how much I need of each ingredient for the whole shebang
clean and cover my prep table so cats don't get fur on it
shop for any remaining ingredients needed
test fondant dyes on scraps of old fondant
locate and set out all baking tools
That was a lot of work.
Today's assignment was to make a triple batch of the buttercream icing. I managed to snap a few photos of the process…
Kitchen is absolutely covered in powdered sugar!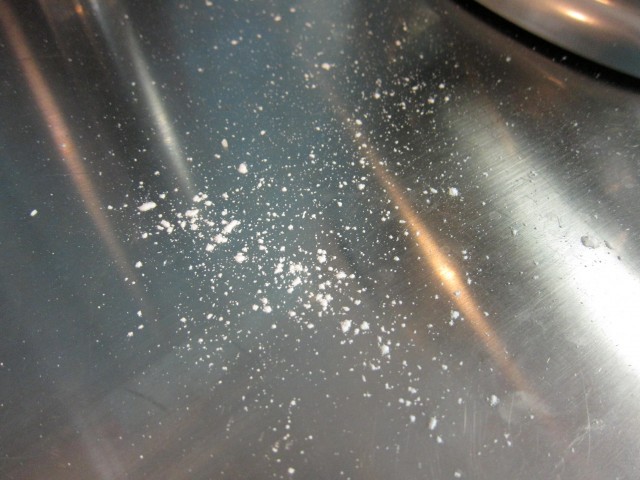 Here it is resting in the fridge. I'll take it out first thing in the morning before I start baking so it has time to soften up again.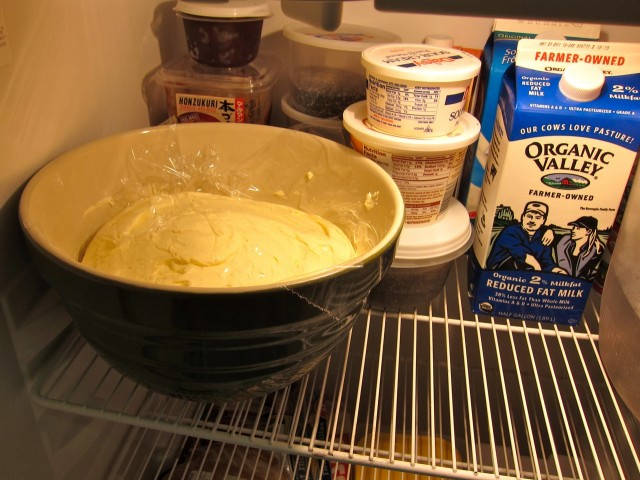 So, tomorrow is the day that will require the most work. I'll be baking cake layers starting immediately after breakfast until whenever I'm done. I'm hoping I can get them all baked, cooled, and assembled in one day. I've gotta hurry and get the buttercream on them so that they don't start getting stale.
What is the most delicious dessert you've ever eaten?