Whew!
That was crazy. I spent roughly 10 hours yesterday just baking cakes!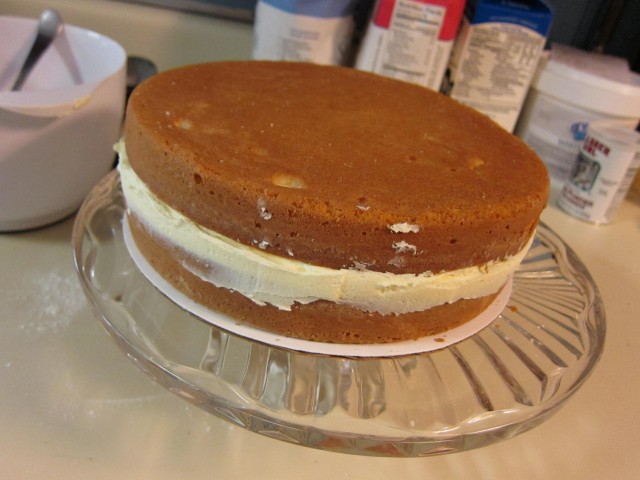 To give you an idea of how crazy it was, I've compiled a list of just how much of each ingredient I used yesterday:
12 cups of sugar
24 eggs
12 sticks of butter
18 cups of flour
6 cups of milk
24 tsp. of vanilla
20 tsp. of baking powder
And that's just for the cakes, don't even ask me how much butter was used to make the buttercream! And speaking of buttercream, remember that giant vat of it I made on Tuesday? I ran out. In fact, I think that was about half the amount I actually needed!
I had work stations going on every available surface in the kitchen:
I had to hand-wash that mixing bowl 7 times, my hands are so dry now.
But, I finished em'.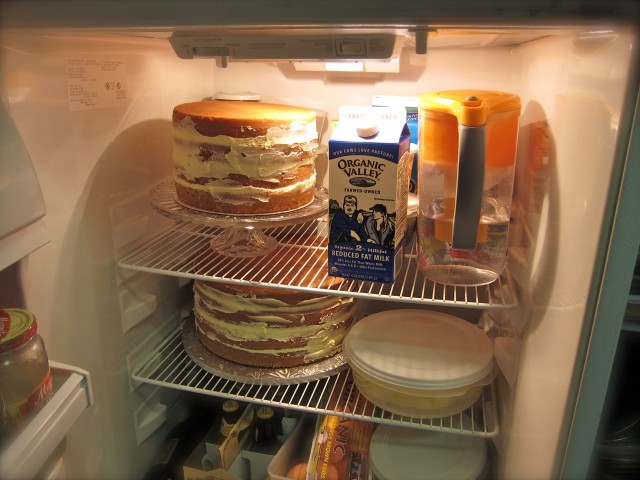 Today, I need to:
Carve the cakes (they will have a rounded top edge)
Crumbcoat them
Frost them
Cover them in white fondant
Dye some fondant pink and purple for stripes
Adhere the stripes
Insert support dowels in the bottom layer
It's daunting to look at that list. It's a lot to do, but each thing shouldn't take more than 30 minutes at most.
I have a sinking feeling that I don't have enough fondant though, so I need to leave time to go get some if that happens.
Ok, back to it. I'll try to take more pictures today since it's less messy (didn't want to drop my camera in cake batter.) Wish me luck!