I realize that this is a recipe that would have made a lot of sense to post on or before Valentine's Day, as it would make for an easy but decadent treat to whip up for your sweetheart.
I assure you though, these little beauties are just too good to relegate to but one day of the year.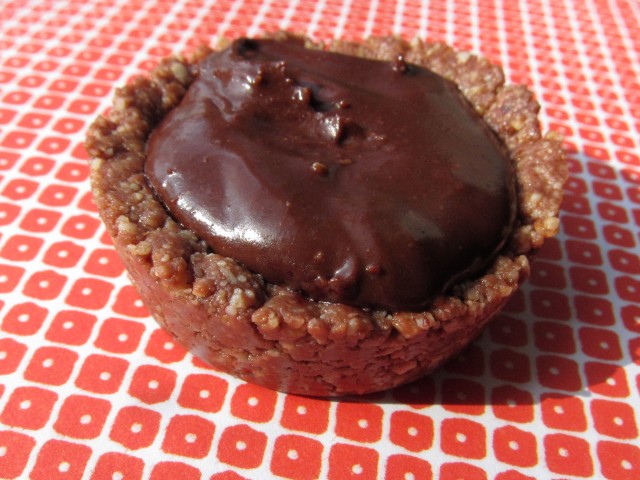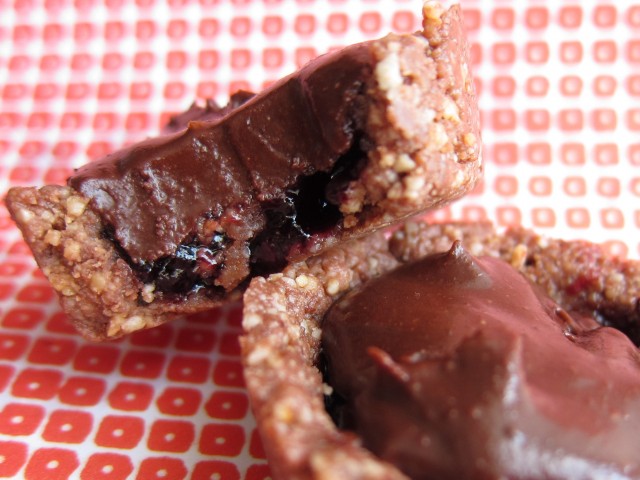 Now, I am typically not a jam-lover. I will choose the "quadruple-chocolate white chocolate chip with macadamia nuts and lugnuts and madness cookie" any day over some ole' jam-studded thumbprint cookie. But for a tart, well to me a tart needs fruits to really be a very good tart at all, and so for these sweet little tart babies, only jam would do.
You can't very well have a tart without a crust though! I made this simple rawish chocolate crust pretty quickly in my food processor:
1/2 cup raw cashews
1/2 cup raw almonds
1 tbsp. + 1 tsp. cocoa powder
1 and 1/2 tsp. agave nectar
1 and 1/2 tsp. chocolate almond butter
1 tsp. coconut butter
less than a pinch of salt
Just blitz the nuts first til they're teeny, then add everything else and blitz again.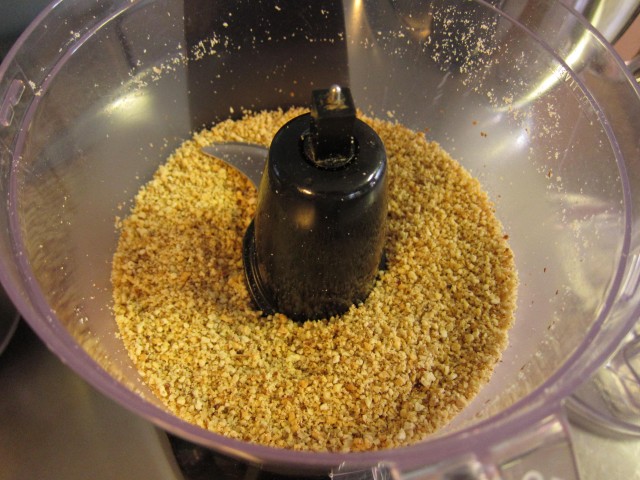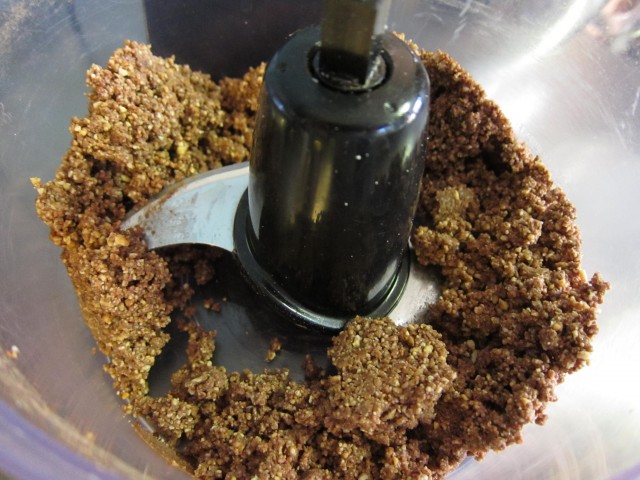 I used a mini muffin pan to mold my tart shells. First, I sprayed the pan with non-stick spray then added little strips of wax paper to the bottom so that I could use them to pull the completed tart shells out later.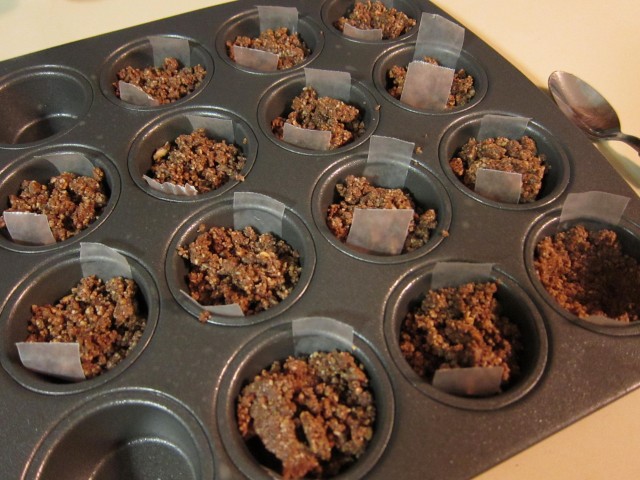 I put heaping spoonfuls of the mix into each cup and came up with enough for 14 shells. Just press the mix tightly into the bottoms and press up the sides, then press around the tops to make them smoother. Make sure to press them very tightly so they hold together.
A little dollop of jam goes in each, then a bit of chocolate almond spread tops it off.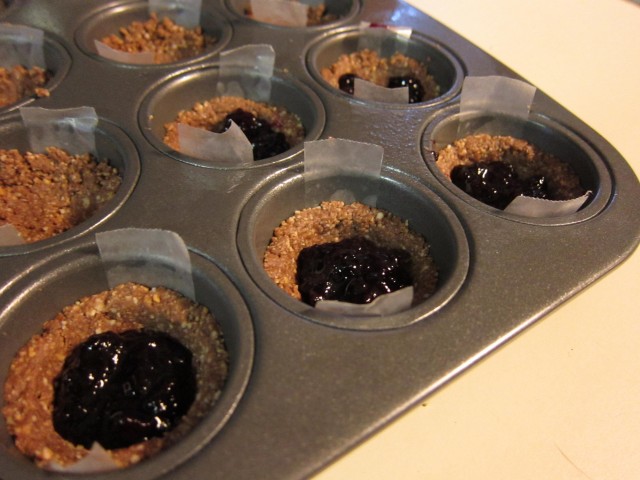 I used Crofter's jam and the same MaraNatha spread that I used in the crust (and on my toast some mornings.)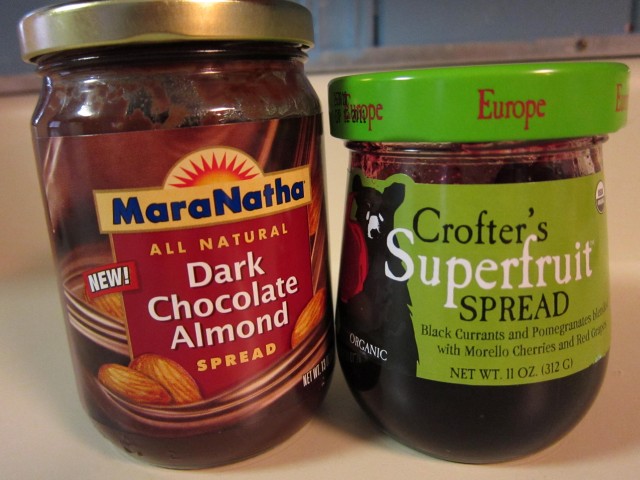 Biting into one of these for the first time had my eyes rolling back into my head!
Sooooooo…..insane!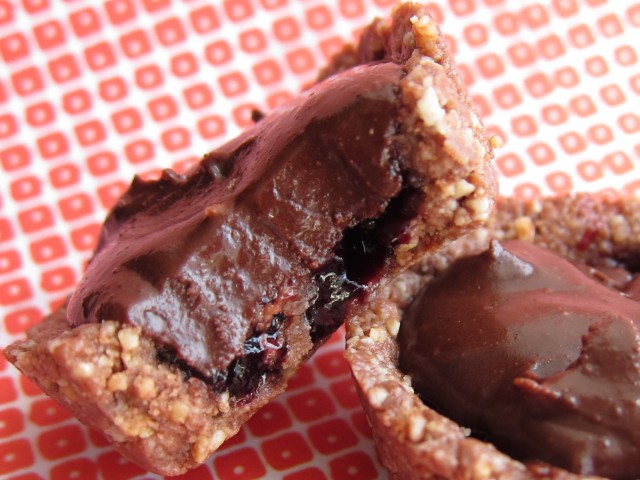 I started off wanting to make a raw dessert but the almond butter and jam are not raw ingredients.
You could absolutely make a raw dessert out of this though by filling the cups with something like mashed bananas with cinnamon or maybe a raspberry cashew cream. You'd need to replace the chocolate almond butter in the crust too, not sure what I'd use there though.
Raw or not, I'm really proud of these.
No-bake chocolate jam tarts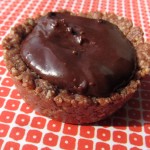 Simple chocolate jam tarts in easy molded no-bake shells.
Prep Time: 20 minutes
Yield: About 14 tarts
Ingredients
1/2 cup

raw almonds

1/2 cup

raw cashews

1 and 1/2 tsp.

agave nectar

1 and 1/2 tsp.

chocolate almond butter

1 tbsp. + 1 tsp

cocoa powder

1 tsp.

coconut butter

less than a pinch of

salt

jam and chocolate almond butter for filling
Cooking Directions
Pulverize nuts in food processor.
Add other ingredients and pulse to incorporate.
Mold crusts in a mini muffin pan and set in freezer to harden.
Fill with jam and top with chocolate almond butter.
Store in refrigerator.
What kind of filling would you use in these little tarts?