While we were in Seattle, Jeff had a Thai dish that had him "mmming" and "yumming" the whole time. It was this dish of pork, flavored with Thai basil, garlic, and ginger, and served with a fried egg.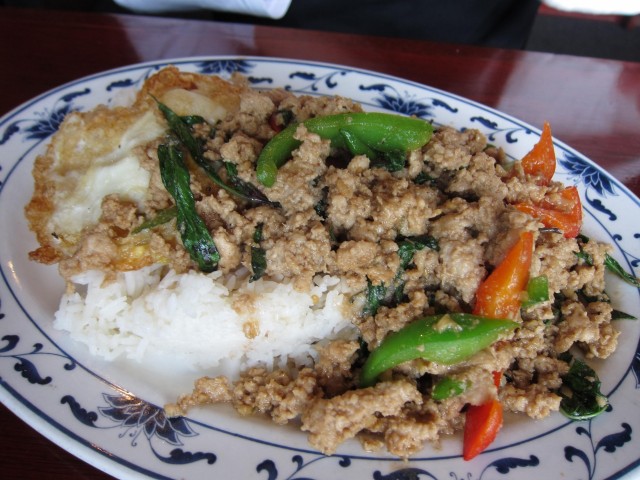 It looked like something that I could recreate at home, so I logged it in my memory to try out sometime.
I got together a pound of ground pork, Thai basil, scallions, ginger, garlic, soy sauce, fish sauce, chili-garlic sauce, and 2 eggs for my attempt at recreating that memorable flavor.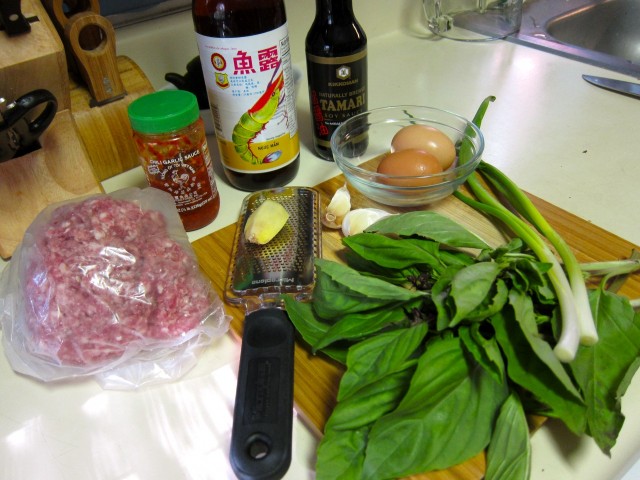 I chopped up the scallions, garlic, and grated some ginger and set it aside.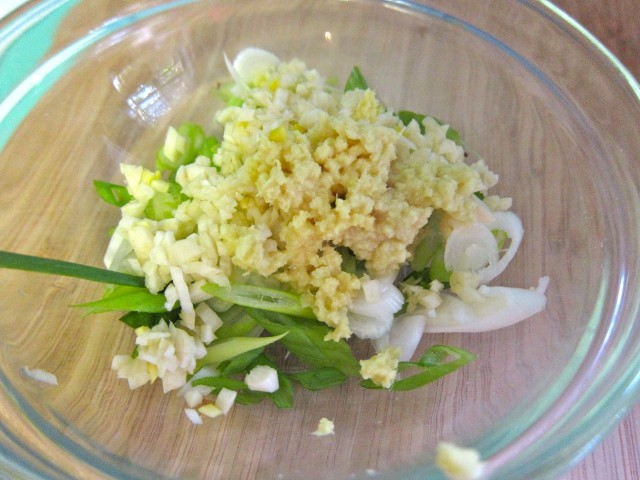 I browned the pork in a pan without oil, there's enough fat in the pork to keep it from sticking. When the fat had rendered out and the pork was browned, I drained it in a metal sieve then returned it to the pan to add the aromatic ingredients…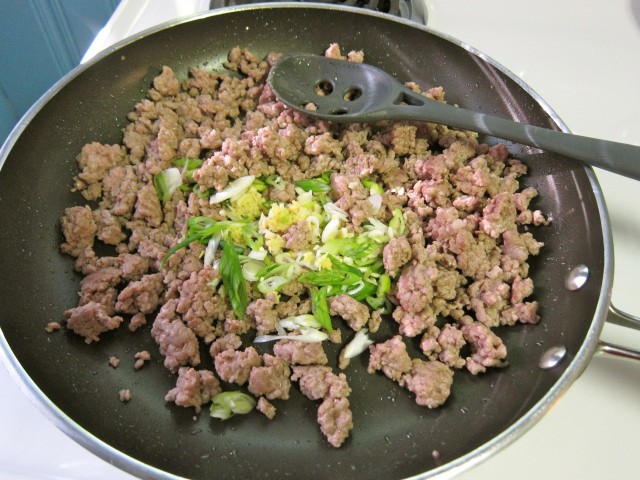 As soon as those were smelling fragrant, I added the sauces and made sure to mix the spicy stuff in well…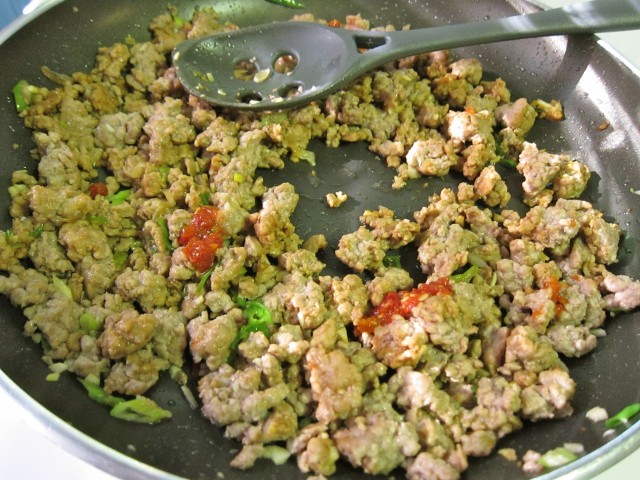 Then I added the chopped basil and let it wilt completely.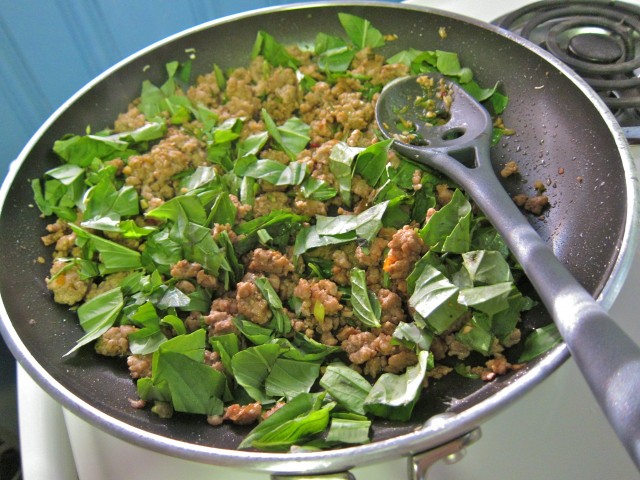 And here's my finished version!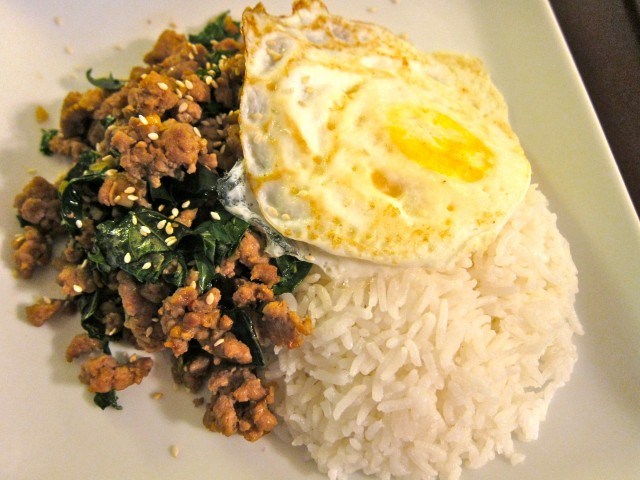 Complete with a fried egg just like the original.
This was awesome. Certainly a more meat-heavy dish than we typically have for dinner, but it was a nice indulgence. I think the pork would taste amazing in crisp lettuce cups, maybe I'll try it that way next time.
Pork with Thai basil and fried egg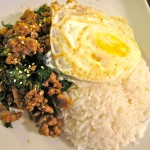 Pork with the aromatic flavors of Thai basil, garlic, ginger, and scallion. Served with a fried egg over rice.
Prep Time: 10 minutes
Cook Time: 15 minutes
Total Time: 25 minutes
Yield: 2 servings
Ingredients
1 pound

ground pork

1 bunch

Thai basil

2 large cloves

of garlic (minced)

a 1 inch piece of

ginger (grated)

2

scallions (sliced)

2

eggs

2 tbsp.

fish sauce

2 tbsp.

soy sauce

1/2 tsp.

chili garlic sauce
Cooking Directions
Brown pork in a pan without oil.
When pork is cooked through, drain off fat and return to pan.
Add scallions, ginger, and garlic.
Add sauces and mix in.
Add chopped Thai basil and allow to wilt.
Fry eggs sunny-side-up in a separate pan.
Serve pork over rice with a fried egg and garnish with toasted sesame seeds if desired.
Have you ever made something at home that you've tried in a restaurant?