This past Thursday I met up with a bunch of the Atlanta-area bloggers for a cocktail hour at Tuk Tuk Thai Food Loft. One look at the giant tuk tuk in the entryway told me I was in the right place.
We all sat at the bar at first which has an amazing view of the Atlanta cityscape. This photo just doesn't do it justice.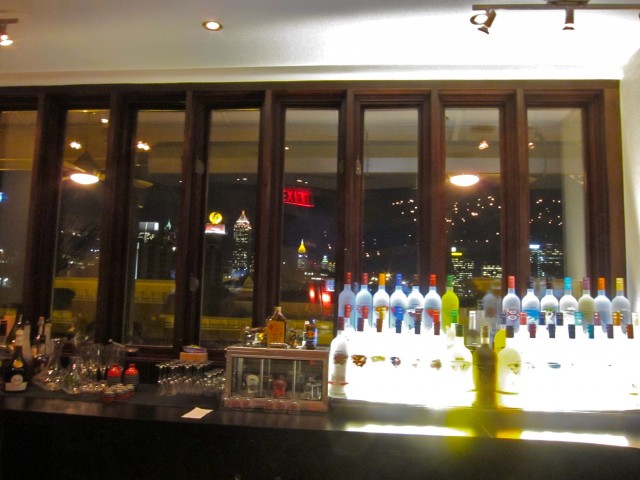 I ordered a Boston Mule cocktail which was incredible. It had some sort of tea and elderflower vodka in it with ginger ale….I think. I can't really remember what all was going on in it, just that it was delicious enough for me to go back for seconds….and later thirds. 😉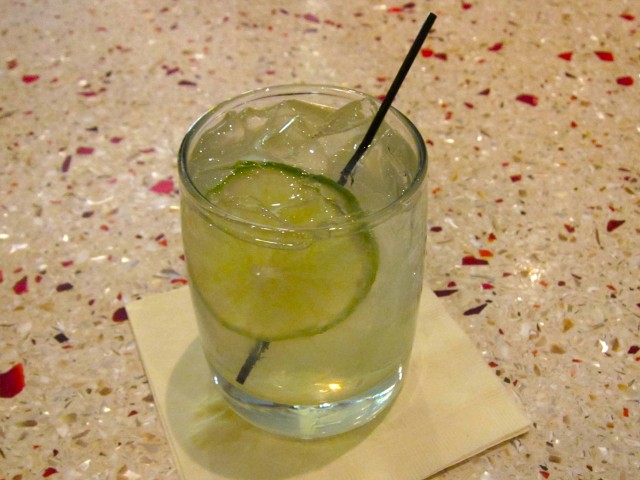 The owner was nice enough to set us up with a few complimentary appetizers. There were beef skewers with a sweet chili dipping sauce and crispy roti with a green curry dip. Both were excellent.
After about 45 minutes or so, we all started to feel like maybe we'd like to actually order dinner rather than just drinks and snacks, so we headed to a table to order up.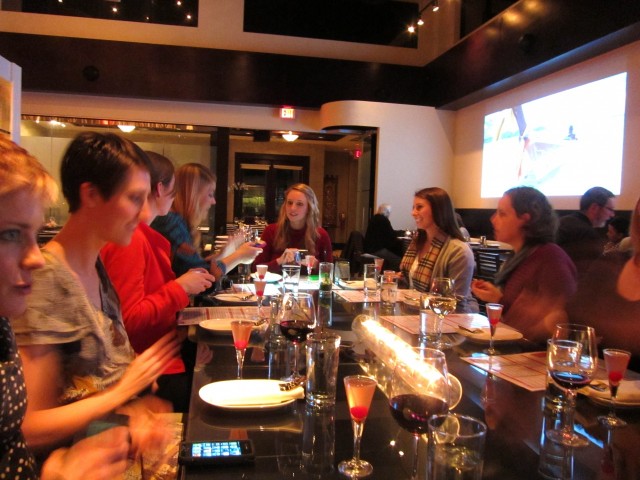 I ended up sharing two dishes with Laura. We split a chicken and rice dish with a black soy bean chili sauce and a tuna salad with a sweet and sour dressing.
We all also got a surprise mini cocktail shot from a very nice boy at the bar.  😉 Cheers!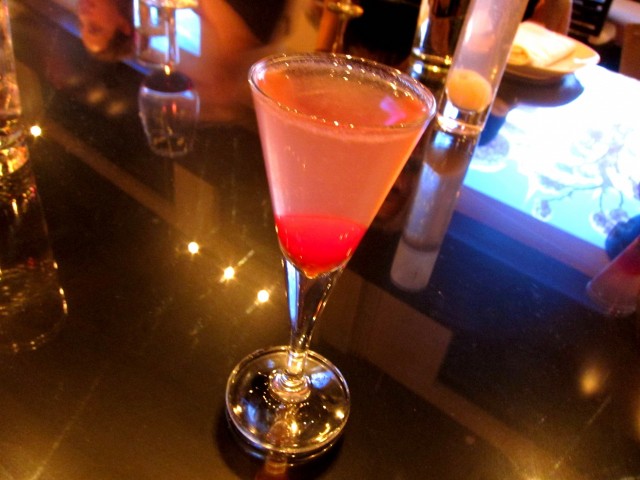 We were all still having fun so we ordered a dessert for the table to share. It was a thai style snow cone made with rose syrup sitting atop a bowl full of gingko nuts and sweet jellies.
It was fun to watch it being made right next to our table!
Tasted a bit like bubble gum but still pretty good.
These meetups just get more and more fun as we really start to get to know more about each other. And I'm always excited to meet new people as our little group keeps expanding.
The list this time included:
Whew! Takes a while to link all those up.
Next time, I think we're gonna try a potluck. Look forward to seeing everyone again!