I almost forgot about that. 😉
The month of September is turning into a "lost" month here. A lot of things have happened, but yet the whole month almost seems like a black hole in my memory.
We've been focused on packing up everything we own and all the other preparations that go into moving (we get the keys Oct. 1st.) I've been working on a personal project that's taken away a lot of my attention. And, we had some urgent family business to attend to as well that has weighed heavily on our minds.
I haven't really been too busy to blog, but lack of time really hasn't been the issue. I think lack of passion has been more the problem. I've joked to Jeff before that I tend to be passionate about different things only in short bursts. Lately, I've had a good burst of passion for my project I'm working on (which I'll share more details on at a later time,) but mostly I've just been passionate about this move to a new house, which means a great deal more to us than just a change of location.
Moving to a single-family home marks the start of a new phase in our lives. Though we haven't solidified plans for exactly when yet, I know that we will become parents in that house. We will bring our first child home to that house, and he or she will learn to walk on those floors and begin to grow into someone in that house. Just being in that house even before we officially start down the road to parenthood will fill me with a sense of hope and excitement for the future.
Also, I'm just really excited to not share walls with any of my neighbors any more.

Although I've been really focused on other things this month, we did manage to get out a few times and enjoy ourselves. Just this past weekend we got to watch fireworks in Decatur Square. The 4th of July fireworks got postponed due to rain, so we got to watch them after the last summer concert on the square.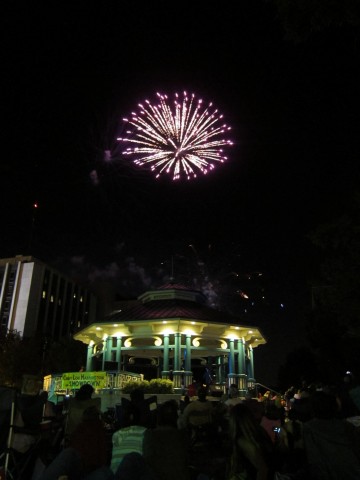 We had stopped into Mac McGee's beforehand to have a glass or two of scotch while the sun went down. Oban and pyrotechnics sure make for a good evening. 😉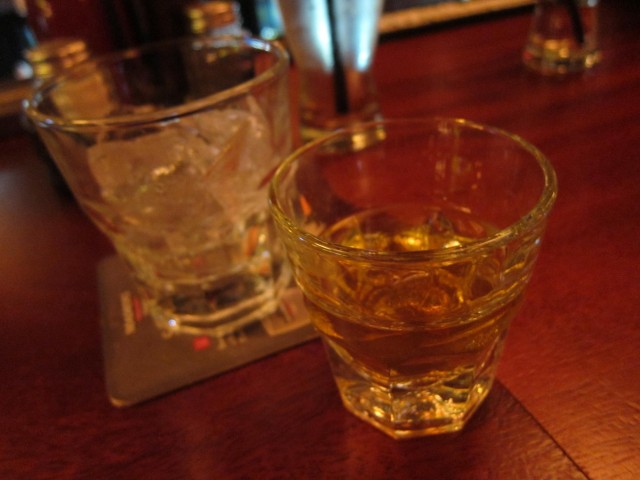 We also made it back to Miso Izakaya for an awesome dinner with friends. Highlights include a super-soft soy egg…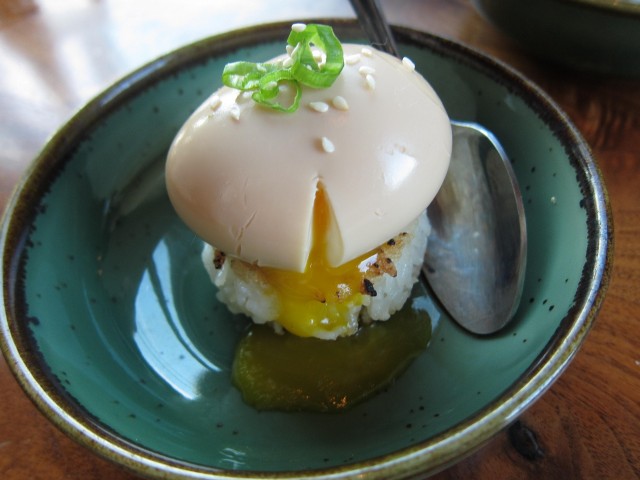 Napalm-hot takoyaki…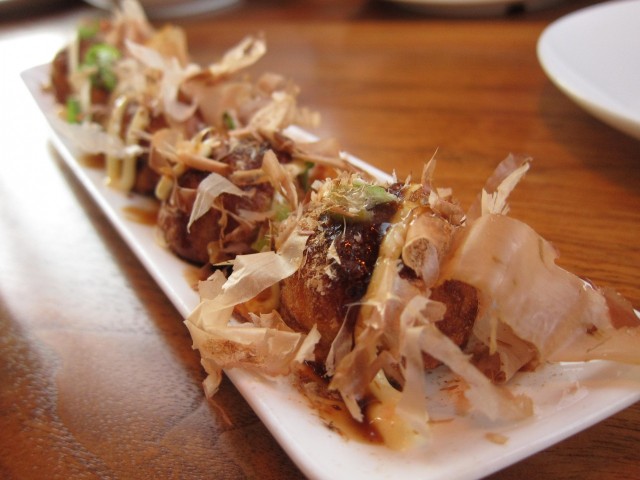 Crispy-skinned duck in steamed buns…
…and mini donut balls dusted with green tea and sugar.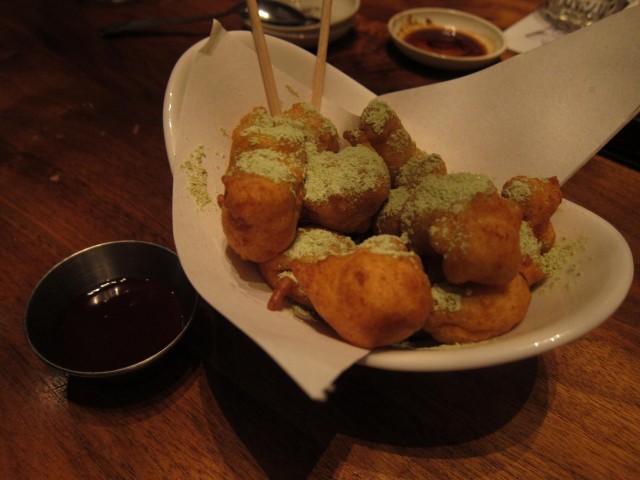 I love Miso Izakaya. Their sushi is of good quality however not that exciting, but the hot dishes are all incredible. Can't argue with the huge list of sake and shochu either. We need to remember to go there more often.
Jeff and I did something else pretty cool earlier this month too. We checked out the Mini Maker Fair, which is a collection of attractions from various people in the areas of robotics, electronics, and any hobby that revolves around making things from scratch!
We saw lots of cool robots and gadgets…
There were tons of interesting and geeky craft items too. This fair was just a mini version of the original Maker Fare that has so much more to see. I hope the big Maker Fare comes to Atlanta sometime soon.
So, things have been happening around here, I just just haven't felt compelled to share them lately because I'm in my own little world with thoughts on moving. Hopefully by the time we're settled into the new place I'll have gotten back on track with blogging, but I'm not too worried about it right now.
So tell me about you!…What was the most interesting thing you did in the month of September?