I hope everyone had a nice Thanksgiving. Our leftovers are officially gone, sad.
This year we had a Thanksgiving lunch with Jeff's family. So happy that Jeff comes from a family of good cooks. Everything was delicious!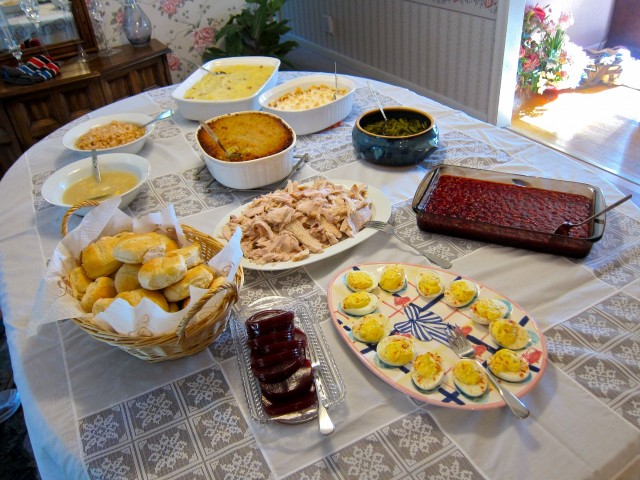 I made entirely too much food. I always do that, even at home.
My contribution this year was bacon buttermilk mashed potatoes. Not the least bit healthy, but so so so good!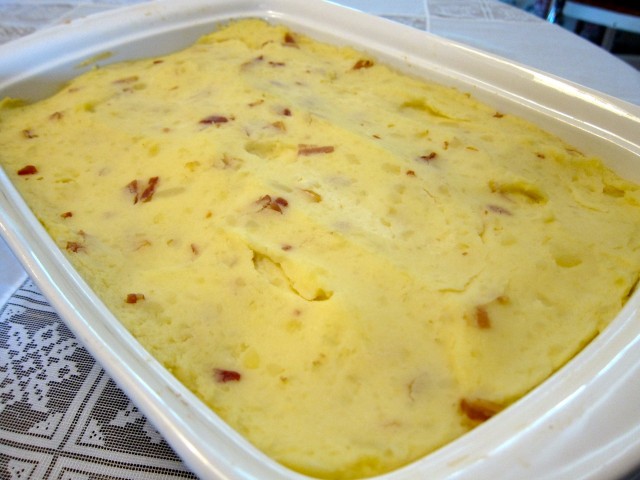 Bacon buttermilk mashed potatoes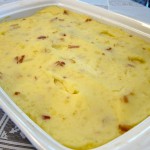 A decadent side dish of creamy buttermilk mashed potatoes with crispy bacon bits.
Ingredients
15 medium-sized

yukon gold potatoes

1 stick

melted butter

1/2 cup

sour cream

2 cups

buttermilk

8 to 10 strips of

bacon

salt and pepper

to taste
Cooking Directions
Peel and chop potatoes and boil until tender. Drain and add to the bowl of a stand mixer.
In a medium saucepan, slowly heat buttermilk and butter until melted and warm but not boiling.
Pour melted butter and buttermilk over potatoes and mix slowly until incorporated.
Add in sour cream and mix through, add salt and pepper to taste.
Bake bacon on a wire rack over a baking sheet at 375 degrees for about 15 minutes or until crisp.
Chop bacon and stir into potatoes.
Transfer to a baking dish if you will need to reheat it before serving.
I loaded up on a little bit of everything and definitely went back for seconds.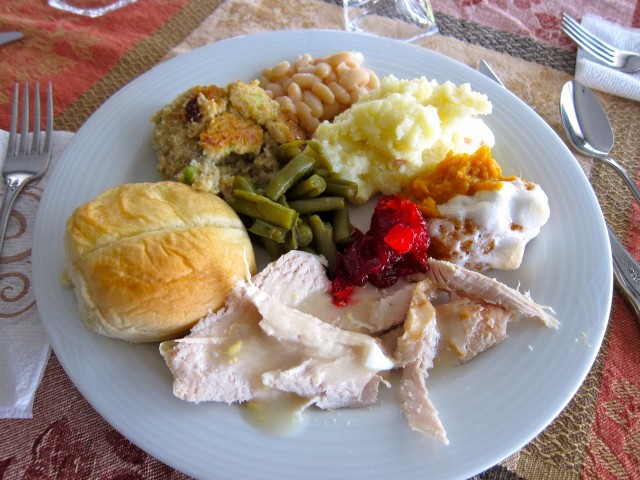 My favorites are always the sweet potato casserole and the stuffing. I've actually never had stuffing that was cooked inside the bird, I think that's called dressing anyway.
Afterwards, we headed to his aunt Jill and uncle Allen's house for dessert. There was pecan pie, almond pound cake, and a gorgeous tiramisu cake. (Jill, you rocked this one, that mascarpone frosting was so incredible!)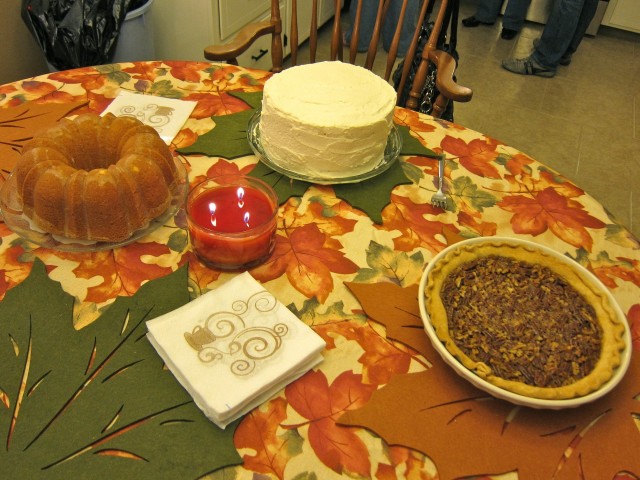 Jeff and I just finished a huge hunk of that cake last night over more video games and a growler of beer. Hooray for Sunday sales passing in Decatur!
And now, it's that time of year where I frantically try to complete all of our holiday shopping in a few short weeks because I meant to start months ago but never got around to it. I don't mess with that whole Black Friday business either, I hate malls.
Making any headway on your holiday shopping?