Hey ya'll! (Yes "ya'll", I'm from Georgia after all.)
Here's more of what I was up to over the weekend: Thanksgiving preparations and activities!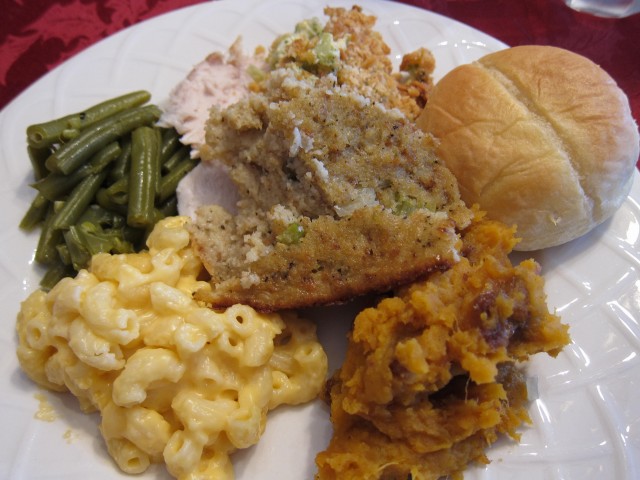 Jeff and I were invited to his parents' house on Sunday for an early Thanksgiving. They live in Chickamauga which is just barely inside the Georgia border near Chattanooga, TN.
I thought I'd try to bring a vegan desert and see how it went over with everyone since I've still got about a week left of Vegan MoFo to contribute to. I was inspired by a 5 ingredient pumpkin pie recipe I found on Healthy Happy Life.
I purchased a pre-made crust because I am notoriously bad at making pie crusts.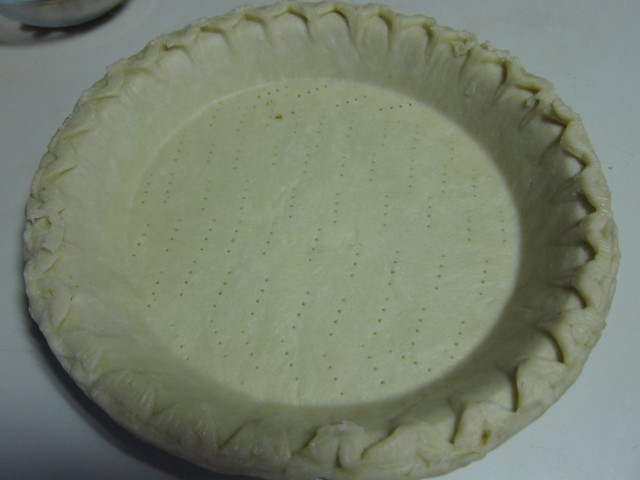 He got stabbed repeatedly with a fork before I stuck him in the oven for about 12 minutes to partially bake him. (Gruesome!)
Meanwhile, I mixed up the filling…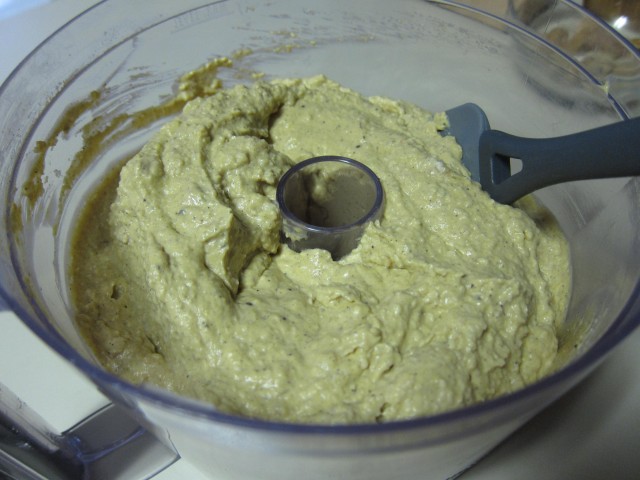 …as Lucas inspected my kabocha squash.
I think it passed whatever test he was waging against it because he left it alone after that.
Anyway, I poured the filling into two partially baked pie crusts and stuck them in the oven for 30 minutes. (I'll show you a finished shot later!)
Jeff and I then finished getting ourselves ready for the nearly 2 hour drive up to Chickamauga. Jeff has been sick for the last few days so he sipped on my cold cure drink the whole way up and all through dinner. Poor baby!
We made it there by about 12:15pm and were both starving by that point. Luckily Jeff's mom, Nancy, always has something out to snack on before the real meal.
She made butterscotch oatmeal cookies and white chocolate cranberry candies…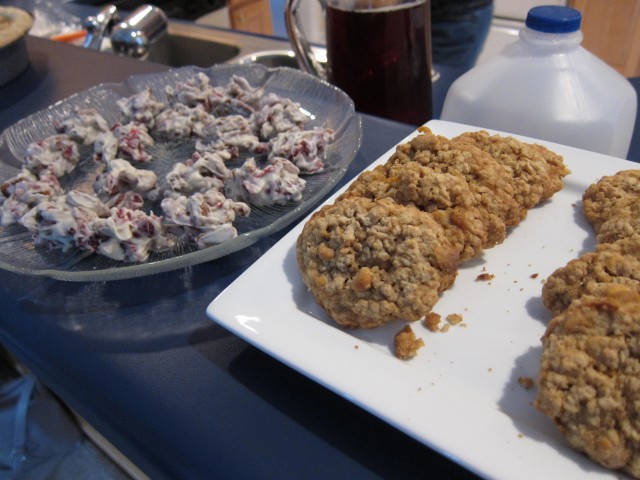 …as well as an apple strudel cake and a plate of fresh grapes!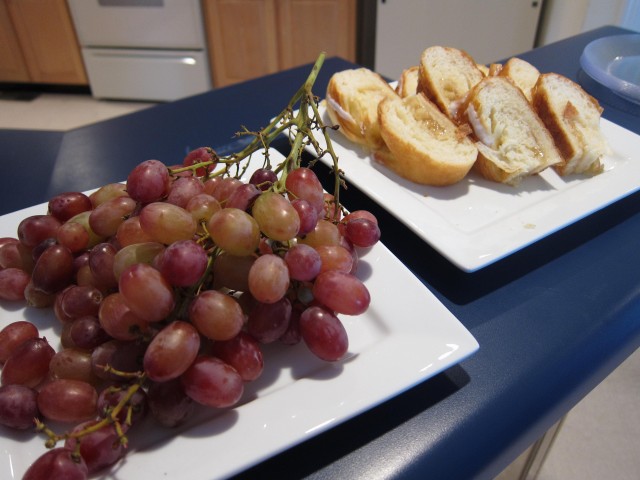 Isn't she wonderful?!
And the actual Thanksgiving spread was fantastic too.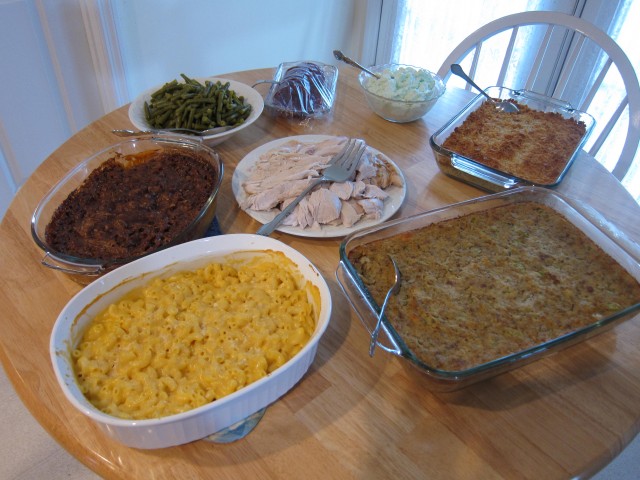 My two favorite things are always the stuffing…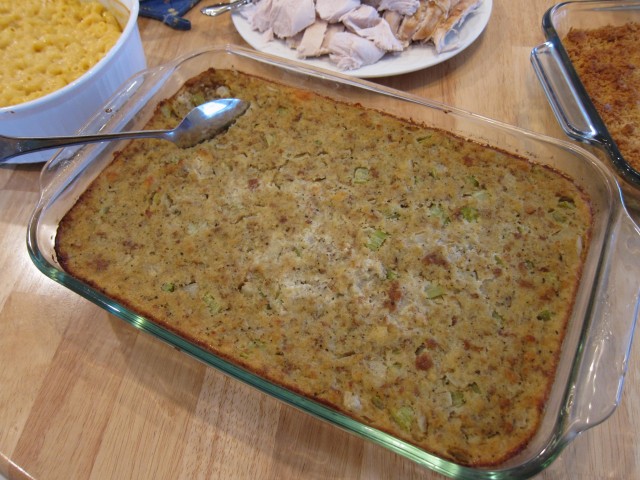 …and the sweet potato souffle.  Love that sweet crunchy topping!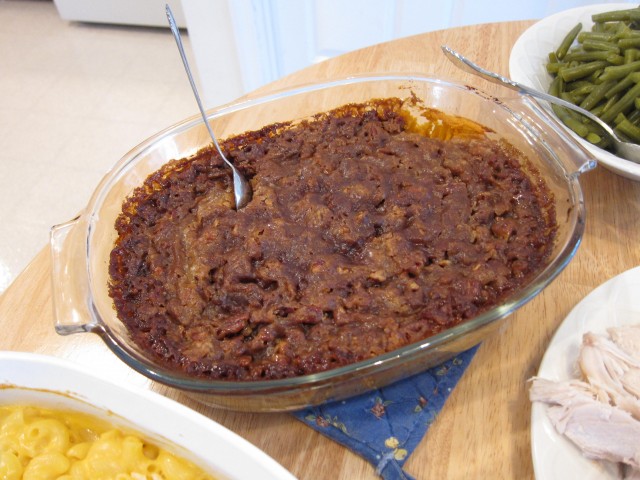 Everything was fantastic.  Jeff's mother really knows how to keep the classics classy, no bright orange cheese or overly salted casseroles, just plain good comfort food. (Hey Mike and Nancy, love you!)
We were all pretty full so we let the boys watch some football before we started in on dessert. Jeff has two younger brothers; being that I grew up with just a sister I can't imagine growing up in a house with that many boys!
Well anyway, here it is…my vegan pumpkin cheezecake pie.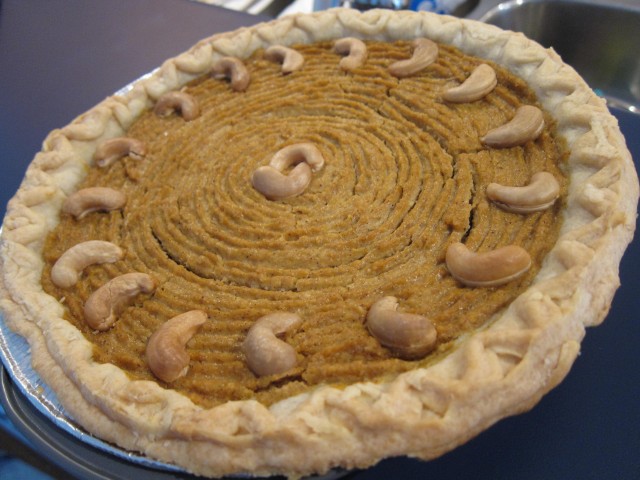 Gorgeous, right? I thought so too, that is until I cut into it.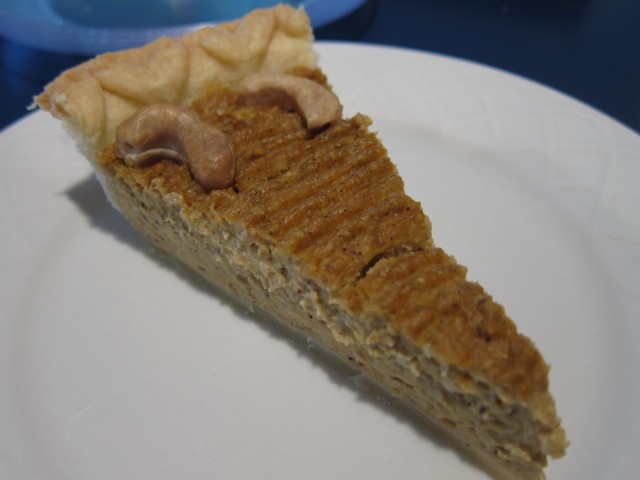 The filling seemed underbaked, nearly raw actually. We passed it out and sampled it anyway though.
Verdict: It was weird.
It tasted like straight cashews and nothing else. I had even added maple syrup and powdered sugar to the filling although the recipe didn't call for any sweeteners, and yet it came out very savory. It wasn't disgusting, it just wasn't very dessert-like. I think the problem was that the recipe author used canned pumpkin pie mix for hers whereas I used plain homemade pumpkin puree. The canned stuff would've been much sweeter and less vegetal tasting. My fault for not following the recipe!
No matter, it wasn't about the pie anyway. It was about spending time with our family and enjoying a meal together.
I am so lucky to truly adore my in-laws and feel loved by them in return. It was a great day with great food and great people.