I haven't been able to find canned pumpkin in the stores yet, it looks like it keeps selling out before I can get my hands on it.  But, the farmer's market had a huge table full of perfectly round and delightfully orange pie pumpkins on my last trip, so I decided to just make my own.
It's really pretty simple, the hardest part is cutting the pumpkin in half.  I've found that using a very small knife, like a paring knife, works the best.  Just cut out the stem like you would for a jack-o-lantern, then cut down one side and then the other. When you get to the bottom, you can usually just pull it apart from there.
Here he is!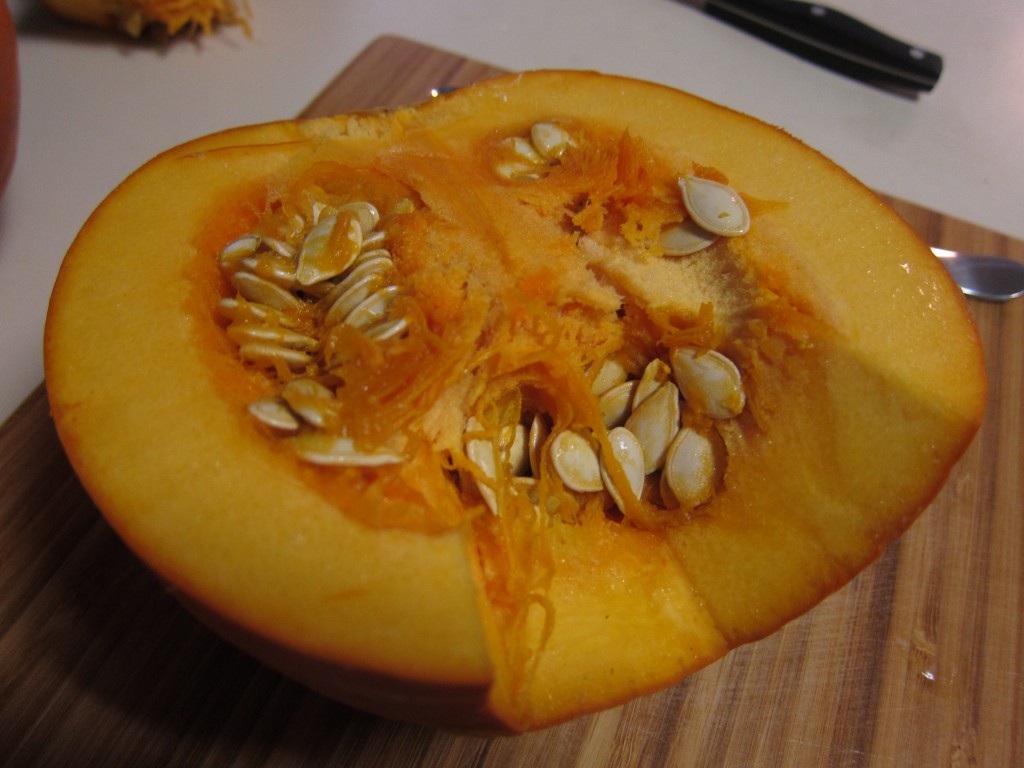 Scoop out the seeds and set them aside for later.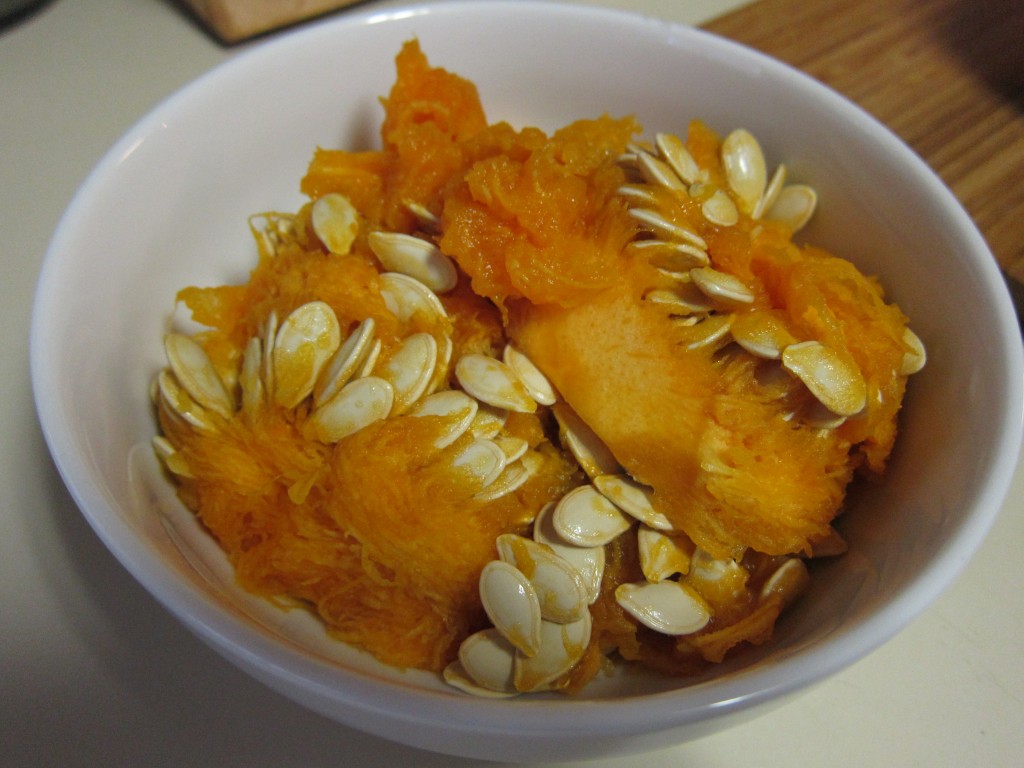 I covered them in olive oil and put them face down on the baking sheet so that they would steam a little as they were roasting.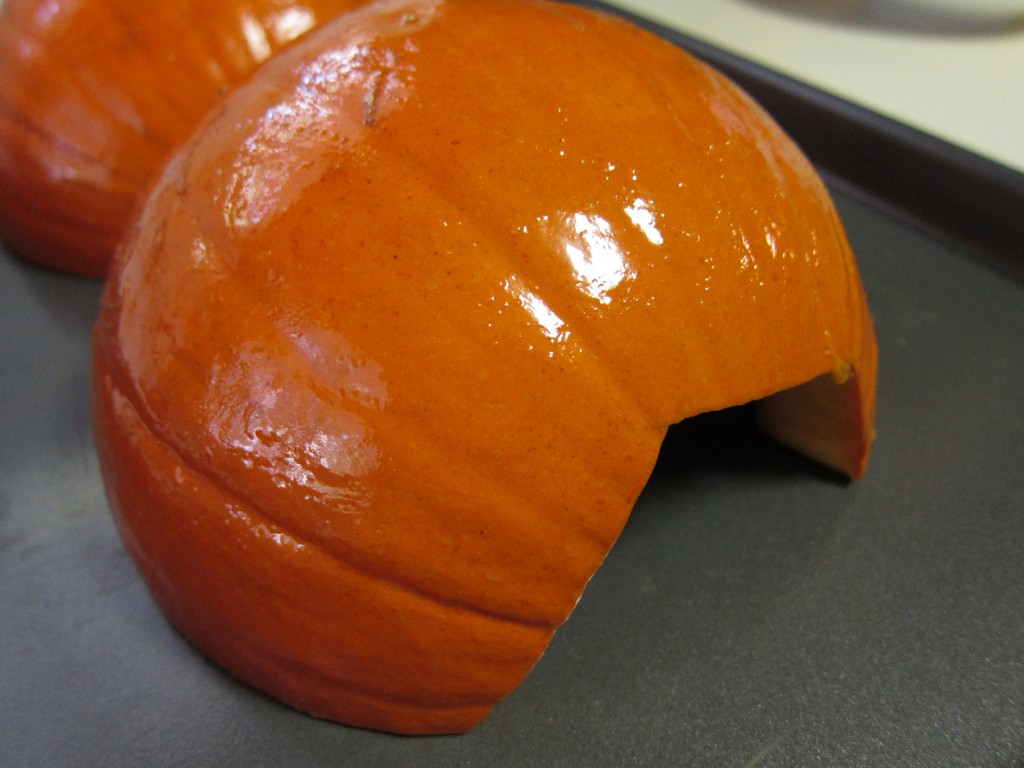 I think these spent a good hour in the oven at 375 degrees before they came out looking like this…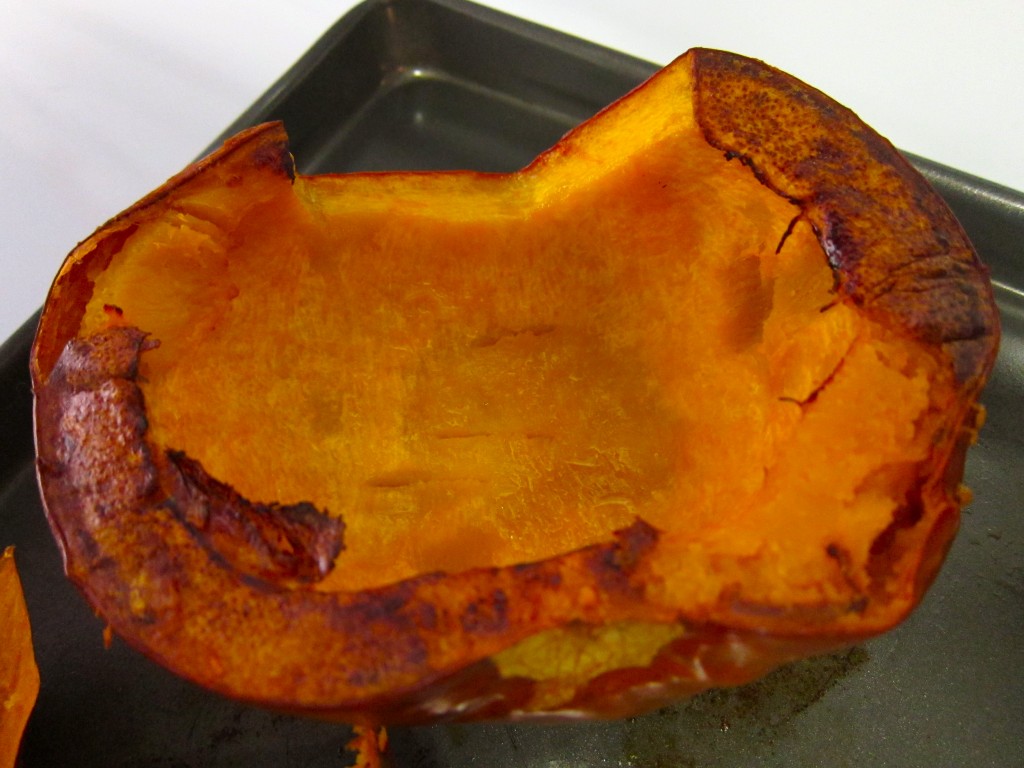 Scooped out the soft and delicious roasted pumpkin…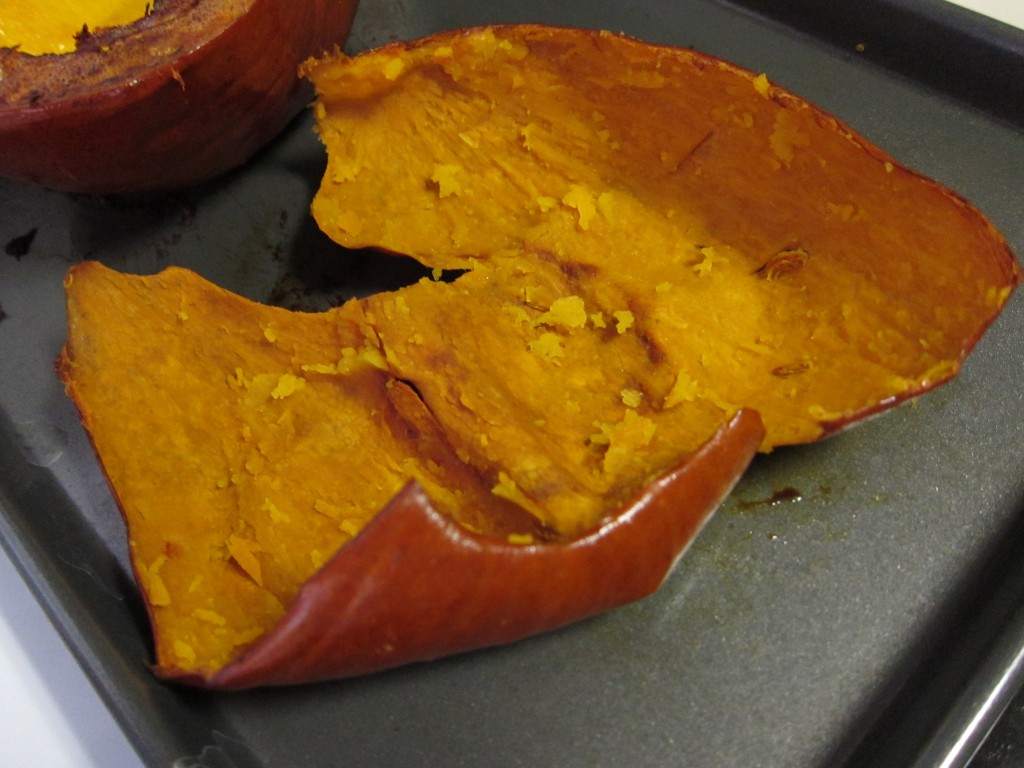 And transferred to the food processor.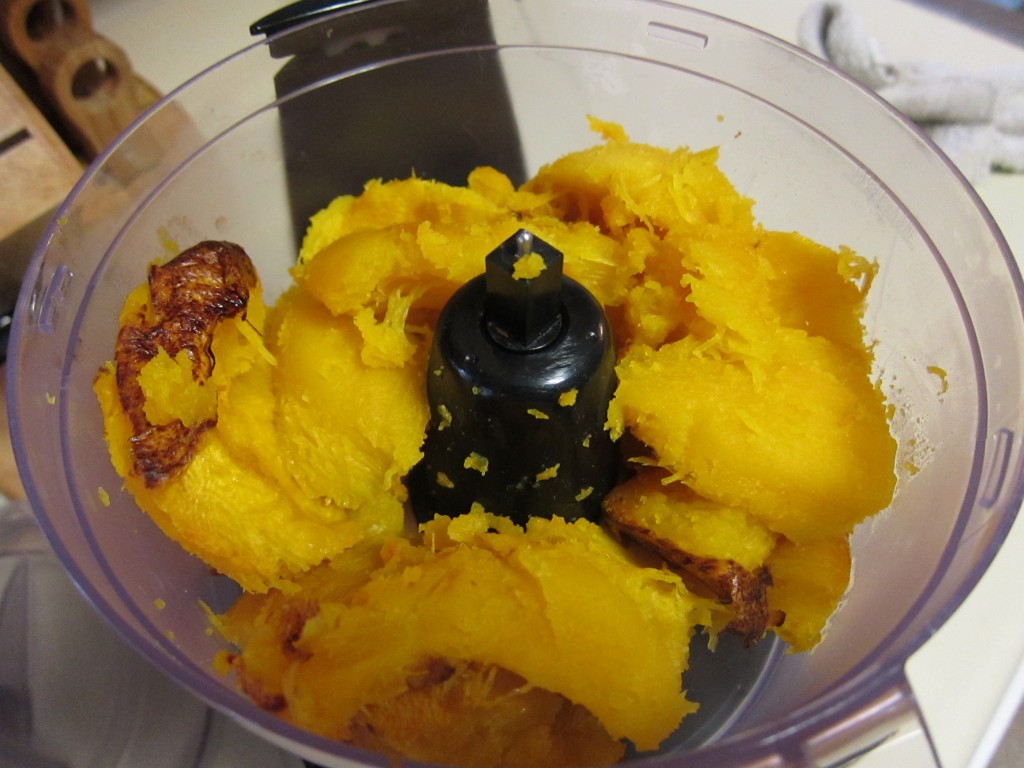 After a few minutes of whirring about, I had this…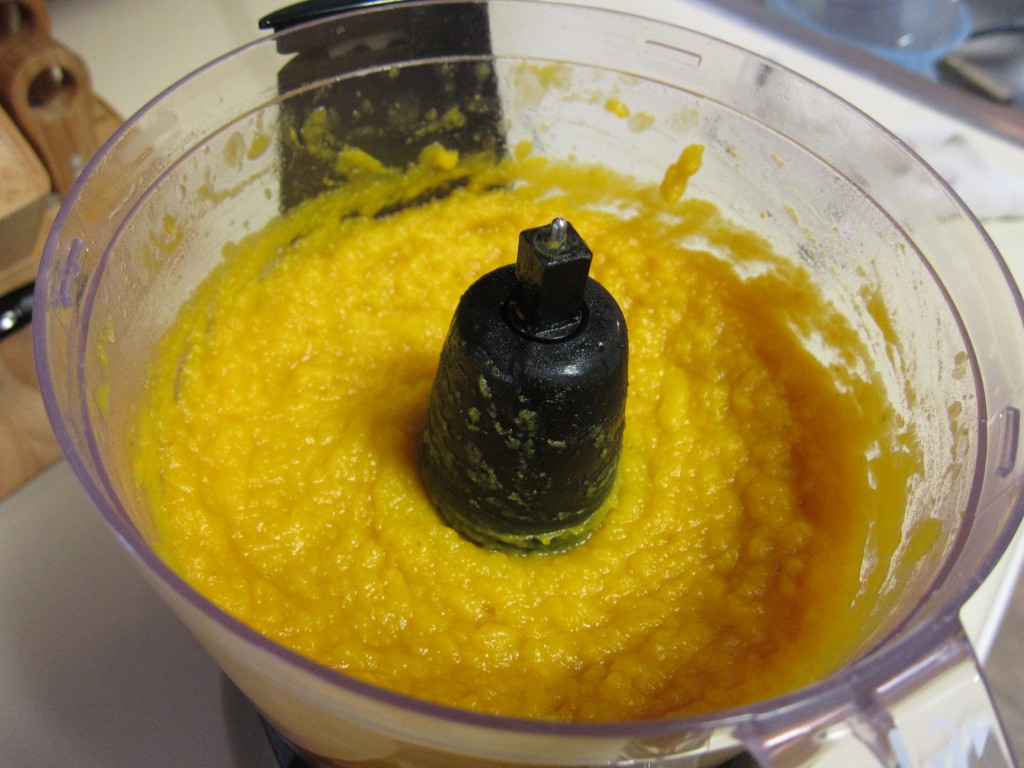 A smooth and delicious pumpkin puree for adding to oatmeal, soups, yogurt, or whatever else.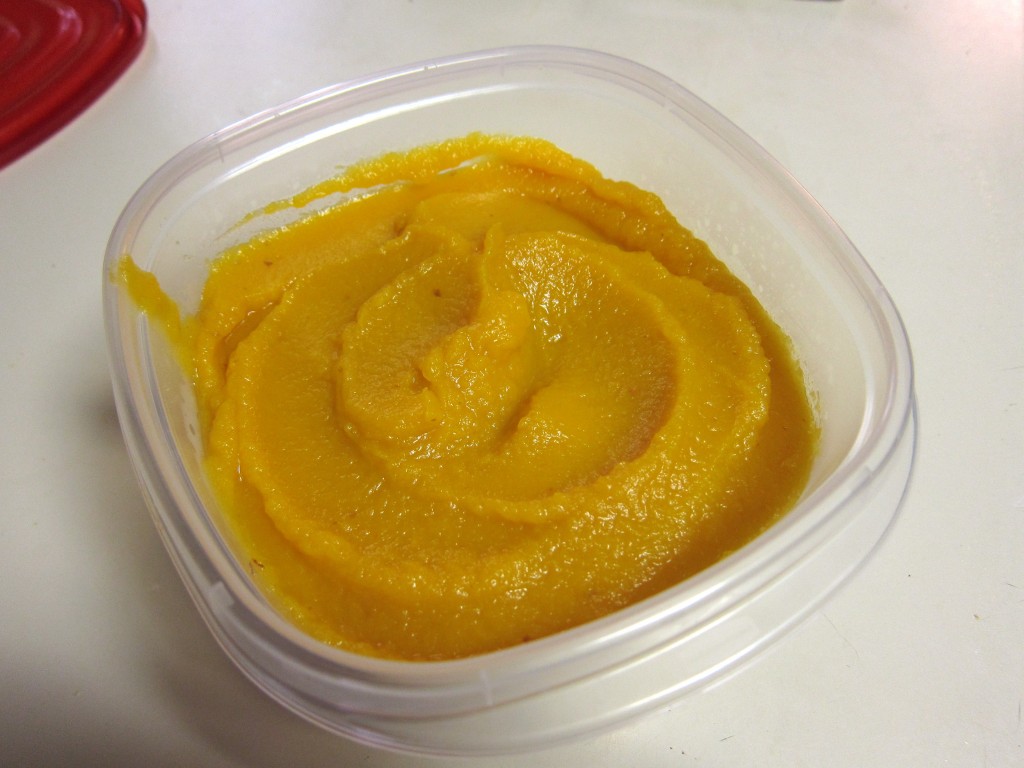 I am so excited about this.  Fall is here!