I haven't blogged in forever! For the last week or so I've been really busy cooking and photographing for the book since we've had a few more days of sunshine lately. Every time the sun is out I immediately think "Quick! While the light is good, take photos!"
This past weekend though, I didn't do any of that. Jeff and I spent Saturday morning bottling our first batch of beer and then that evening I attended an Atlanta blogger potluck hosted at Lee's house (Who also took this photo of us below, so she's not in it. Thanks Lee!)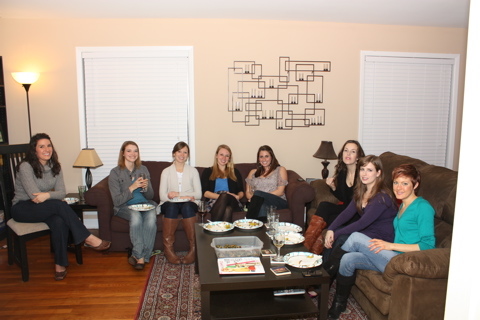 From left to right we have Emily, Tina, Stacy, Carol, Traci, Laura, myself, and Laura.
As you can imagine, food bloggers make for a really good potluck! We had:
Brie and apples on crakers
Olive tapenade toasts
Sweet potato tot casserole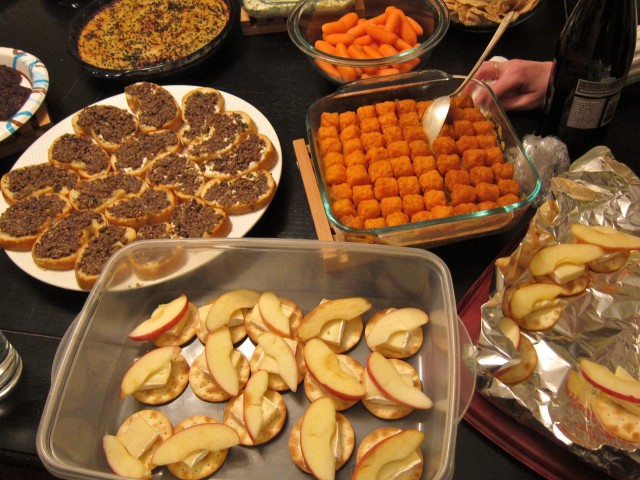 As well as:
a huge greek salad
Nutella sandwiched between vanilla cookies
chocolate pretzel cookies
chocolate zucchini muffins
broccoli salad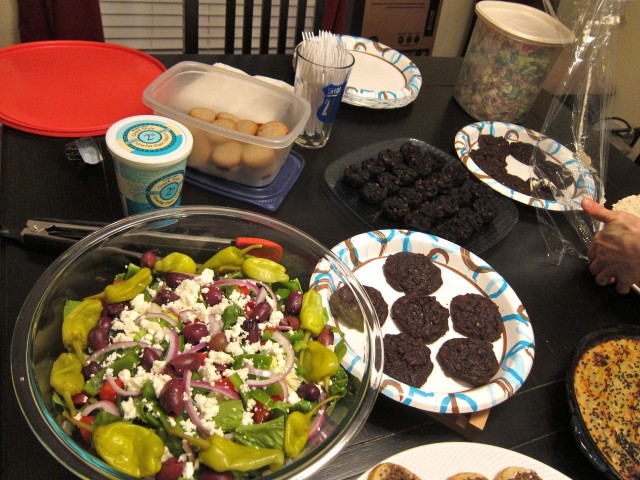 And:
a carrot cake
spinach artichoke dip with crackers and carrots
Japanese sweet potato casserole
WINE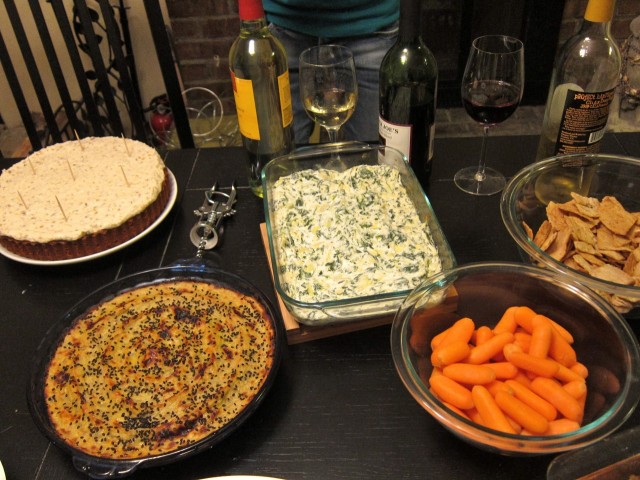 My contributions were the carrot cake and the Japanese sweet potato casserole. This is the same carrot cake that I made for Christmas, however this time it came out much drier than last time. Someone even commented that it kind of tasted "healthy." Not my best work, but hey, even less than stellar cake is still CAKE!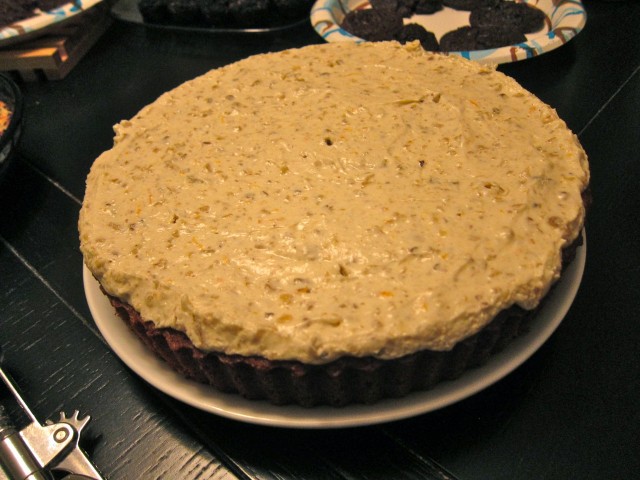 The casserole was a hit though. This is a recipe I've been working on for my cookbook so I knew it was pretty good, but I did not expect the rave response it got! Glad to know I'm on the right track!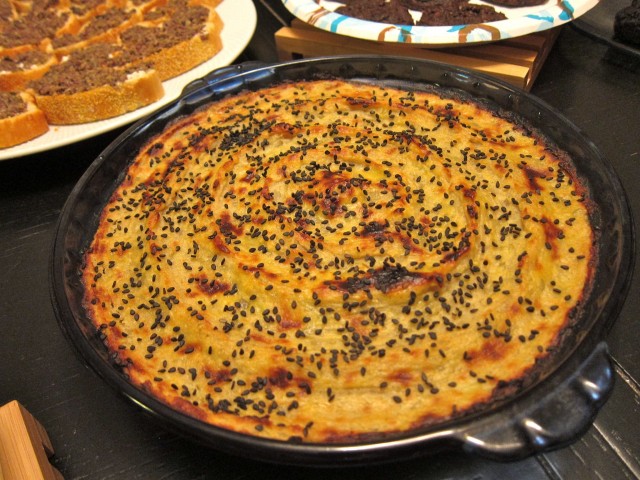 We all loaded our plates up to overflowing then went back and did the same with the desserts.
It was 4 hours of crazy girl chat about everything from our favorite (and least favorite) blogs, to horror movies! This is a really fun group of girls, and I'm so glad we get to catch up with each other like this every so often. The potluck format was perfect for a bunch of foodies that like to talk!
Thanks again to Lee for hosting such a fun get-together!